Seven Exhibitions to See in New York Right Now
Our team went around New York in May and picked out some highlights from a great exhibition season
Chosen Memories. The Patricia Cisneros Collection at MoMA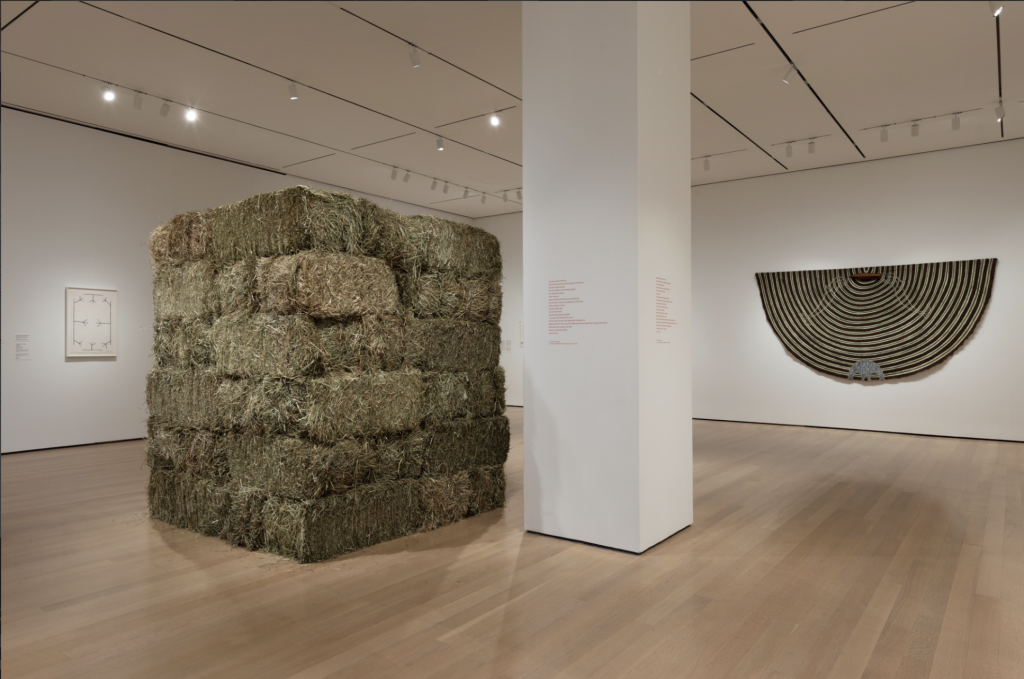 Installation view of Chosen Memories: Contemporary Latin American Art from the Patricia Phelps de Cisneros Gift and Beyond, The Museum of Modern Art, New York. Photo: Jonathan Dorado
MoMA's Chosen Memories: Contemporary Latin American Art from the Patricia Phelps de Cisneros Gift and Beyond showcases contemporary works that delve into themes of investigation as source material for new works. This major exhibition brings together works in the museum's collection from over forty multi-media artists from Latin America, each working with personal and collective memory to address political, economic, and environmental issues affecting their world and our society at large.
It opens with Thiago Rocha Pitta's video work Heritage (2007). This video performance features an inverted fountain, a flaming boat, and a reflective installation. This immersive experience gives the audience the sensation of walking through the sky. The artist is interested in transformation and decay, and even in his static work, he strives to capture the essence of natural processes.
Thiago Rocha Pitta (b.1980) has established an international reputation with his diverse practice of working with the natural environment and evoking a sense of wonder and intrigue. The artist is also exhibiting for the first time in a solo show in Asia, Seeds at DauLang in Seoul.
Chosen Memories: Contemporary Latin American Art from the Patricia Phelps de Cisneros Gift and Beyond is on view from 30 April to 9 September 2023
Torn at Luxembourg + Co.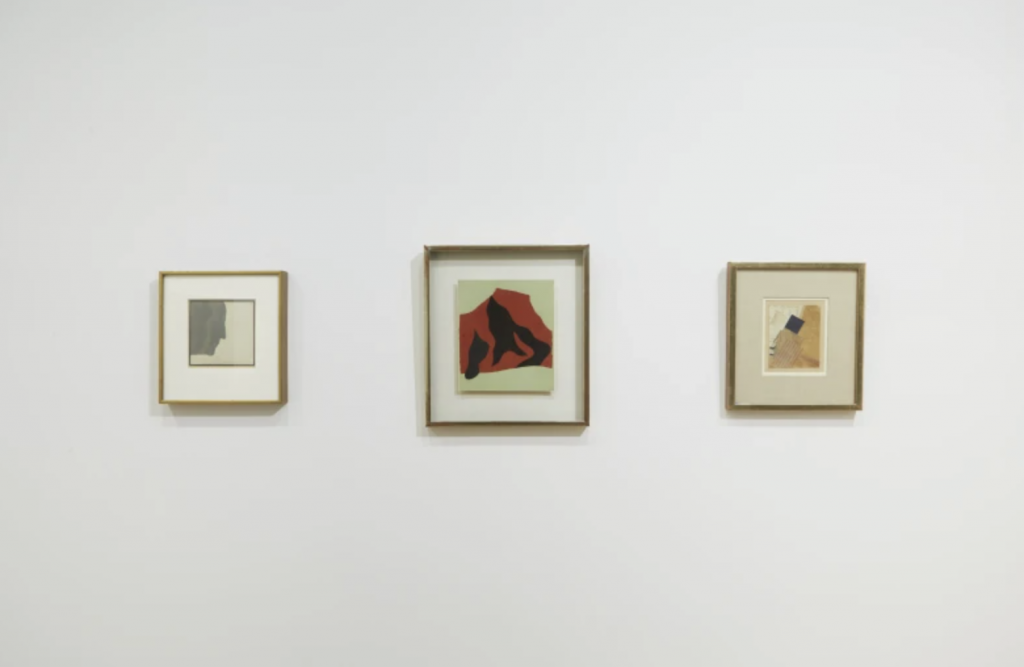 Installation view of Torn at Luxembourg + Co., New York. Photo: Joseph Jagos
Luxembourg + Co., New York, presents Torn, an exhibition exploring the innovative ways in which torn paper has been used within the context of art since the turn of the twentieth century.
Featuring works from the 1930s to the present day, Torn spans from modern masters including Marcel Duchamp and Kurt Schwitters, to post-war artists such as Lee Krasner and Ellsworth Kelly, as well as the contemporaries Christian Marclay and Piotr Uklanski. Highlights include Jean Arp's early experimentation with torn paper collages, Raymond Hains' large-scale tearing of billboard ads in the 1950s, and Marcel Duchamp's hand-torn self-portraits. Amongst the several artists who inspired the show, John Stezaker received a special mention in Dr. Yuval Etgar's lecture which took place on the opening day. 
Torn at Luxembourg + Co. is on view from 12 May to 1 July 2023
John Stezaker: Double Shadow at Petzel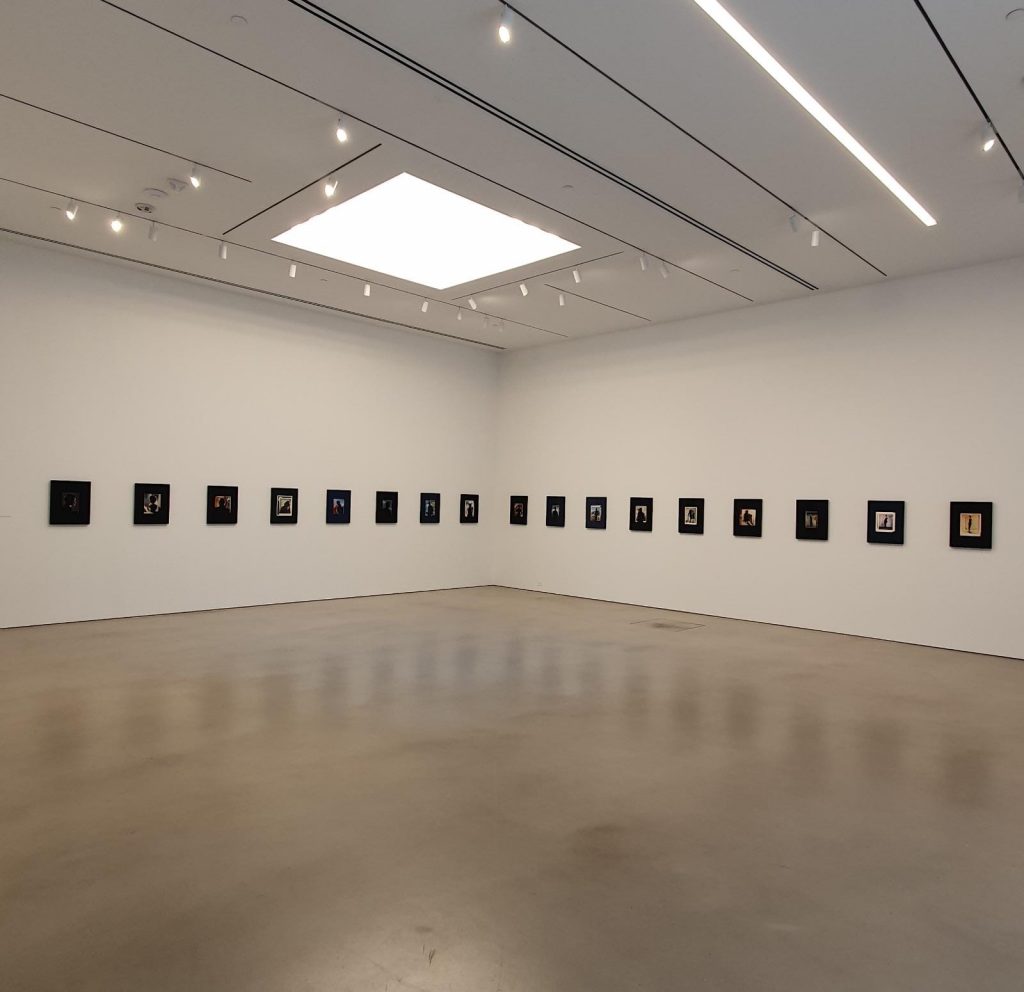 Installation view, John Stezaker, Double Shadow, Petzel, 2023
John Stezaker (b.1949, UK) is a British artist whose practice is characterised by provocative collages and conceptual use of photography and found images. The Petzel Gallery is pleased to announce the artist's exhibition of new collages. The series Double Shadow is part of a continuum of Stezaker's career-long engagement with film stills and publicity portraits dating from the age of classical Hollywood cinema.
In this series, Stezaker uses the idea of literal and conceptual duality. He frequently combines images and silhouettes to portray the feeling of being psychologically trapped by a double. Stezaker's Double Shadow collages depict this haunting effect and awaken it in the viewer.
John Stezaker: Double Shadow opened on 21 April
Andy Warhol at the Brant Foundation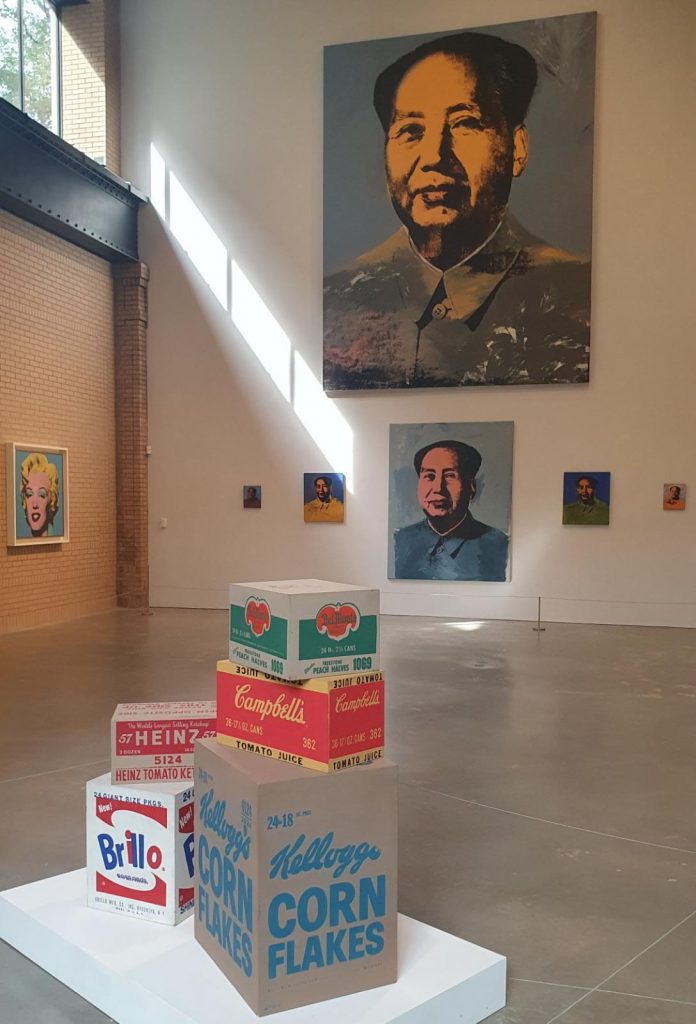 Installation view, Andy WarhoI, Thirty Are Better Than One, Brant Foundation, 2023
Andy Warhol (US, 1928-1987) was a radical artist who contributed to redefining our understanding of the idea of art.​ The Brant Foundation is currently presenting Thirty Are Better Than One, an exhibition of over one-hundred artworks by Warhol from Peter Brant's personal collection.
The exhibition is housed in the Foundation's stunning East Village location, the former studio of American artist Walter De Maria. It offers a comprehensive display of Warhol's artistic journey, encompassing his initial sketches, personal Polaroid snapshots, prominent silkscreen works, and sculptures. Thirty Are Better Than One takes its title from a 1963 work made with thirty silk-screened images of Leonardo Da Vinci's Mona Lisa.
Andy Warhol Thirty Are Better Than One is on view from 10 May to 20 July 2023
Nigel Cooke How the World Became Natural at Pace Gallery, Chelsea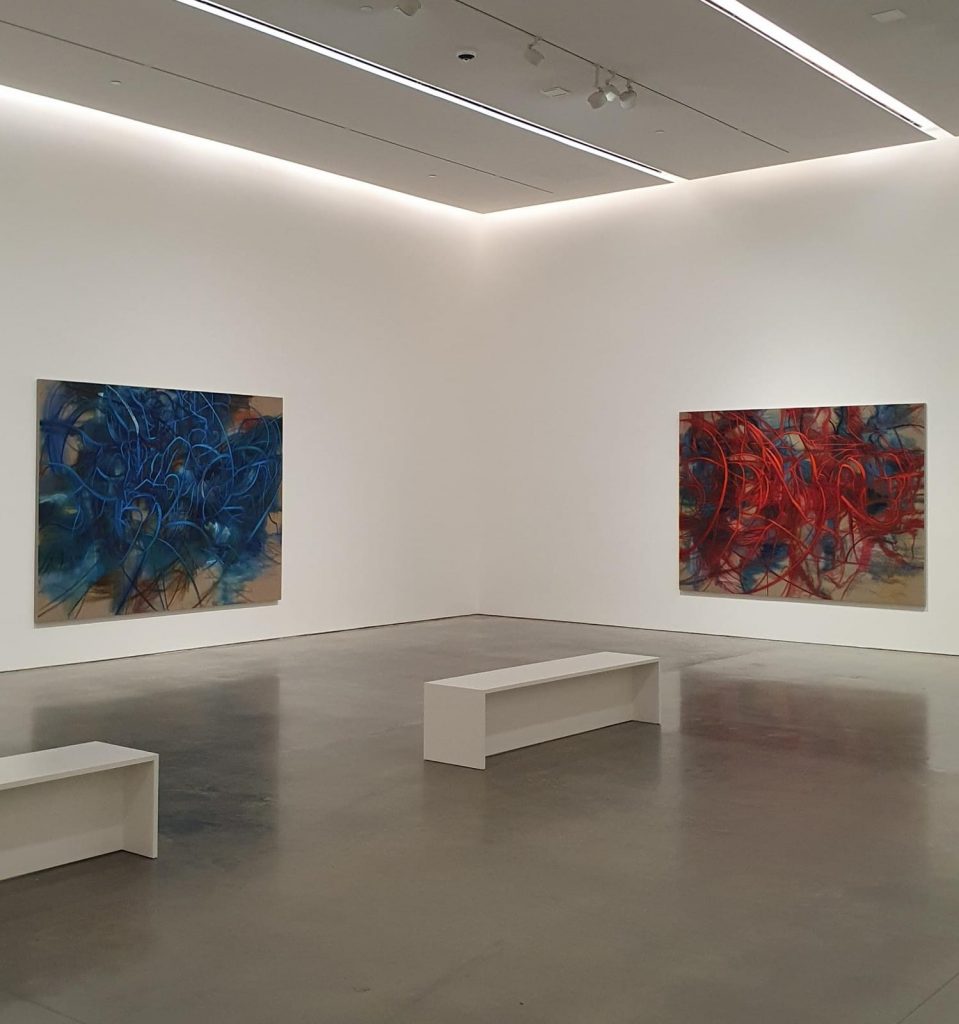 Installation view, Nigel Cooke, How the World Became Natural, Pace Gallery, 2023
Nigel Cooke (b.1973) is known for his evocative works merging figurative elements with abstract and elemental atmospherics in layered compositions.
How the World Became Natural presents eight monumental paintings by Nigel Cooke at Pace's 540 West 25th Street gallery. The new paintings are informed by a wide range of subjects, including classical mythology, neuroscience, and palaeontology. Through his use of calligraphic strokes, he adeptly captures the complexities of both the emotional and physical realms.
Nigel Cooke How the World Became Natural is on view at Pace Gallery from 12 May to 1 July 2023
Josh Kline: Project for a New American Century at Whitney Museum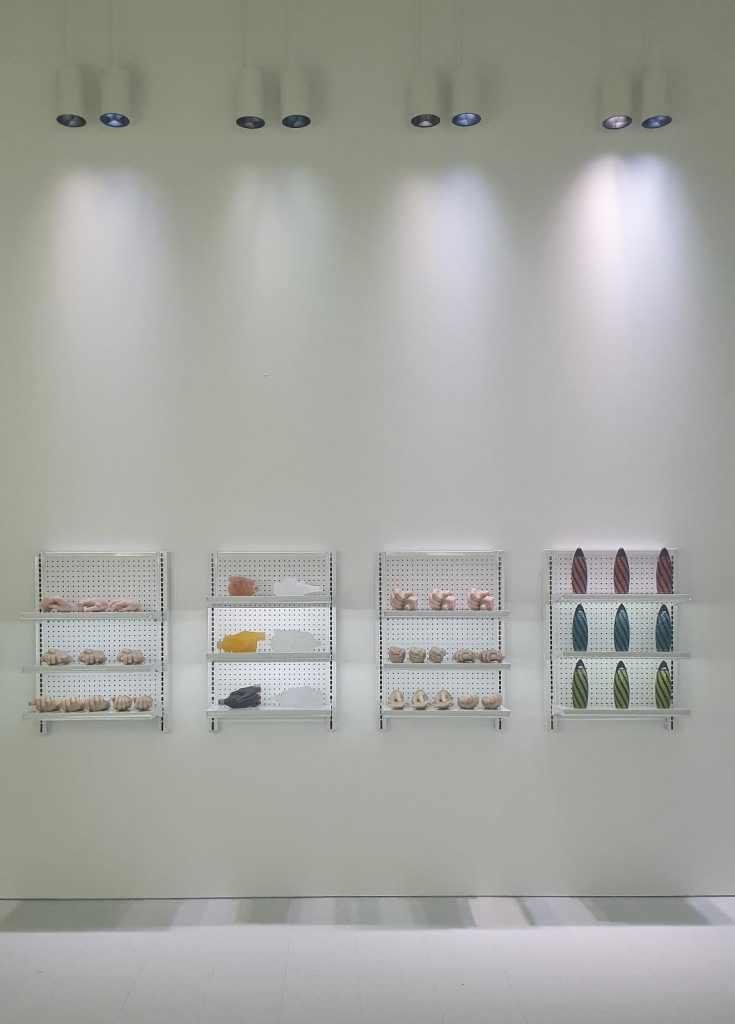 Installation view, Josh Kline, Project for a New American Century, 2023
Josh Kline (b. 1979) is renowned for his captivating, immersive installations incorporating video, sculpture, photography, and design. His work aims to challenge the impact of emerging technologies that are changing humanity in the twenty-first century.
The exhibition, Project for a New American Century, surveys the artist's decade-long work, including new installations and moving image pieces addressing the climate crisis. For the first time at the Whitney, these new science-fiction works approach the dangerous and precarious future on the horizon. Amid a time of increasing crises, Kline's work serves as a powerful warning and encourages a more humane future.
Josh Kline Project for a New American Century at the Whitney Museum is on from 19 April to 13 August 2023
Donald Judd at Gagosian, 980 Madison Avenue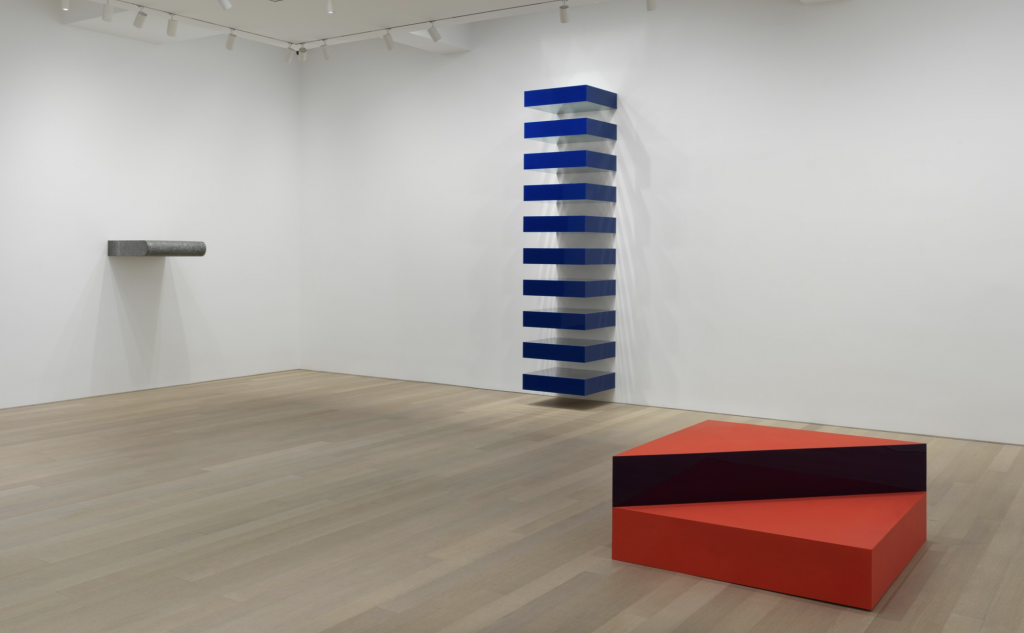 Installation view, Donald Judd, Works from 1965 – 1991, Gagosian, 2023
Donald Judd (US, 1928-1994) is a landmark figure in the history of post-war art and a founding father of Minimalism. Throughout his life, Judd emphasised the significance of art and creative expression for society.
The exhibition at Gagosian's Madison Avenue gallery presents fifteen of Judd's sculptures made with some of his primary materials, including anodised and painted aluminium, galvanised iron, coloured plexiglass, and plywood. The selected works are presented with careful spatial consideration to emphasise the intrinsic qualities of the material and the relationships between each other.
Donald Judd at Gagosian is on until 14 July 2023.