Stezaker/Tremlett at Artvisor, London
"Walls, sculptures and drawings can talk and tell stories, they can echo." – David Tremlett
"There is something very odd, even unnerving about cutting through a photograph. It sometimes feels like I am cutting through flesh." – John Stezaker
We are pleased to announce a two-person exhibition of leading British artists John Stezaker and David Tremlett curated by Piero Tomassoni, held at Artvisor in London from May to September 2023..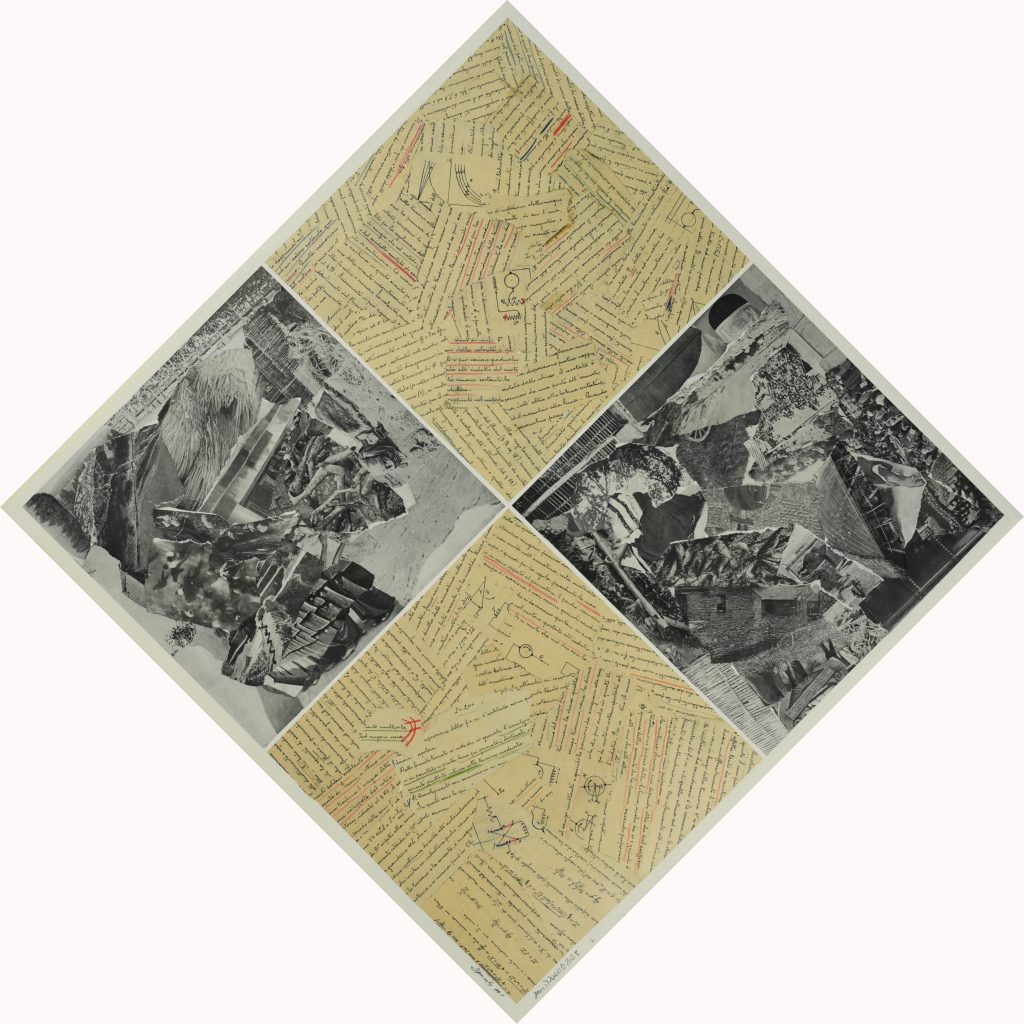 David Tremlett, Spaces #1, 2023
John Stezaker (b. 1949) is known for his provocative collages and conceptual use of photography and found images. Having begun his career in the early 1970s, he became one of the most influential artists of his era, as well as a point of reference for several generations of younger artists. His work explores the themes of identity, memory, and perception and reinterprets the modern viewer's relationship to portraiture, popular culture, and collective memory, encouraging a critical inspection of the icons of popular culture.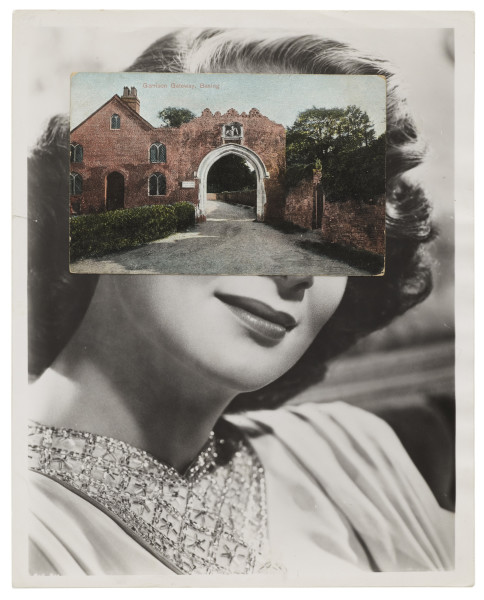 John Stezaker, Mask CXXIV, 2011.
David Tremlett (b. 1945) also rose to prominence in the 1970s, notably for his site-specific wall drawings, which can now be found in major museums and institutions worldwide. His works alter the environments that they have been conceived for, either in bold, direct ways, or through subtle chromatic juxtapositions hidden in plain sight within the architectural details of a building. His drawings and collages explore the same themes of colour and geometry in relation to architectural forms. Through them, Tremlett reimagines his experiences of music, architecture, and culture into a visual language used to share his memories with the viewers.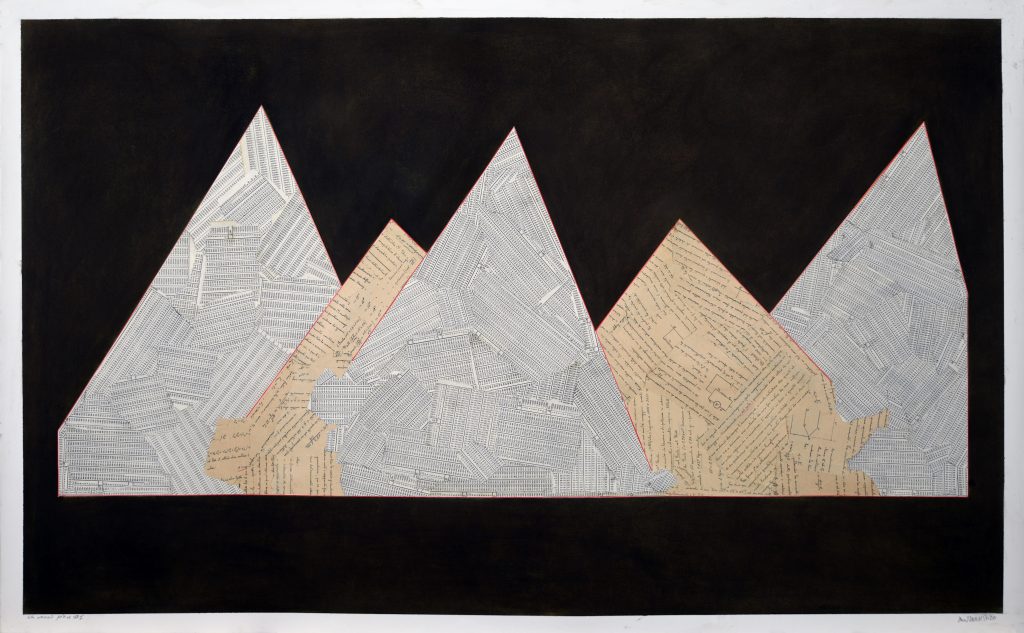 David Tremlett, Un named Place #1, 2020.
This exhibition aims to explore the intersections between the work of the two artists through a number of Stezaker's collages from different series and periods in dialogue with Tremlett's most recent works, also made with the collage technique. Tremlett's experiments with this medium, typically associated with his friend and colleague Stezaker, highlight the inherent connections between their respective practices and their shared interest in the relationship between image and space.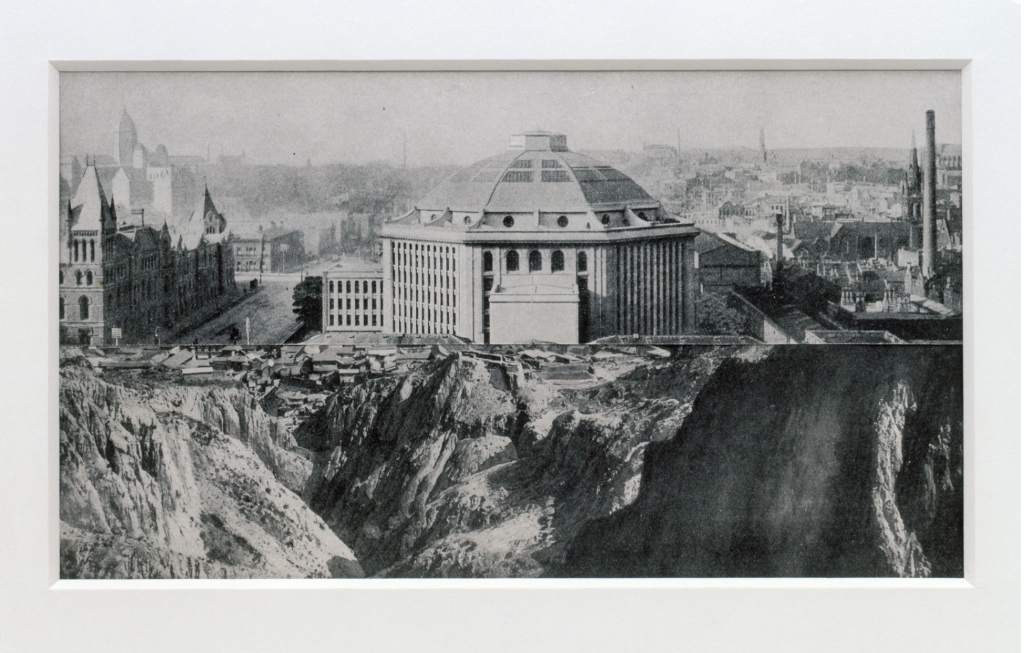 John Stezaker, Composite Cities II, 1994-1997.
Having known each other for over five decades, this will be the first time the two artists will exhibit together again since the 1970s.
Contact us to learn more about John Stezaker and David Tremlett and to arrange a viewing.