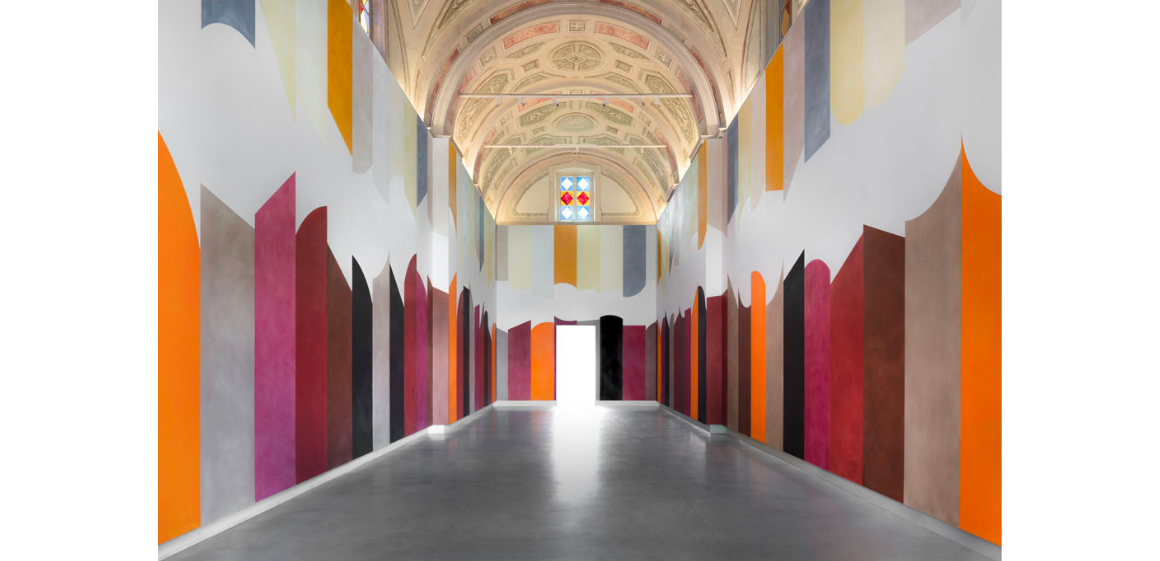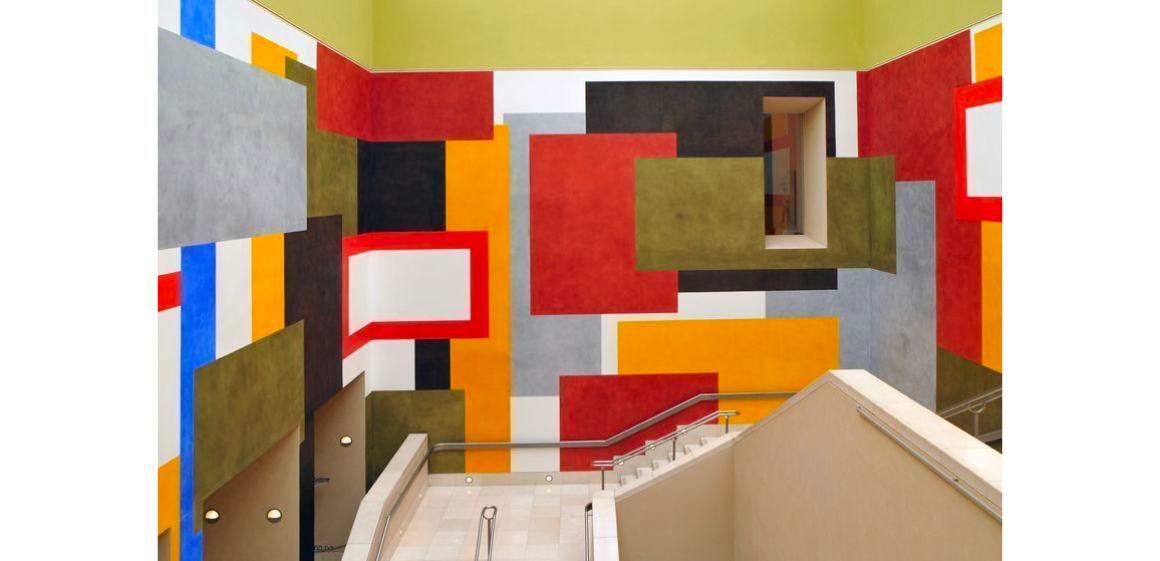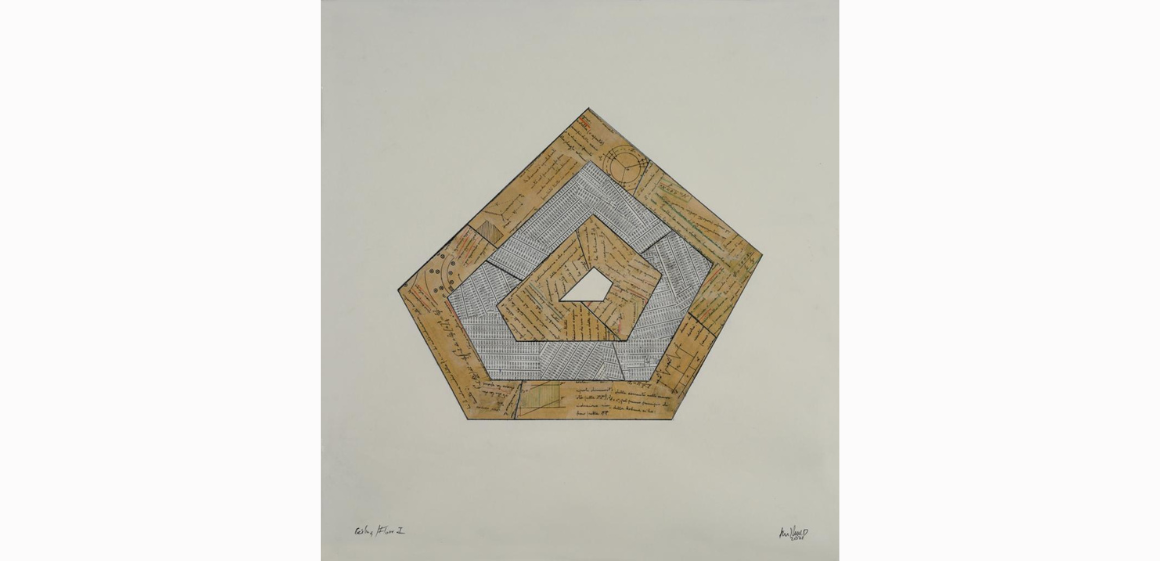 David Tremlett (b. 1945, UK) is a Swiss/English sculptor, installation artist, and photographer. He is renowned for his large mural drawings featuring formal abstract and geometric designs made with coloured pastels. The artist tends to focus his studies on colour, texture, and form, creating a kind of rhythm that his multi-coloured shapes dance to within a frame or around the physical limits of an installation. The geometric forms are reduced, translated interpretations of his travels around the world, reinterpreting music, architecture, and culture into a visual language with which he can share his memories with the viewers. His distinctive site-specific wall drawings create a sense of movement and energy, altering the environment that they have been conceived for, either in bold, direct ways or through subtle chromatic juxtapositions in architectural details.
Tremlett studied at the Birmingham College of Art and the Royal College of Art in London in the 1960s; he belongs to the generation of artists who, in the late 1960s, contributed to extending the idea of sculpture far beyond the boundaries of the genre. Their works were process-orientated, performance-based, or employed everyday materials at odds with the then-current art practices.
In addition to his murals, Tremlett's drawing on paper and collage practice explores the same themes of colour and geometry in relation to architectural forms, reduced to the bi-dimensional surface. His artworks and permanent installations can be found in several of the most esteemed art institutions across the world, including the Centre Pompidou, Paris; the Stedelijk Museum, Amsterdam; the Museum of Modern Art, New York; Tate Britain, London; as well as galleries worldwide.
Selected Exhibitions
Artvisor, London (2023); Museo d'Arte Moderna Rimini, Italy (2019); Tate Britain, London (2016, 2011 and 1972); Royal Academy of Arts, London (2011); Tate Modern, London (2005); Juan Miro Foundation, Mallorca (1995); Serpentine Gallery, London (1989); Institute of Contemporary Arts, London (1986); Centre Georges Pompidou, Paris (1985).
Selected Collections
Fondation Cartier pour l'Art Contemporain, Paris; Dallas Museum of Modern Art; Fundação De Serralves, Oporto; Gulbenkian Foundation, Lisbon; Palazzo Butera, Palermo.
Interested in David Tremlett's work?