Thiago Rocha Pitta. Seeds at DauLang, Seoul
We are pleased to announce Thiago Rocha Pitta. Seeds, the artist's first solo exhibition in South Korea, hosted at DauLang Gallery in Seoul.
Rocha Pitta (b.1980, Brazil) is an artist renowned for his multimedia practice that intertwines themes from nature, politics, and the history of art. With Seeds, Rocha Pitta continues his career-long exploration of natural phenomena through six new watercolours, meant to act as an initial planting of ideas that will germinate and bloom with the production of a larger-scale exhibition in 2024.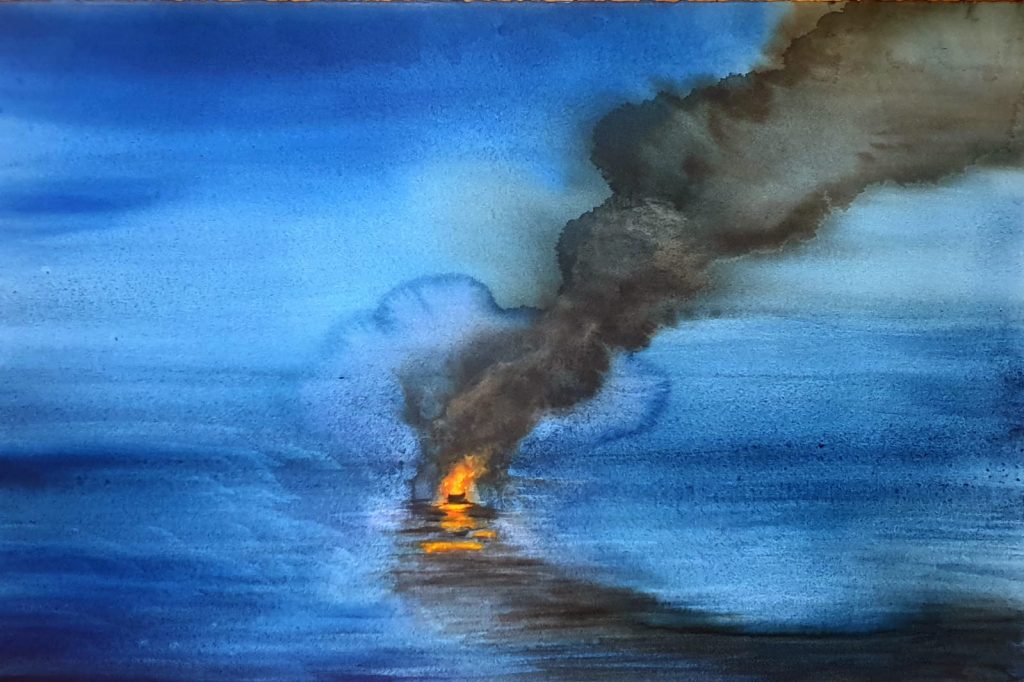 Homage to JMW Turner, Heritage, and The Silence reference previous series by the artist expressed through photo, video, and sculpture. As poetic gestures, each began to sprout several years ago as part of an elegiac response to the endless beauty of trees, the symmetry of the natural world, and Turner's dramatic and romantic depictions of nature. Rocha Pitta has been particularly lauded for his work on the notion of Heritage; a 2007 video with the same title is featured in the permanent collection of the MoMA in New York, and currently on view in the museum's group exhibition Chosen Memories (30 April – 9 September 2023)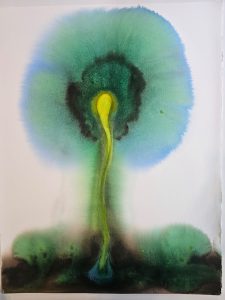 The works Embryo, Pollen, and Green Germ play on the idea of scientific and biological advances in the study of the origins, development, and evolution of life. The evolutionary biologist Lynn Marguris is cited by the artist as a particularly poignant point of reference in his research for this project. Through her work, as well as the artist's, we are privy to perspectives on the symbiosis of life and how it can be represented. As the sunlight guides the leaves of plants, so too does it help birth the embryo, the pollen, and the green germ.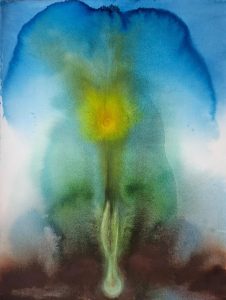 Rocha Pitta's diverse practice is connected to a deep fascination with the subtle evolution of the world around him, through erosion of the natural landscape, a mist settling around the mountains, the blooming of bioluminescent bacteria. His work captures the subtleties of the natural world, highlighting natural processes to expose their inherent beauty. Seeds will remain on display until 1 July 2023. The opening hours are 10am – 6pm.
About the Artist
Thiago Rocha Pitta's work has featured in exhibitions at the MoMA, New York; the High Line, New York; Coleccion Jumex, Mexico City; Kunsthalle Basel, Basel; MoMA PS1, New York; Fondation Cartier, Paris; Museo Tamayo, Mexico City; Hara Museum of Contemporary Art, Tokyo; Künstlerhaus Bethanien, Berlin; Migros Museum Fur Gegenwartskunst, Zurich; amongst many others. He is in the permanent collections of the MoMA, New York; Museum of Contemporary Photography, Chicago; Colección Jumex, Mexico City; Bass Museum of Art, Miami; Instituto Inhotim, Brumadinho; Maison Européenne de la Photographie; and ThyssenKrupp, Vienna.
Contact us to learn more about Thiago Rocha Pitta and the exhibition.