How are Art Spaces Responding to a Changing World?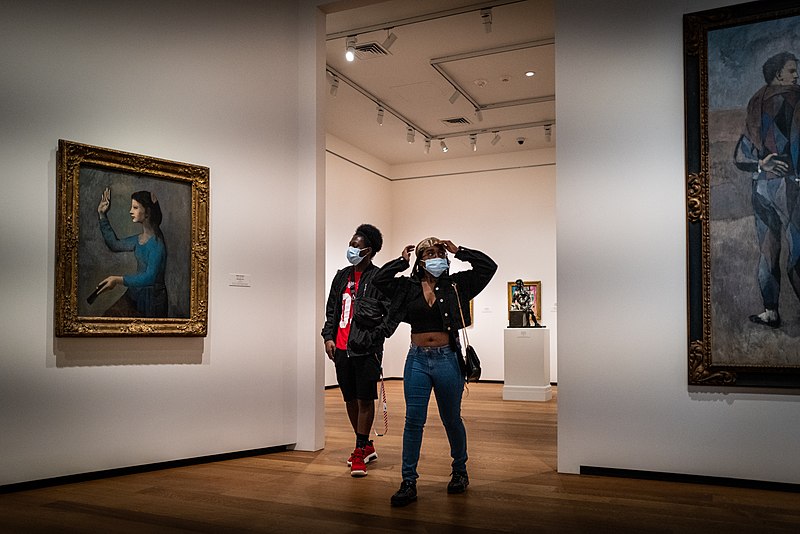 The rise of COVID-19 cases around the globe has forced many art galleries and institutions to temporarily close their doors. The cancellation of art events has disrupted an important artistic and economic ritual among stakeholders, who are now scrambling to strengthen their online presence. Amidst this, an increasing number of global protests has emerged in solidarity with the Black Lives Matter movement across major cities. In these times of crisis, how have art spaces changed their way of working in order to respond to a changing world?
Art in a time of social distancing
Most noticeable during this crisis is the emphasis placed on the art world as a community. At a time when arts and culture are defined as "non-essential", the art world has heightened public engagement, relying on a more direct and intimate digital interaction. For instance, institutions like El Museo del Barrio have been inviting everyone to video tours hosted by their curators, who are all at home while the museum remains closed. In Hong Kong, the independent art institution Para Site is supporting over sixty young local artists through a program called "Paid Studio Visits" where the artists will receive a fee and one-month health coverage in exchange for virtual studio visits via Zoom, which will be made available for the public through their Youtube and Vimeo accounts. Indeed, outside of the museum world, new initiatives like StudioVisit.io have emerged during the crisis to allow the public to book virtual studio visits.
Sharing platforms, recipes, playlists
Among commercial galleries, collaboration has become more apparent. In particular, David Zwirner has opened up "Platform" , where they highlight smaller but promising galleries (free of charge and commissions). The aim is to ease the financial impact of the crisis on art spaces with a limited budget for operations.
Hauser & Wirth decided to showcase artworks by their worldwide gallery staff, immediate family members, and freelancers through a section titled, "Homegrown." Some of the works are accompanied by compelling stories of how working in a gallery has influenced their own art practices. Another interesting part of their website is an editorial that features Italian-born artist, Anna Maria Maiolino and her handwritten recipe, "Spaghetti alla Puttanesca", demonstrating the multiple ways that visitors can keep creative while at home.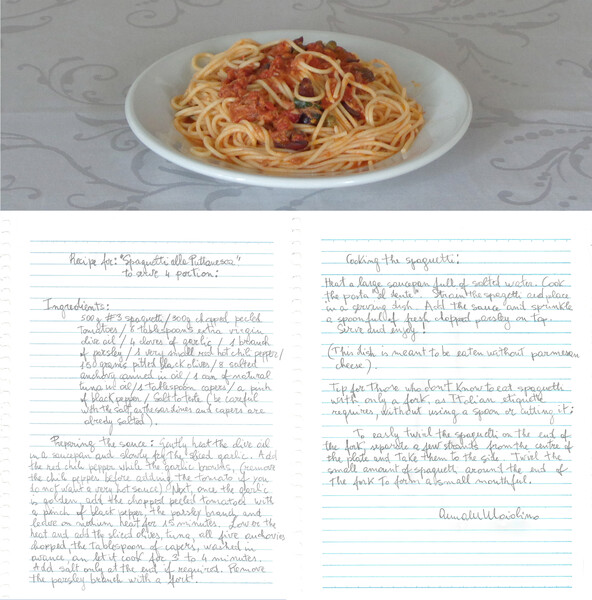 On Instagram, Galerie Thaddaeus Ropac posted photos of German artist, Joseph Beuys, cooking stew in his Düsseldorf studio. The post contains a step-by-step instruction to make Beuys' "Drakeplatz Stew", as food was an integral part of his artistic practice. On the other hand, Gagosian started with the "Shortlist" series where they invite artists and writers to talk about works of art, film, music, and literature that have influenced their own work. In the first part, Sarah Sze writes about five films that have contributed to her visual memory. Meanwhile, the collaborative art duo, Gilbert & George, gathered thousands of 'likes' from sharing videos of their East London home through White Cube's Instagram account showing scenes of how the duo would go about their day and how they would work while in isolation.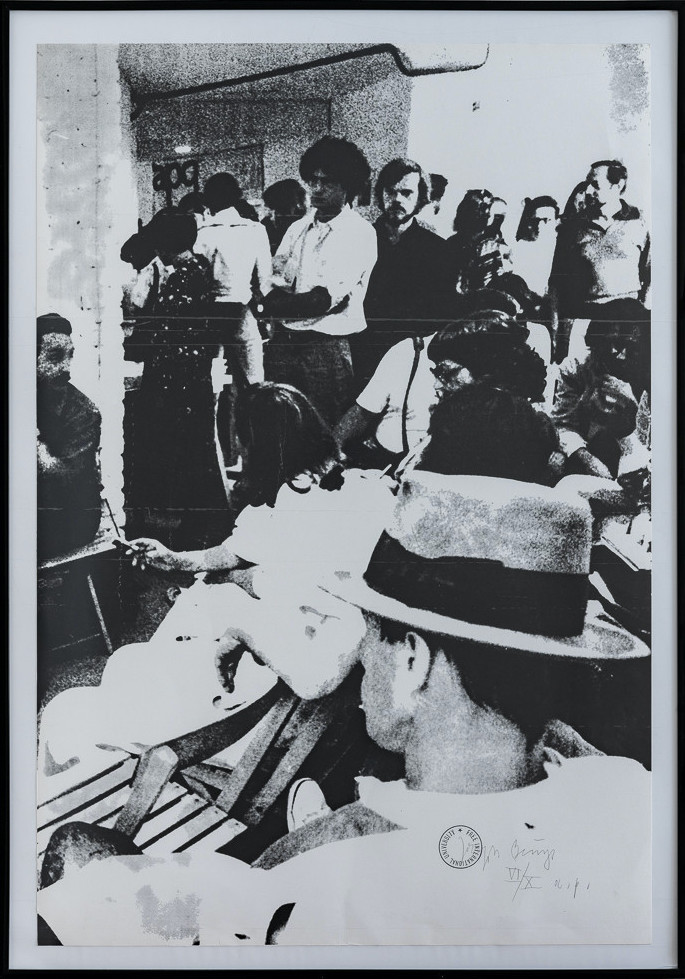 Similarly, Arario Gallery, with locations in Shanghai, Cheonan, and Seoul, are posting photos and messages from artists in the fight against COVID-19. Korean artist, Won Seoungwon, shared an image of four face masks neatly arranged and lined-up: she uses different masks for throwing her trash, shopping groceries, meeting friends, and going to the hospital.
In Southeast Asia, where countries are under strict mandatory quarantine and travel restrictions, different strategies have been implemented by art galleries. Kuala Lumpur-based, Artemis Gallery, joined forces with Art Serpong Gallery located in the Greater Jakarta metropolitan to build a virtual version instead of an exhibition, which features six solo shows of artists from both countries. Another Indonesia-based gallery, ROH Projects, has been uploading mixed tapes with tracks selected by the artists and the gallery team, one of which is dubbed "Pandemixed Tape" (with a playlist created by artist Arin Dwihartanto Sunaryo). Singapore-based STPI began introducing the basics of printmaking to their Instagram followers with easy activity guides, such as putting together rubber bands around a cardboard toilet roll to create a print "matrix".
In Solidarity with Black Lives Matter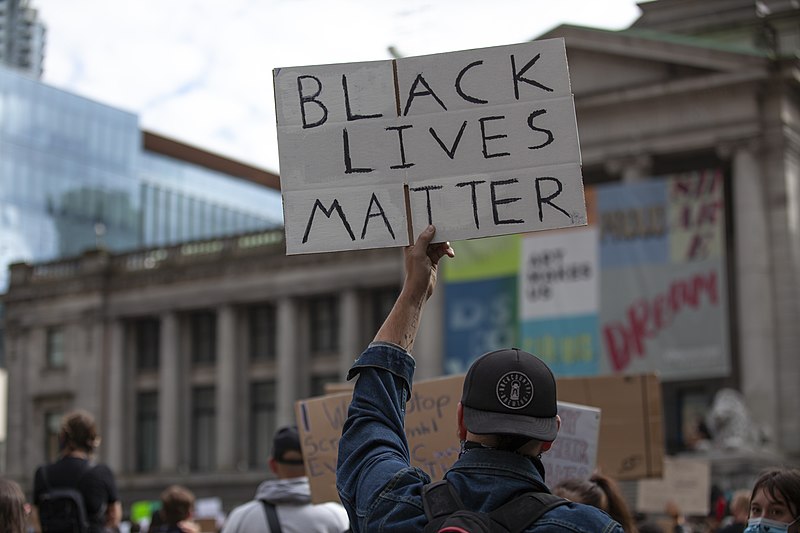 Last May, the death of George Floyd in Minneapolis sparked public outrage that led to street protests. In support of the Black Lives Matter movement, several art spaces have released statements that affirmed their solidarity with BLM. In a newsletter, Paula Cooper Gallery said that they stand "in solidarity with the Black community in the fight against racism and police brutality" and listed organizations to contribute towards, including the The Bail Project which provides pre-trial assistance to low-income Americans and arrested protesters. Concurrently, Gladstone Gallery pledged to match $100 donations to the Black Visions Collective and Community United Against Police Brutality.
In a separate initiative, others have declared their spaces as safe sanctuaries for protesters through the website artspacesanctuary.org, sharing a commitment to "provide a safe space where people won't be mistreated because of their race, gender, ethnicity, immigration status, gender, sexual orientation, religious faith, political or scientific views." Several cultural institutions including the Brooklyn Museum and MoMA PS1 have responded to the #OpenYourLobby calls to provide temporary refuge to protesters and allowed them to use their bathrooms, wi-fi, and drinking water supply.
In this era of uncertainty, art has been a crucial force in bringing light into the world as we all try to move forward. The art world will always continue to transform and respond to what the times require, depending on what is necessary.