Artvisor's Art Basel 2020 Highlights
Orion Martin, Bodega Gallery
Based in Los Angeles, artist Orion Martin merges the hyper-real and the surreal in his paintings. In "Twirl" (2020), we are fascinated by the depiction of a cyborg wearing high heels, and caught in the middle of tension and transition. A blaze of fire appears from behind the figure while it shakes hands with another figure, presumably human. Martin's approach to representation and illusion creates intriguing visual paradoxes and can be linked to movements like the New Objectivity and the Chicago Imagists. We were sure to include Bodega Gallery as it is also their first appearance at the fair.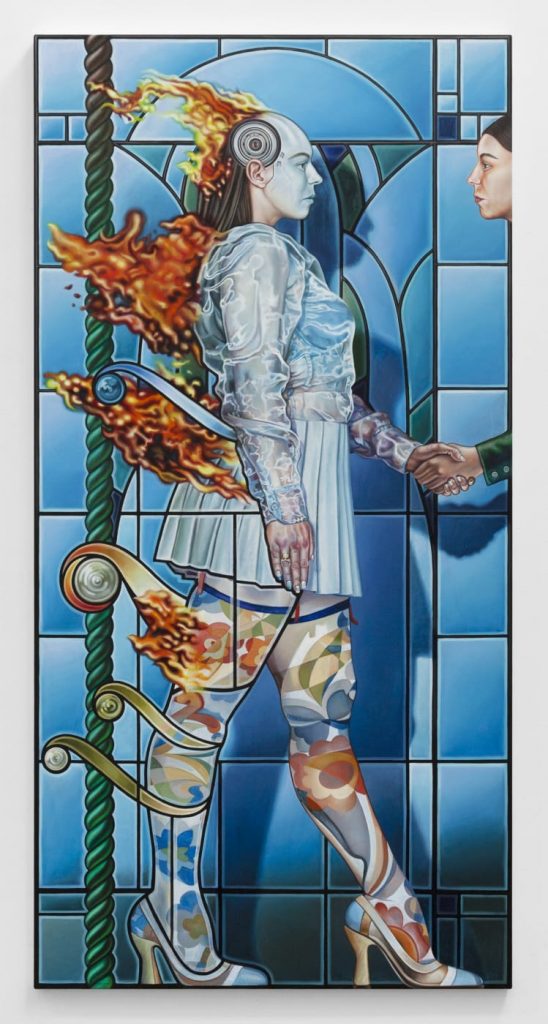 Elaine Cameron-Weir, JTT Gallery
Concrete textile, stainless steel, and laboratory hardware are just some of the few materials used in the installation work of Canadian artist, Elaine Cameron-Weir. We believe the two symmetrically-placed sculptures contain components that resemble elements of religious iconography. Laced around them are folds of drapery, evoking a graceful movement that makes everything appear elegant and as one.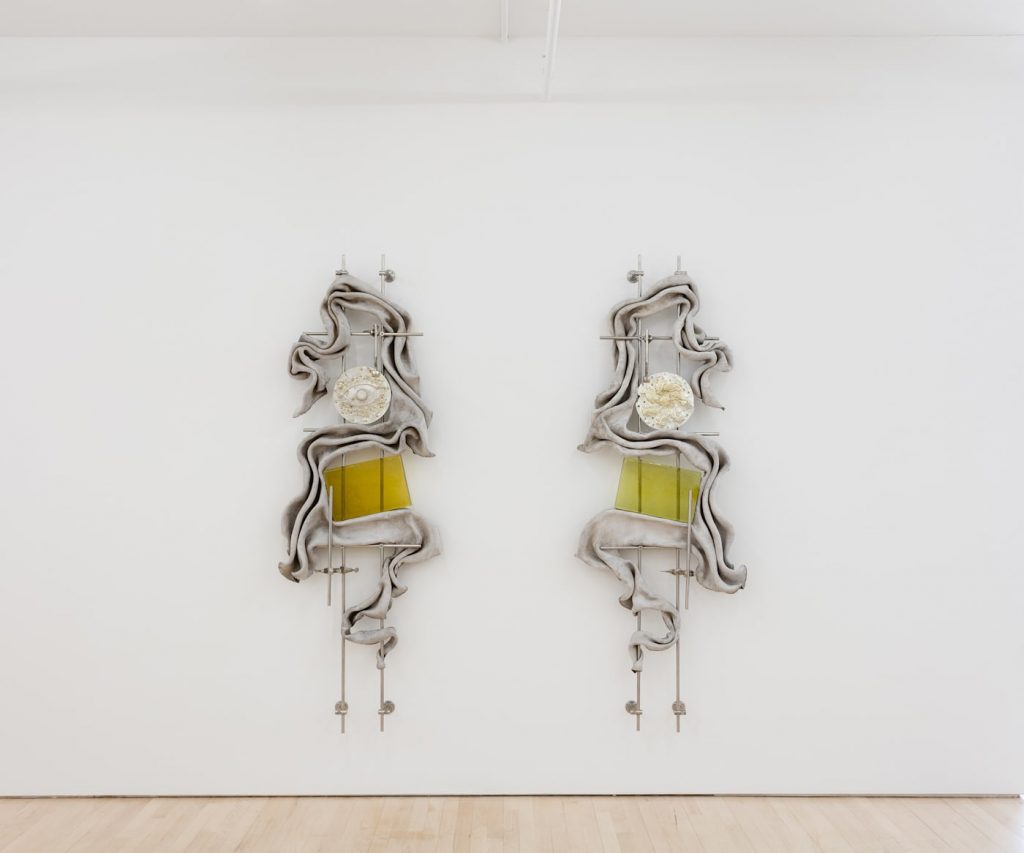 Nancy Spero, Frith Street Gallery
"River of Victims" (1966) was produced from the artist's "The War Series" (1966-1970). Prompted by political events following the Vietnam War, Spero expressed in paintings her rage and indignation to the obscenities of war. In the thin and diluted layers of gouache, contours of human bodies are at a vantage point. The sight brings violence and yet, remains delicate. We believe this is achieved through the artist's careful balance between abstraction and figuration. Last year, MoMA PS1 presented an exhibition that contained more than a hundred of her works; from her career that spanned over six decades.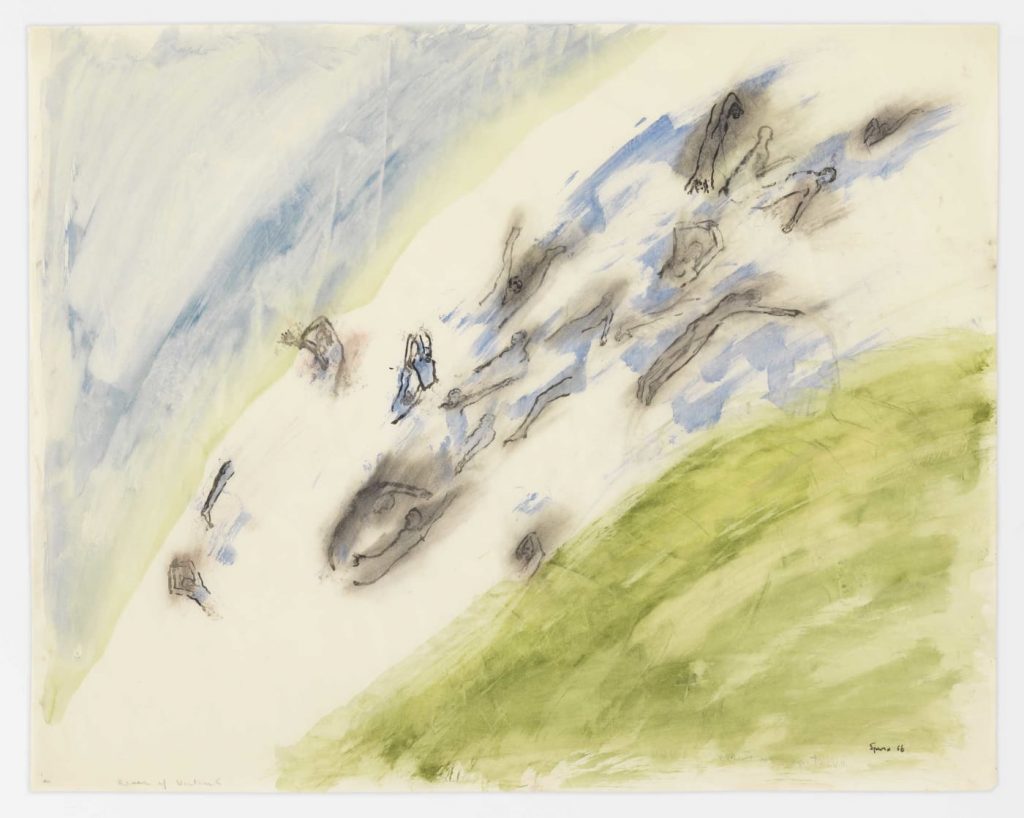 Tabor Robak, Upstream Gallery
A simulation of an infinite nature walk will entice those who will encounter Tabor Robak's, "Northstar", which used generative animation. Robak creates a virtual environment away from the usual military-industrial complex found in popular video games. "Northstar" attempts to match the lighting of its virtual landscapes to that of the position of the sun in real life. The work responds to our endless desire to venture in an exploration of new sorts. We note that the purchasing this work only includes the software itself: the potential buyer would have to then source a screen and other paraphernalia to set up this work, adding to the overall expense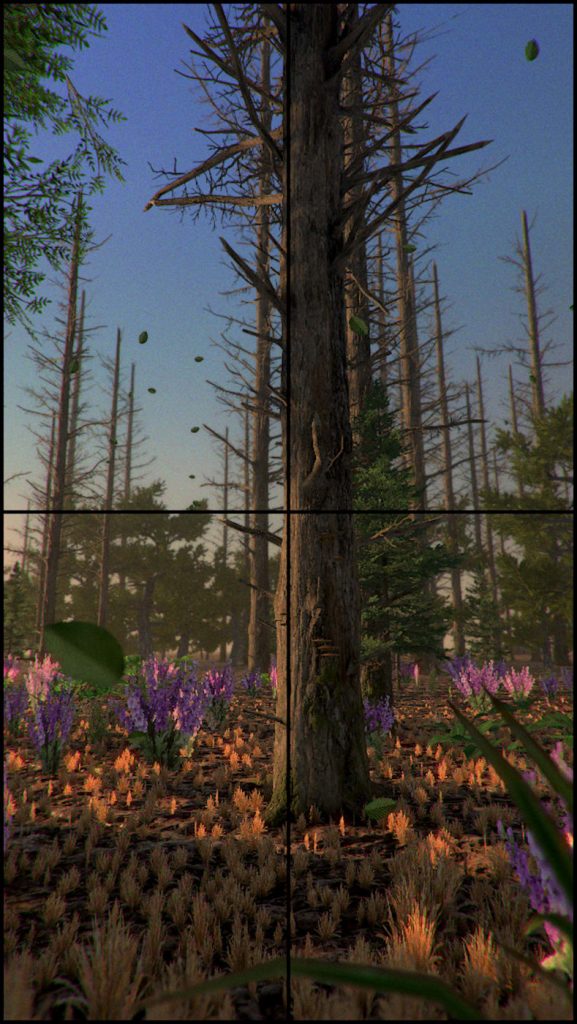 Guan Xiao, Antenna Space
"You have the laser eyes, and I have the soil eyes", reads the caption for Guan Xiao's strange-looking sculptural piece. Titled, "You have to have EYES" (2020), the artist assembled tire rims and a ceramic piece, then, transformed them into a hybrid form that looks like a pair of eyes and a nose. We believe that Guan Xiao's practice looks at different cognitive experiences, which finds common methods of communication through a new approach to visual language.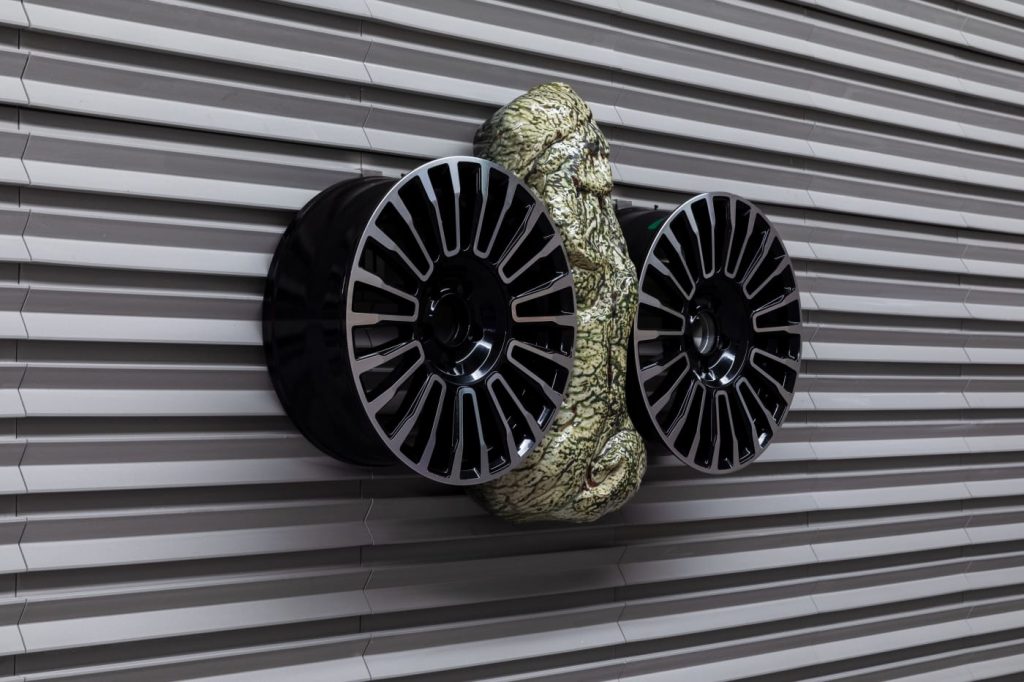 Gino De Dominicis, Lia Rumma and at the Luxembourg & Dayan
A red painting made by the mysterious Italian artist, Gino De Dominicis, in 1992 catches our eye, and indeed the eyes of of every visitor inside the Lia Rumma viewing room. A biomorphic shape in the form of a humanoid is at the center of the work taunting the audience to speculate its true form. Meanwhile, we find a self-portrait of the artist from 1996 at the viewing room of Luxembourg & Dayan. Throughout his practice, De Dominicis reflected on mortality while mythological stories from early recorded civilizations informed many of his works.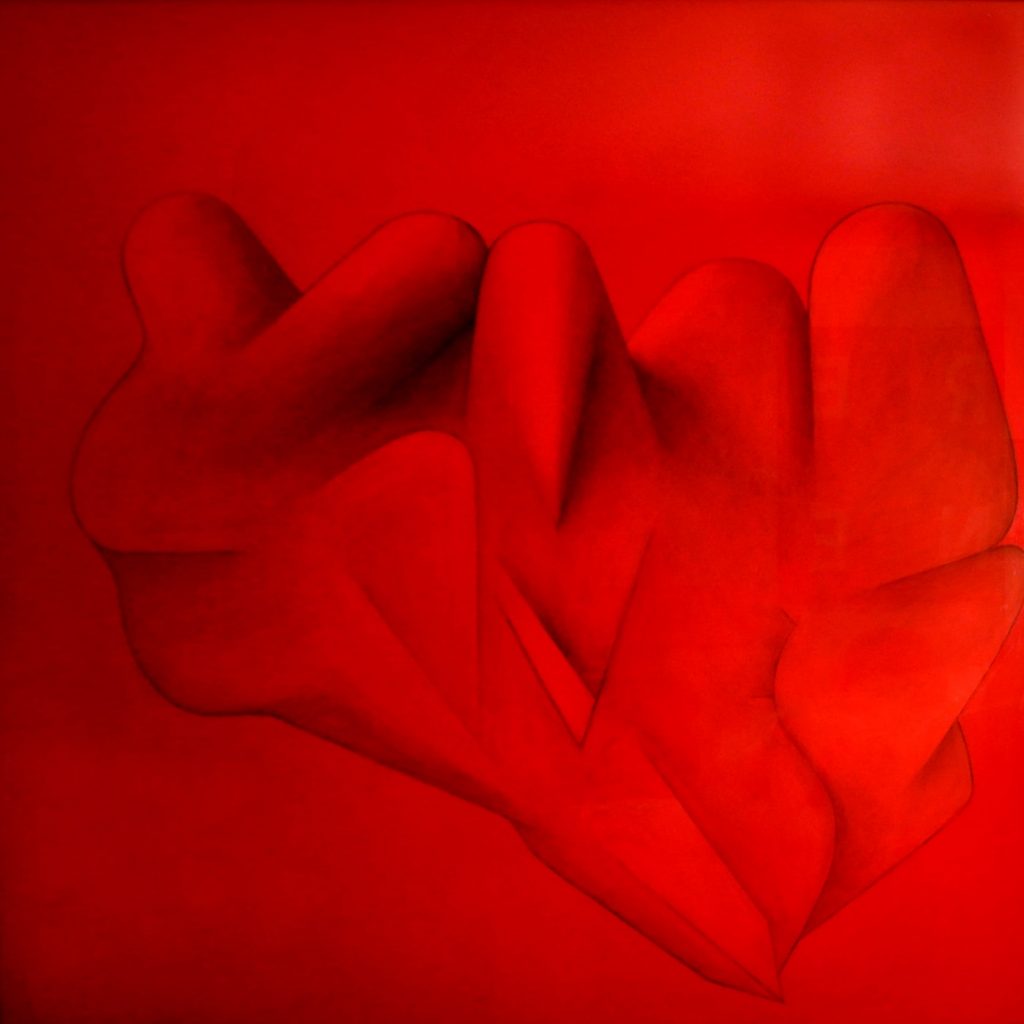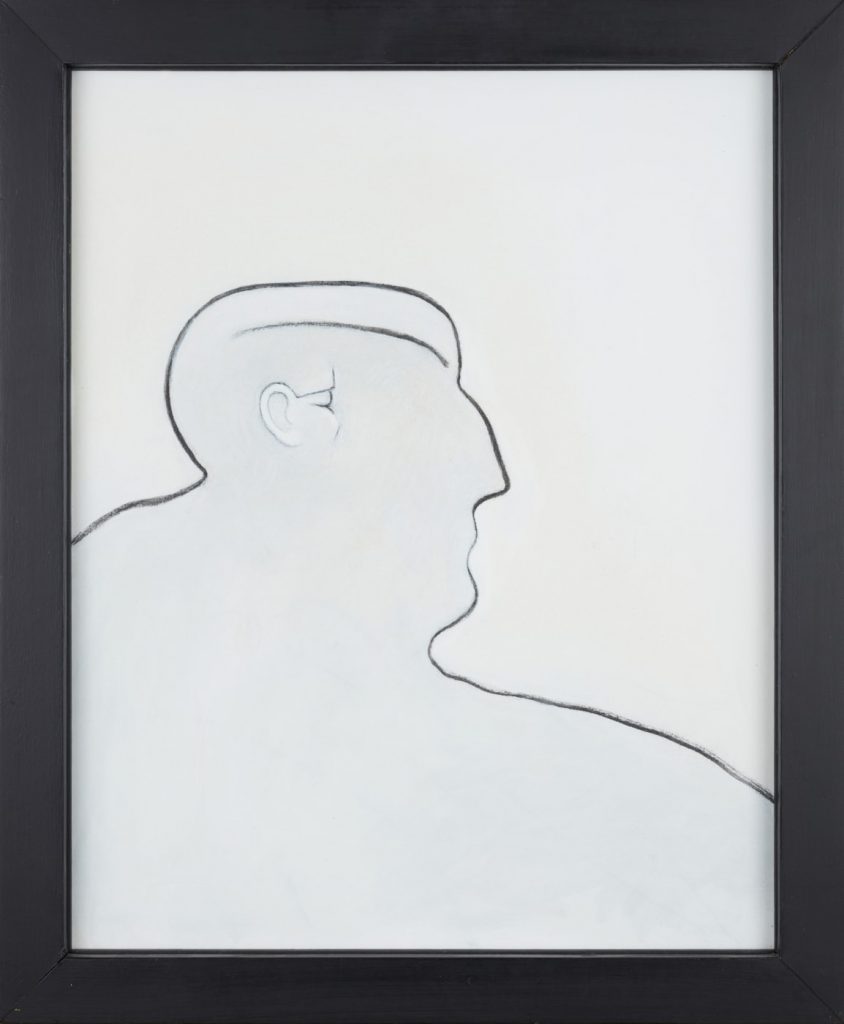 Giulio Paolini, Marian Goodman Gallery
A sculpture from 2019 is among our favourites from the very well-curated viewing room of the Marian Goodman Gallery. It is the work of conceptual artist, Giulio Paolini, who pushed discussions on authorship, and believed that the authenticity of art lies in its ability to forget its author. "L'exil du cygne" (2019) takes its title from a poem written by the French poet Stéphane Mallarmé and insinuates the inability of a creator to create.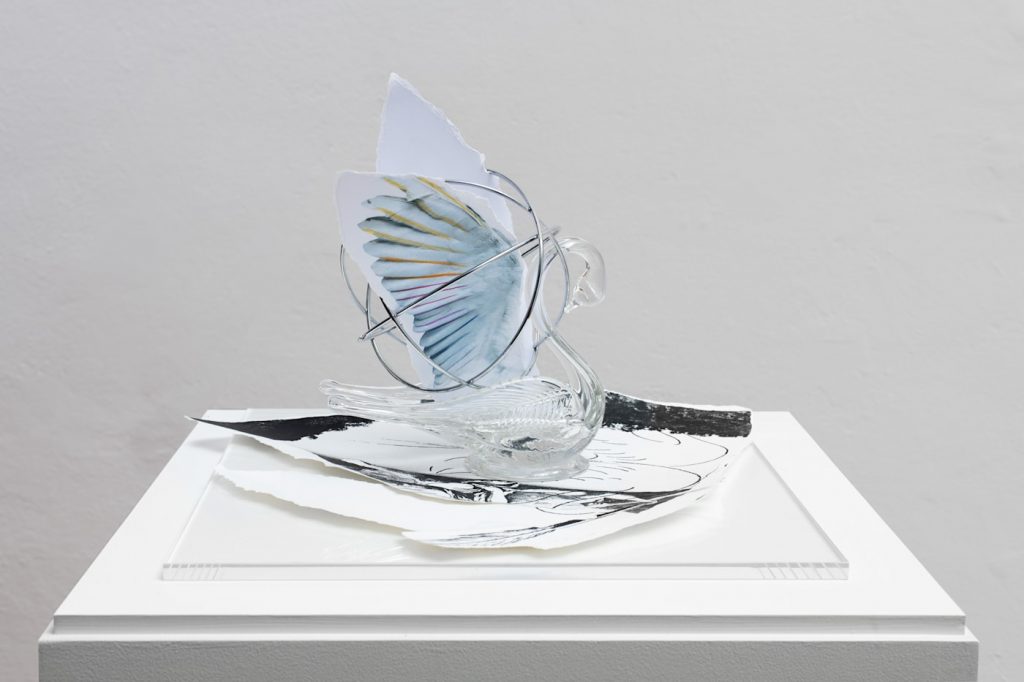 Thomas Struth, Marian Goodman Gallery
The distance and relationship between the viewer and the art is a conversation that always comes up when we talk about the works of German photographer, Thomas Struth. "Stanze di Raffaelo I, Rome 1990" (1992) is part of his best known series "Museum Photographs", which dare to propose that our participation in viewing art extends to our active engagement in how we re-interpret the past. Born in 1954, Struth is part of the group of photographers from Kunstakademie Dusseldorf who contemplated on personal and contemporary visions while keeping the school's tradition of observational and distant approaches to documentation.
Sol LeWitt, Massimo Minini
Repetition is one of the main characteristics that can be found among the works of Sol LeWitt, which captivates us every time. An important figure to conceptual art, LeWitt created a number of paintings that used gouache as a medium and experimented on free-flowing lines and shapes. LeWitt's "Horizontal Brushstrokes" (2002) demonstrated his exceptional and confident execution of lines, depth, and color.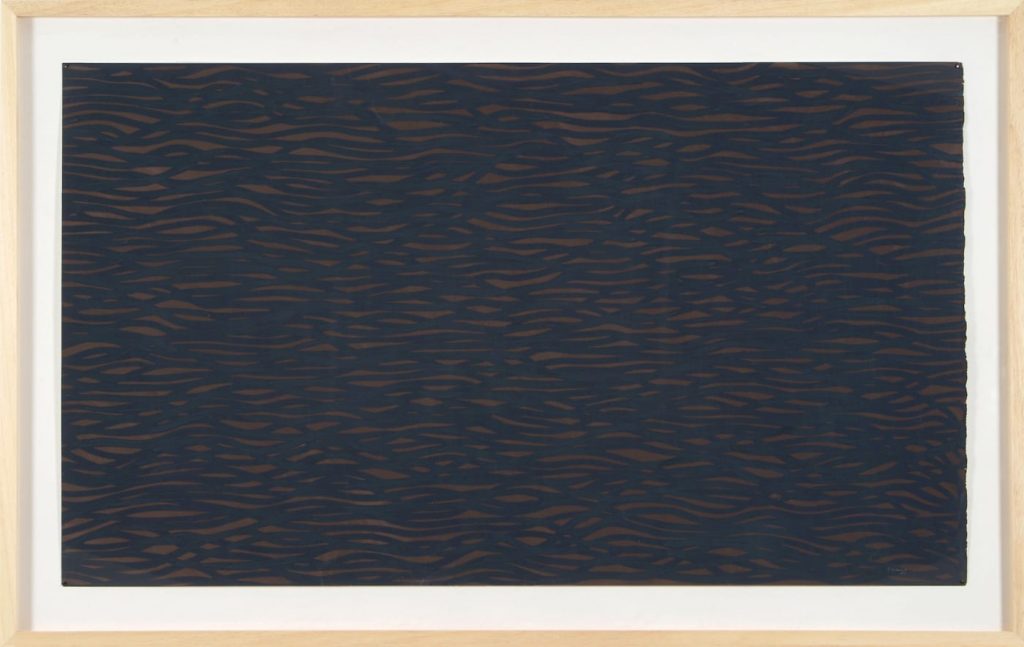 Jorge Méndez Blake, Travesía Cuatro
Inspired by Thomas More's Utopia, first published in 1516, Méndez Blake's recent series looks at the way we now imagine and define a 'utopia' in the contemporary age. Traveling through China, Thailand, the United States and Greece, the artist seeks places which are actually called 'Utopia'. In a similar vein to More, Blake's work entertains the impossibility of a 'utopia' within current social, political and economic spheres which are all governed by wealth, private property and social class distinction.

Jorge Méndez Blake, "There Are Many Things in the Utopian Commonwealth Which in Our Cities I May Rather Wish Than Hope For", 2019. Image from Art Basel 2020, Travesía Cuatro Viewing Room