The re-opening of the London art world
For over three months, art institutions and spaces have been closed around the world with few exceptions. We have seen many initiatives launched online, yet many ultimately feel that nothing compares to seeing an artwork in real life. Here are some of the galleries, museums and exhibitions in London that we are most excited to visit in this 'new age' of museum going…
Exhibitions

Michael Armitage, Kampala Suburb, © Whitechapel Gallery
Radical Figures: Painting in the New Millennium and Carlos Bunga's Something Necessary and Useful, Whitechapel Gallery – opens 14 July for the public, advance booking required.
"They're like sleeping beauties, slumbering away behind closed doors, waiting to be awakened by the eye of the public" the gallery's director Iwona Blazwick said in anticipation of Whitechapel's re-opening [FT]. Including works by Daniel Richter, Michael Armitage, Cecily Brown and Christina Quarles, Radical Figures focuses on the comeback of figuration in contemporary art used to address current social, political and identity issues.
Picasso and Paper, The Royal Academy – opens 9 July for Friends of the RA, and 16 July until 2 August for the public. Opening hours are Thursday – Sunday, 11am – 4pm, advance booking required. Free tickets for key workers.
Championed in Apollo as "magnificent", this comprehensive exhibition brings together a vast range of Picasso's works in and on paper. It showcases paper as a medium full of artistic possibilities in its own right. Particularly of note are Picasso's smaller and playful animal cut offs, creatively displayed in glass panes that sit in the centre of the galleries.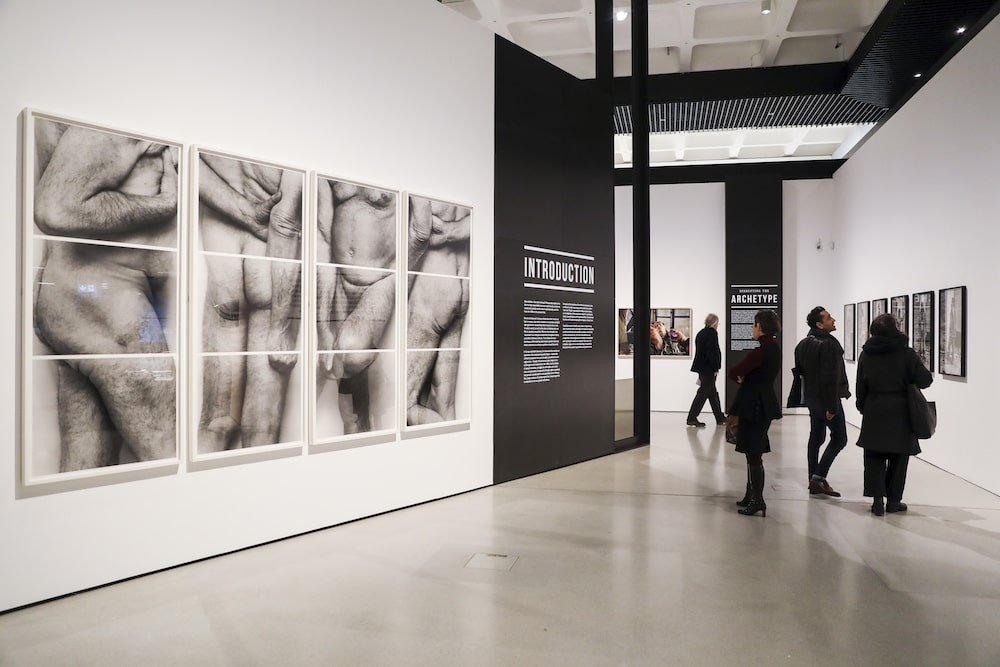 The entrance of the Barbican's Masculinities exhibition, © 10 Magazine
Masculinities: Liberation through Photography, Barbican Centre – opens 13 July – 23 August, advance booking required.
Bringing together the work of over 50 international artists, photographers and filmmakers, this exhibition questions and challenges various depictions of 'masculinities' over a 60 year period. Including photographers such as Laurie Anderson, Sunil Gupta, Rotimi Fani-Kayode, Isaac Julien and Catherine Opie, Masculinities seeks to understand the role of the camera and the mass media in visualising, shaping and influencing current 'gender' identities and beliefs.
Commercial Galleries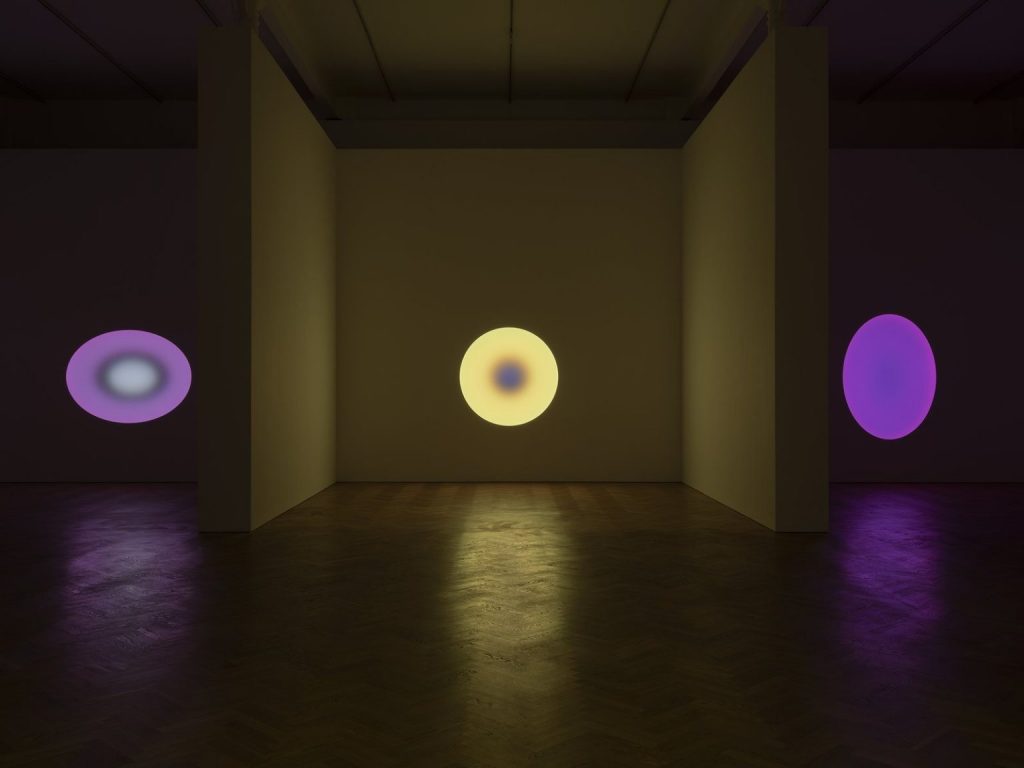 Installation of James Turrell at Pace Gallery, © James Turrell. Photography by Damian Griffiths
James Turrell, Pace Gallery – for bookings from 6 July, visit Eventbrite. To book an appointment, email: londoninfo@pacegallery.com.
James Turrell's captivating and playful light installations flooded Pace's space in London back in February this year. This exhibition explores the artist's ongoing enquiries into the effects of light upon the human perception of space and experience. There are four new multi-sensory works from Turrell's 'Constellation' series on display – undeniably much better to see in person rather than through a screen!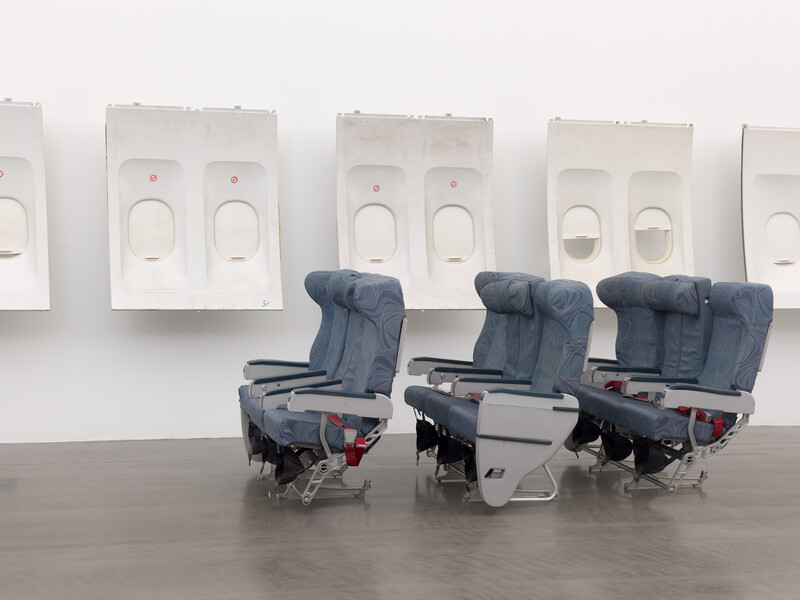 Installation view of Isa Genzken's Window, © Isa Genzken / Licensed by Artists Rights Society (ARS), New York Courtesy the artist, Hauser & Wirth and Galerie Buchholz Cologne / Berlin / New York. Photo: Alex Delfanne
Isa Genzken. Window, Hauser & Wirth – re-opened to the public on 1 July, visit the website for more details.
The German conceptual artist's exploration of travel through the use of a 'window' feels even more poignant now that international transport is possible again. An installation made up of dislocated aeroplane parts is the centre piece of this exhibition in the gallery's Savile Row space. Genzken sees travel as a way to "open yourself up and find different ways of looking at things", something increasingly relevant as we embark on our own explorations of a changed world.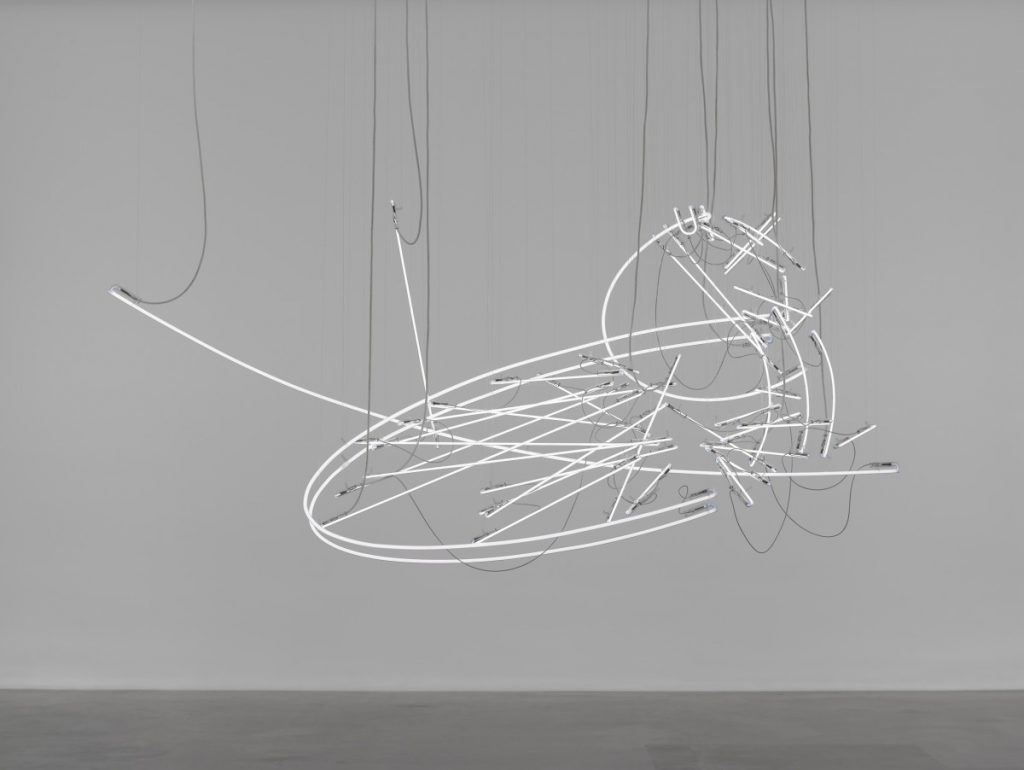 Cerith Wyn Evans, …take Apprentice in the Sun II, 2020, © White Cube Gallery
Peter Schuyff and Cerith Wyn Evans: No realm of thought…No field of vision, White Cube
 

– open now, with reduced opening hours and timed visit slots. Visit the website to book your visit.

White Cube Mason's Yard brings together a well-curated selection Peter Schuyff's large-scale acrylic paintings from the 1980s, that chart the artist's unique venture into geometric abstraction. Their Bermondsey space displays multimedia works by Cerith Wyn Evans, with a focus on the artist's interest in temporality and light. Highlights include mobile works such as …take Apprentice in the Sun II, 2020 and "phase shifts (after David Tudor)" 4 screens, 2020, the latter made out of four window screens that reflect and immerse within their iconic gallery spaces. 
Museums not opening yet

A vistor at the V&A, © dn&co
The V&A
The V&A is one of the major museums yet to make any concrete plans for re-opening this summer. A museum which often reaches full capacity rain or shine, it is likely that it will be almost unrecognisable when its re-opening time comes. The museum is waiting for more advanced ways of reducing social contact to be possible in their particular space, aiming to avoid "nanny-ish" restrictions such as endless yellow tape and warning signs [FT].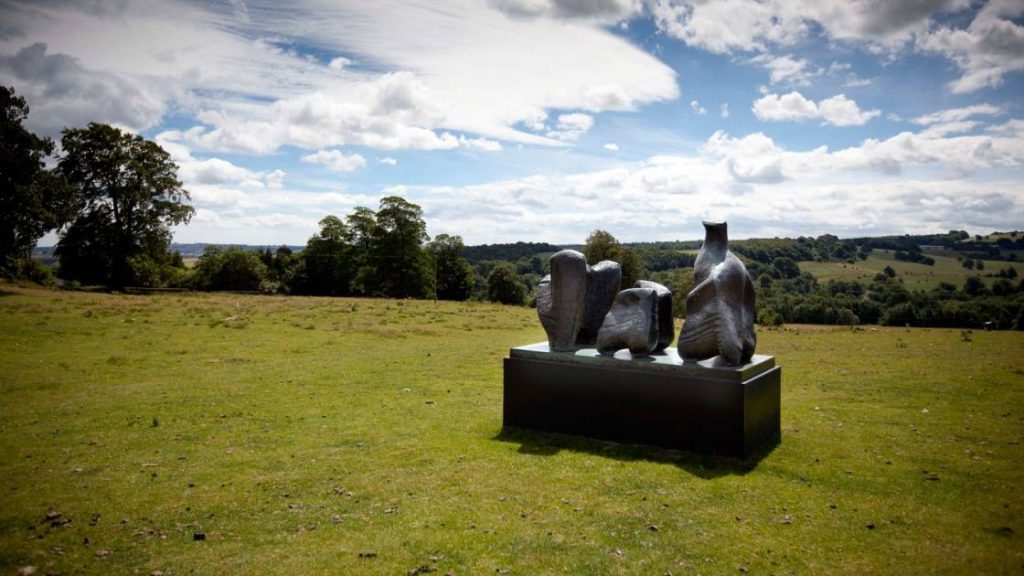 View of Yorkshire Sculpture Park, © The Art Fund 
The Yorkshire Sculpture Park
The Yorkshire Sculpture Park is also a surprising arts space to not be re-opening anytime soon, given its 500 acres of land which would seemingly make social distancing extremely feasible. They have said that at this moment in time, they are unable to immediately overcome the financial barriers to opening. This reminds us of the wider repercussions of the global pandemic still looming for many, while others seem in a hurry to forget. 
The "new normal"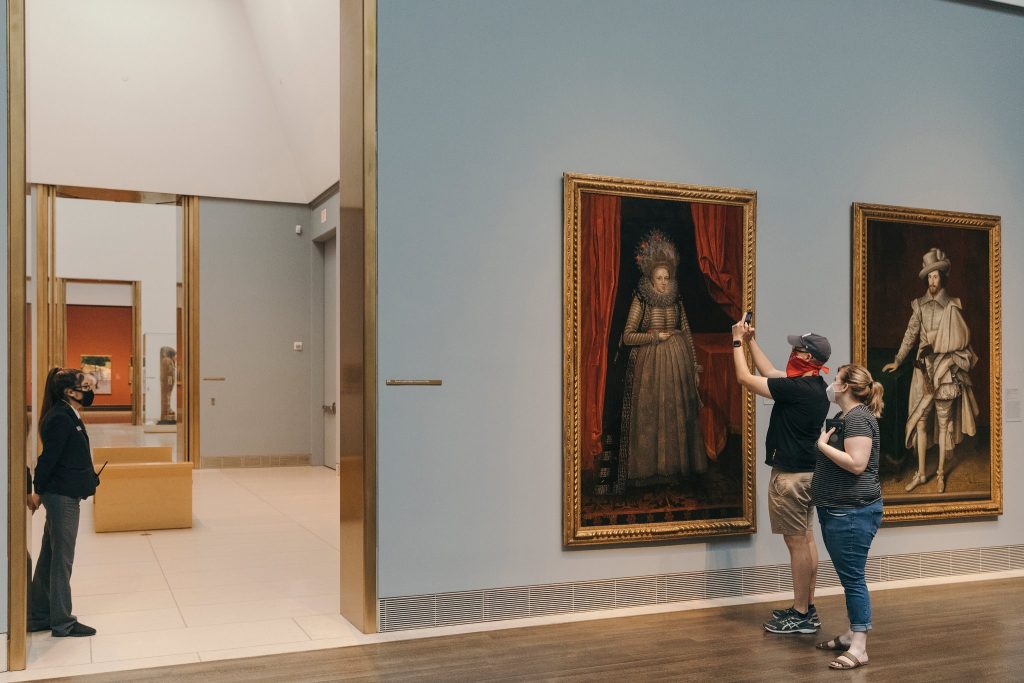 Visitors wearing face masks in the Museum of Fine Arts, Houston, © New York Times
So what can we expect from this new mode of viewing and 'visiting' art? Face masks are required at most, and at least advised for all others. From now on, it is handy to treat masks, gloves and hand sanitiser as 'handbag' essentials in the same way you would your phone, wallet and keys. 
We can certainly expect a reduced capacity in each of these art spaces; either meaning a more private and contemplative gallery going experience, or one that instead feels controlled and time-conscious. How various institutions handle or organise these experiences, while simultaneously keeping themselves afloat financially, is something we will have time to review and compare throughout this summer in the city like none before.