Fondazione Prada 'Paraventi: Folding Screens from the 17th to 21st Centuries' in Milan
'Paraventi: Folding Screens from the 17th to 21st Centuries', curated by Nicholas Cullinan, will be on display at the Fondazione Prada in Milan from 26 October 2023 to 26 February 2024. The extensive exhibition explores the historical and semantic dimensions of folding screens by tracing trajectories of cross-pollination between the East and West.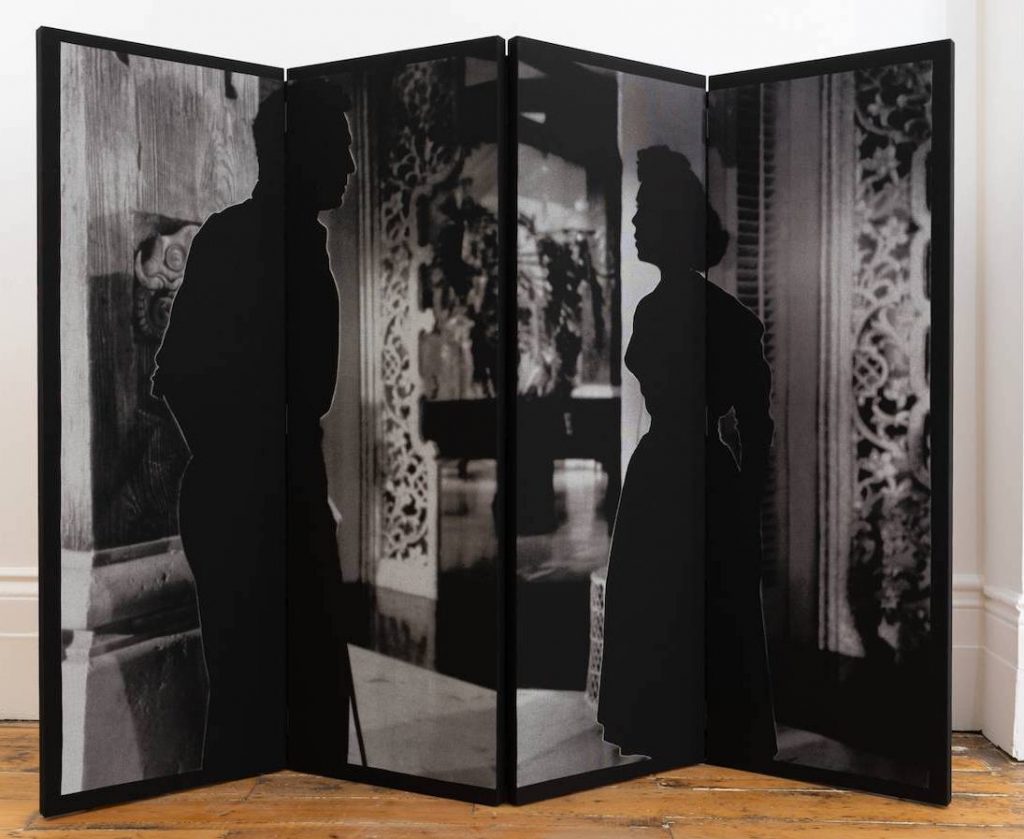 John Stezaker, Screen-Screen, 2023.
The works delve into the processes of hybridization between different art forms and functions, designers and artists, and the genesis of innovative creations. The folding screens evoke the liminality as an object 'on the threshold of two conditions' as — literally and metaphorically — they cross the barriers of different disciplines, cultures, and worlds.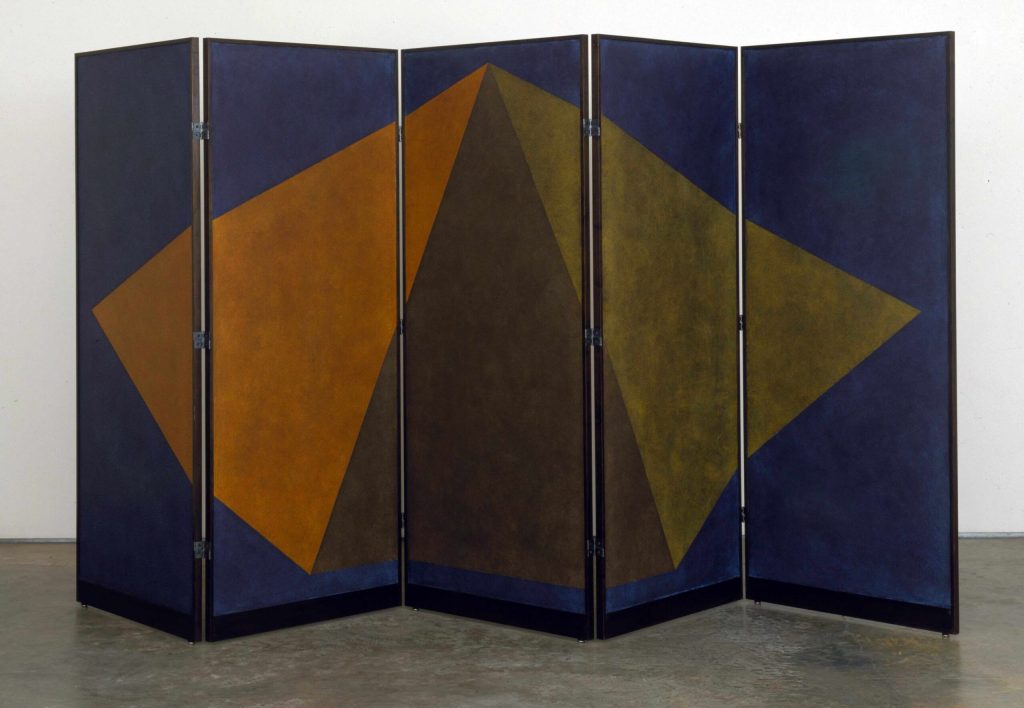 Sol LeWitt, Untitled Screen, 1987.
Amongst the artists featured in the show are John Stezaker, Sol LeWitt, Mona Hatoum, and William Kentridge; they explore and investigate the paradoxical nature surrounding the unfolding history of the paravent. Consequently, the exhibition collapses the rigid distinctions between various artistic disciplines by re-assessing preconceived notions of design and ornamentation in an intercultural examination of the screen's theatrical function, decorative value and utilitarian purpose.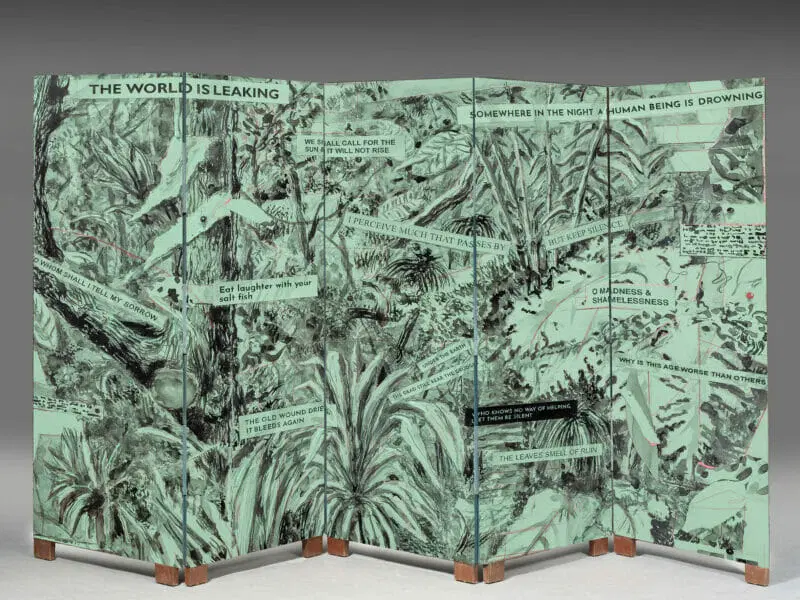 William Kentridge, Untitled, 2023.
The exhibition design created for the Podium building by SANAA, the renowned architectural firm founded by Kazuyo Sejima and Ryue Nishizawa, will assemble more than seventy folding screens, including a number of valuable historical objects and recent works from international museums and private collections, as well as a selection of new artworks commissioned from more than fifteen international artists.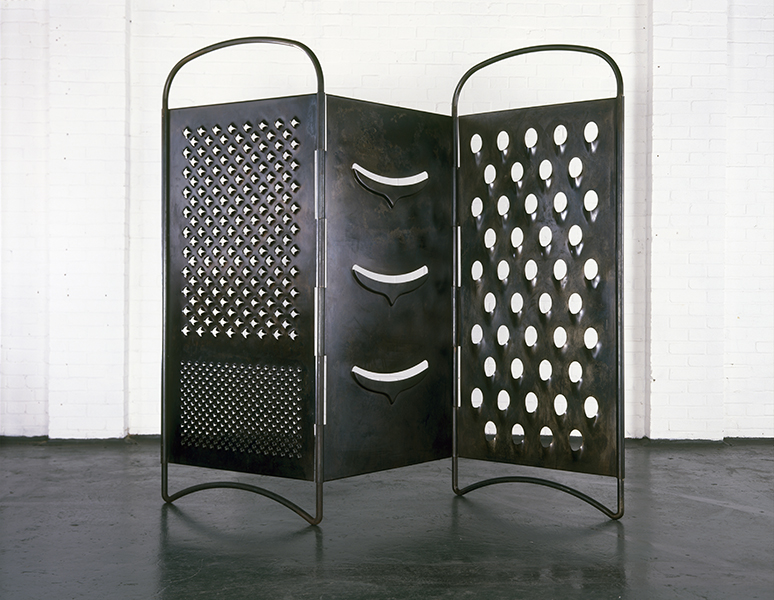 Mona Hatoum, Grater Divide, 2002.
Conceived as emanations with the Milan exhibition, Prada Rong Zhai in Shanghai and Prada Aoyama Tokyo will host two complimentary shows from 2 November 2023. The Shanghai exhibition will include two ancient Chinese folding screens from the 17th and 18th centuries and five newly commissioned works by international artists such as John Stezaker, Tony Cokes, Shuang Li, Wu Tsang, and Cao Fei. These exhibitions will further explore the historical legacy and contemporary interpretations of folding screens in Eastern contexts.
Exhibition Information
Paraventi: Folding Screens from the 17th to 21st Centuries' at Fondazione Prada in Milian is on view from 26 October 2023 to 26 February 2024.
Paraventi:屏 at Prada Rong Zhai in Shanghai is on view from 3 November 2023 to 21 January 2024.
Paraventi: Keiichi Tanaami – パラヴェンティ : 田名網 敬一 at Prada Aoyama is on view 3 November 2023 to 29 January 2024.
For More on the Exhibiting Artists in our Journal