Paul Jenkins 'Absolute Painting' at CIAC Foligno
Abstract expressionist Paul Jenkins (1923 – 2012, USA) is the protagonist of an important retrospective, 'Absolute Painting', held at the Centro Italiano Arte Contemporanea (CIAC) in Foligno, his first museum exhibition in Italy.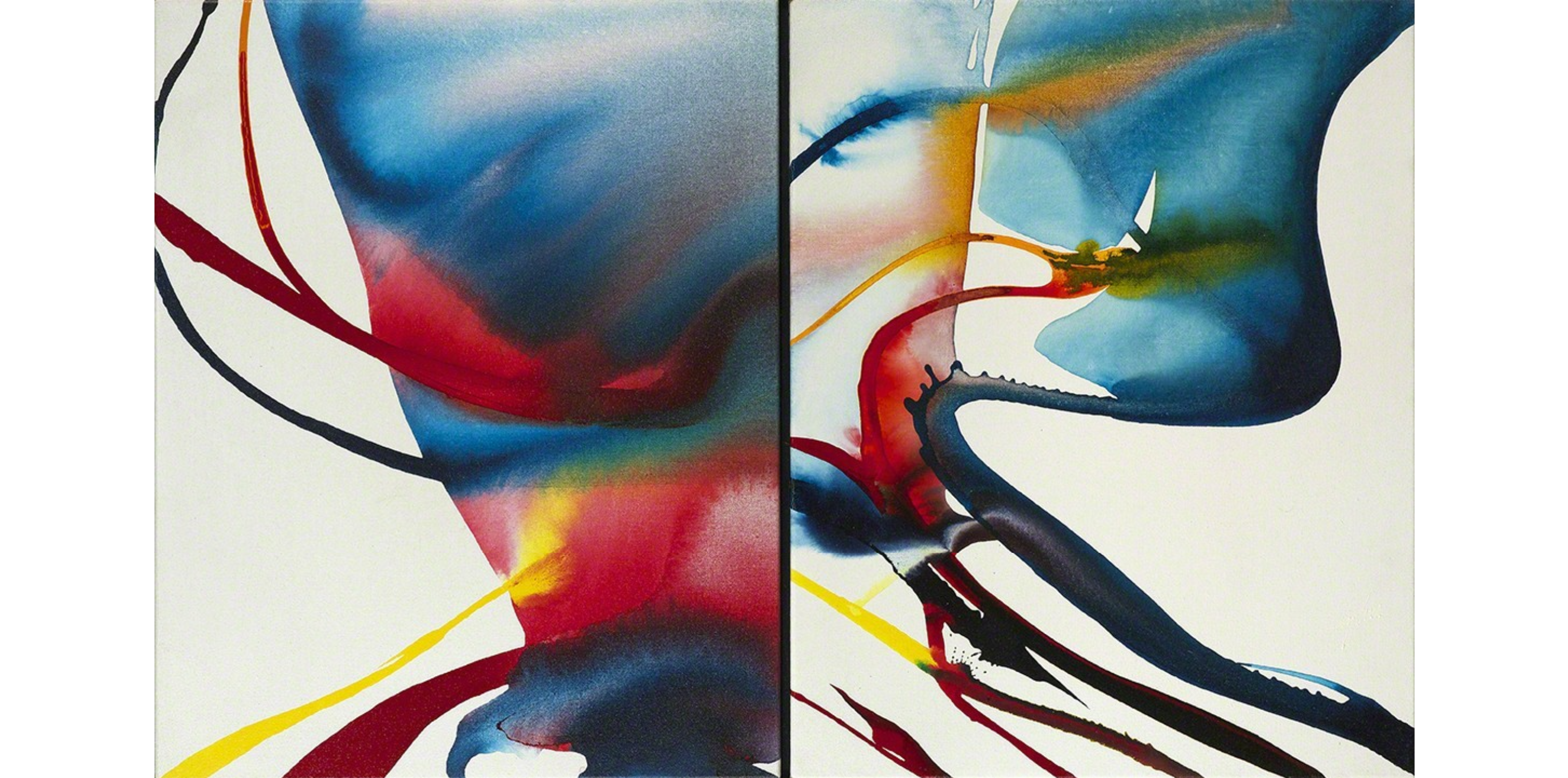 Phenomena Listen Listen (1968)
Organised on the occasion of the artist's centenary and curated by Italo Tomassoni, the exhibition illustrates the evolution of Jenkins' work from the 1950s until the very end of his life in the early 2010s. The emphasis on the paintings created in the decades following his transition from oil to acrylic paint in the 1960s showcases the way in which he explored the new possibilities allowed by the new varnishes.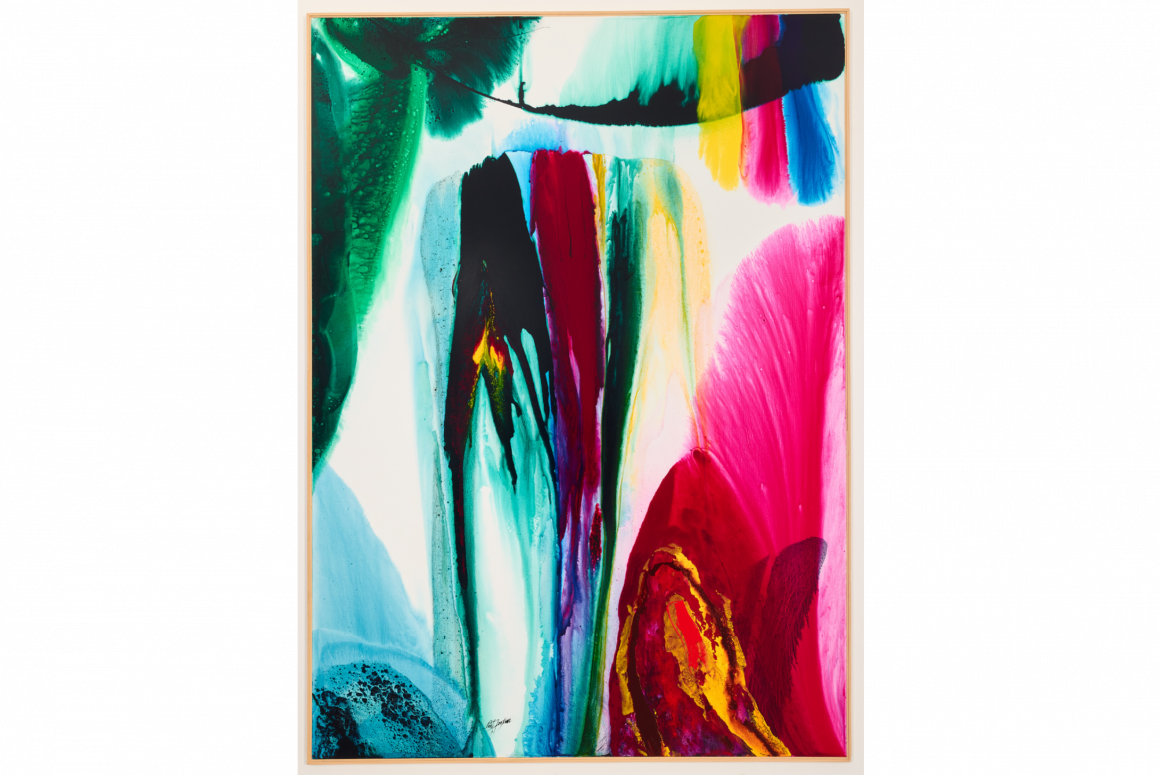 Phenomena Initiation (2007)
Closely associated with Action Painting, Jenkins is a prominent figure of the New York School, where he trained under Yasuo Kuniyoshi and was renowned for the luminous colours in his abstractions. Throughout his life, he travelled extensively in Europe, especially Spain, Italy, and France, which would eventually become his second home. His very first solo exhibition was held in Paris in 1954, marking the beginning of an illustrious career. Currently, Jenkins' works are held in more than a hundred museums and foundations in ten different countries, and his work continues to be widely exhibited in leading galleries worldwide.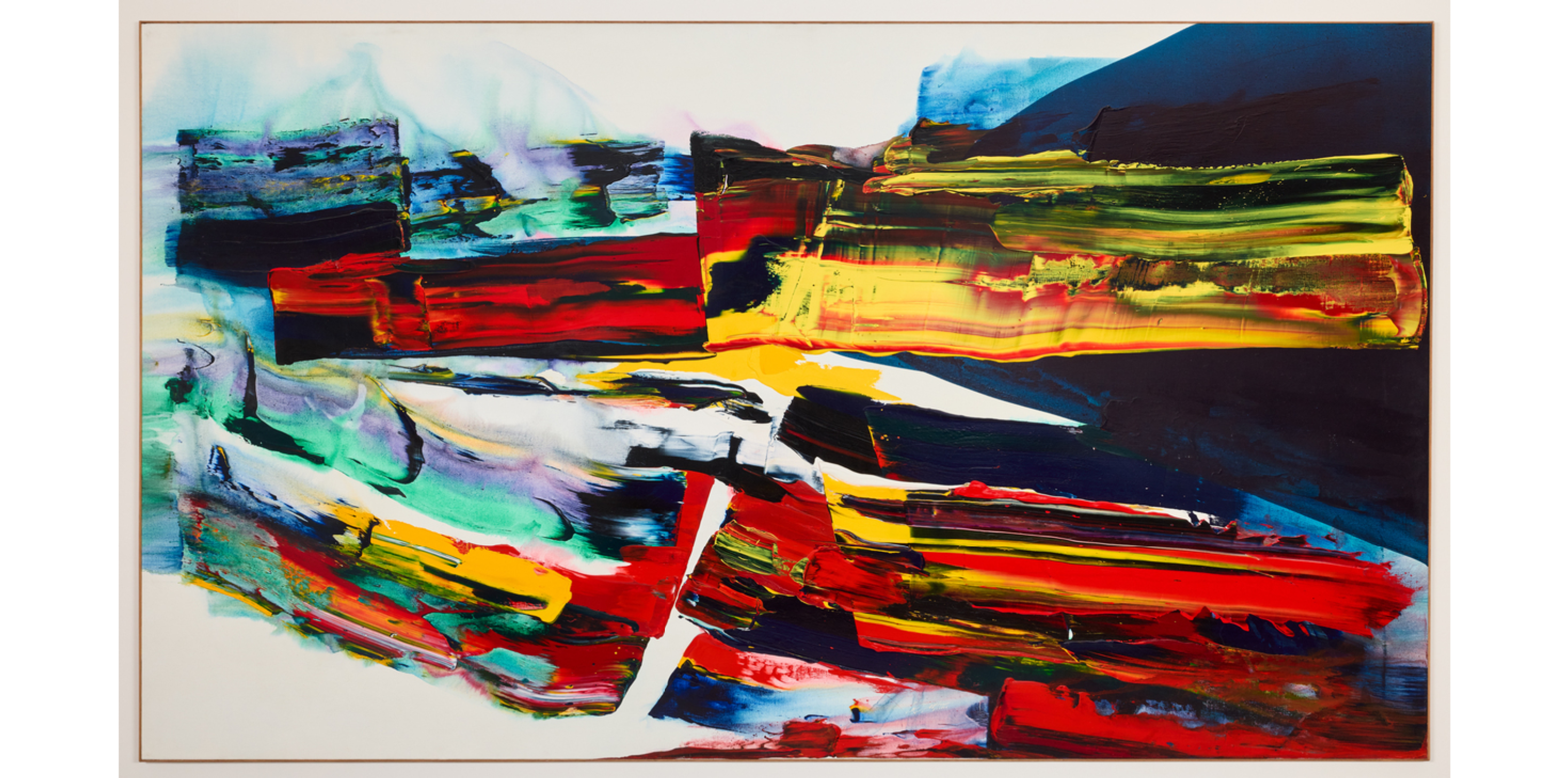 Phenomena Ancestral Striations (1995)
Jenkins dedicated himself to refining his paint manipulation techniques and methodically choreographed his actions as painting rituals to create abstractions that are both fluid in shape and striking in their chromatic contrasts. By the 1960s, Jenkins began to title his painting Phenomena, to highlight the performative and almost transcendental essence of his works. When the artist made his fundamental transition to acrylic, the ivory knife gifted to him in 1958 quickly became an indispensable tool for controlling the flow of paint as he poured it onto his canvases.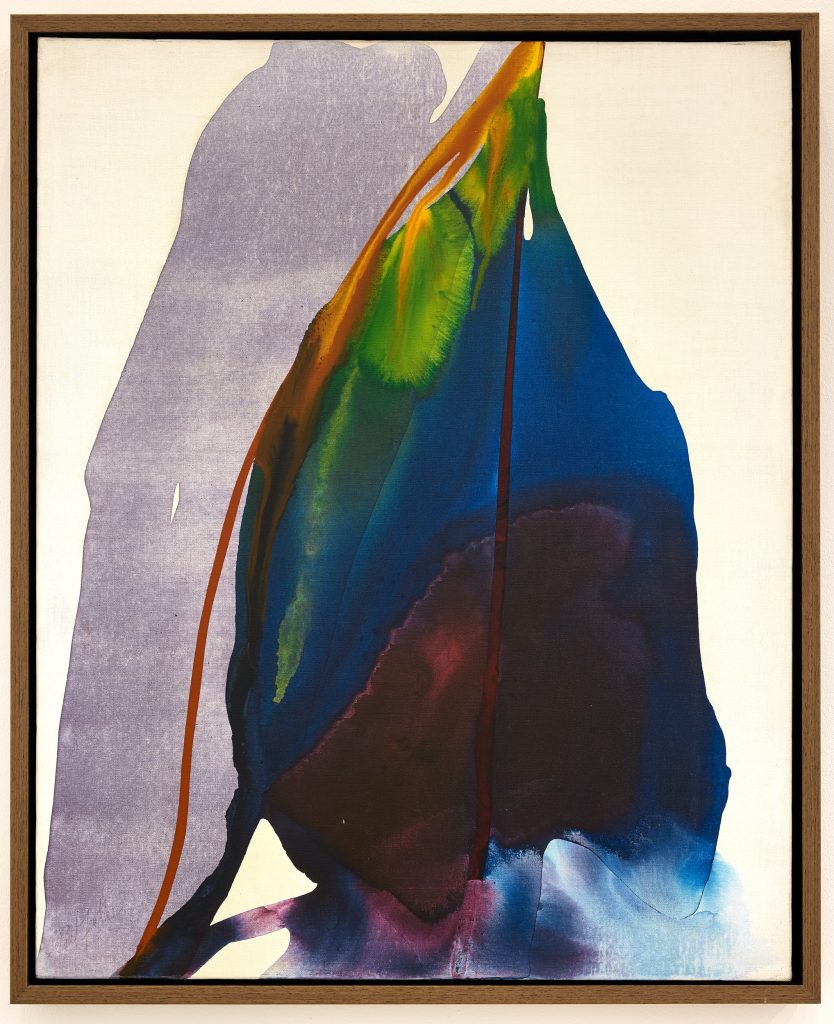 Phenomena Shadow Over Shoulder (1962)
As Italo Tomassoni states in his introductory essay to the exhibition, "Jenkins cultivates art within the thickness of a surface that is mysterious because it is manifest, impenetrable because it is totally revealed. Finally: a depth immersed in the insolence of a beauty illuminated by a light that comes from far away."
The exhibition is accompanied by a catalogue containing essays by Tomassoni and David Anfam, the leading expert on Abstract Expressionism, author of the Mark Rothko catalogue raisonnée, and Senior Curator at the Clyfford Still Museum.
The retrospective is organised in collaboration with the estate of Paul Jenkins and with Ronchini Gallery, London, and will run from 29 October 2023 to 7 January 2024 at CIAC, Italian Contemporary Art Center in via del Campanile 13, Foligno, Umbria.
More information on the Artist and the Exhibition:
More from our Journal