From the Nineties to the Noughties: Paul Jenkins in London
A collection of works produced in the 1990s and early 2000s by the American artist Paul Jenkins are the subject of a significant solo exhibition at the Ronchini Gallery in London. 'Paul Jenkins: Works on Canvas from the Nineties and Noughties' opened on 23 November and highlights the multiformity of acrylic paint as a medium. Jenkins, who lived in New York City as a contemporary of Pollock, Rothko, and Motherwell, is recognised for his method of pouring luminous layers of paint as a foundation for his abstract works. The exhibition comes following a major presentation at the Tampa Museum of Art earlier this year.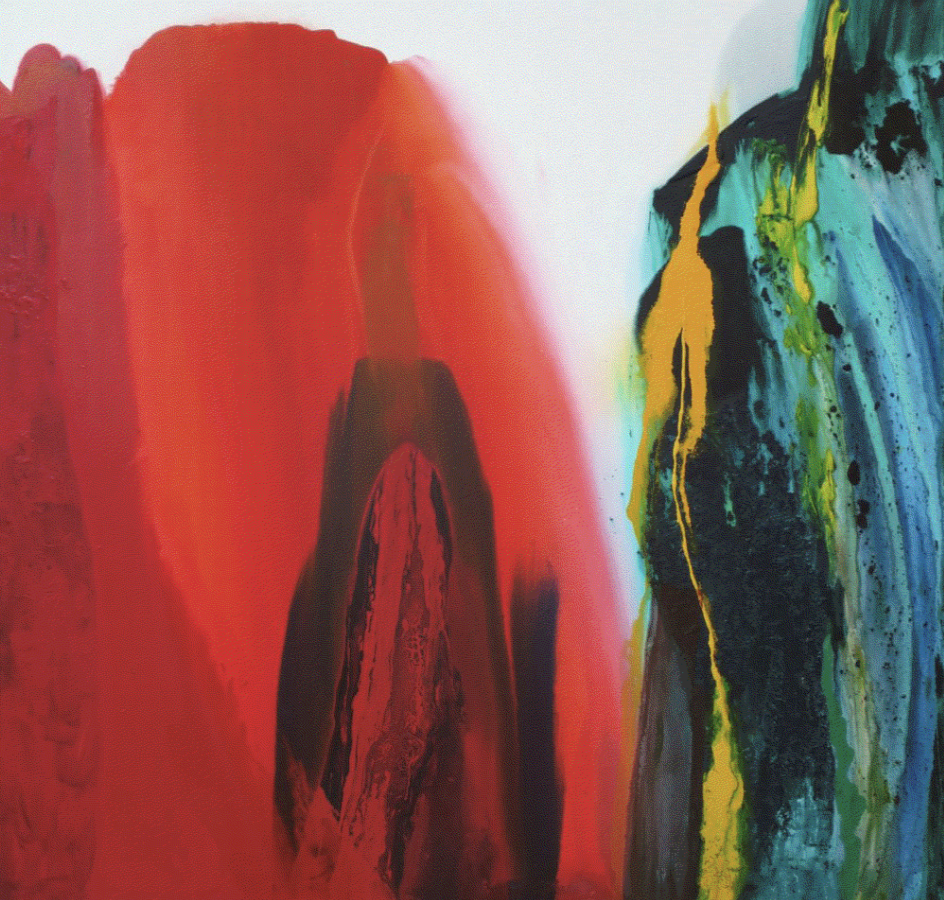 The paintings of Paul Jenkins have come to represent the spirit, vitality, and invention of post-World War II American abstraction. Employing an unorthodox approach to paint application, Jenkins is as much identified with the process of controlled paint-pouring and canvas manipulation as with the gem-like veils of transparent and translucent colour which have characterised his work since the late 1950s. The artist held a lifelong fascination with Eastern religions and philosophy, and the study of the I Ching, along with the writings of Carl Jung, prompted his turn toward introspective reflection and mysticism, which have dominated his artistic aesthetic as well as his personal life.
Paul Jenkins (1923-2012) was born in Kansas City, Missouri and later moved to New York, where he attended the Art Students League and became a student of Yasuo Kuniyoshi and ultimately became associated with the Abstract Expressionists, inspired in part by the "cataclysmic challenge of Pollock and the total metaphysical consumption of Mark Tobey".
Contact us for more information on Paul Jenkins and his work.