Excitement Builds as Asia Pacific Art Scene Re-opens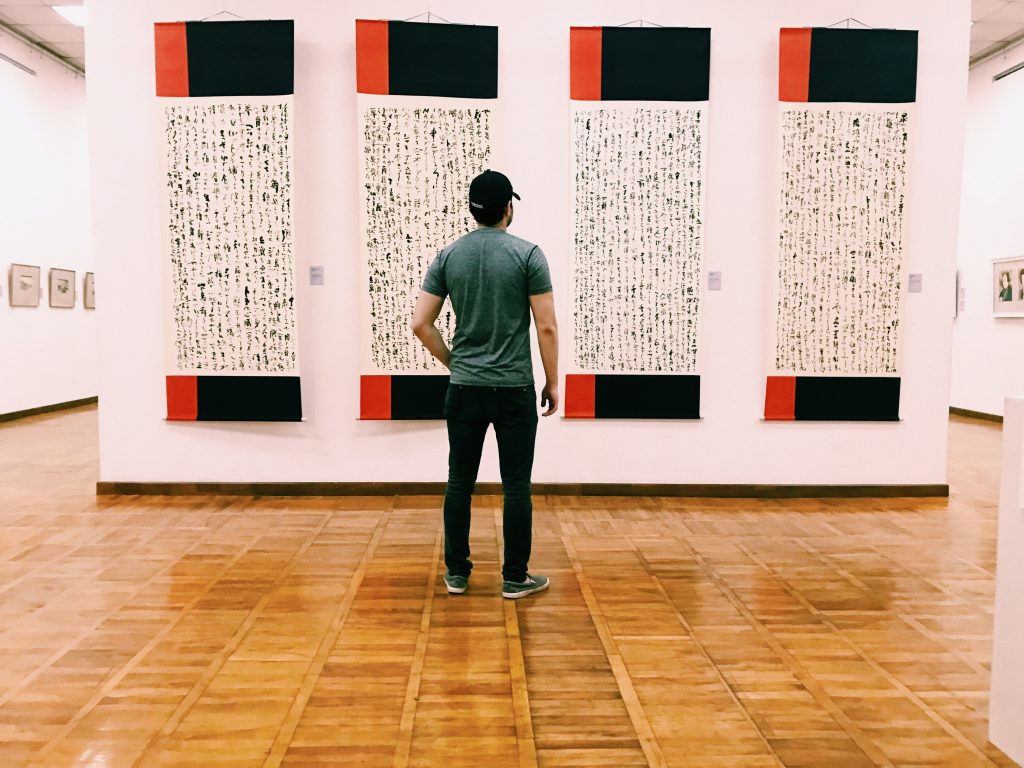 The first quarter of the year witnessed closures of art galleries and museums. Art fairs and auction houses followed suit and postponed their events or migrated to online platforms. However, an ease in restrictions over the last few months has allowed the Asia Pacific region to slowly re-open its doors.

Museums and Art Festivals
The Mori Art Museum in Tokyo has just opened STARS, showcasing six of the most internationally recognized Japanese artists today: Yayoi Kusama, Tatsuo Miyajima, Takashi Murakami, Yoshitomo Nara, Hiroshi Sugimoto, and Lee Ufan. Meanwhile, The Yokohama Triennale has moved its opening date two weeks after its original schedule. New Delhi-based Raqs Media Collective, who heads the festival as its artistic director, said in a statement that "For the first time in human history we, all the billions from all parts of the world, have to undertake — in awareness of each other — the re-making of forms of life. It has brought to the foreground the necessity of re-apprehending the world."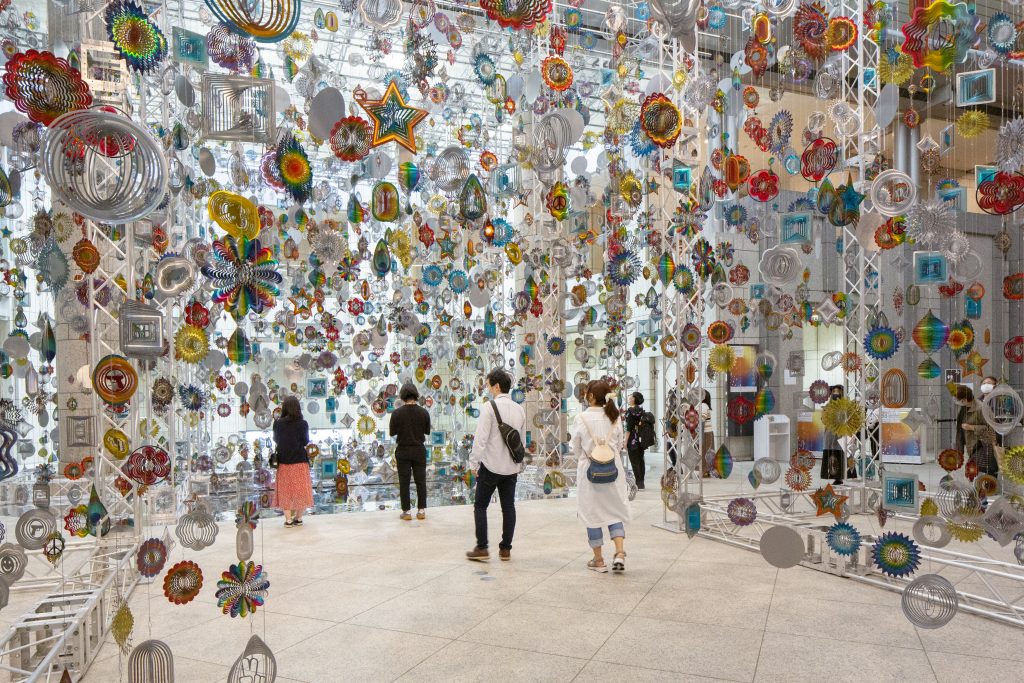 Similarly, the Taipei Fine Arts Museum (TFAM) announced that the 12th Taipei Biennial would aim to go ahead in November. Thirty-nine artists from eighteen countries are expected to participate. Last month, TFAM had concluded an exhibition that featured 'one-minute sculptures' of the Austrian artist Erwin Wurm. At the moment, the museum is showing a collection of 170 original photographs that the late French photographer Henri Cartier-Bresson took when he documented the latter part of the Chinese Civil War period.
At the southern part of Taiwan, the works of Shozo Shimamoto are on view at the ALIEN Art Center in Kaohsiung. The exhibition attempts to piece together multiple parts of an enormous canvas used for one of the artist's Bottle Crash performances. A large selection of paintings is included in the presentation along with a film, which features Shimamoto working on photograms. Titled "Across The Borderlands of Art", the presentation continues until November.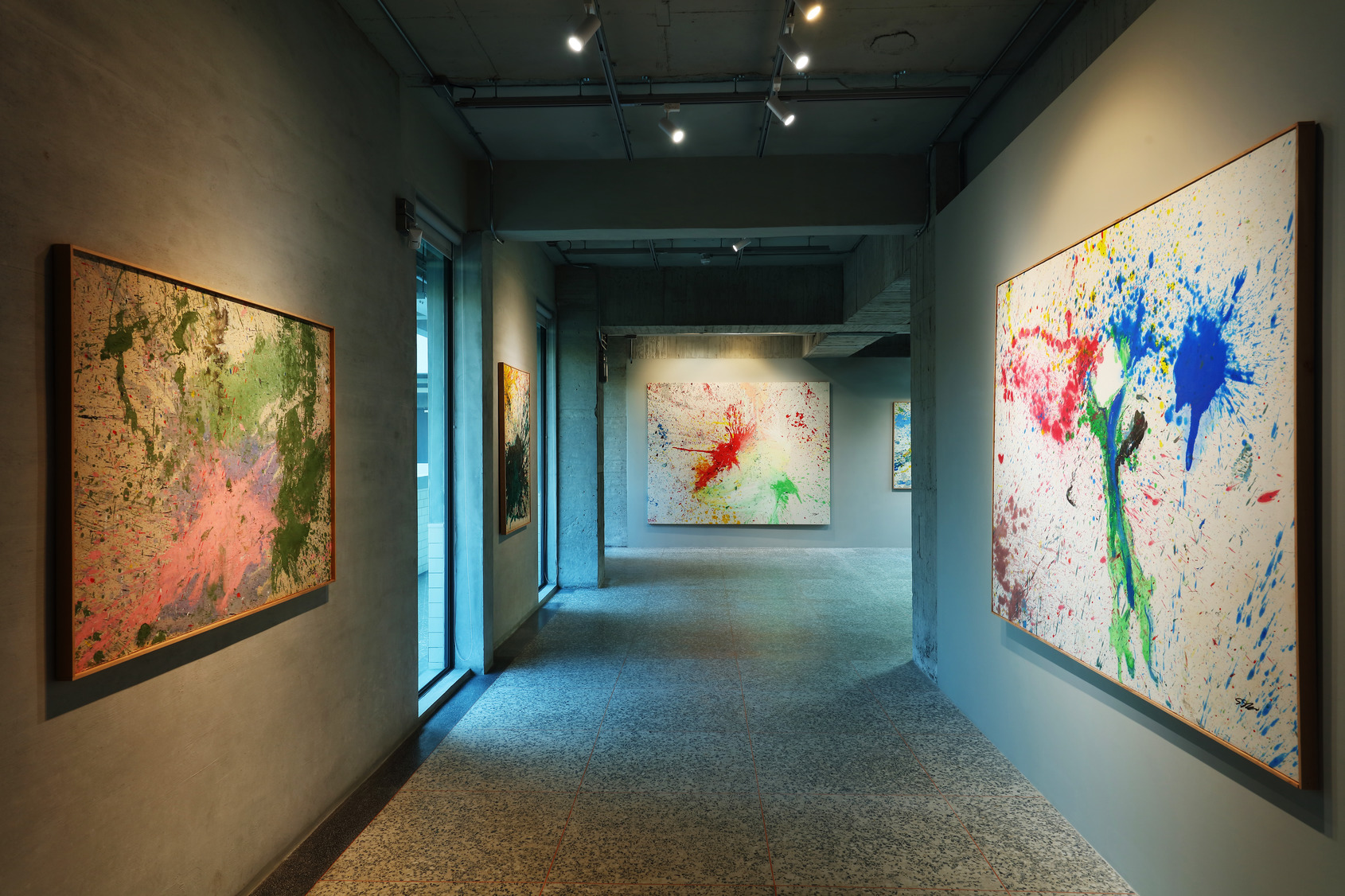 Commercial Galleries and Independent Spaces
Activities of commercial galleries have also started to increase. Two exhibitions have already opened at the Tina Keng Gallery in Taipei since June. Its most recent one includes a collection of fifty-five artworks made by J.C. Kuo. They offer a glimpse of the artist's investigation on Taiwanese folk traditions and crafts conducted during his five-year research in the 1970s.
The art economy seems to be back on track in other places where the virus appears to have been contained. In April, the Lehmann Maupin location in Seoul resumed operations with Billy Childish's Wolves, Sunsets and The Self.  The New York Times reported that a crowd of fifty had filled the gallery's two-story, 3,200-square-foot space during the opening night, with many of them wearing face masks. In September, Lehmann Maupin will present Souls, which promises immersive video installations of the Los Angeles-based artist Jennifer Steinkamp, a pioneer in the 3D animation field. Outside of Seoul, the works of Korean artist Gimhongsok are highlighted in a solo presentation titled Short People, at the Kukje Gallery in Busan.
In New Zealand, virus-related restrictions were lifted in June following the government's successful response. However, Prime Minister Jacinda Arden re-imposed a lockdown on August 11 after four new cases had been confirmed. Art spaces, like the Starkwhite gallery in Auckland, had announced a temporary closure on August 12. Still, its management hopes to welcome the public on September 1 for the opening of Slippery Painting — a group exhibition of four US-based artists: Whitney Bedford, Petra Cortright, Kirsten Everberg, and Judy Ledgerwood.
Likewise in Southeast Asia, Galerie Quynh in Ho Chi Minh City opened Towards Realist Socialization, a solo exhibition of Vietnamese artist Ngo Dinh Bao Chau. The works are from his years of research for a project that examined symbols and imagery in public and private spaces. On the other hand, the artist-run space The MoT+++, is hosting the works of twenty artists as they explore past and future collaborations in the exhibition password 0~1. Located at HCMC's affluent District 2, the event marks the launch of a new studio founded by Taiwanese artist Wu Chi-Tsung and MoT+++'s Cam Xanh.  Vietnam's timely response to contain the virus had kept the number of infections at less than a thousand while the government continues to monitor new cases from local transmissions.
Auction Houses
Since the cancellation of significant art events beginning with Art Basel in Hong Kong, auction houses made changes to their calendars. Sotheby's Spring Auction Series moved some of its scheduled events to transpire in July. They had reported a successful turnout, including many record-breaking results in its Modern Art evening auction. A painting by the French-Chinese artist, Sanyu, titled, Quatre nus, had a final bid of about £23 million and is now the second-highest auction price of the late artist. At Christie's Hong Kong, new price benchmarks were reported in their July auctions. Another monumental piece by Sanyu, White Chrysanthemum in a Blue and White Jardiniere, was sold for HKD 191,620,000 or the equivalent of about £18.68 million. Phillips Hong Kong reports an HKD 272 million sales (or about £26 million) at their 20th Century & Contemporary Art & Design auction in July. Two of Zao Wou-Ki's paintings from the artist's Hurricane Period fetched a total of HKD 100 million (£9.7 million).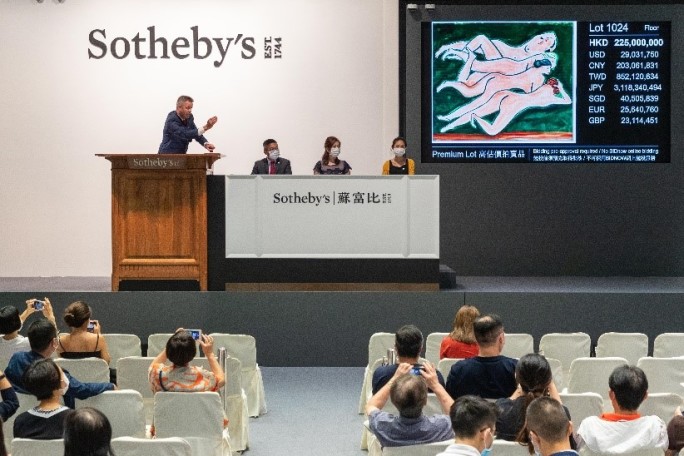 Ultimately, the disruption brought by the pandemic to the art world and its market has not deterred stakeholders from calibrating new strategies and returning to business as usual. As we live in these uncertain times, the Asia Pacific art scene is working to unlatch its doors and receive us all once again entirely.