Five Artists to Watch in 2021
Last week's Contemporary Art Evening and Day Sales at Christie's and Sotheby's New York saw strong demand from buyers; not only for works by established figures such as Jean-Michel Basquiat, Banksy and Rashid Johnson, but also for a generous number of emerging young artists.
Here are five names to look out for. Their results were particularly successful, with several reaching personal records in sales and others having works sell across both major auction houses at prices well-exceeding their high estimates.
Salman Toor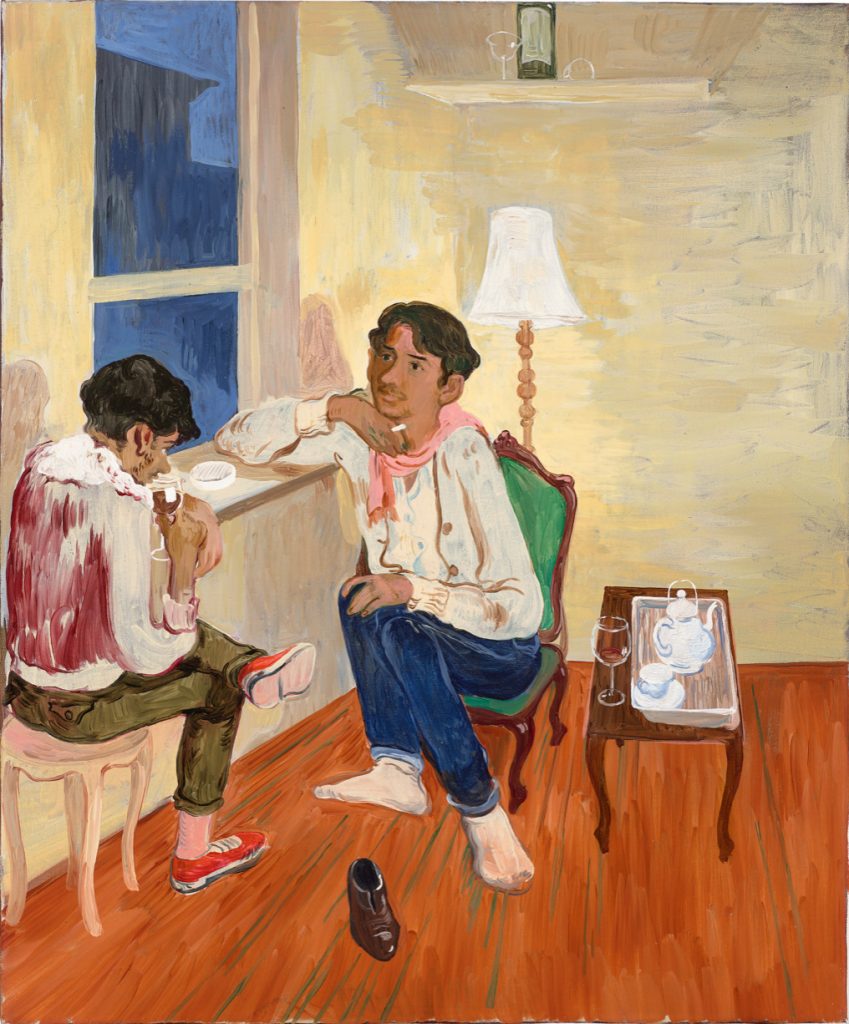 Born in Lahore, Pakistan, 1983, Toor lives and works in New York. His work was the subject of a solo exhibition, How Will I Know, at the Whitney Museum of American Art last year. Through a combination of precise technique and a rough, sketch-like style, his small-scale figurative works offer an intimate and warmly lit window into the lives of young LGBTQ individuals based in New York. His interior scenes capture a charmingly nostalgic sense of friendship, closeness and social contact; things we have come to value more than ever over the last year. Recurring colours and art historical references heighten the emotional impact of his paintings, which display a variety of narratives drawn from the artist's own experiences. Bodies against bodies, dancing, drinking, playing; his work captures the charming atmosphere of figures freed from impositions placed on them by society today.

The three works sold last week show moments of apprehension, as muted tones highlight unspoken tensions, reflecting upon the vulnerability of individuals within the context of queer, diasporic identity. At Christie's, Best Friends, 2019 (pictured above), sold for 475,000 USD, with an estimate of 100,000-150,000 USD, and The Toast, 2015, sold for 412,500 USD, with an estimate of 80,000-120,000 USD. Meanwhile, at Sotheby's, The Arrival, 2019, sold for 867,000 USD, with an estimate of 60,000-80,000 USD.
Dana Schutz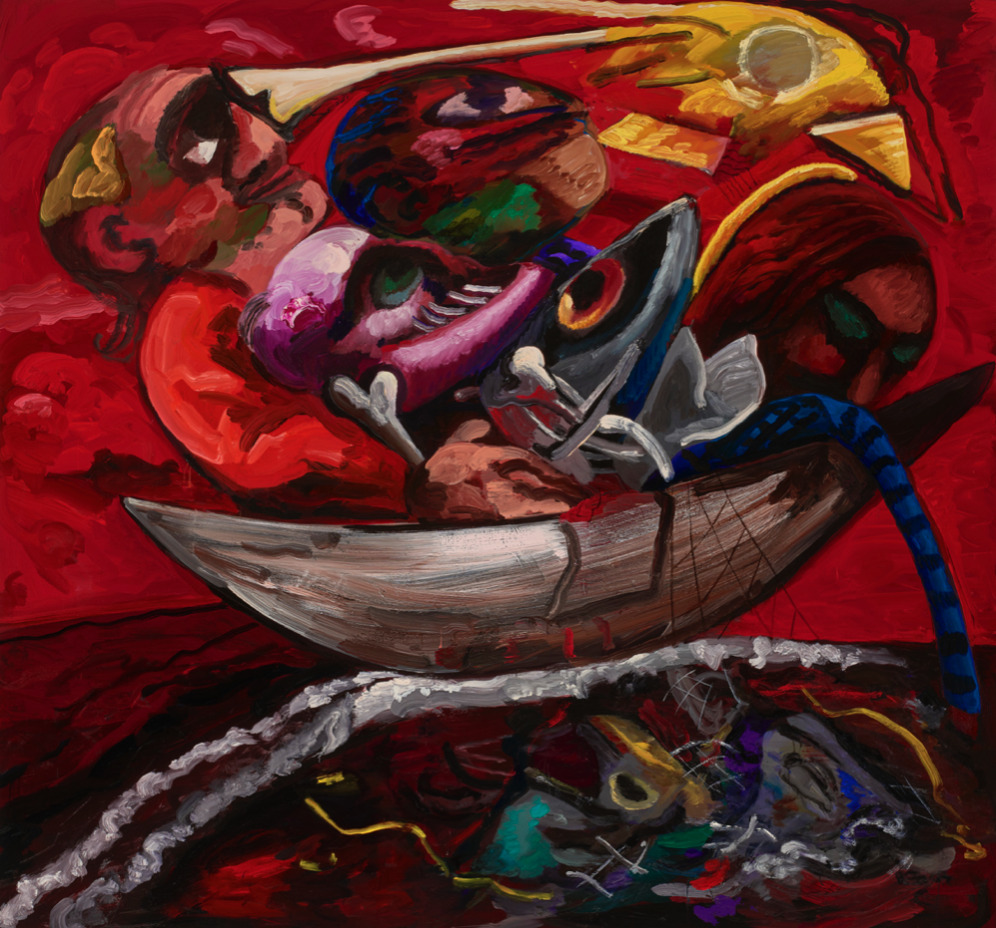 Born in Michigan, in 1976, American artist Dana Schutz lives and works in New York. She is best known for her dramatic gestural and figurative paintings that convey specific situations, emotions and psychological states, revealing the complications and ambiguities of contemporary life. Schutz's work is included in prominent public collections, such as the Solomon R. Guggenheim Museum, Los Angeles County Museum of Art, The Metropolitan Museum of Art, The Museum of Modern Art and Whitney Museum of American Art.

The Fishermen is a bold example of her most recent work, and demonstrates her continual incorporation of traditional motifs through a surrealist style. According to the lot essay, the strong, vibrant composition is said to represent the pressures of an individual living within a global pandemic, while simultaneously paying tribute to certain Romantic and modern masters, namely Théodore Geéricault and Philip Guston. The work, which sold at Christie's for 2,970,000 USD, with an estimate of 400,000-600,000 USD, was donated by the artist in support of the conservation of 2.5 million acres of land in partnership with Art to Acres, an artist-run non-profit. Another work, completed in 2013, sold at Sotheby's for 1,714,000 USD.
Amoako Boafo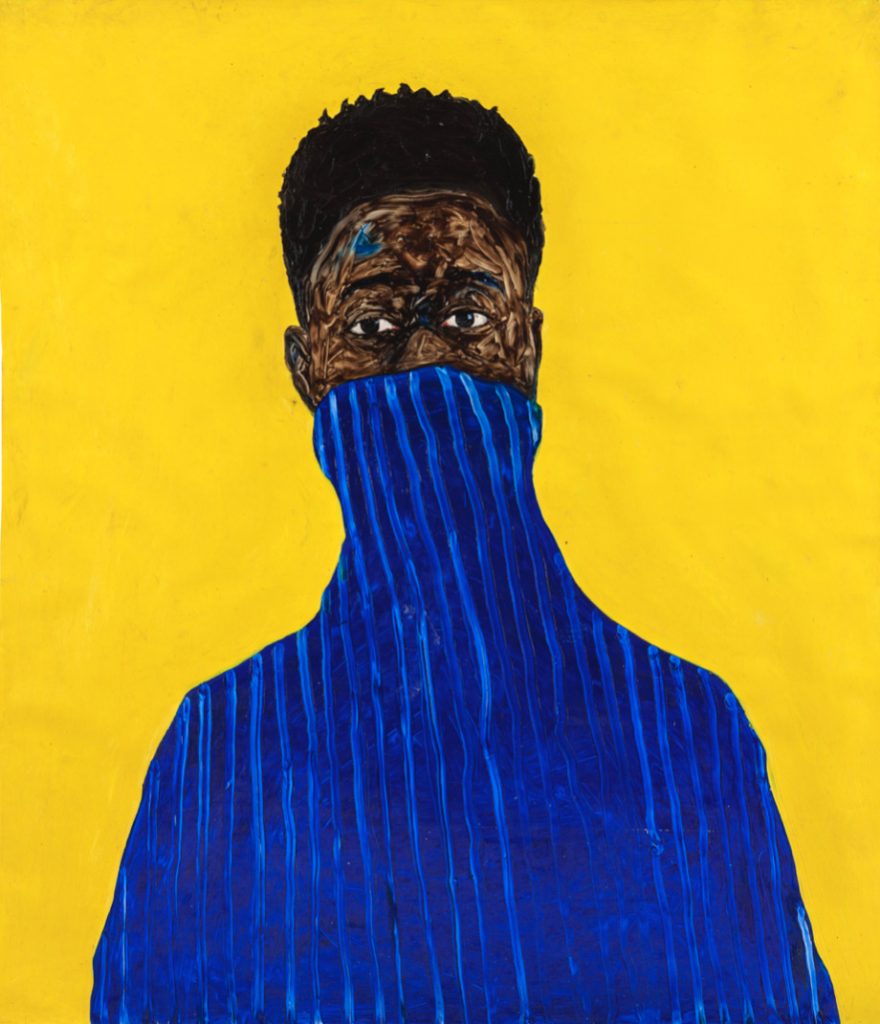 Born in Ghana, 1984, Amoako Boafo, now based in Vienna, has become a highly regarded young public figure in African Diaspora art over recent years; primarily through his original approach to the reshaping of Black forms and their dispositions within a larger global context. Boafo is widely collected by private and public collectors, most recently by the Los Angeles County Museum of Art, Solomon R. Guggenheim Museum and The Albertina Museum, Vienna.

As in Blue Pullover, his portraits are captivating in their striking simplicity, where thick, gestural brushstrokes and primary colours soften the bodily contours almost to the point of abstraction. Here, the serene, sincere eyes of the isolated figure meet the viewer's gaze at the focal point of the canvas. This work sold at Christie's for 625,000 USD, with an estimate of 200,000-300,000 USD. Two other artists whose figurative works sold for much higher than their estimates included Jordan Casteel and Lynett Yiadom-Boakye; both of whom are celebrated for painting intimate portraits of people from all ethnicities and socioeconomic classes.
Matthew Wong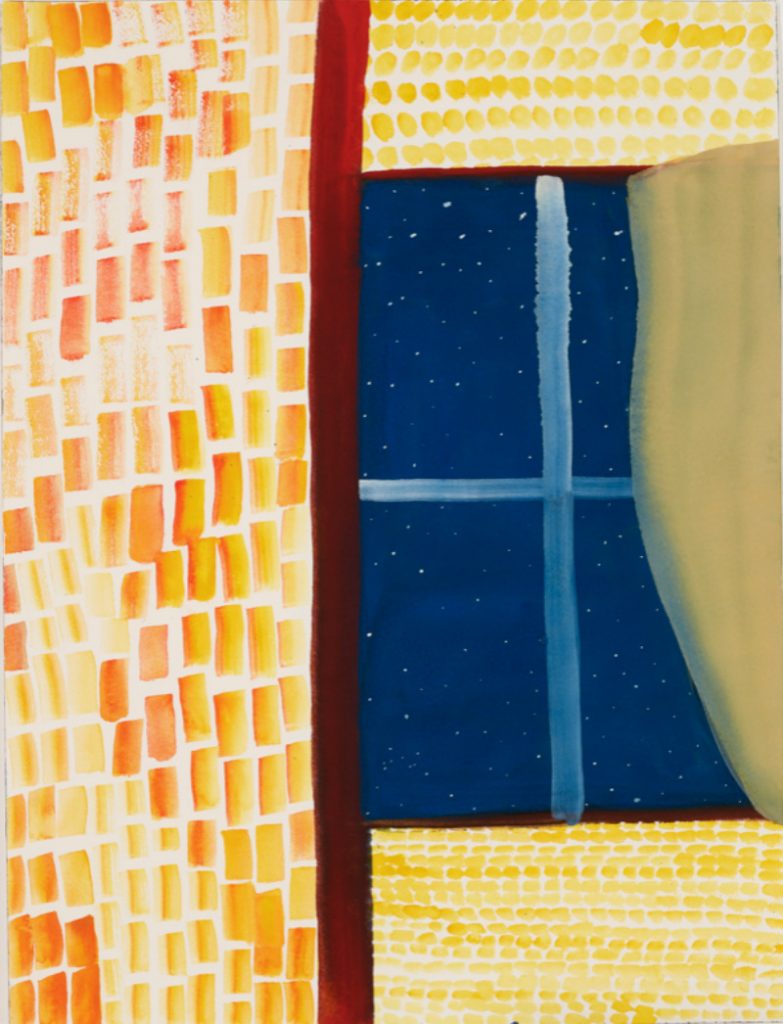 Born in Toronto, Canada, in 1984, Matthew Wong was a self-taught artist who received critical acclaim for his work before his death in 2019 at the age of 35. Wong's artistic path began in 2009 with experiments in photography, only starting to paint his coloured abstract landscapes in 2014. The scarcity of his works have attracted much interest in the auction market. In 2020, a small watercolor on paper simply called Untitled was sold for four times its original estimated price after attracting a number of bids. His first large painting available in an auction, The Realm of Appearances, was sold in July 2020 for 1,820,000 USD, twenty times its original estimate of 60,000-80,000 USD. In December 2020, a painting called River at Dusk was sold for 4,860,000 USD, four times above its original estimate.

Last week, Interior with View of Night Sky sold at Christie's for 212,500 USD, estimated between 70,000-100,000 USD, and two of his late works, In Dreams and Mermaid, sold for 189,000 USD and 277,200 USD respectively, equally as far above their estimates. His work is included in public collections such as the Metropolitan Museum of Art, the Museum of Modern Art, New York, the Aishti Foundation and the Estée Lauder Collection.
Claire Tabouret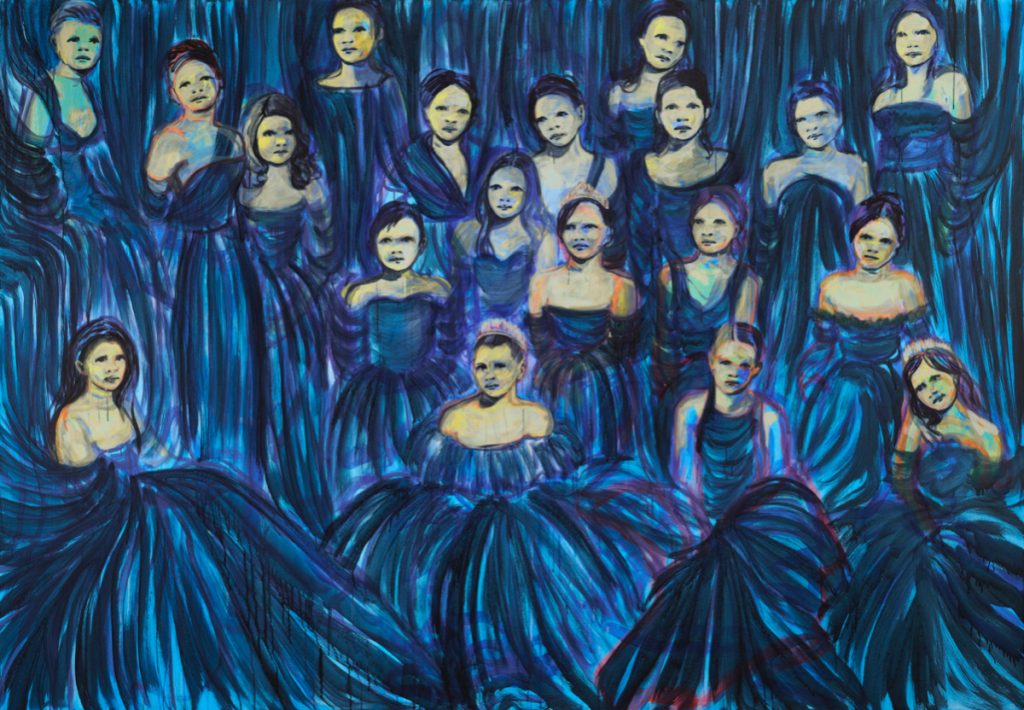 Born in Pertuis, France, in 1981, now based in Los Angeles, Tabouret works primarily with figurative subjects, employing intense brushstrokes across a broad colour palette in the realisation of multiple identities. Her 2020 solo exhibitions included 'Mirrors and Reflections', Jordan Schnizter Museum of Art, Eugene, USA 'La Ronde', Musée des Beaux-Arts, Rouen, France, 'Siblings', Galerie Perrotin, Seoul, South Korea, and 'The Pull of the Sun', Night Gallery, Los Angeles, USA.
Tabouret broke her auction record in the Christie's Day Sale last week with Les débutantes selling for 870,000 USD, and estimated sales at 200,000 to 300,000 USD. The large-scale painting is loosely inspired by the Bal des débutantes, an annual social event held in Paris where young heirs of the French aristocracy and the international jet set make their entry into the world. A smaller work, Makeup (Froufrou), sold for 187,500 USD, estimated at only 30,000-50,000 USD.
The outstanding success of last week's auctions have caused quite a stir throughout the art world; providing insight into the new trends and rising stars of contemporary art while placing us in good stead for the upcoming auctions in London and Hong Kong.