Hermann Nitsch and the Wagnerian Opera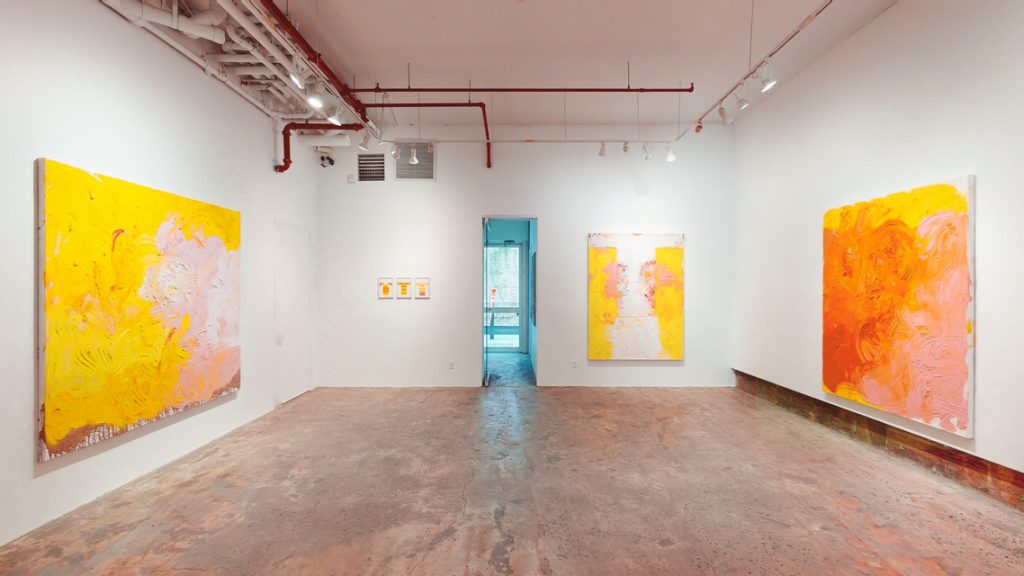 A solo exhibition of Hermann Nitsch is currently on view at the SLAG & RX Galleries in New York. Curated by Denise Wendel-Poray, the exhibition draws its title, "Bayreuth Stories", directly from the artist's deep connection with the Wagnerian opera. Richard Wagner's "The Ring of the Nibelung" influenced Nitsch in introducing the Orgien Mysterien Theater (Orgies Mysteries Theater) in an attempt to explore the concept of "Gesamtkunstwerk", or the total work of art embodied in a mystical and multi-sensory experience.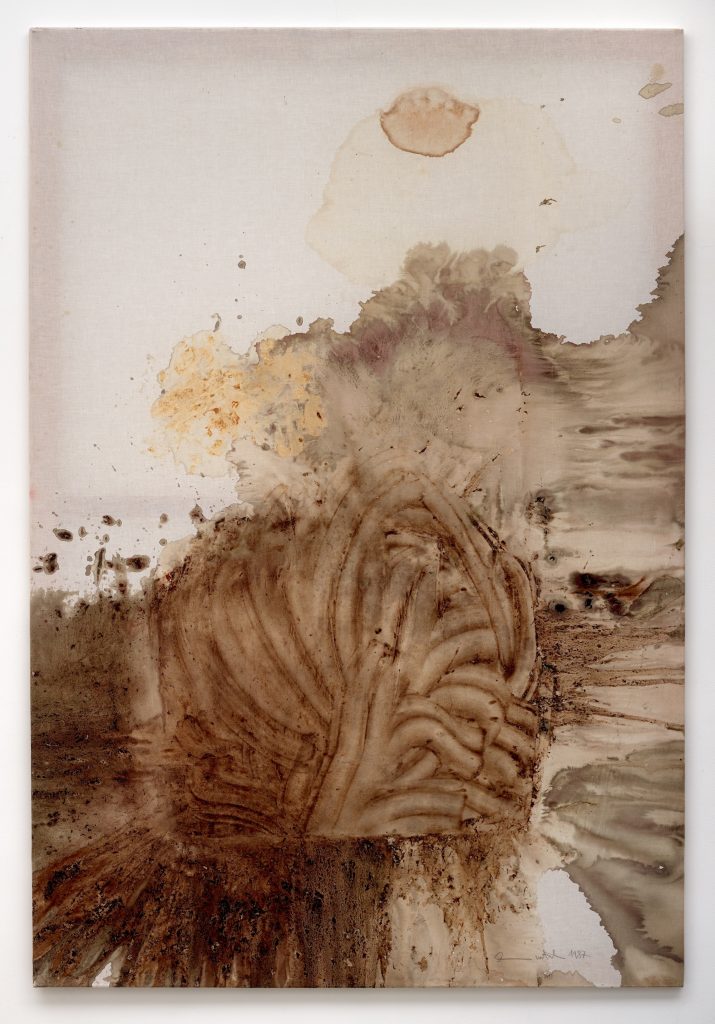 "Bayreuth Stories" begins with Nitsch's Relic painting from 1987, then moves through time to more recent colourful flower field works and a rare set of sketches made for the 2007 production of Robert Schumann's "Szenen aus Goethes Faust" (Scenes from Goethe's Faust). These later paintings point to the intersection of painting and performance, core to Nitsch's artistic identity. Displayed in front of the gallery is Untitled (2014), a canvas which, apart from the prominent bold red pigment, carries with it markings that appear like abstract human figures falling off a red wall. Circular movements in the painting form an imagined mise en scène where one may find a deceiving tableau.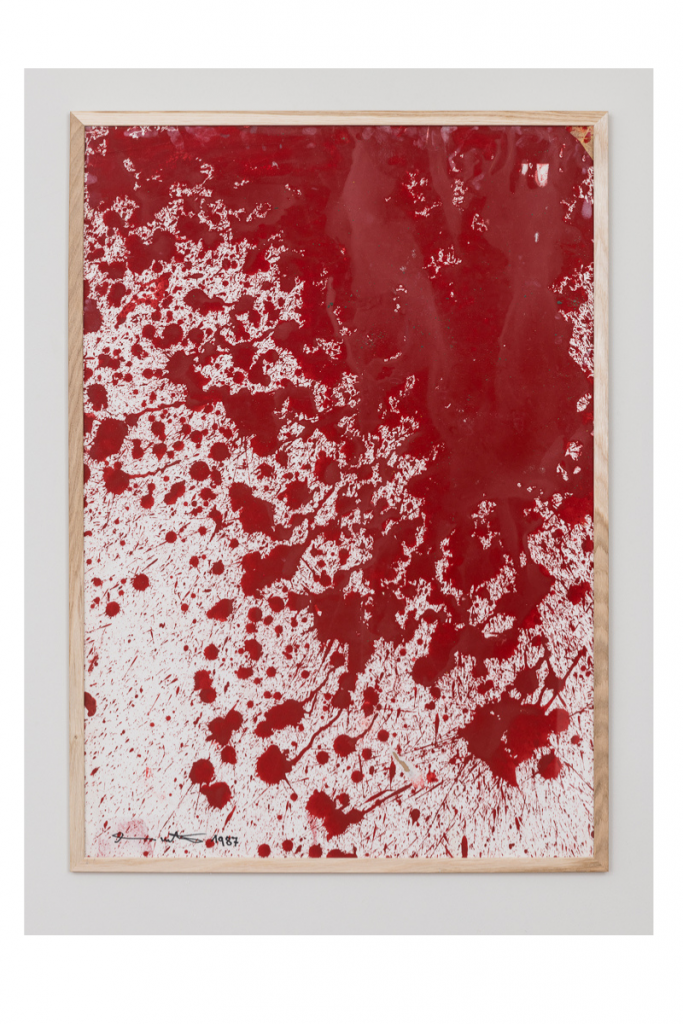 The second section of the exhibition is solely dedicated to paintings made in 2019, highlighting Nitsch's use of yellow and other liturgical colours. The images exude an undisturbed tranquillity, even with the visible texture produced from the heavy movements applied onto the canvas.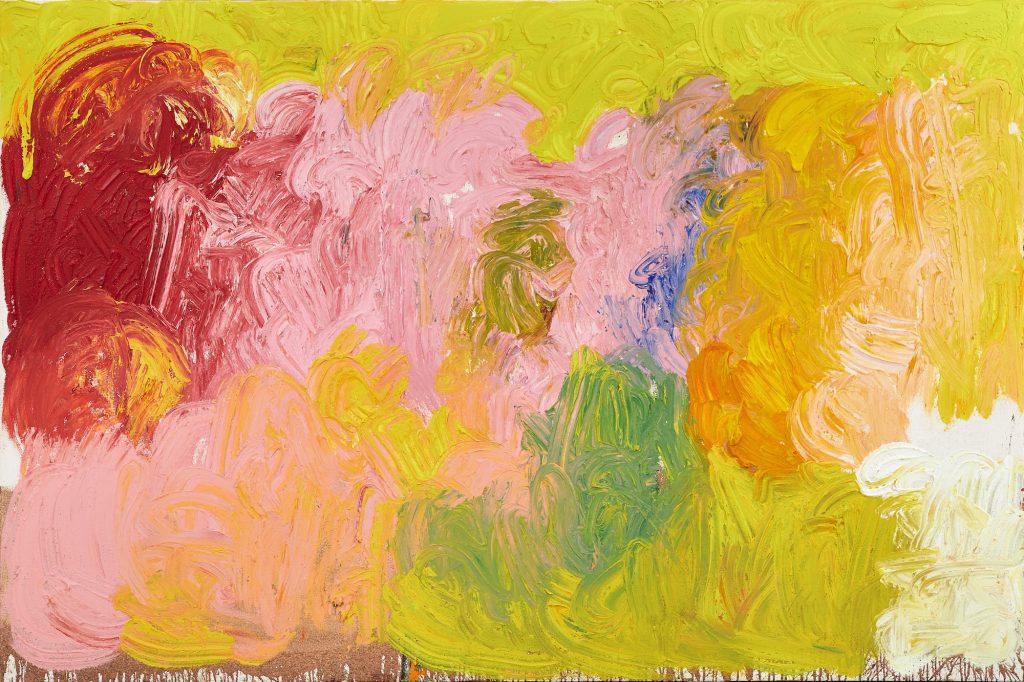 In his review of the exhibition for the Brooklyn Rail, art critic Alfred Mac Adam ties together the dialectical relationship between Nitsch's early blood-soaked works, and the later lyrical images painted with a much brighter palette of yellow, mauve, and orange. He writes: To create his art, Nitsch had to sacrifice some part of his communal self and the relationship between that identity and the world beyond the canvas. Both of these are necessarily relinquished in order to complete his metamorphosis into a painter. But it is made equally clear by the astonishing body of work that makes up this show that the 83-year-old artist has left nothing behind.
Hermann Nitsch: Bayreuth Stories continues through June 5 at the SLAG & RX Galleries in Chelsea. The exhibition is a prelude to two significant events featuring the artist: Nitsch's "Malaktion" with Wagner's Valkyrie on July 29, August 3, and August 19 at the Bayreuth Festival; and the "6-Day-Play" performance at Nitsch's Prinzendorf residence in Austria.