Art Basel HK Post-Script: The Best Recent Exhibitions in Asia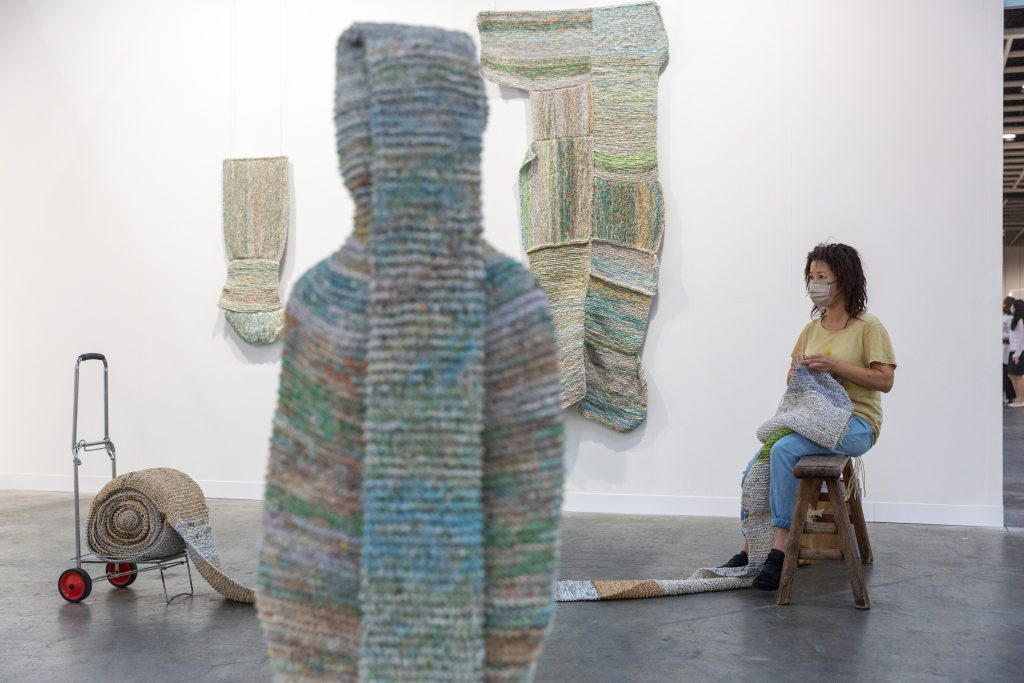 After last year's hiatus due to the pandemic, Art Basel in Hong Kong re-opened last week with a hybrid format that inaugurated on-site and digital participation. With over a hundred galleries from more than twenty countries, the fair surveyed one of the most active and flourishing regions in the art world. As the excitement builds up and re-opening continues, we took a look at some of the most rousing recent and ongoing exhibitions in Asia's thriving art museums and galleries.
Cao Fei at the UCCA Center for Contemporary Art Beijing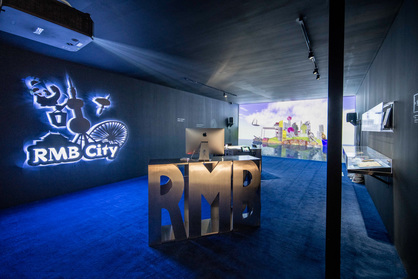 A comprehensive career retrospective marking the artist's first institutional show in China, Cao Fei's Staging the Era includes an expansive selection of works: from her early years as a student at Guangzhou Academy of Fine Arts to her explorations of urban narratives through cosplayers, factory workers, and virtual reality avatars. Part of the exhibition is Cao Fei's RMB City from 2017, where she created a virtual island reminiscent of China's modern landscape. The installation examines the adversaries of real-estate growth in fast-developing cities. 
Candice Lin at Guangdong's Times Museum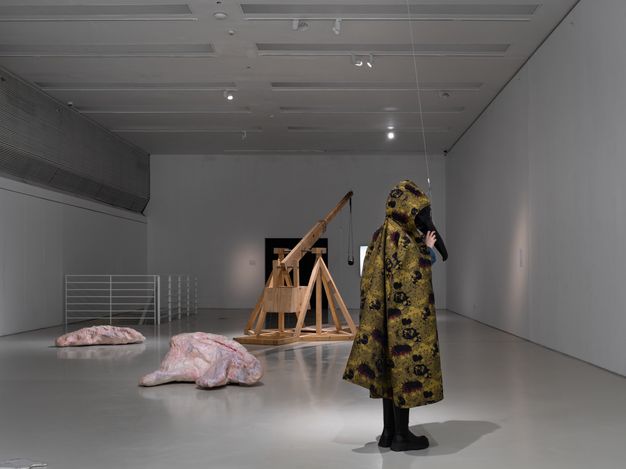 Pigs and Poison links Candice Lin's long-term research on the histories of addictive plants, viruses, migrant labour, and colonial goods to Guangzhou (Canton). Born in the United States to Chinese immigrant parents, the exhibition alludes to the rumoured origin of the Black Death and its connection to Chinese contract labourers transported to the United States and other British colonies in the 19th century.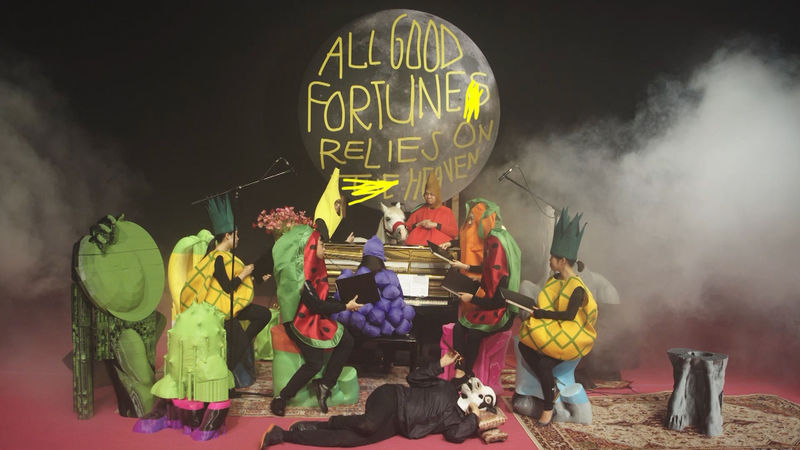 Samson Young at Ota Fine Arts, Tokyo
Samson Young's video installation, For The World Falls Apart Into Facts, explores historical and political perspectives based on research that follows the genealogy of a Chinese Folk song from the Qing Dynasty, its propagation in Europe through the British Empire, and then back to China. Young examines the interactions from this history and poses questions on cultural purity and authenticity.
Rodel Tapaya at Tang Contemporary, Hong Kong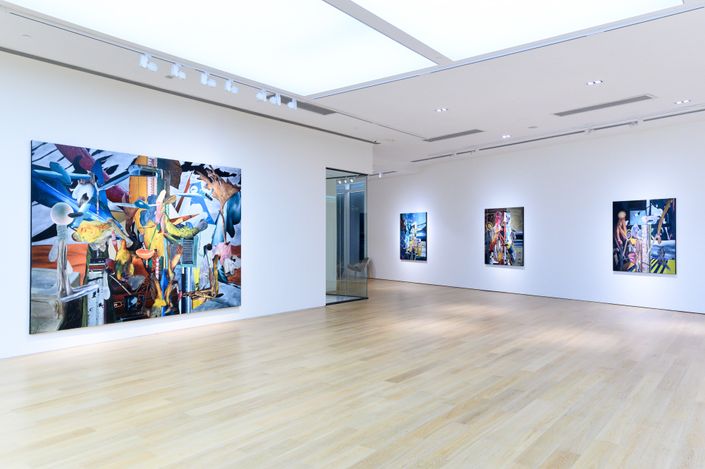 Filipino artist, Rodel Tapaya, continues with his overarching interest in reflecting ideas based on everyday human experiences. However, his recent exhibition Random Numbers departs from his previous artistic investigations that present an interface between imagination and reality. Instead, Tapaya explores a new phase in his practice, which he calls "Scrap Paintings". The series probes the concept and process of collage as translated to painting. Semi-figurative illustrations are set against existential backdrops that characterise Tapaya's internal deconstruction of his method of thinking and art-making.
Phoebe Hui at Tai Kwun Centre for Heritage and the Arts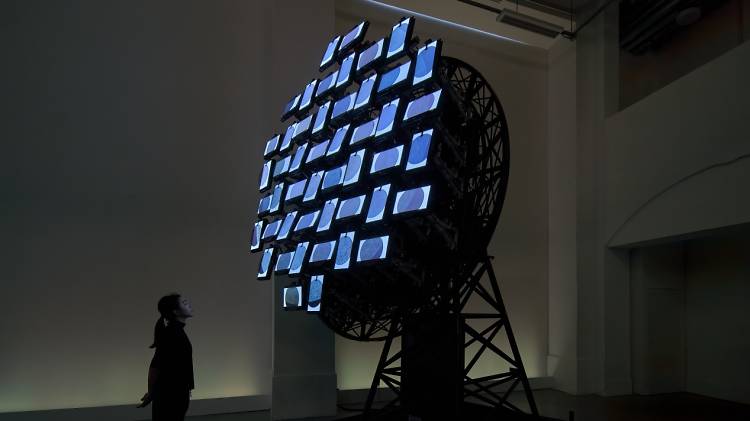 Interrogating facts between nature and the invisible world, Phoebe Hui presents The Moon is Leaving Us, a large-scale installation where the artist built robotic instruments that depict and portray different phases of the moon from studies and data. The project marks the fifth Audemars Piguet Art Commission and the first one to be presented in Asia. Part of the exhibition is Selena, a robot that imitates Hevelius' classical drawing style. Using machine-learning codes that Hui had written for the exhibition, Selena produces moon drawings and presents the robot's interpretation of the moon's recorded data.