Exhibition Review: A Century of Drawing in Italy
141 – Un Secolo di disegno in Italia is on display until 24 June 2021 at Palazzo Paltroni in Bologna. The expansive, archival exhibition investigates the evolution of drawing through one hundred years of Italian art. The endless possibilities resting in the movement of a hand has led to a prolific show, with works on paper from over a hundred artists, from 1909 to the present day. It presents a sweeping cross-section of the timeless technique of placing pencil to paper.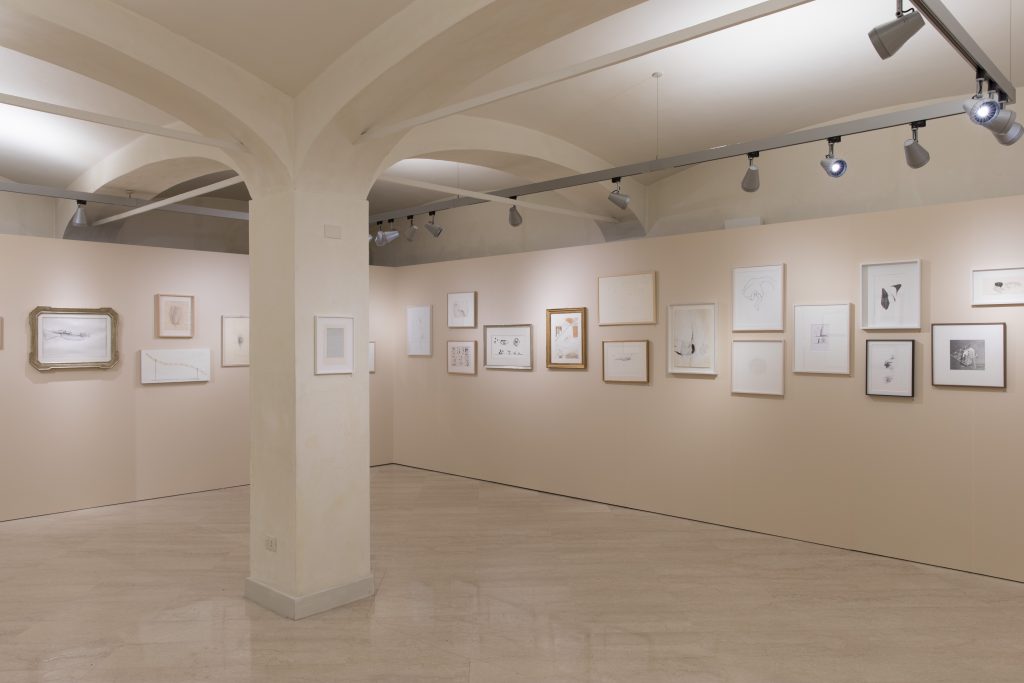 The exhibition opened to the public on Tuesday 27 April on the occasion of World Design Day. Curated by Maura Pozzati and Claudio Musso, it is accompanied by a catalogue – comprised of a collection of cards with written excerpts about drawing from each of the participating artists – created by Studio Filippo Nostri. Organised by time period, texts related to the experience of drawing accompany the works on display. In the catalogue, Pozzati describes how the exhibition pays tribute to those with a love for drawing, to those moved by the sign, and to those who seek the traces of free artistic expression. On the other hand, Musso explains how drawing, like language, is alive; ever filled with vibrant energy, regardless of the date of its creation. Drawing rejects rules and patterns if not self-imposed, instead of presenting itself in all respects as a creative process, not finishing with the relationship between the artist and their work, but revived by each and every new observer as their eyes pass across the lines, shapes and forms on the page.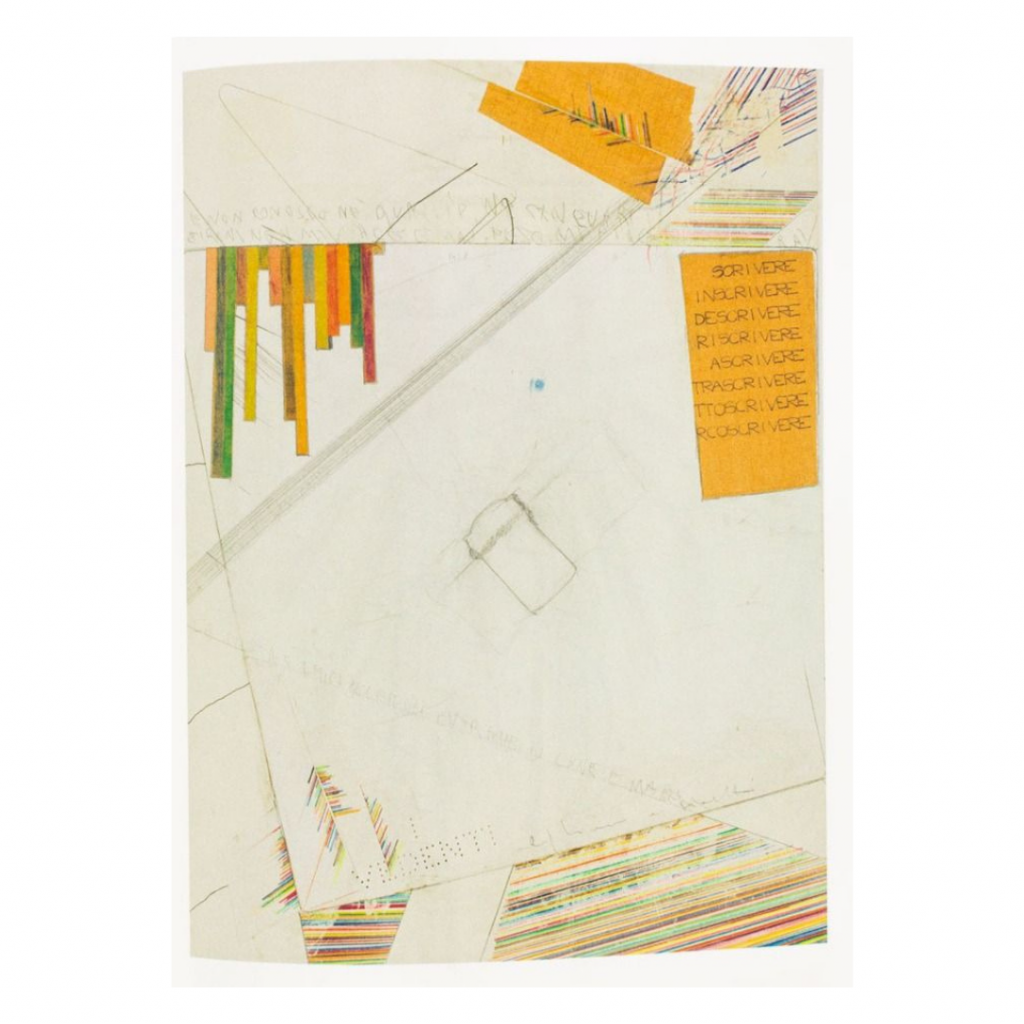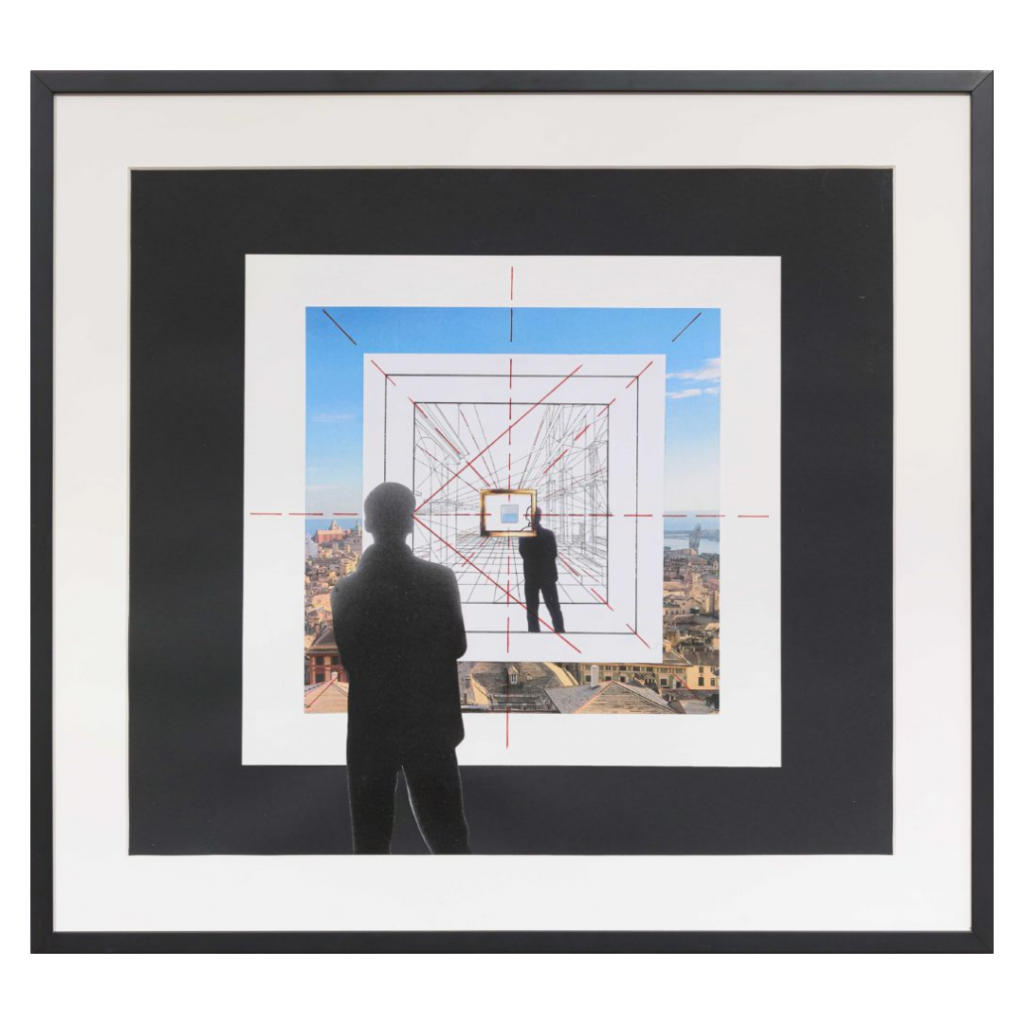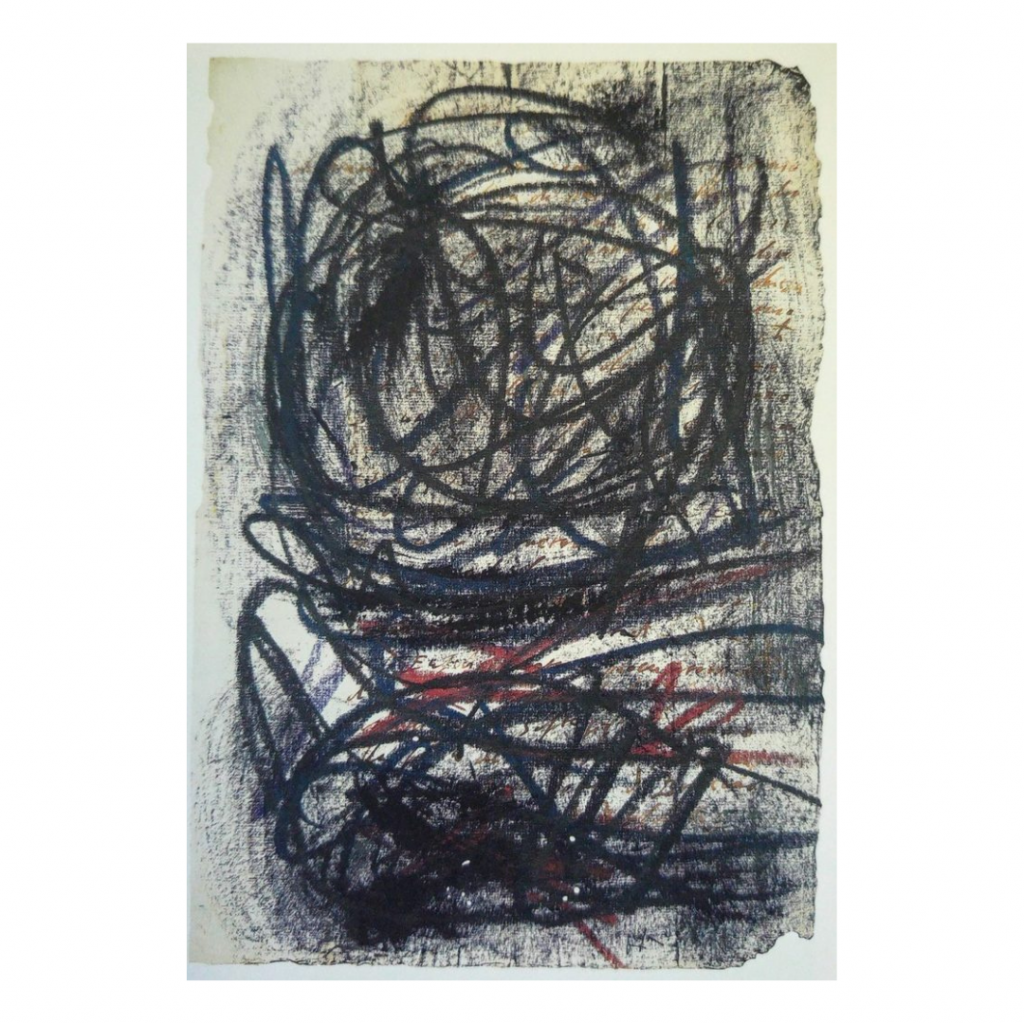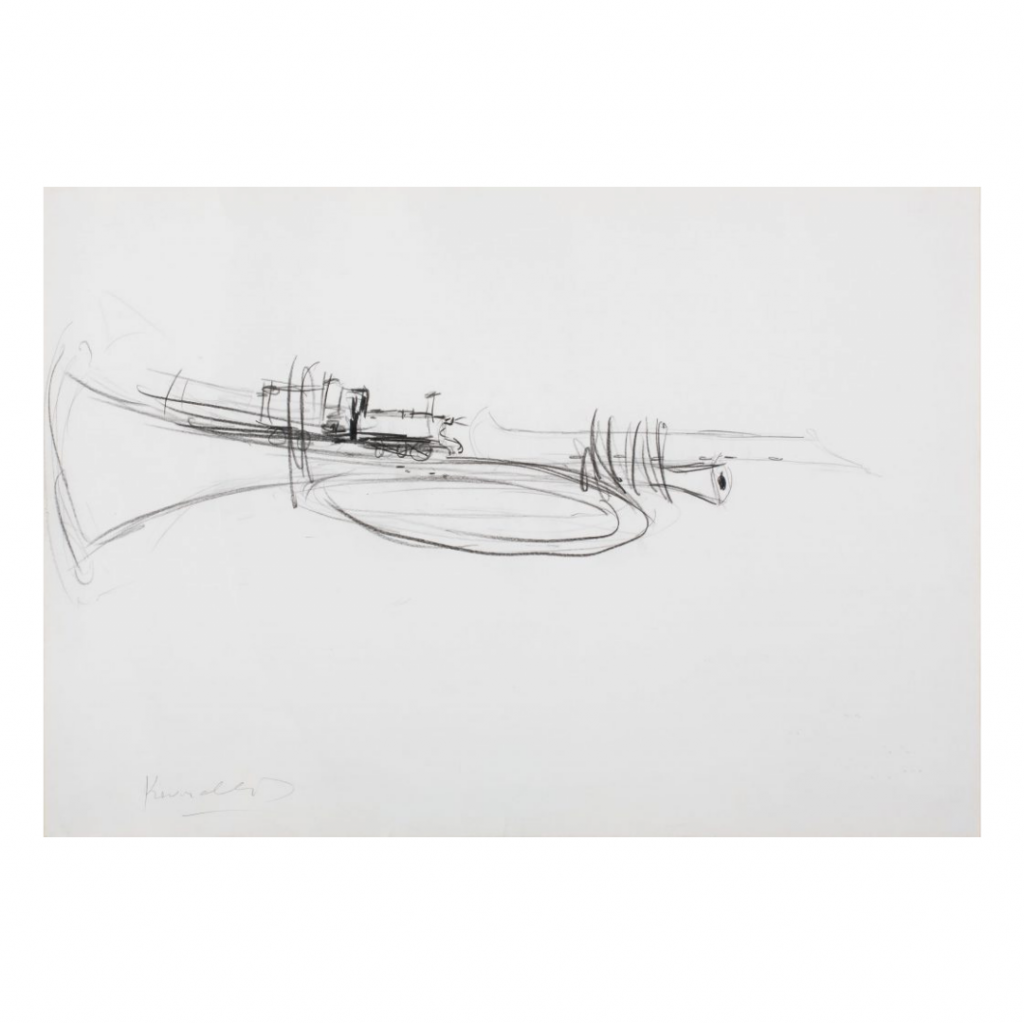 Among the artists on display, prominent figures from the main movements and the most innovative trends of the twentieth century appear, namely: Giorgio Morandi, Lucio Fontana, Gino de Dominicis, Giulio Paolini, Alighiero Boetti, Omar Galliani, Marco Tirelli, Claudio Verna, and Giuseppe Stampone.
Through the panorama of individual artistic experimentation, various techniques of contemporary art are united by the common denominator of drawing. After all, drawing is pure in its expression: in the image formed and the effect it creates upon the observer.
The featured artists span across multiple mediums and movements, from Futurism to Metaphysical, from Informal to Pop, from Arte Povera to Conceptual. This exhibition revives the power of the pencil and traces every intricate working process.
Open Monday to Friday, 10am to 6pm at Monte di Bologna and Ravenna Foundation, via delle Donzelle 2. Visit the Fondazione del Monte website for more information.