"Ger ⸫ mania , An Encounter with Vettor Pisani" at the Goethe-Institut in Rome

"Ger ⸫ mania , An Encounter with Vettor Pisani" is happening today, June 16, at the Goethe-Institut in Rome. A collaboration with Zerynthia, the project is dedicated to the late Italian artist Vettor Pisani (1934 – 2011), a primary exponent of artistic research in Italy from the 1970s onwards and one of the most visionary authors of the art scene in his generation.
The title takes its cue from "Ger ⸫ mania," a term that Pisani coined. Such playful use of language and text characterised his artistic practice, where he delved into different forms as a painter, architect, and playwright. Outside of Italy, Germany was another country where Pisani's often unorthodox practices and performances were welcomed and understood.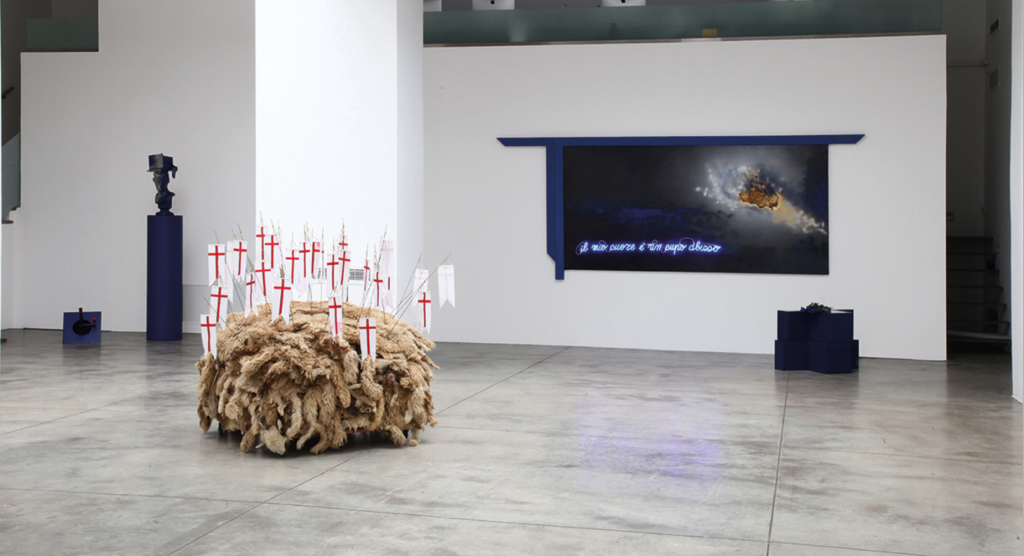 Following the format of an actual Pisani-style encounter, the event will take place in an auditorium, where guests will be seated in a circular formation near the audience. Those who will attend the occasion are expected to intervene and are invited to see a presentation at the KunstRaum, outside of the auditorium, where the artist's performance videos, documents, and images will be shown.
The symposium is curated by Valentino Catricalà and will be graced by artists, art critics, writers, collaborators, family, and friends of Pisani who were witnesses to his conceptual investigation, including Achille Bonito Oliva, Bruno Corà, Giuseppe Morra, Mario and Dora Pieroni, Mimma Pisani, Italo Tomassoni, and Eugenio Viola. An unpublished video of Hans-Ulrich Obrist will be unveiled during the event as a special contribution while short videos will be released through social networks to offer thoughts on Pisani.