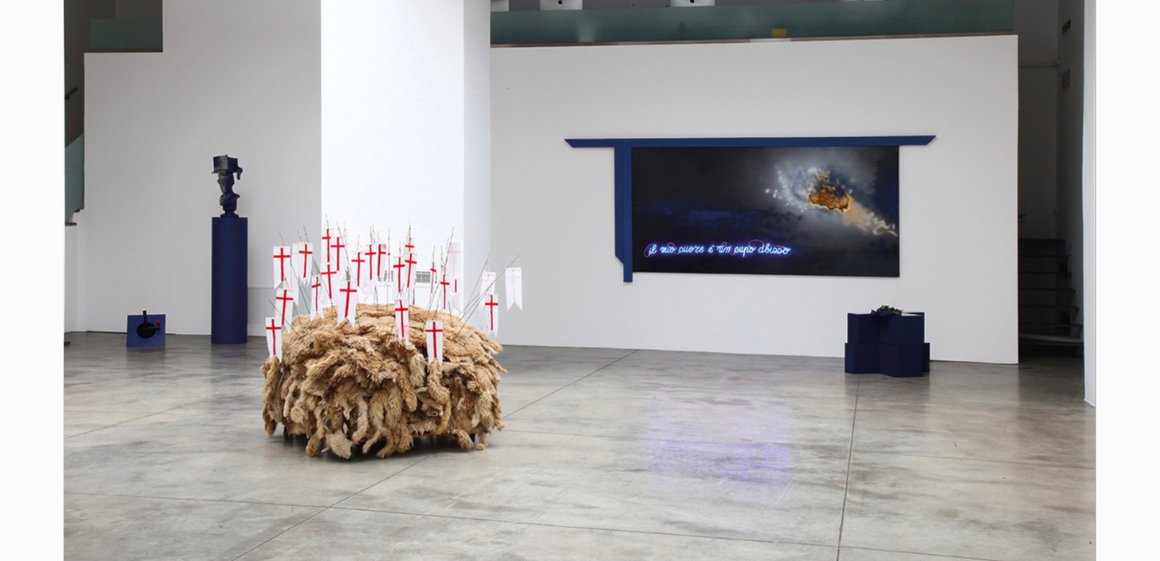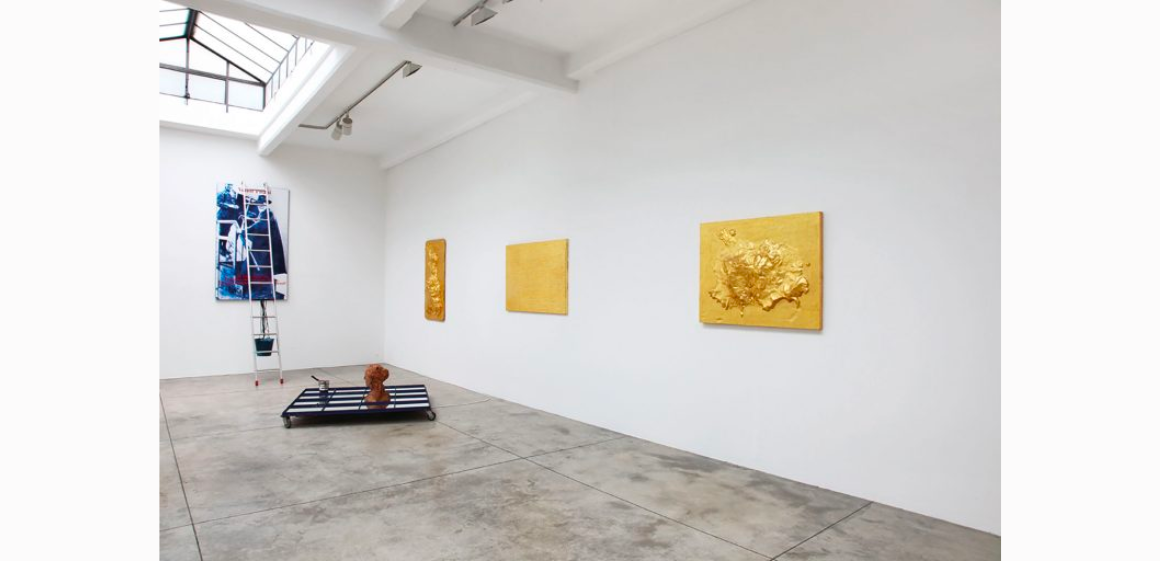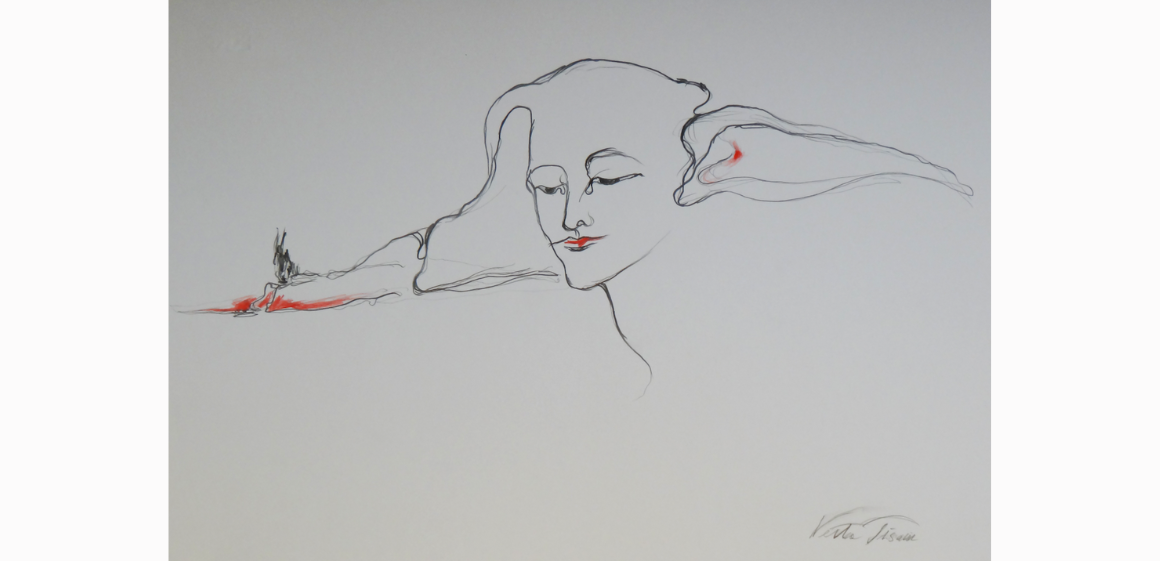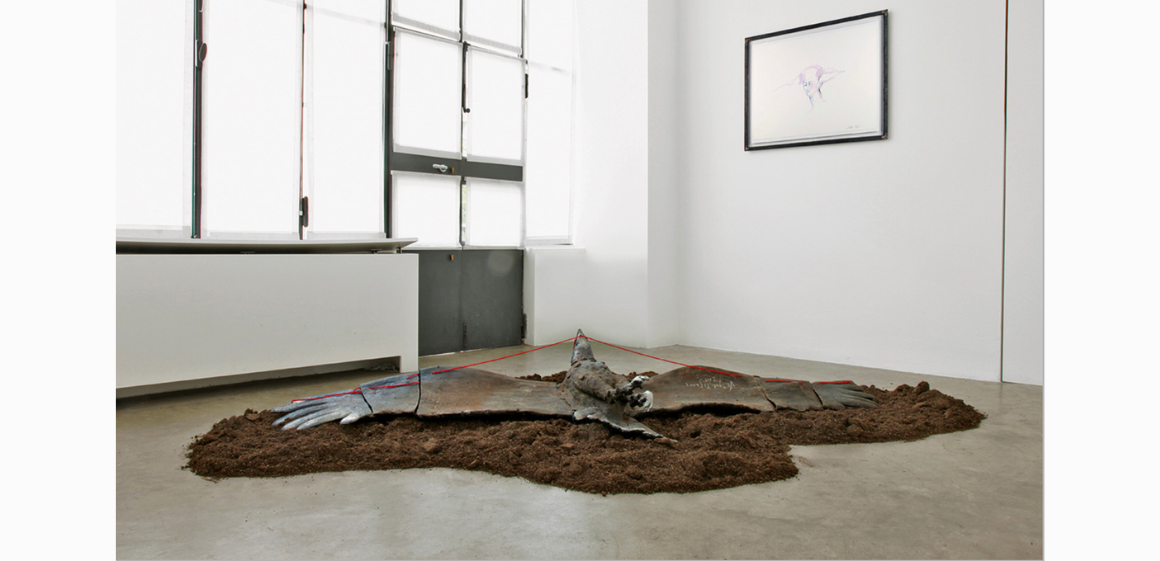 Vettor Pisani (1934 – 2011, Italy) was one of Italy's most important exponents of artistic research from the 1970s onwards and one of the most personal and visionary authors of the art scene in his generation. Across his two-dimensional works and sculptures, he combined conceptual investigation with irony, the sacred with the profane, and the art of the past with provocations of the present. Pisani was greatly inspired by Marcel Duchamp's readymades and the works of the Surrealist movement.
Pisani eluded conventional classifications of contemporary art; he identified himself as an architect, painter, and playwright. His work transcended the temporal and poetic boundaries of the 1970s. By the 1980s, he began to incorporate large-format digital collages printed on canvas into his artistic practice. These works reflect the curious, cultured, and highly intellectual nature of Pisani's work. He often utilized citation, reinterpretation, and appropriation of images as his most prominent stylistic traits.
As noted by Piero Tomassoni: "If Borges taught us that life itself is a citation, Pisani plays on the crueller field of cannibalistic, incestuous appropriation. In his work, the union of genres signifies both the mixture of Romanticism, Surrealism, and behavioural art, and the (con)fusion of male and female in the androgyne […]. Embodying the spiritual and earthly creativity of both man and woman, the androgyne is the artist himself, alchemist and dadaist, at the borderline between eroticism and destruction, which, as Bataille notes, are two sides of the same coin." Vettor Pisani, Cardi Gallery, 2017.
Selected Exhibitions
Jeu de Paume, Paris (2022); Cardi Gallery, Milan (2017); Spazio Maria Calderara, Milan (2017); Massimo De Carlo, Milan (2016); MADRE, Naples (2014); MACRO, Rome (2012); Fondazione Morra-Palazzo Ruffo di Bagnara, Naples (2011); MoMA, New York (1999); Provincial Council of Valencia; Galleria Civica d'Arte Contemporanea of Trento (1992); Guggengeim Museum, New York (1982); Museum Folkwang, Essen (1982); Galleria Nazionale d'Arte Moderna, Rome (1980); the XV Bienal, São Paulo (1979); Contemporanea (1973-1974); Contemporanea (1973-1974); Rome Quadrenniale (1973, 1986, 1992); Documenta, Kassel (V, 1972); the Venice Biennale (1972, 1976, 1978, 1984, 1986, 1990, 1993, 1995); Documenta, Kassel (V, 1972); the Nouvelle Biennale de Paris, Paris (1971); Galleria La Salita, Rome (1970).
Selected Collections
Castello di Rivoli Museo d'Arte Contemporanea, Turin, Italy; Museion, Bolzano, Italy; MADRE Museum, Naples; Harvard Art Museum, Cambridge, Massachusetts.
Interested in Vettor Pisani's work?