Beuys 100 years: 'Everyone is an Artist' at K20
This year, over 25 museums and cultural institutions in the state of North Rhine-Westphalia (as well as private and public institutions all over Europe and the world) are participating in a series of year-long activities to celebrate the birth centenary of Joseph Beuys. Born in the city of Krefeld, Germany in 1921, Beuys dedicated his practice to achieve artistic, political, and social change by sharing his progressive ideas through lectures, speeches, and symposia. A leading proponent of the Fluxus movement and regarded as one of the most influential artists of the twentieth century, Beuys was an artist, teacher, and theorist whose work brought humanism, social philosophy and anthroposophy to contemporary art. Numerous exhibitions, plays, concerts, lectures, and seminars are taking place in the thirteen cities of the German state inviting visitors to engage in conversations with Beuys and examine the relationships between art and politics in today's world.
One of these events is 'Everyone is an Artist', an exhibition at the K20 in Dusseldorf curated by Eugen Blume, Isabelle Malz, and Catherine Nichols. Providing insights into Beuys' cosmopolitical thinking, the show gathers more than twenty artists, performers, musicians, and activists in conversation with Beuys' works and ideas.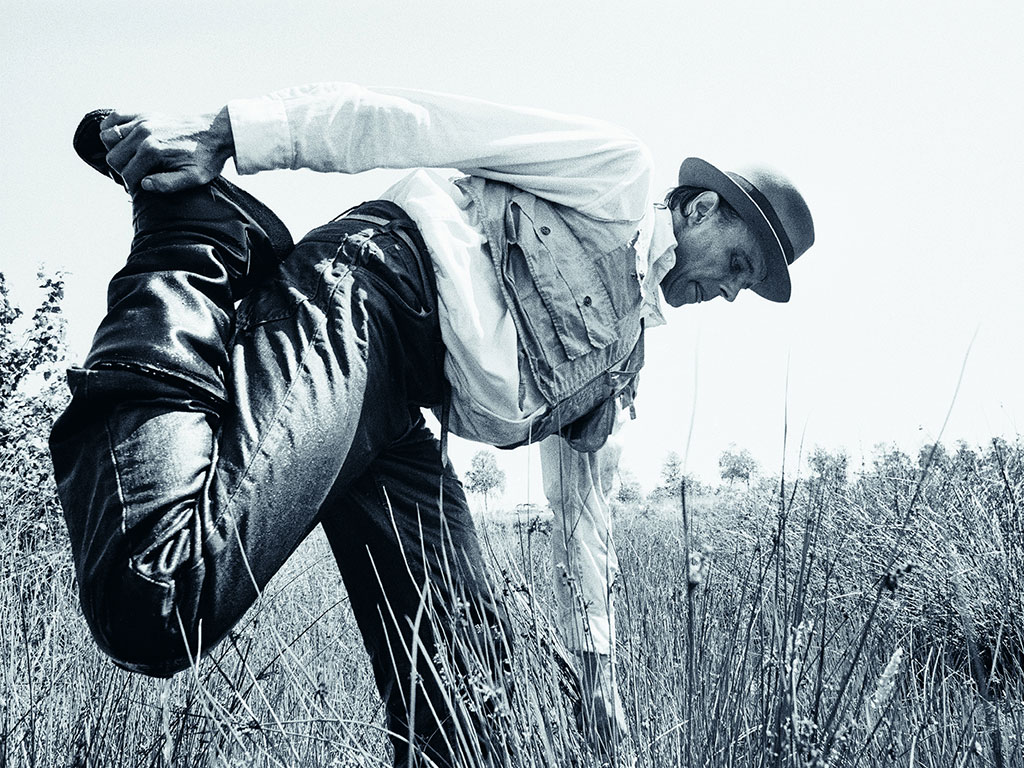 The selection includes works and positions by the B-Town Warriors, Phyllida Barlow, Nelly Ben Hayoun-Stépanian, Fatou Bensouda, Huma Bhabha, Dineo Seshee Bopape, Angela Davis, Dusadee Huntrakul, Charles Foster, Núria Güell, Donna Haraway, Raphael Hillebrand, Jenny Holzer, Michel Houellebecq, Mierle Laderman Ukeles, Zoe Leonard, Goshka Macuga, Milk Tea Alliance, Lutz Mommartz, Tuan Andrew Nguyen, William PopeL., Tejal Shah, Vandana Shiva, Santi-ago Sierra, Patti Smith, Edward Snowdon, Christopher D. Stone, Suzanne Lacy, The Oto-lith Group, Thich Nhat Hanh, and Greta Thunberg.
'Everyone is an Artist' is scheduled to run until August 15. Click here for more information.