Beuys 100 years: Beuys and Naples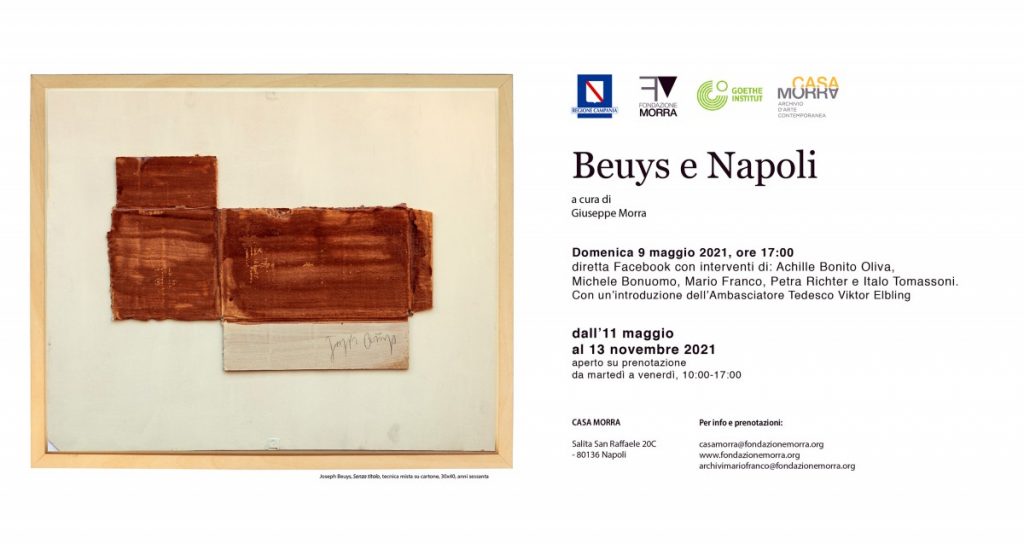 Casa Morra and the Goethe-Institut Neapelza are set to pay tribute to the German artist Joseph Beuys as this year marks the centenary of his birth with the exhibition "Beuys e Napoli", curated by Giuseppe Morra. Reflecting on Beuys' cultural heritage and travels to the Italian city between 1971 and 1985, "Beuys e Napoli" will host film screenings from the Mario Franco Archive, part of the Fondazione Morra archives, and will present a series of photographs by Gerardo di Fiore responding to the context of Beuys' performance from the 'Hic Sunt Leones' exhibition in 1972. "Beuys e Napoli" opens on the 11th of May through the 13th of November.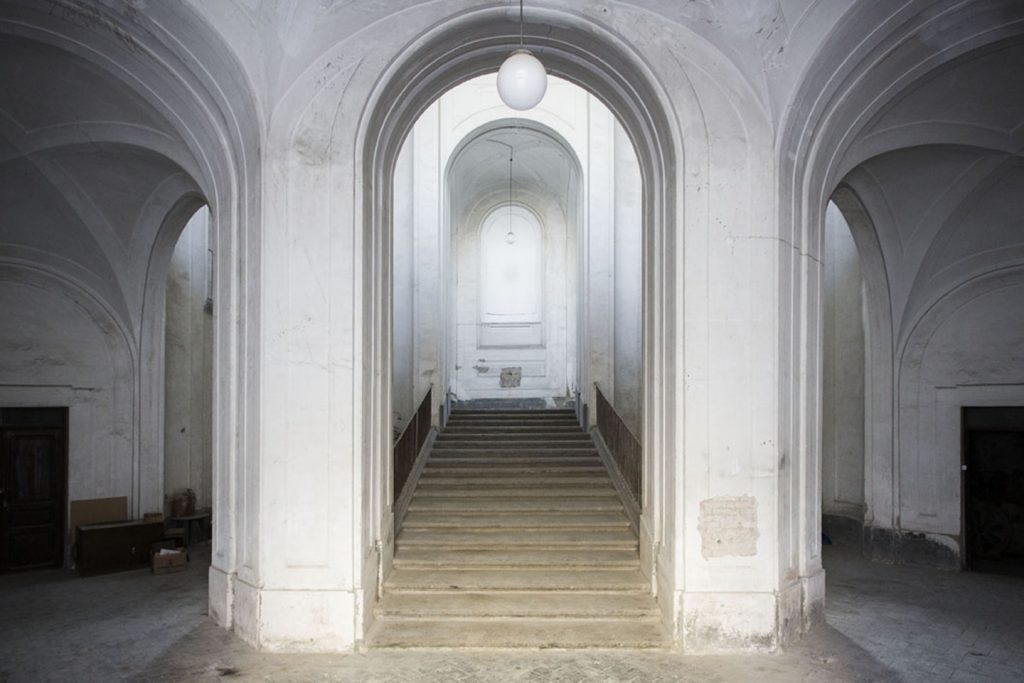 Preceding the exhibition, Casa Morra organised an in-person and online discussion to revisit Beuys' life and legacy. Selected contributors to this lecture are Achille Bonito Oliva, Michele Bonuomo, Mario Franco, Petra Richter, and Italo Tomassoni. The dialogue is set on the 9th of May at 5 pm through Fondazione Morra's Facebook page: https://fb.me/e/1xwqWE3vz
Achille Bonito Oliva is an Italian art critic and historian of contemporary art. Since 1968, he has lectured on the history of contemporary art at La Sapienza. He was the artistic director of the 45th edition of the Venice Biennale.
Michele Bonuomo is the director of the Lucio Amelio Gallery in Naples. He curated the Terrae Motus project at the Grand Palais in Paris. Aside from Beuys, he has written essays and organised exhibitions on artists such as Andy Warhol, Robert Rauschenberg, Cy Twombly, Jannis Kounellis, Luciano Fabro, and Mario Merz.
Mario Franco holds an extensive multimedia library of books, catalogues, films, and other materials promoting Cinema d'essai and Cineclub. He collaborates with galleries that led to the most recent artistic history of the city of Naples: Amelio, Morra (with exclusive films and videos on artists like Beuys, Warhol, Nitsch, Shimamoto, Acconci, Kaprow, etc.).
Petra Richter is an independent art historian and critic who has written about Beuys conceptual art practice and in the context of his activities as an educator. She has published two monographs on Beuys: With, next to, against. The students of Joseph Beuys (2000) and Joseph Beuys. An earthquake in people's minds. Naples, Rome: 1971–1985 (2017).
Italo Tomassoni is an art critic, curator, and essayist. In 1980, he curated the Beuys / Burri exhibition at the Rocca Paolina in Perugia. He has written essays and monographs on Beuys, Gino de Dominicis, Alberto Burri, Hermann Nitsch, Piet Mondrian, and Jackson Pollock. In 2004 Tomassoni set up a permanent museum dedicated to Beuys at the Palazzo della Penna in Perugia. He authored two monographs on Beuys: Incontro con Beuys (1984), and Beuys in Perugia (2004), as well as several other publications on the artist.
Fondazione Morra aims to promote and organise the research, implementation, and dissemination of the culture of visual communication. Its founder, Giuseppe Morra, has always been fascinated by the subversive potential of the avant-garde and is among the first in Italy to present the artists from the Viennese Actionism movement. Artvisor's founder Piero Tomassoni is a member of the Foundation's curatorial board.