Best Sculpture Parks in Europe
Right now is one of the best times in recent memory to go and see a spacious outdoor art garden. While social distancing measures have made visits to museums and galleries a slightly more perturbing viewing experience, seeing art outside has, in contrast, become even more pleasurable. Outdoor sculpture parks rarely require a timed entry and afford visitors a degree of tranquillity and introspection that comes from being in the great outdoors.
Not convinced? Here are our recommendations for the top modern and contemporary sculpture parks open throughout Europe.
1. Villa Celle, Pistoia, Italy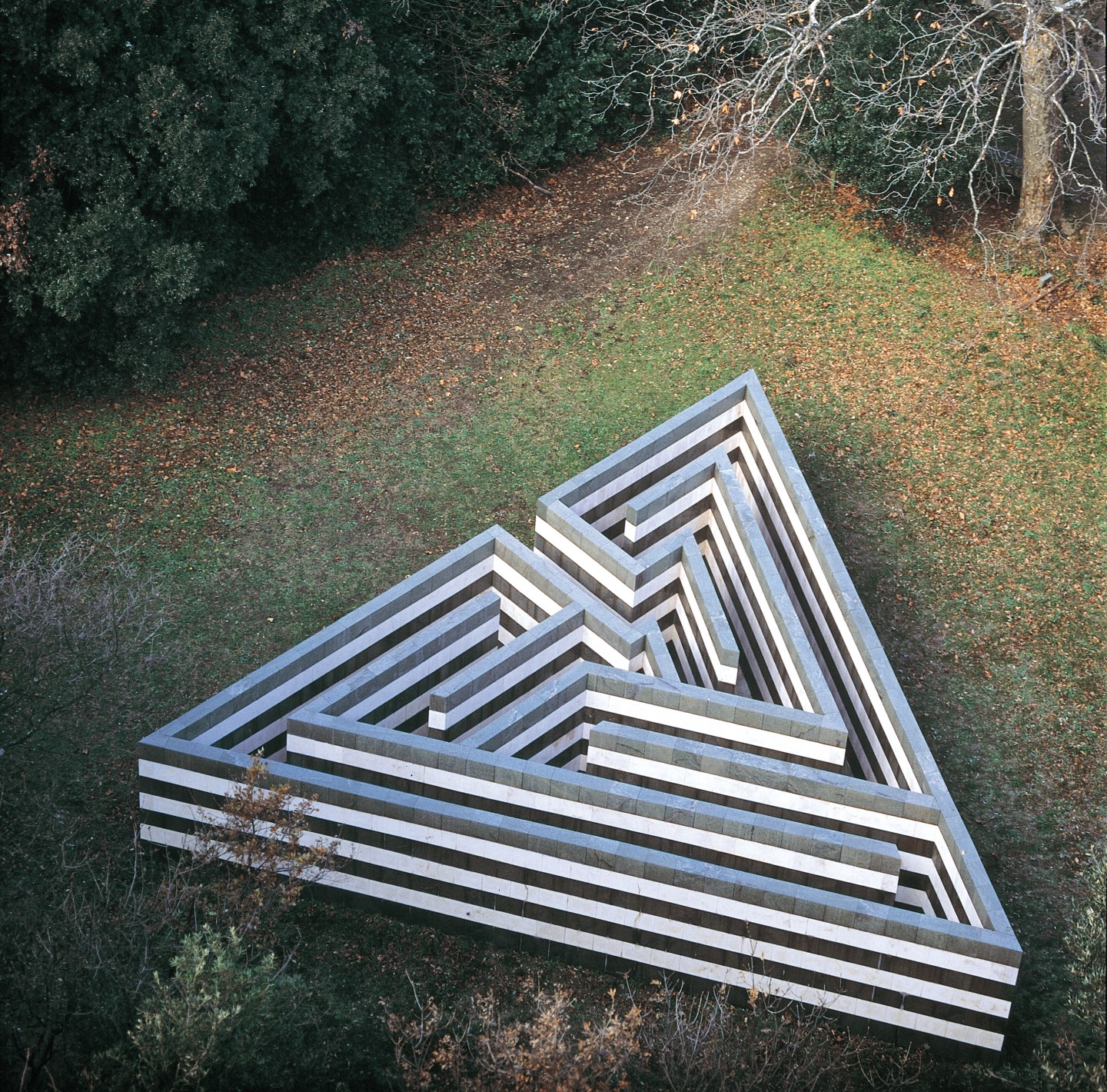 Robert Morris, Labirinto, 1982. Image courtesy of Art for Breakfast.
Villa Celle's impressive 74-acre garden is home to the Gori Collection, which was started in 1982. It holds 16 site-specific works. 
The various artists, including Marta Pan, Marco Tirelli and Sol LeWitt, were originally invited to the villa and each asked to find a spot that they felt inspired by. The installations have since become an integral part of the 'natural' landscape.
A highlight is Robert Morris' Labirinto, an immersive maze which both disorientates and surprises the visitor with its distortion and use of space inside its three walls.
The walking tour of all the installations and the historic buildings takes about 4 hours. Book or enquire in advance of your visit. It is closed on Sundays, national holidays and part of August.
2. Domaine Du Muy, Le Muy, France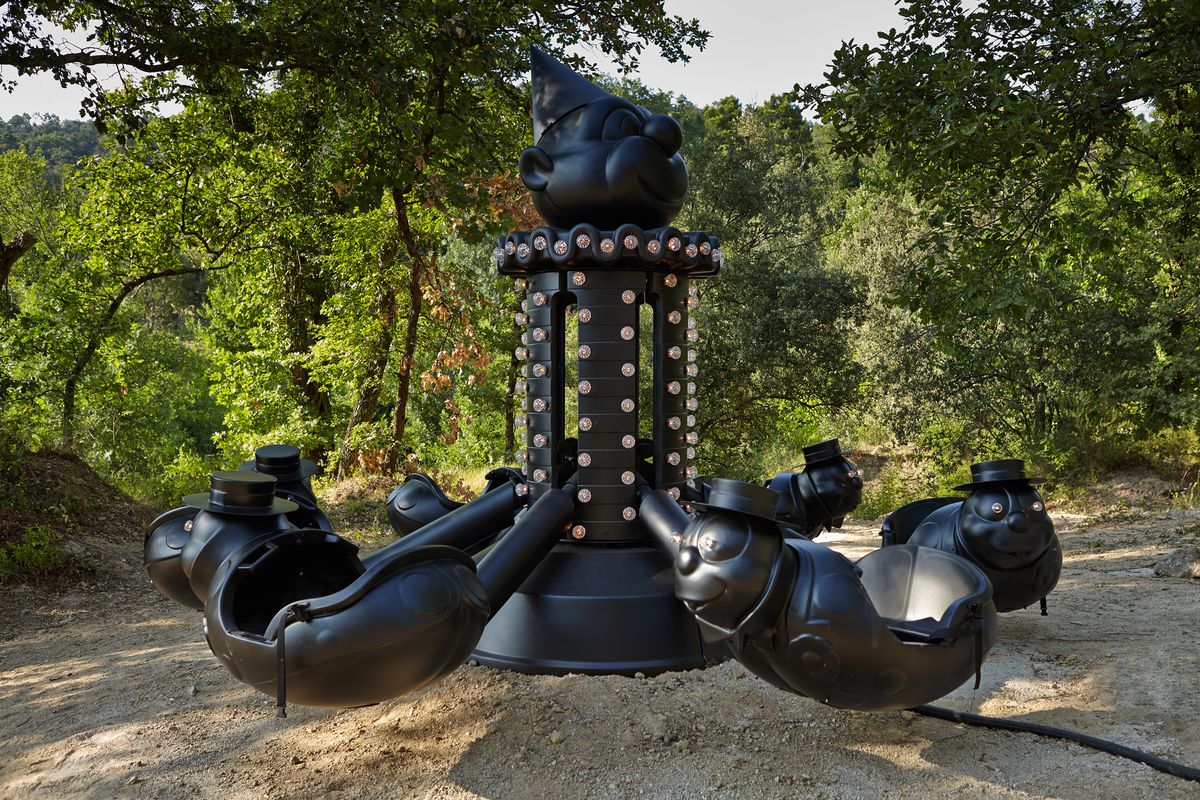 Carston Höller's Black Clown Carousel, 2009. Image courtesy of Domaine Du Muy.
Opened to the public since 2015, this rustic sculpture park in the south of France showcases contemporary sculptures in a previously untouched landscape. Owned by the son of former French President François Mitterrand, the park displays 40 or so sculptures ranging from their core holdings to temporary displays. Demaine du Muy is one of many reasons to visit the scenic Provence-Alps-Côte d'Azur holiday destination. 
An intriguing work, Carsten Höller's immersive black leather and fibreglass black merry-go-round gives new meaning to the idea of having a sculpture [theme] park.
The park is open from April – October. Email or phone in advance to check current opening hours and slots. 
3. New Art Centre, Salisbury, United Kingdom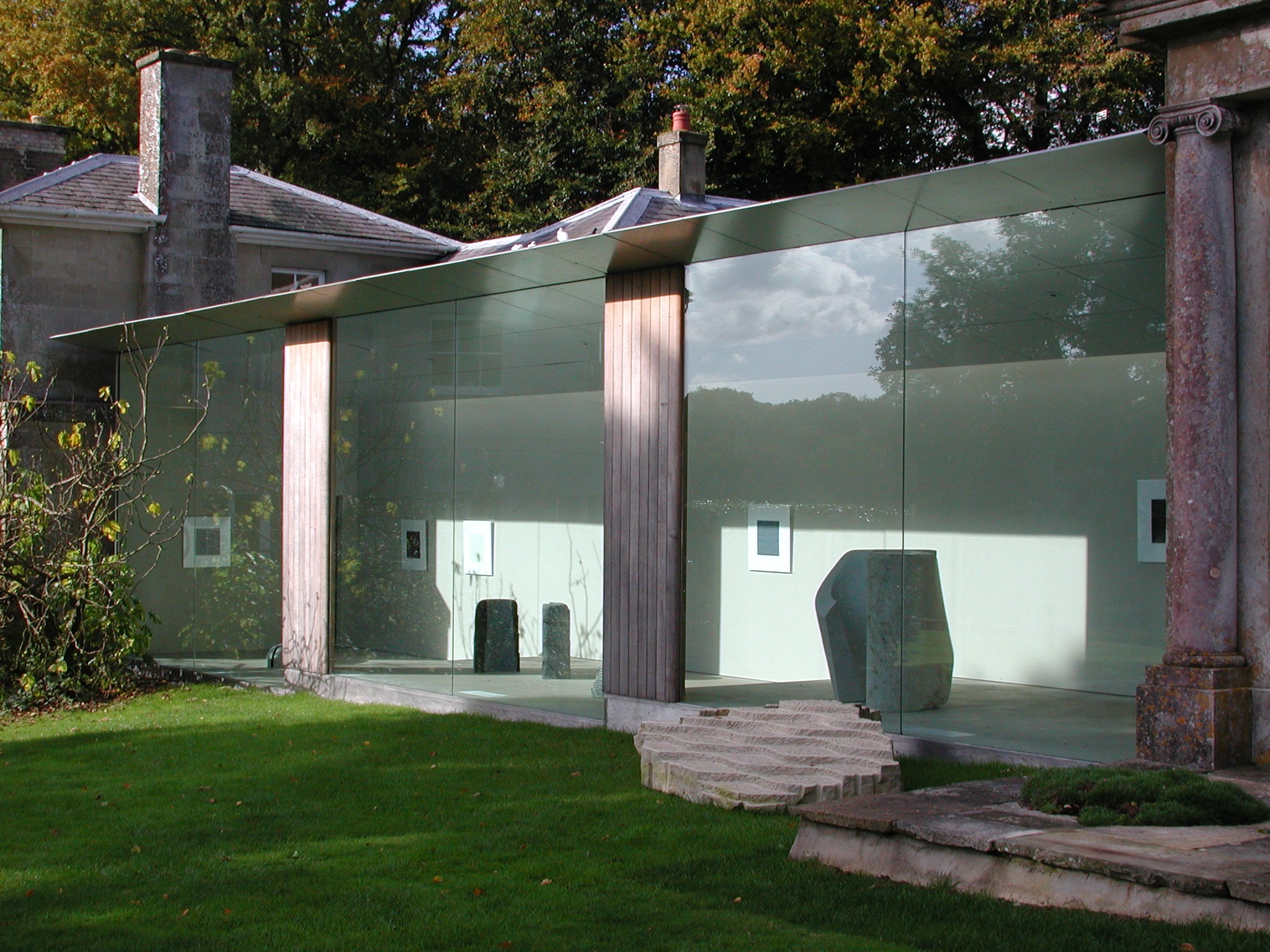 The gallery space at New Art Centre. Image courtesy of New Art Centre.
This commercial gallery was one of the first to move out of London, with others such as Hauser and Wirth later following its lead. Making the most of the spacious British countryside and an early 19th-century manor, the New Art Centre is able to exhibit the majority of their impressive and large-scale available works here. They also have a recently renovated artist studio and gallery space, designed by London based starchitect, Stephen Marshall. 
The New Art Centre currently represents major artists Edmund du Waal, Barry Flanagan and Richard Long, among many others. 
The New Art Centre is open by appointment only from Monday – Saturday, 11am – 4pm.
4. Waldfrieden Sculpture Park, Wuppertal, Germany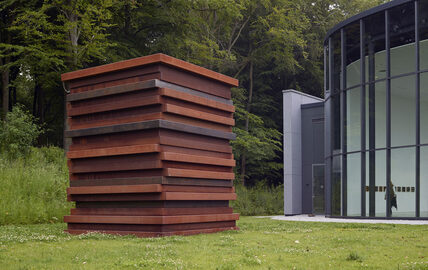 Sean Scully's exhibition, 'InsideOutside' at Waldfrieden Sculpture Park. Image courtesy of Waldfrieden Sculpture Park.
Evident through their current Sean Scully exhibition, the Waldfrieden sculpture park is currently leading the way for innovative ways of displaying modern and contemporary art in places less explored on the European art map.
The park was founded by British sculptor Tony Cragg in 2006 and therefore includes some of the best examples of his own sculptures along with those of his peers in an airy, leafy and unique setting. 
The park is open from Tuesday – Sunday in April to October, from 11am – 6pm. We suggest emailing or booking in advance for more information.
5. Austria Sculpture Park (Universalmuseum Joanneum), Graz, Austria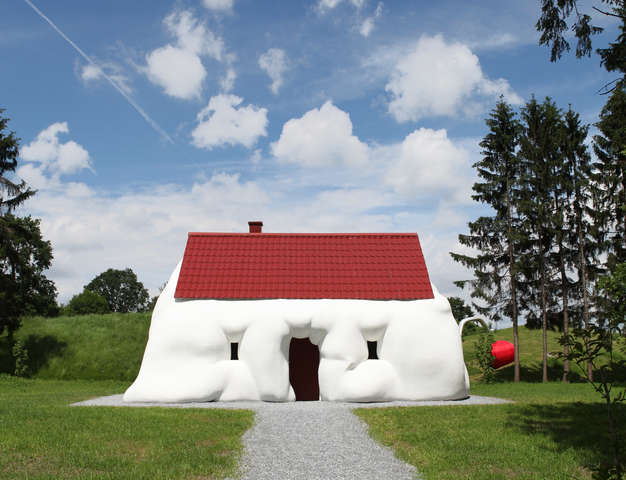 Erwin Wurm, Fat House, 2001/3. Image Courtesy of Universalmuseum Joanneum.
Hosting a selection of prolific and renowned Austrian and international artists, the Austrian Sculpture Park, part of the Universalmuseum Joanneum, has been a national treasure ever since its inception in 2003. Designed by landscape architect Dieter Kienast, it includes major works by Fritz Wotruba, Franz West and Nancy Rubins along with works from a younger generation of sculptures led by Jeppe Hein.
With a special interest in the effects of the seasons on their landscape and works of art, the park is definitely worth a visit all year round. 
It is currently open Monday – Sunday including public holidays from 10am – 8pm.