Artist Spotlight: Max Renkel
Max Renkel (b. 1966) produces multimedia works that veer from pure abstraction to representation, identifying the various states in-between the two. The German-born artist has been living and working in Rome for the past 20 years, and works with both cultural and artistic influences in mind.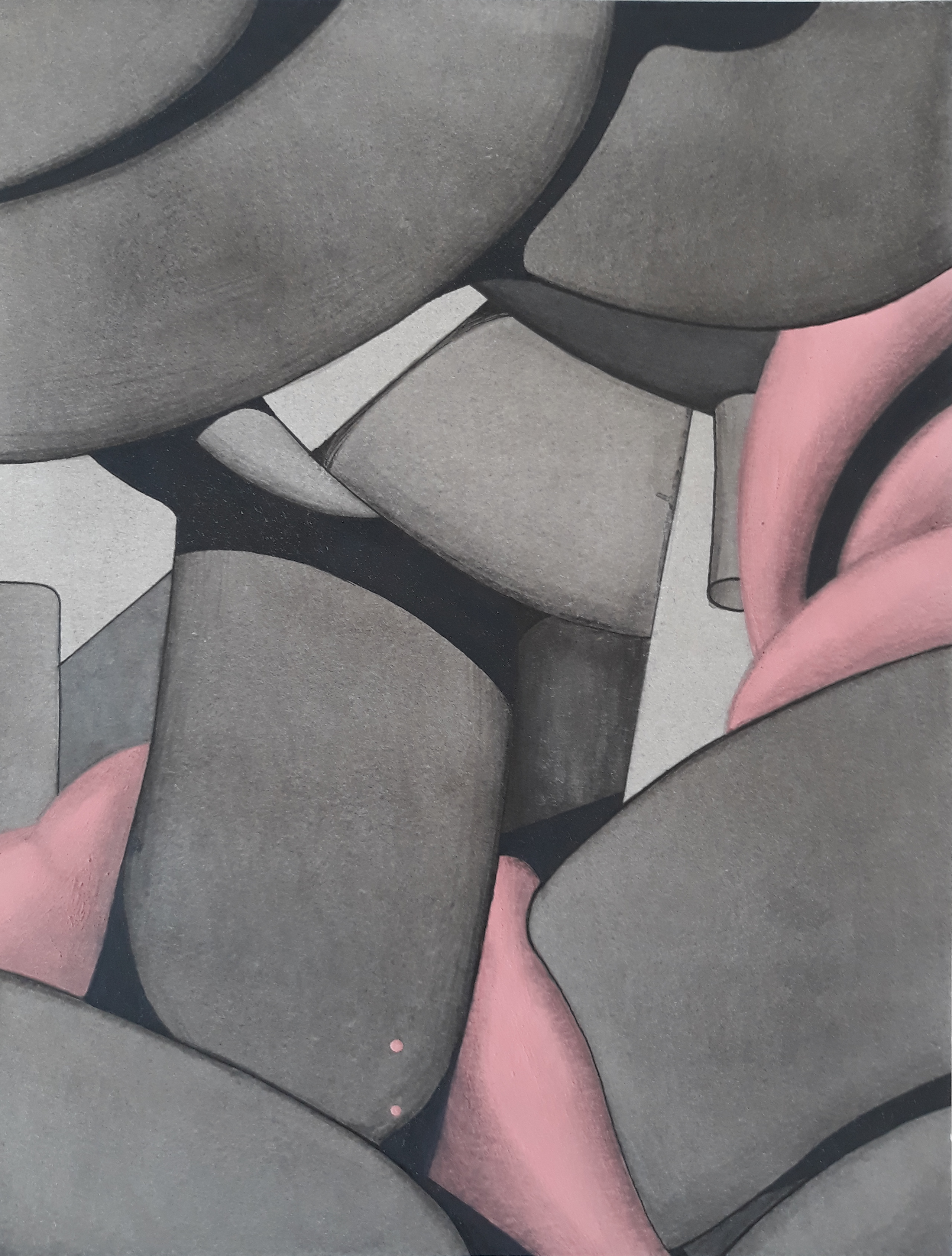 Renkel's Untitled, 2020, Acrylic on canvas, 120 x 100cm. Image courtesy of the Artist.
Renkel's fascination with colour and composition often results in the fusion of previously disparate shapes. They merge and morph, creating new forms that are simultaneously familiar and alien. Some are reminiscent of geometrical objects, and others? More human or anthropomorphic. With an intriguing ambiguity, they are perceived differently from one viewer to the next.
This process results in curvilinear and voluptuous entities that appear to float in their environments, freed from the forces of gravity. Indeed, Renkel's paintings and works on paper sometimes appear more akin to the realm of sculpture, rupturing the limitations of their two-dimensional surface.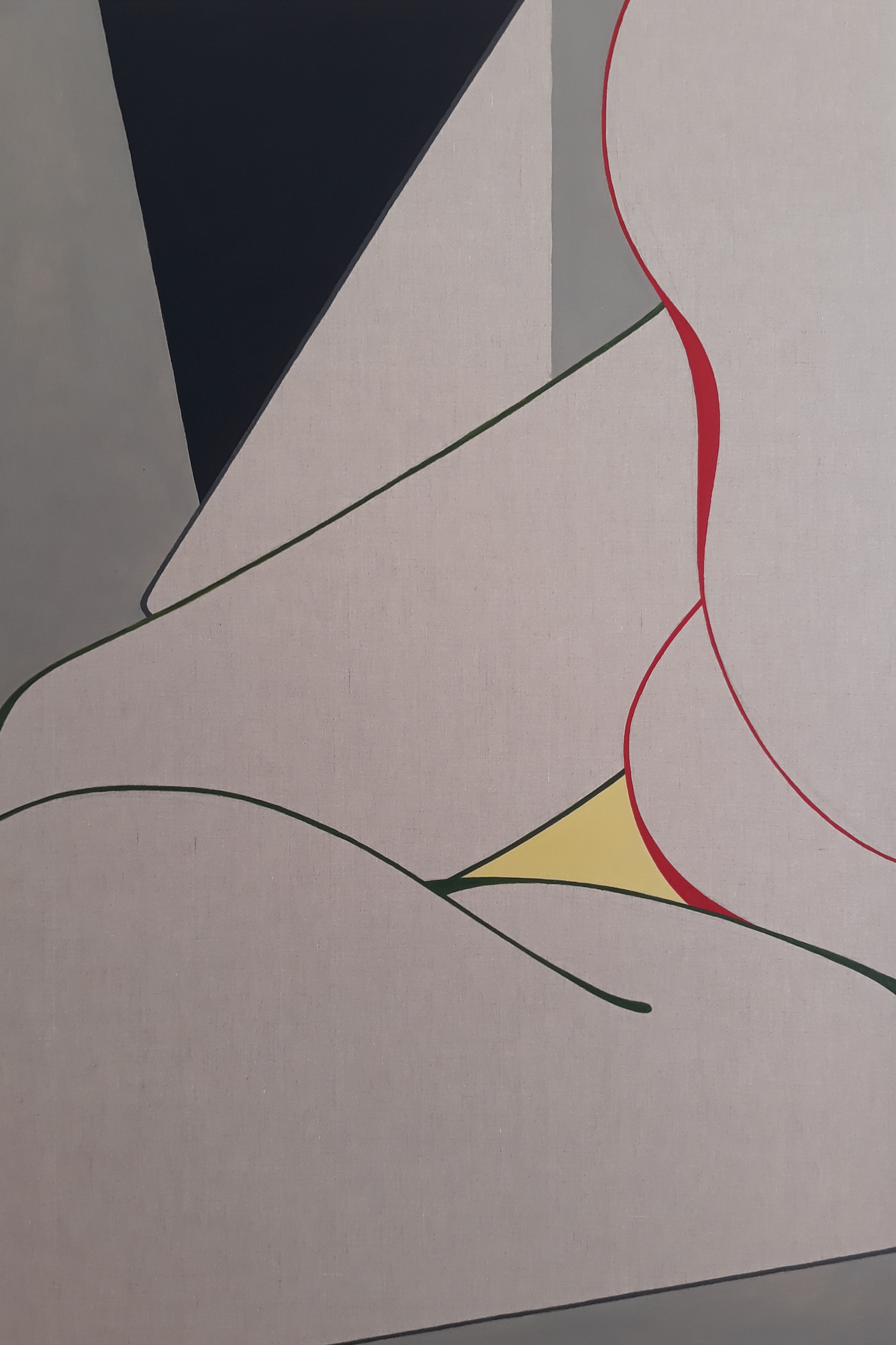 Renkel's Untitled, 2018, Acrylic on canvas, 120 x 80cm. Image courtesy of the Artist.
Renkel also explores the processes of abstraction in relation to the female body. With an effective and deliberately ironic discretion, several of the artist's canvases bear a cropped outline of a female, depicted through experimental artistic methods and materials. His interest in more typically feminine imagery is balanced through his exploration of the male form, as seen below in Untitled, 2019.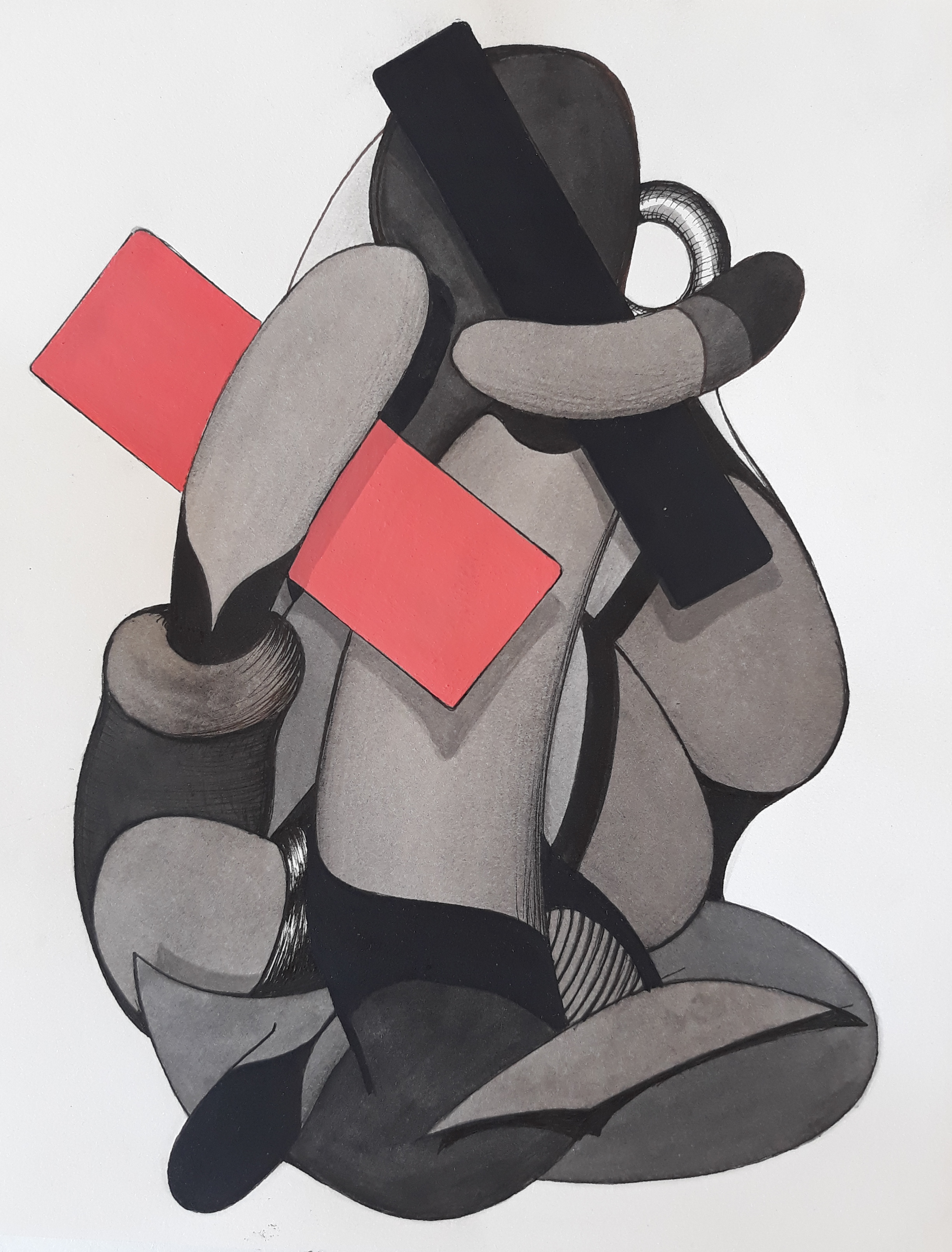 Renkel's Untitled, 2019, 23.8 x 18.6cm. Image courtesy of the Artist.
More recently, Renkel has expanded his investigations into free-standing sculpture. Taking on a more geometrical and solid material form, his Untitled, 2020 is assertive in its immobility, rejecting the sense of movement felt in some of his works on paper. On the other hand, his more experimental wall-based sculptures are paradoxically bold yet subtle. Untitled, 2017 with its spidery form is almost 'completed' by its shadow and play with light.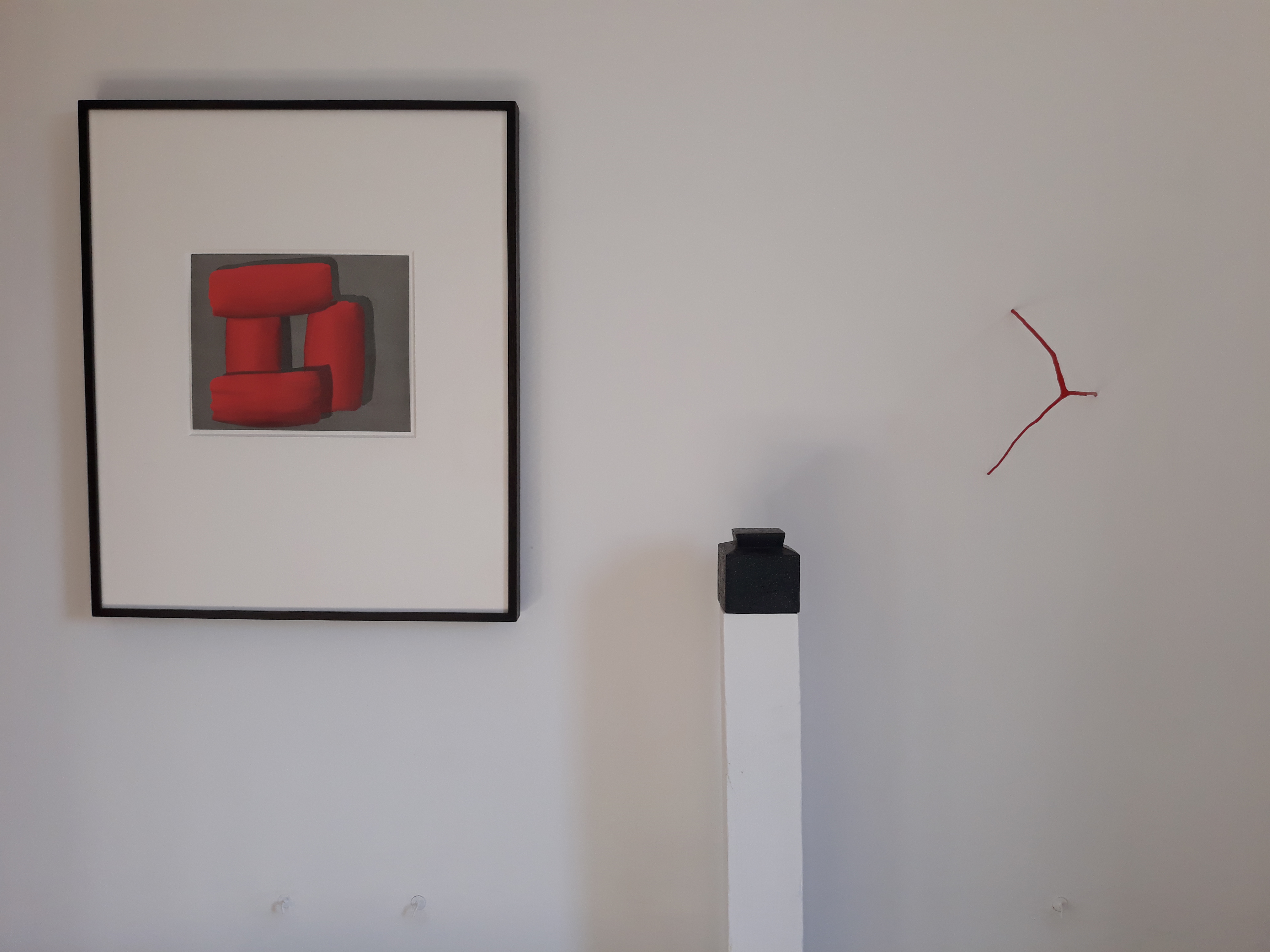 From left to right: Renkel's Untitled, 2019, Mixed media on paper, 24 x 30cm; Untitled, 2020, Mixed media, 10 x 9.4 x 9.4cm, and Untitled, 2017, Acrylic on wood, 32.5 x 2 x 7.5cm. Image courtesy of the Artist.
Renkel's ongoing practice investigates the procedures, connections and passages that intervene between historical theory and contemporary representation, while simultaneously determining how various shapes and compositions can occupy 'space' in dramatically different ways. 
Selected Exhibitions 
Marco Gietmann, Berlin; Stefan Schuelke Fine Books, Cologne; Schirm- er/Mosel Showroom, Munich; Una Vetrina, Roma; Schirmer/Mosel Showroom, Munich; Galleria Lorcan O'Neill, Rome and Galleria Ugo Ferranti, Rome.