Artist Spotlight: Ana Cardoso
Ana Cardoso (b. 1978 Lisbon) works across different media to engage with the legacies and meanings of Abstraction within the global contemporary age. Using art history as a reference, her work draws out the processes behind abstraction through the experimentation and combination of various geometrical shapes.
For Cardoso, painting is an ongoing performance. Her shapes, processes and materials often refer to cultural contexts and formal inspirations. Fragments are continuously rotated, flipped, sewn and taken away, as the status of the 'finished work' has always been at the centre of Cardoso's artistic enquiries.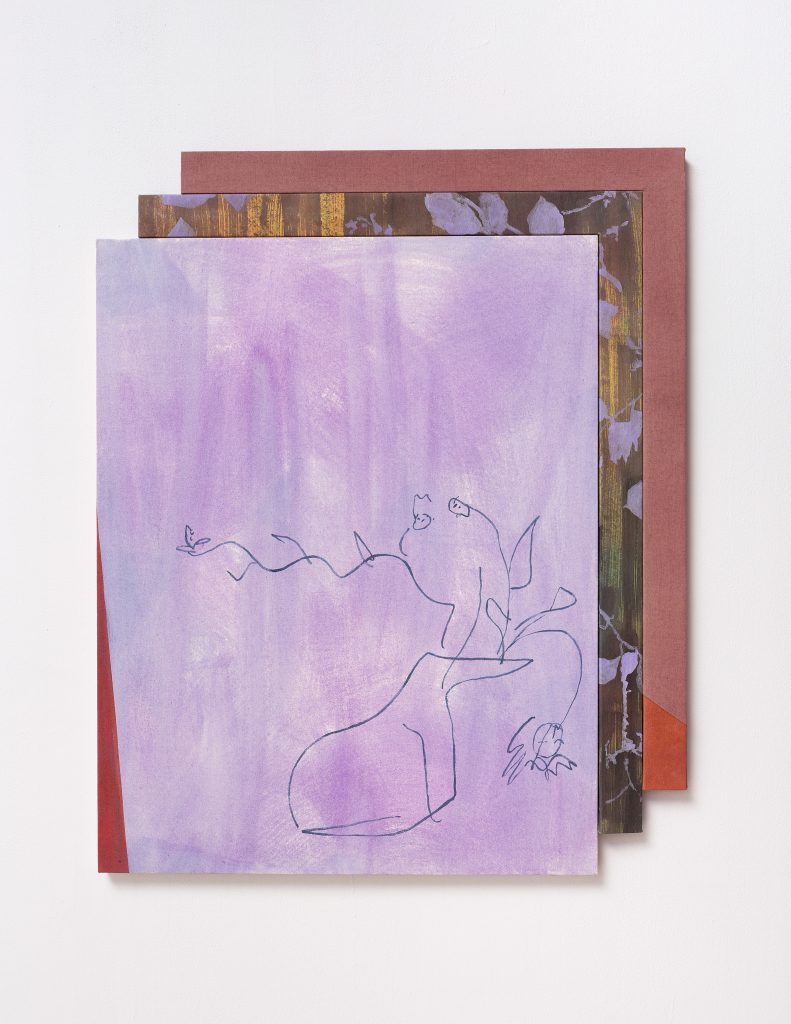 Ana Cardoso's Dream Pile (Still Life with Flowers), 2016, Acrylic on sewn linen, 120.25 x 98cm. Image courtesy of the Artist.
Through paint, Cardoso finds the liberty to explore and challenge preconceptions of texture, pattern, colour and density. Often based on geometry, the surfaces of these panels vary from stark monochromes to layered tones, with moments of symbols and signs.
Her meticulous method of working is complemented with playful brushstrokes. At times, the result is a difficulty in distinguishing where one canvas ends and the other begins.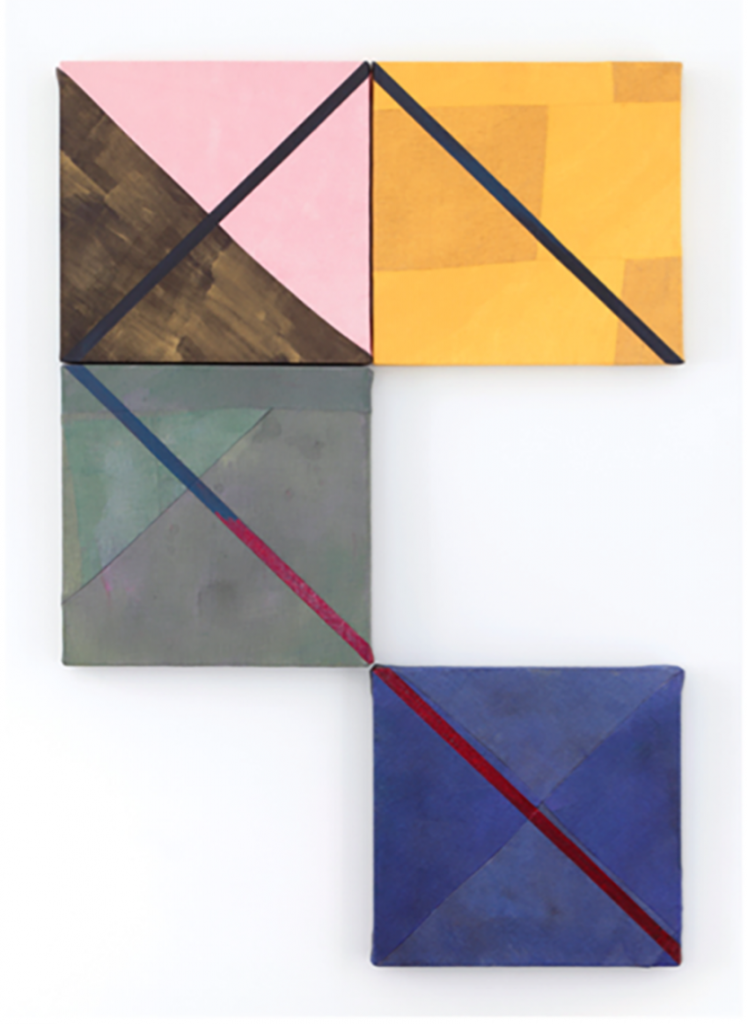 Ana Cardoso's Current Detour (Lines II), 2015, Acrylic on sewn linen and cotton, 16 x 16cm. Image courtesy of the Artist.
Cardoso's paintings evoke a sense of minimalism similar to Frank Stella's polygon and protractor works. They also respond to her experiences of Abstract Art in New York, which includes encounters with the work of Robert Ryman, Agnes Martin and Ellsworth Kelly among other luminaries.
Cardoso's practice has often been described as post-medium, reflecting her concerns with what happens beyond the physical act of creating a 'painting'. Immediately altering the viewer's sense of vision, scale and space, her unconventional creative methods, in turn, offer a syncretic and multifaceted sensory and spatial experience.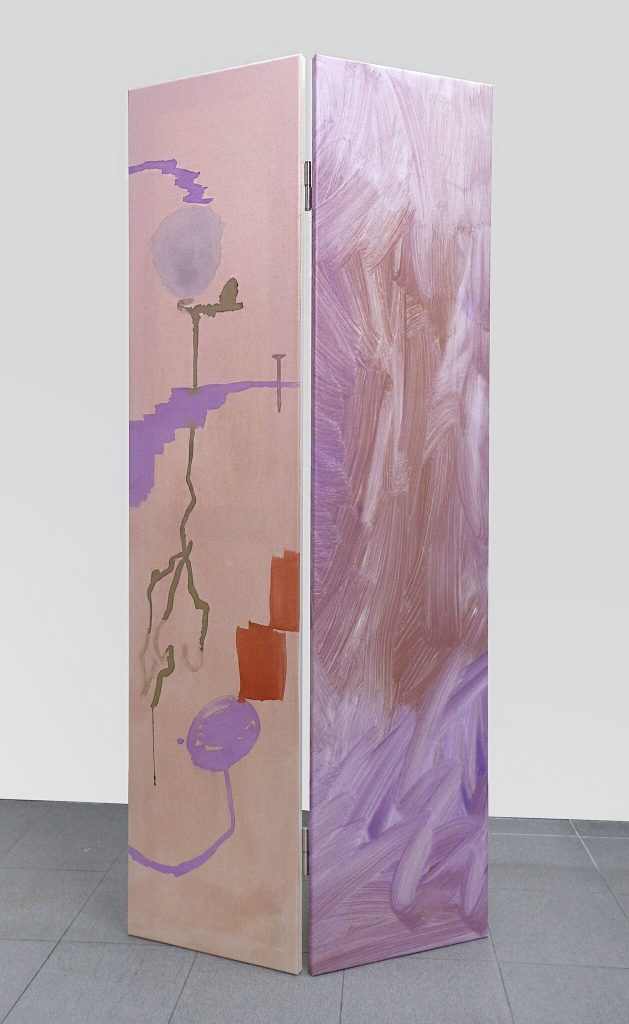 Ana Cardoso's System Detail, 2017, Acrylic on cotton, 183 x 80cm. Image Courtesy of the Artist.
When viewing Cardoso's work, we are brought into a seamless and all-encompassing experience which is the result of the conversations that her sculptural paintings make with one another, and with the space around them. Within any given environment, Cardoso hopes to create a 'still image' of the endless flux of visual content and cultural references that bombard our everyday lives.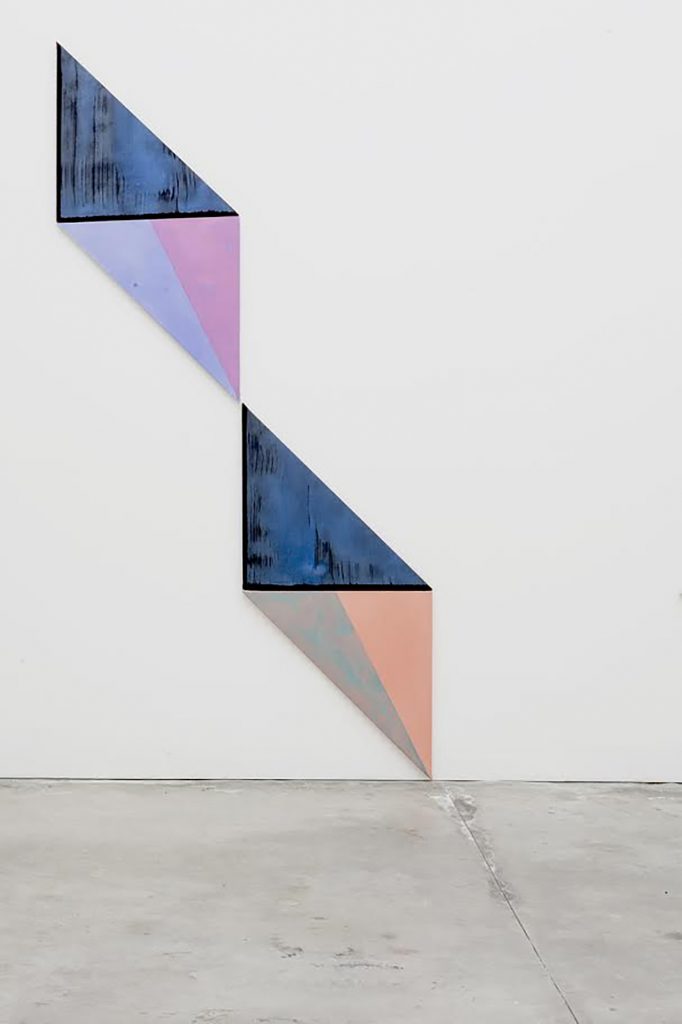 Ana Cardoso's Private States, 2016, Acrylic on cotton, 312 x 156cm. Image Courtesy of Renata Fabbri Milan.
Cardoso was recently awarded a Pollock-Krasner Foundation grant and was a fellow of the Shandaken Projects / Paint School master-class (2018-2019). She now lives and works in New York City.
Selected Exhibitions
Museu do Chiado, Lisbon (2015); MCA – Museum of Contemporary Art Santa Barbara, Santa Barbara (2015); Norlinda and José de Lima Collection – a selection, Oliva Creative Factory, S. João da Madeira (2014); Centro de Arte Alcobendas, Madrid (2014); Site-specific installation for BAG (2014-15), Arpad Szenes-Vieira da Silva Museum, Lisbon (2012); Bocconi University, Milan (2014) and Tate St Ives, Cornwall (2011).