Final weeks: Hermann Nitsch at the new Albertina Modern
After achieving auction records last year, the works of Hermann Nitsch are now on view at the new Albertina Modern until April 25th
The works of Hermann Nitsch from the Essl Collection are part of an ongoing exhibition at the newly opened Albertina Modern in Vienna. Housed inside an Italian renaissance-style building formerly known as Künstlerhaus on Karlsplatz, the museum now holds this diverse portfolio of post-war and contemporary art created between 1960 and the present. Nitsch's inclusion in major and historical collections is expected, as a pioneer of the Viennese Actionism movement using experimental and multimedia modes in his practice, which has been observed not only in institutions but also in Nitsch's increasing popularity at auctions.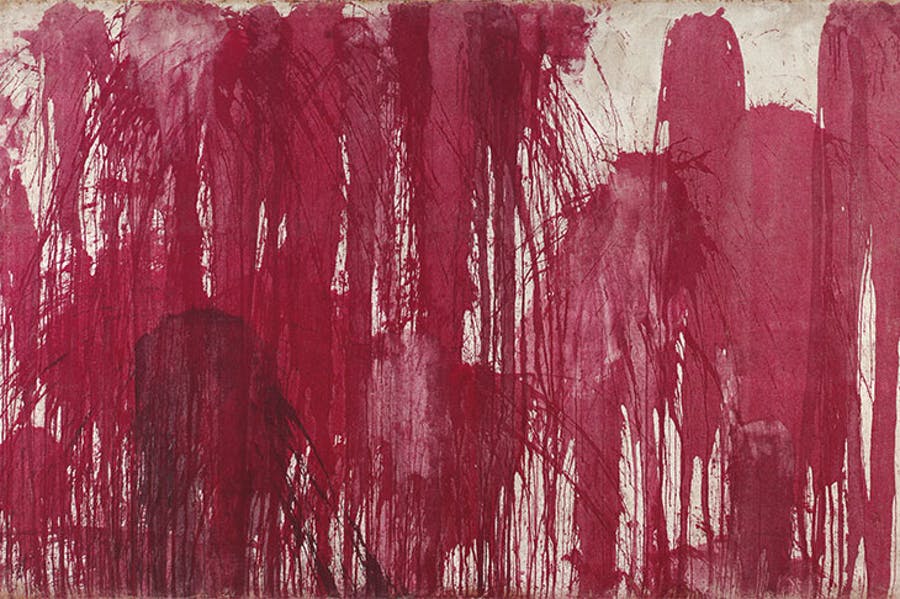 Hermann Nitsch, Kreuzwegstation, 1961
Last year, a record-breaking sale for Austrian artist, Hermann Nitsch, was set. Nitsch's Ohne Titel (Schüttbild) closed at €600,000 from the evening sale of Ketterer Kunst in Munich on December 11. Rare for its size, it was produced in 1961 during the early period of his career; the artwork's original estimate was at €60,000. Ohne Titel (Schüttbild) was kept for thirty-five years in the collection of Haniel Duisburg, after it was acquired in 1984.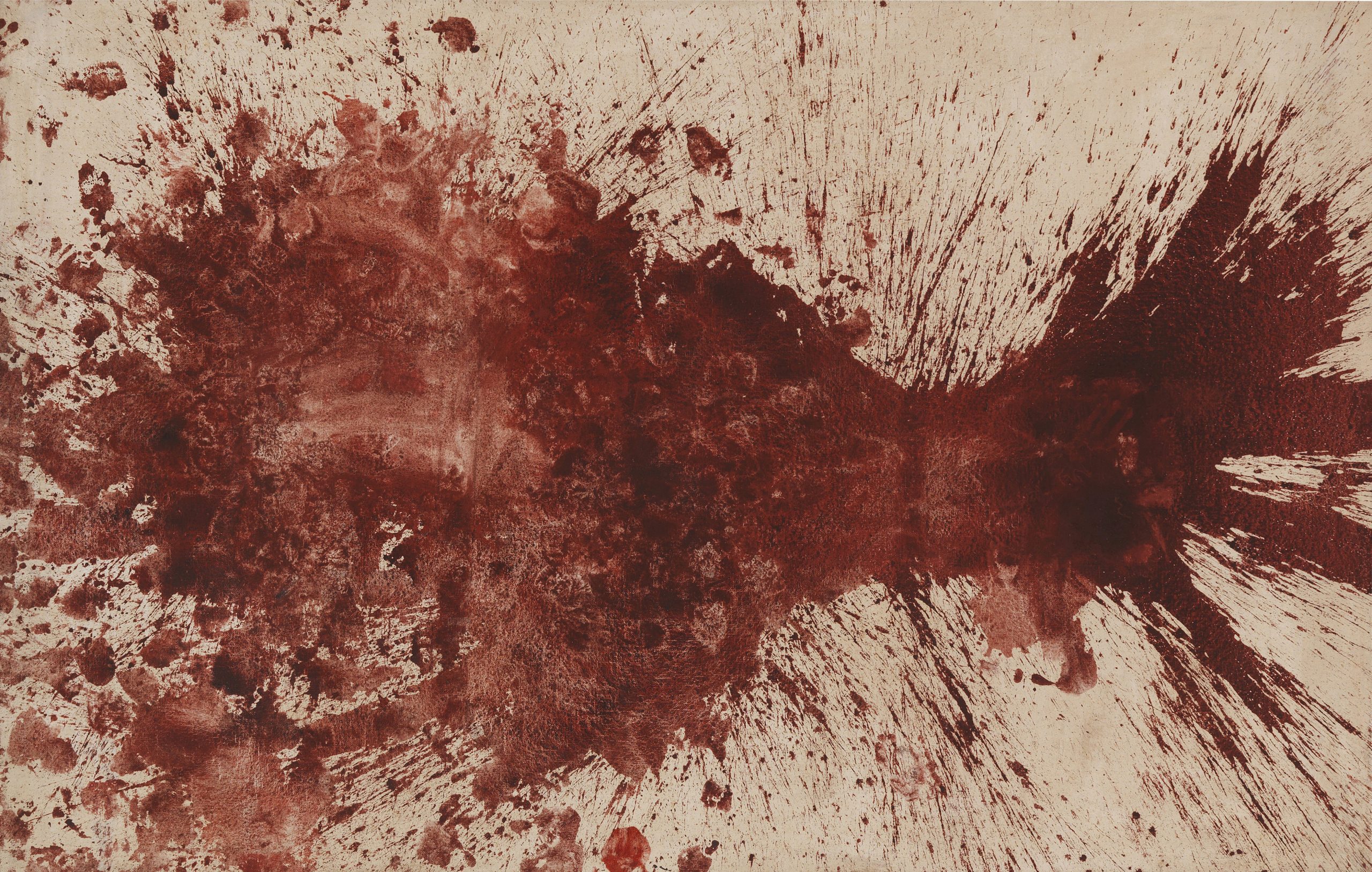 Hermann Nitsch, Ohne Titel (Schüttbild), 1961
Nitsch's recent results at auctions are encouraging for his collectors. Last June, Nitsch's ÖLBERG was auctioned at Sotheby's Art Contemporain Sale in Paris and was sold at €396,500, far exceeding its original estimate of €30,000 – €50,000. Signed and dated in 1960, ÖLBERG was last exhibited at Gropius Bau in Berlin as part of Nitsch's retrospective organised by the Berlin Nationalgalerie in 2007.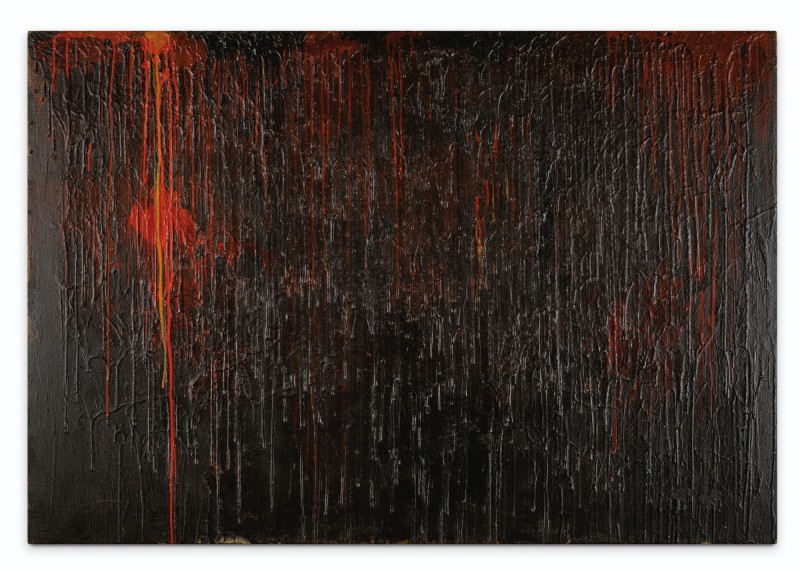 Hermann Nitsch, ÖLBERG, 1960
Hermann Nitsch (b.1938, Vienna) is an iconic figure in contemporary art, being one of the founders of the avant-garde Viennese Actionism movement. He was central to the reforming of the canonical notions of worldwide art in the 1960s. Nitsch has worked with radically experimental and multimedia methods throughout his career and is the only Viennese Actionist member still working today.