Artvisor's Frieze New York 2019 Highlights
The first days of Frieze New York delivered solid sales and excitement, leaving the heat issues experienced in last year's tent a distant memory.
Artvisor's very own Nico Epstein is currently working at Frieze as part of their VIP bespoke services and gave us a quick guide to the highlights of the fair's eighth edition…
Spot the artist!
Many of the artists whose works were on display came to show support of their galleries. Though the influential conceptual artist John Baldessari once famously quipped that being at an art fair was like watching your parents have sex, it seems that this formerly awkward situation is no longer a concern. On the first day of the fair, Hank Willis Thomas, Fred Eversley and Freddy Rodriguez were all spotted talking to collectors at their gallery's booths (Goodman Gallery, Kordansky and Hutchinson Modern respectively).
Digital & worldly fantasies …
Digital works are becoming more and more entrenched in the standard art fair superstructure, as indicated by Daniel Birnbaum's Electric section that is showcasing VR art by artists like Anish Kapoor, R.H. Quaytman and Timur Si-Qin. Samson Young's utopian 4K visions at Eduoard Malingue and Lu Yang's disorientating and fantastical visions at Société's booth also drew crowds who seemed more intent on new discoveries than the standard blue chip material that this year's fair calendar has supplied the already crowded art world circuit since the start of the year.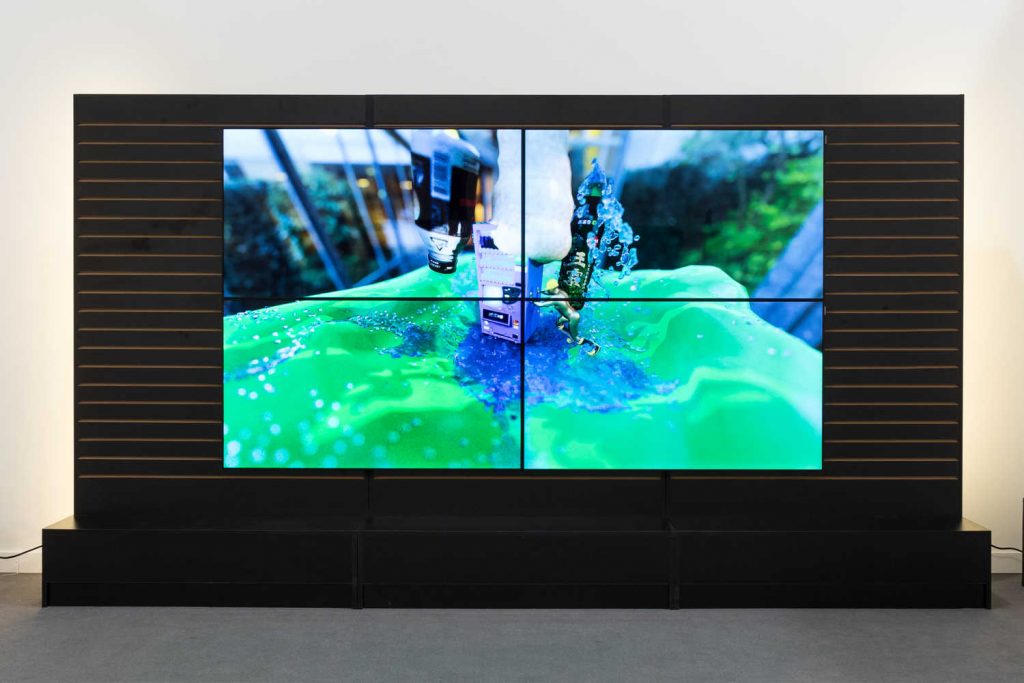 The surreal work of Olivia Erlanger continues to catch the eyes of fairgoers with her humorous blend of the magical and the ordinary. A trio of washing machines at And Now's booth revealing blue, orange and yellow mermaid tails protruding comically act as a reflection on the constant shape-shifting of the contemporary woman, who is often still sexualised or demonised. The work has also been making great content for social media accounts across the board.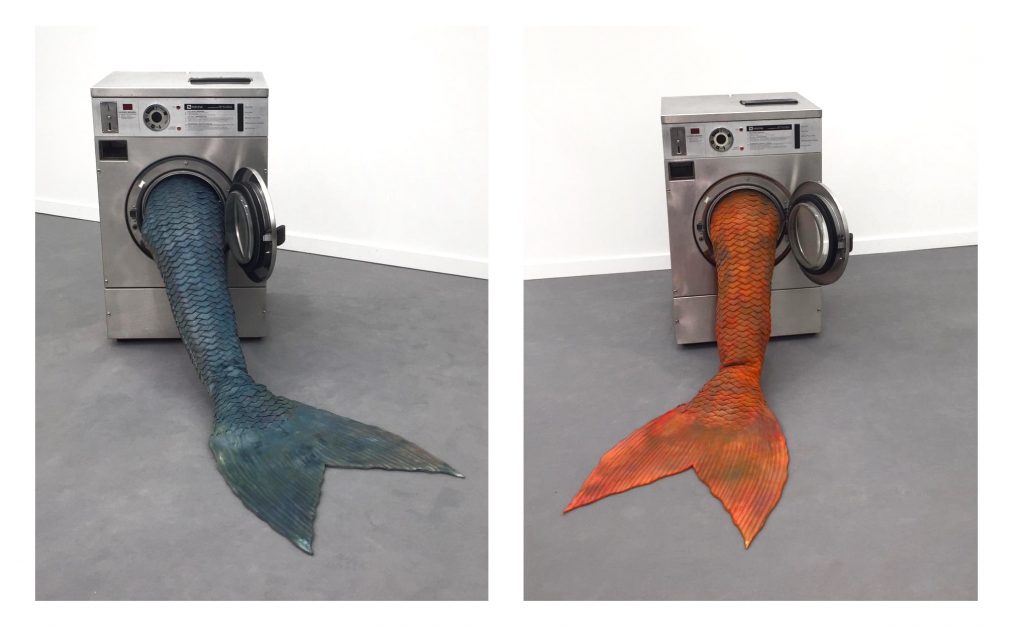 Also spotted at the fair is Gabriele Beveridge, hailing from our home-base in London, another one to watch. Her sculptural work Spine Through the Guts II, 2019, on view at Seventeen's booth, uses bodily metaphors but with the industrial: glass orbs delicately moulded on steel shop fittings imitate the structure of the human skeleton.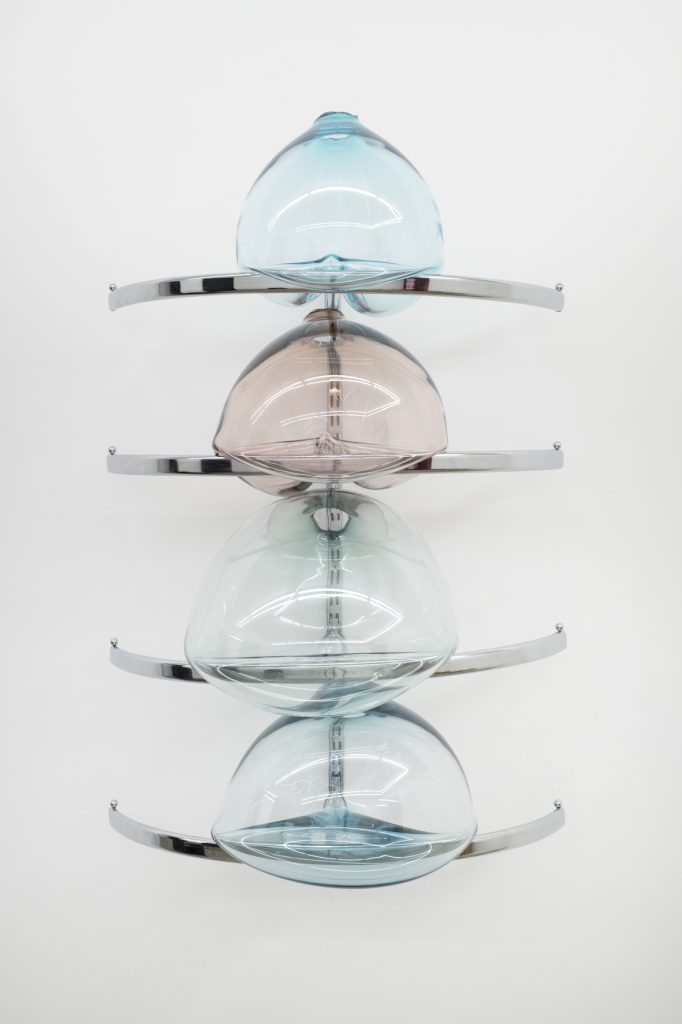 Portraiture?
The fair's Spotlight section, curated by Laura Hoptman who is the director of New York's Drawing Centre, presented lesser-known artists; Dastan's Basement's intimate selection of Bijan Saffari's portraiture is especially poignant – a key figure in the gay cultural world of Tehran and exiled after 1979, Saffari died just days before the fair's opening.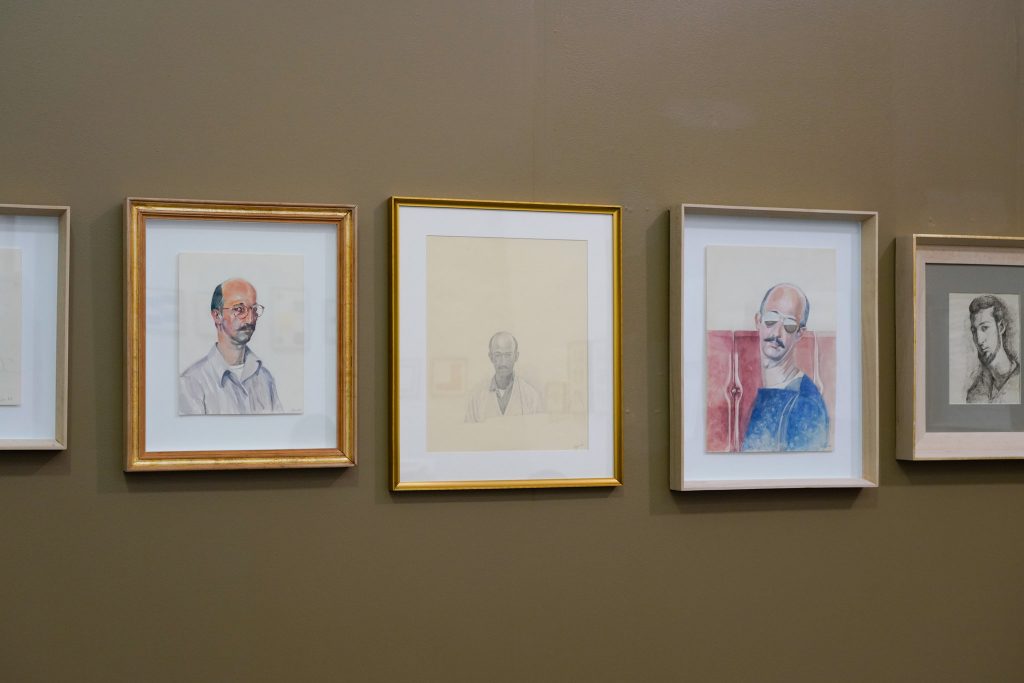 A more iconoclastic take on the classic medium of portraiture is XU ZHEN ®'s Light Source – St. John the Baptist, presented by Madein Gallery, a play on the often undesirable "made in China" signature. Xu's not-so-gentle touch leaves St. John marred by an explosion of white.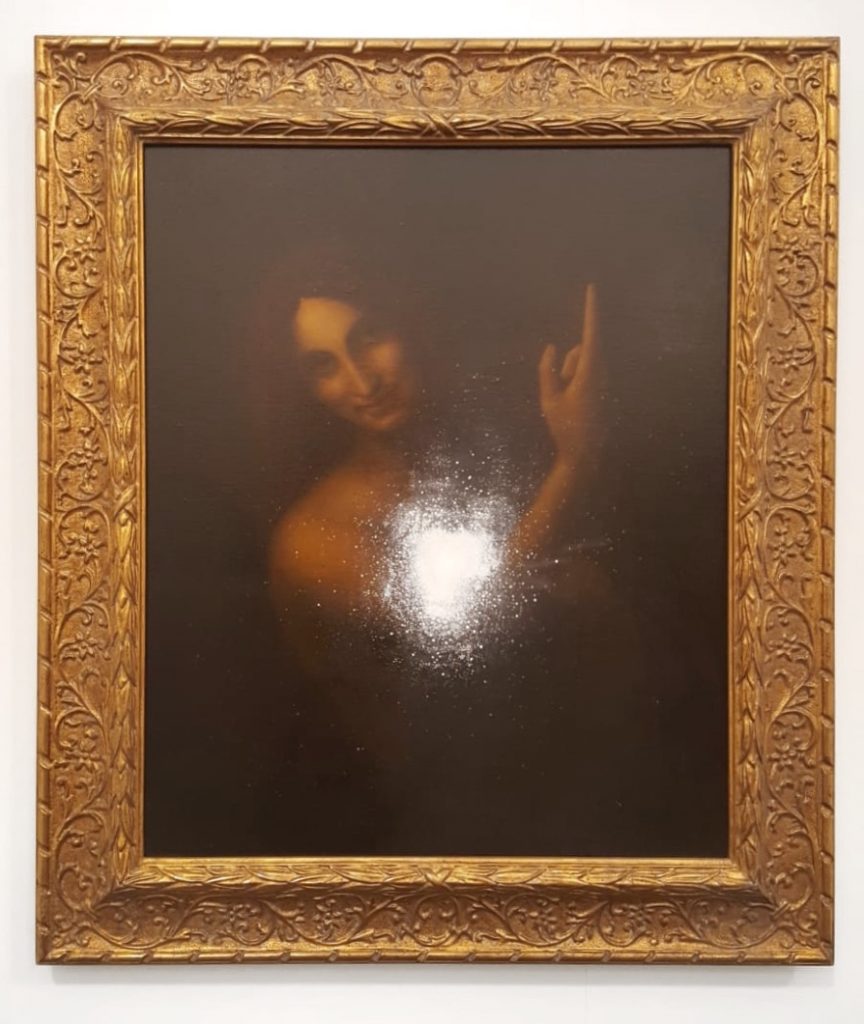 Looking to China
Other Chinese artists to take note of are Zheng Guogu and his Yangjiang Group at Tang Contemporary's booth, a key Chinese artist of the post-Cultural Revolution period. Hailing from Yangjiang, along the southern coast of China, Zheng and the Group's works are marked by a strong connection to their hometown, often lost in other generic references to a monolithic "Chinese" contemporary art.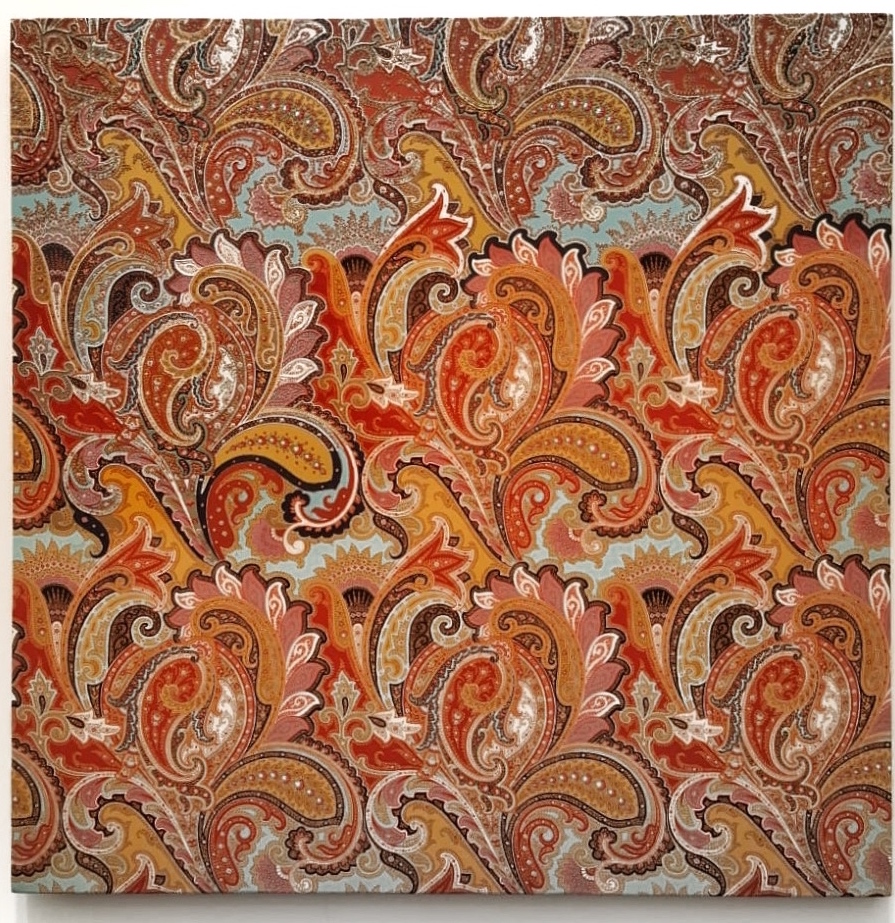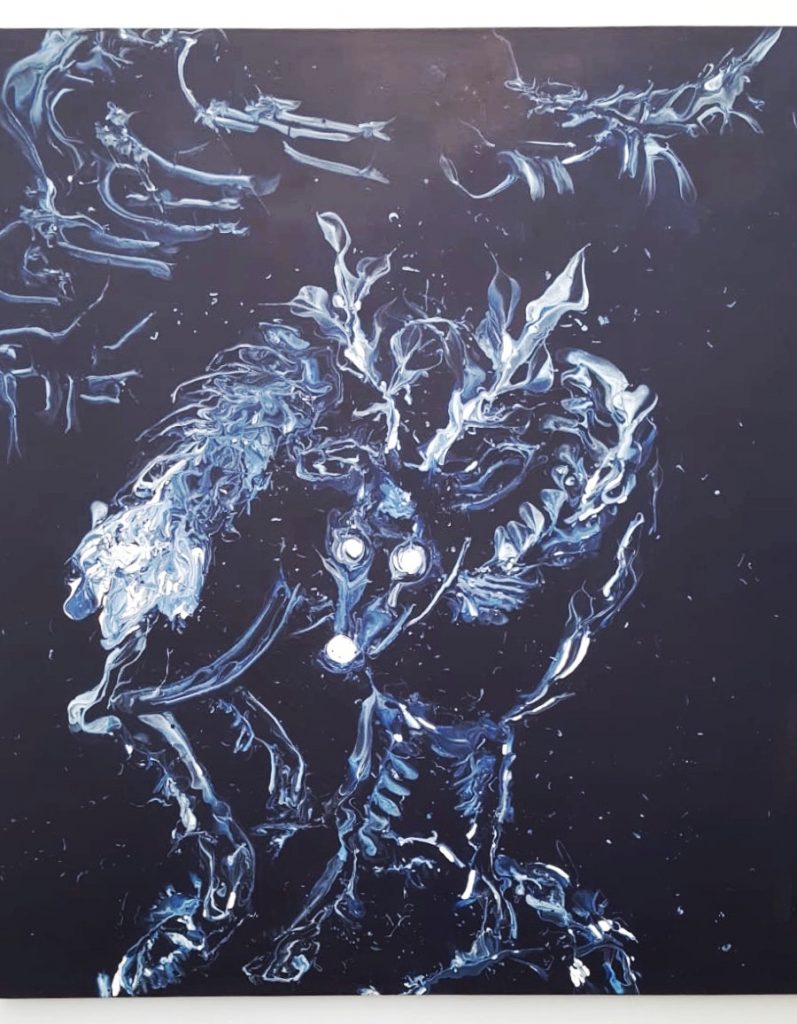 Vibrant patterns
Zheng's tactileWave Exercise 2 are joined by a whole host of abstracted textile works across the board. A few favourites are Juan Uslè's monumental Soñe que revelebas (Kamali), presented by Alfonso Artiaco, a hypnotic canvas of Paul Klee-like zigzags, and Mika Tajima's Negative Entropy at Kayne Griffin Corcoran, an almost painterly tangerine textile of cotton, polyester and rayon.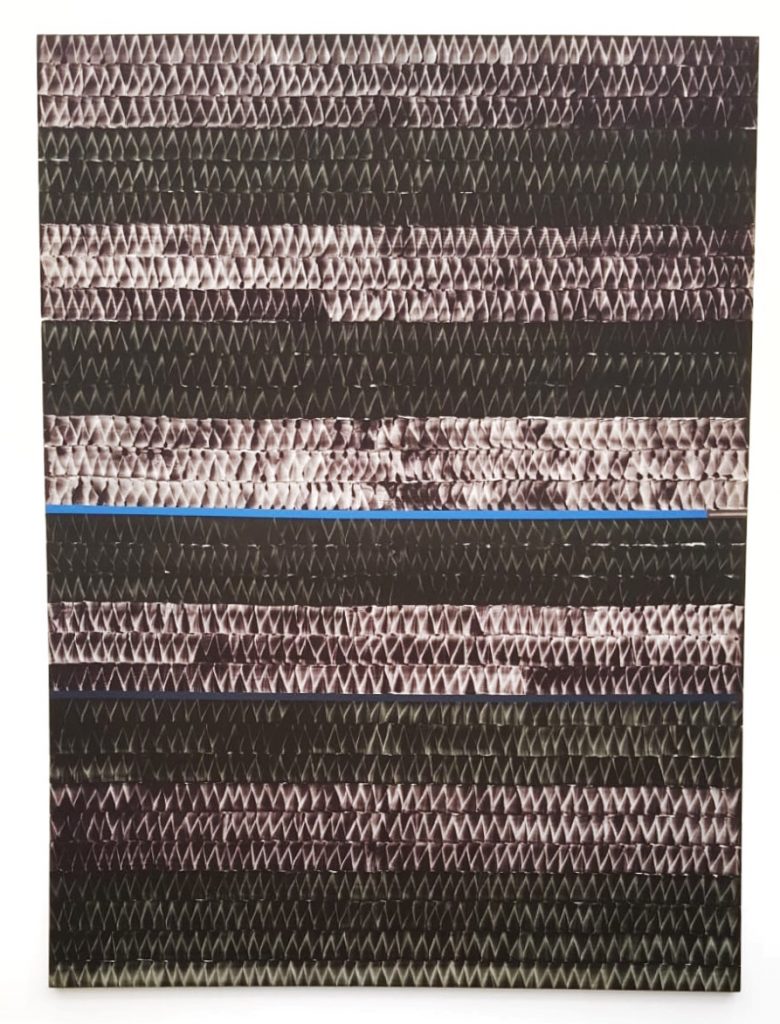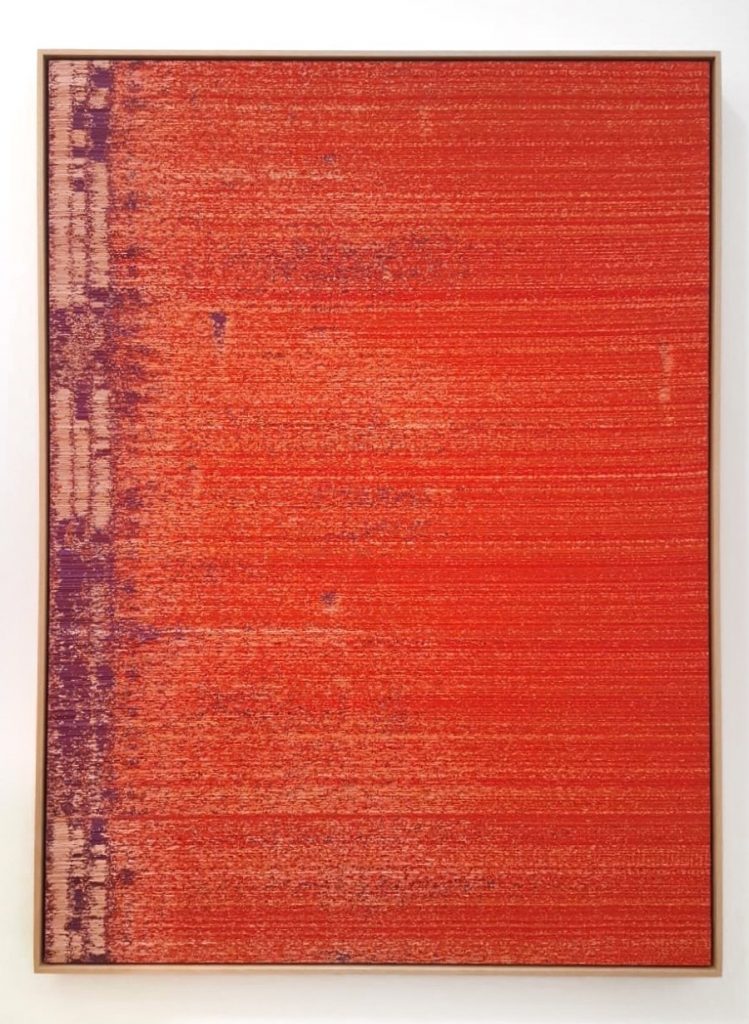 But an overview wouldn't be complete with a final nod to the classic medium of painting, and Cardi Gallery's featuring of four works by the Italian painter Claudio Verna showcases his meticulous handling of vibrant colour, characterised by the use of hard edges and uniform colour fields. A living artist whose career began in the 1960s, Verna's paintings are receiving new attention from international galleries and collectors in recent years.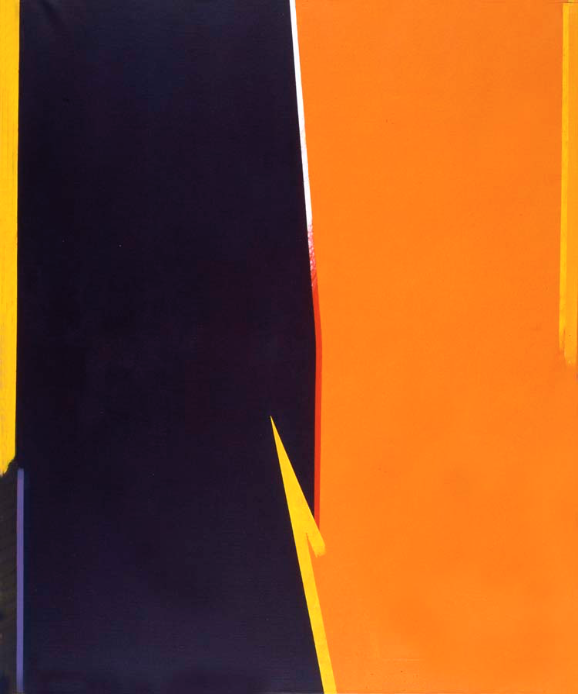 With two more full days of the fair ahead; the overall success of Frieze is hard to judge but we're certainly off to a strong start here in New York.