12 Women Artists to Watch
In celebration of International Women's History Month, Artvisor is taking the opportunity to showcase some women artists whose work we admire.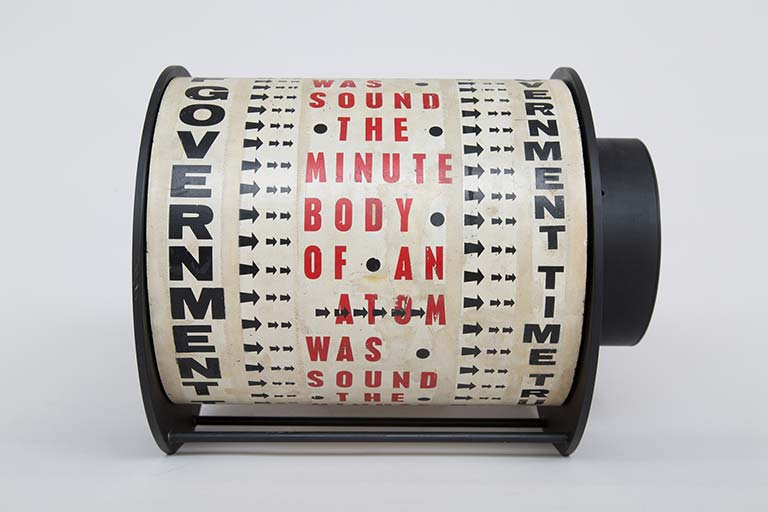 Liliane Lijn 
Liliane Lijn (b. 1939) is a British-American artist based in London. She was the first woman artist to work with kinetic text, stating in 1968 "[the] word accelerated loses its identity and becomes a pattern pregnant with energy. It is pregnant with the energy of its potential meaning should it once again become a word". In one of Lijn's earliest and most iconic experiments with language and movement, she used Letraset to apply letters to cones and cylinders, fixed them to motorised turntables, and had them spin at varying speeds. The word and its meaning thus dissolved into movement, eradicating all sense and replacing it with pure energy and vibration. She named these installations Poem Machines, which were informed by the surrealist practice of automatic writing, which galvanised Lijn after meeting André Breton, the founder of surrealism, in Paris. Lijn will be participating in the 59th Venice Biennale, titled The Milk of Dreams opening 23 April 2022.
---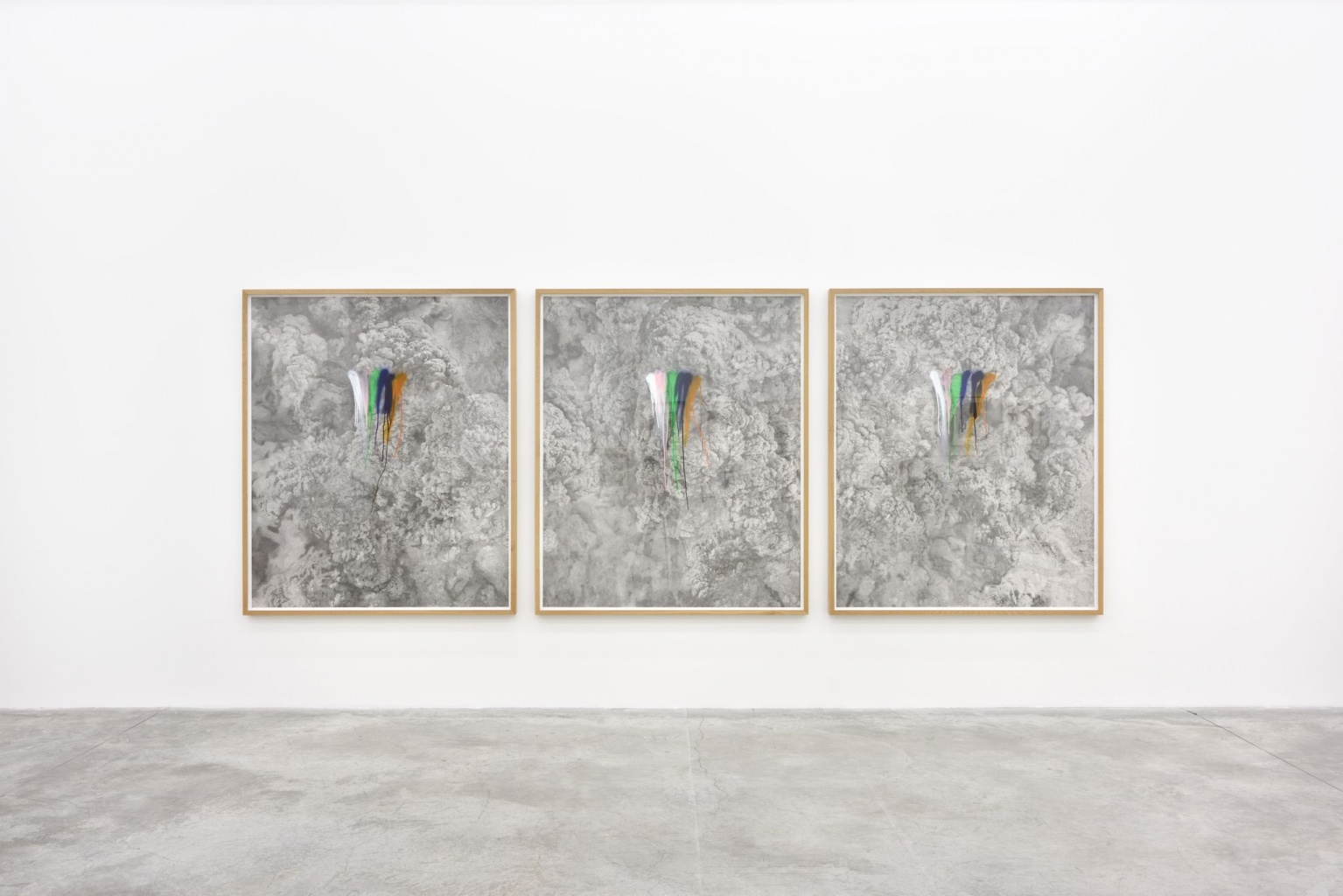 Thu Van Tran
Thu Van Tran (b. 1979) is a Vietnamese artist working in Paris whose work revolves around the concept of memory and personal and collective narrative. Thu Van Tran fled her birth country in 1981 and studied at the Glasgow School of Art and the École Nationale Supérieure Des Beaux-arts. Much of her work responds to the current day consequences of the Vietnam War and US involvement in spraying chemical agents; an allegory for the contaminatory nature of identity. In an interview with Art and Market, Van Tran explained this aspect of her work, stating "I am often asked if my work deals with violence and oppression. To that, I would rather say it's about contamination. We embody this notion through our mutant identities, regardless if we consider ourselves migrants, tourists, citizens… Our past and personal history are stains." In 2021 Tran was included in the group exhibition Global(e) Resistance at the Centre Pompidou, Paris and in 2017 she participated in the 57th Venice Biennale.
---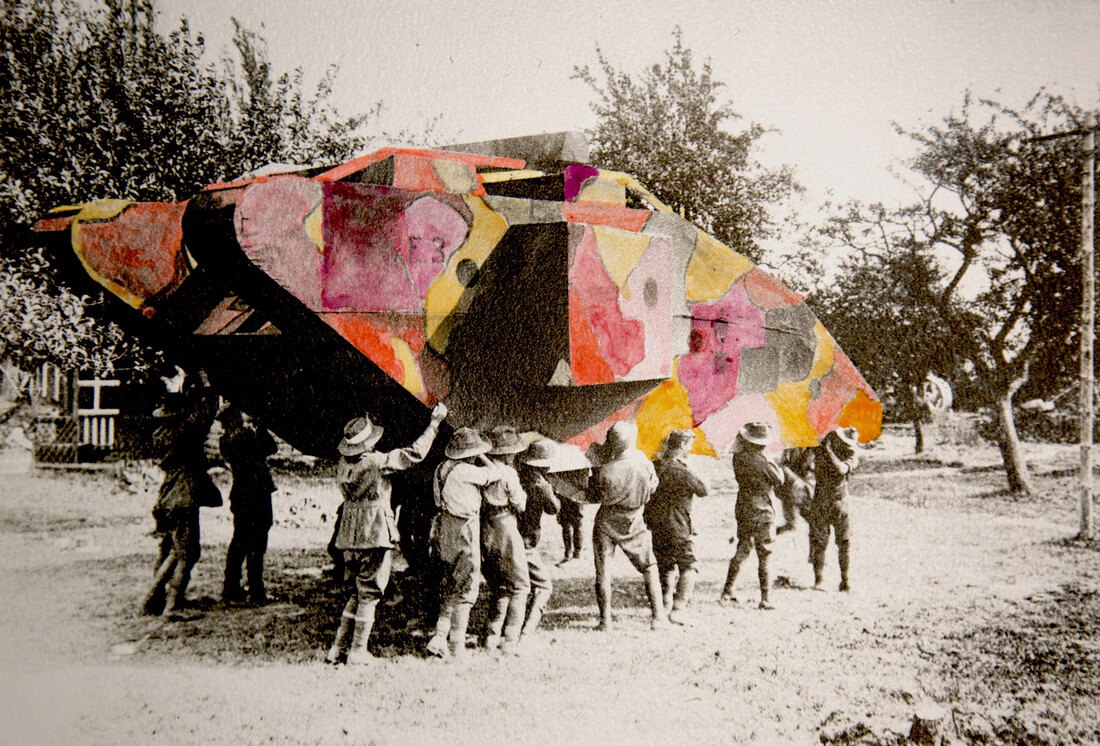 Rä di Martino
Rä di Martino (b. 1975) is an Italian artist based in Rome whose works range from performance art to installation and film as well as photography. She received a master's degree in fine arts at the Slade School of Art and later moved back to Italy. Her art explores the role of the media, specifically cinema and television to investigate how the public views the world. Di Martino's photography and films are influenced by her background in theatre, often using actors and props in order to deconstruct intense and intangible experiences such as human relationships, war and the fabrication of history. Empty film sets often become a stage on which to question how 'reality' is experienced, alluding to the stimulatory nature of the human experience itself. In 2012, Piero Tomassoni curated an exhibition of di Martino's work in London, while her series No More Stars (Star Wars) was being showed at Tate Modern. Amongst other institutions, she has exhibited at MoMA PS1, New York; The High Line, New York; MAXXI, Rome. 
---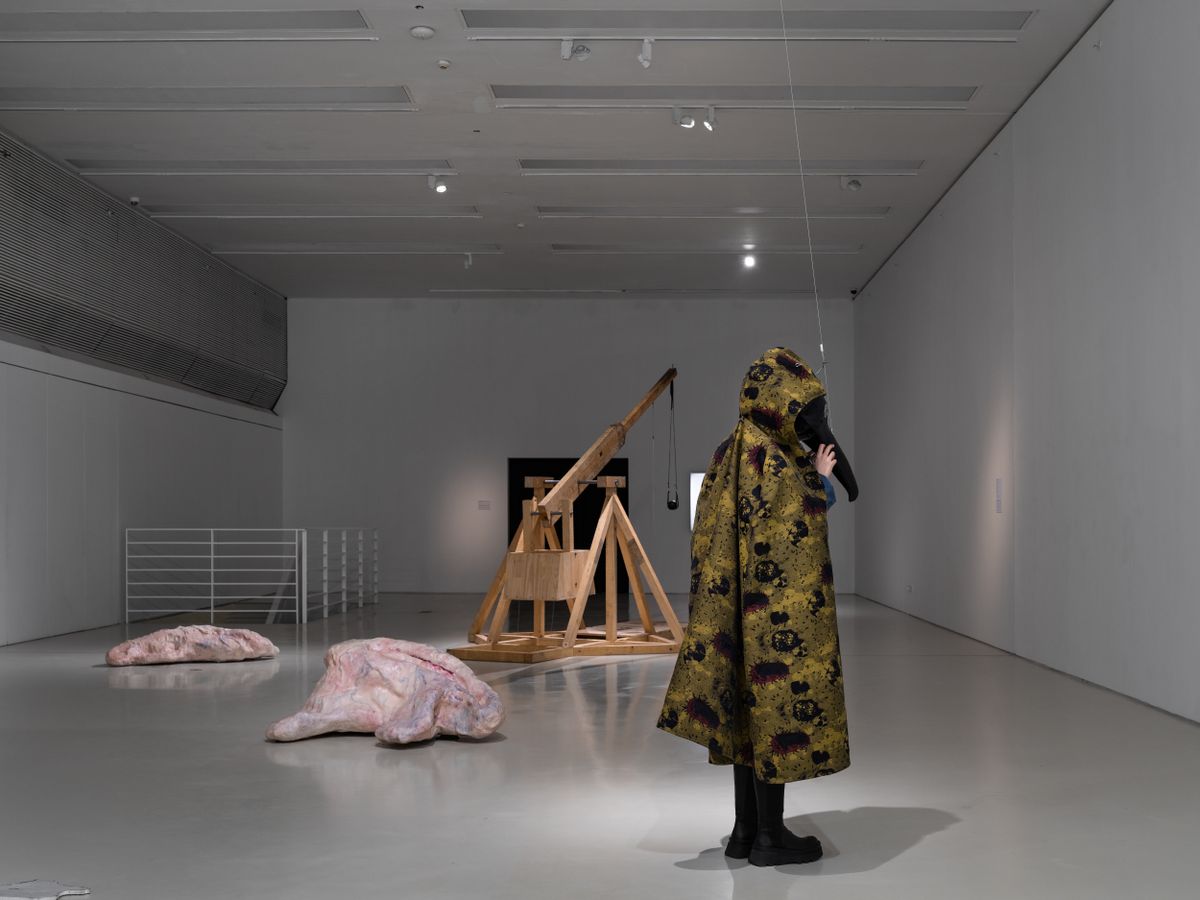 Candice Lin
Candice Lin (b. 1979) is a Los Angeles based multi-disciplinary artist who works in installation, sculpture, drawing, ceramics, and video. Lin conducts research into marginalised histories, colonial legacies and the materials that link them, often weaving together stories of migration, biological warfare, and British and American colonial relationships with China. Lin's recent exhibition at Spike Island, Bristol titled Pigs and Poison, refers to Chinese labourers which were named 'pigs', as they were known to live in extremely poor conditions, and the historically, economically and politically charged substance, opium. The nineteenth-century brought about two Opium Wars that led to strict immigration laws that eventually led to the 1882 Chinese Exclusion Act in the United States. Consequently, Lin maps the history of the material history of the drug as a means of shedding light on today's racially charged policies. Lin will be participating in the 59th Venice Biennale.
---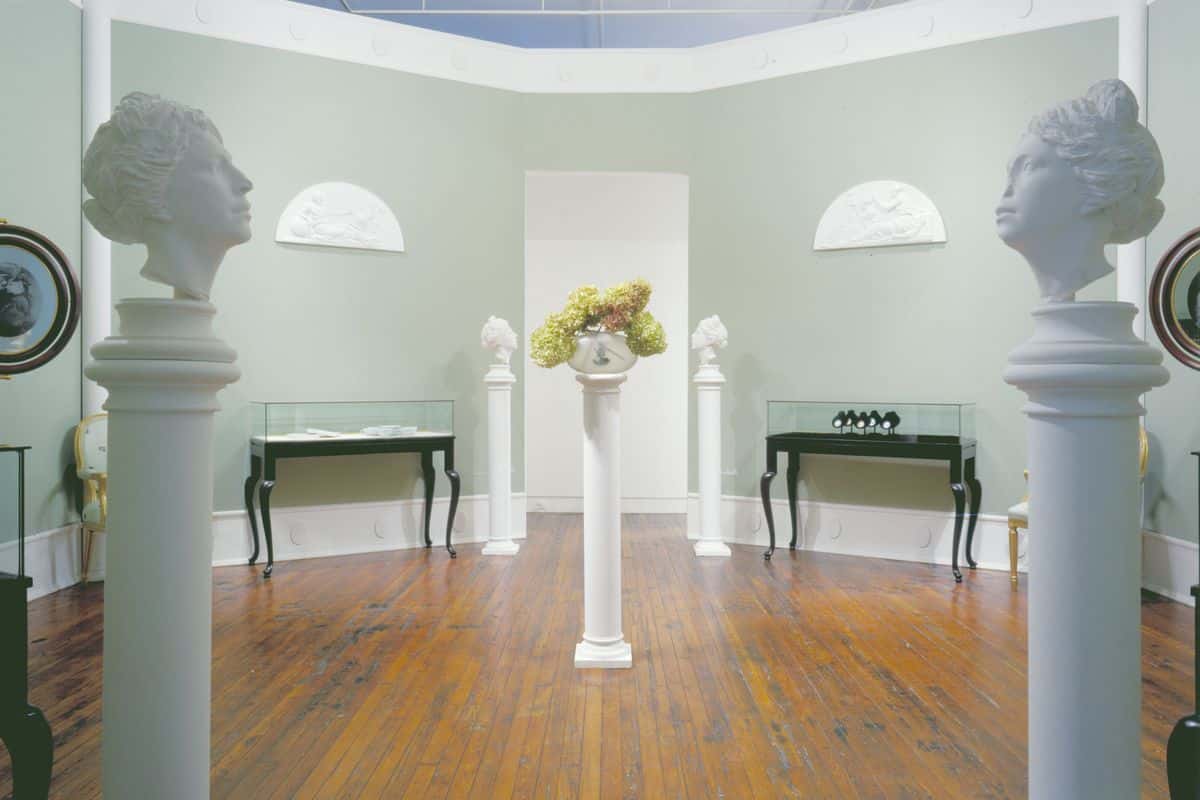 Barbara Bloom
Barbara Bloom (b. 1951) is an American artist based in New York. Her work focuses on the relationship between objects, comparing the experience of viewing her work to the approach of a detective who is presented with various clues and material evidence and has to then unveil the connection between them. She refers to the juxtapositions she generates in her art as "visual innuendos". Bloom is known to say that she sees herself as more of a novelist than a visual artist, claiming that much of her practice is founded upon literary production rather than painting or sculpture. In a recent exhibition at Capitain Petzel titled "Works on Paper, on Paper" the artist employed abundant references to her literary heroes such as Vladimir Nabokov and Jane Austen. In 2022 she will be producing a large-scale commission for The Shed arts centre in New York. She has had solo exhibitions at the Museum of Modern Art, New York; Museum of Contemporary Art, Los Angeles; and Serpentine Gallery, London.
---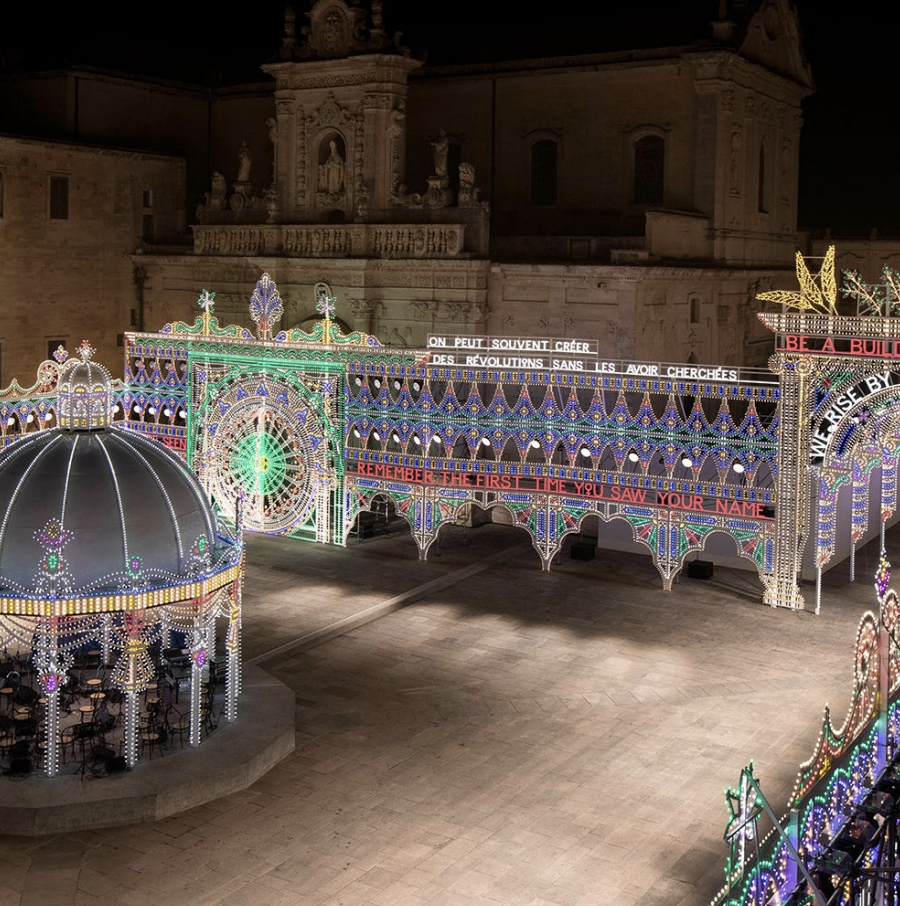 Marinella Senatore
Marinella Senatore's (b. 1977) practice spans performance, video, photography, installation, sculpture, drawing, and collage. Her work revolves around shared narratives and Senatore's own experiences. It often embodies political statements related to feminism, white supremacy, and human rights. With an emphasis on storytelling, Senatore generates a call to action that often directly responds to social and political structures and events. She said in an interview with Speakart, "To think about the work of an artist without a social role is for me impossible." Last year, Marinella Senatore illustrated a reprint of the original first edition of Dante's Divine Comedy . In 2022, Senatore will have a solo exhibition at Center for Contemporary Art, Tel Aviv. She participated in several biennales around the world and her work has been exhibited at Centre Pompidou, Paris; MAXXI, Rome; and Palais de Tokyo, Paris, amongst other institutions.
---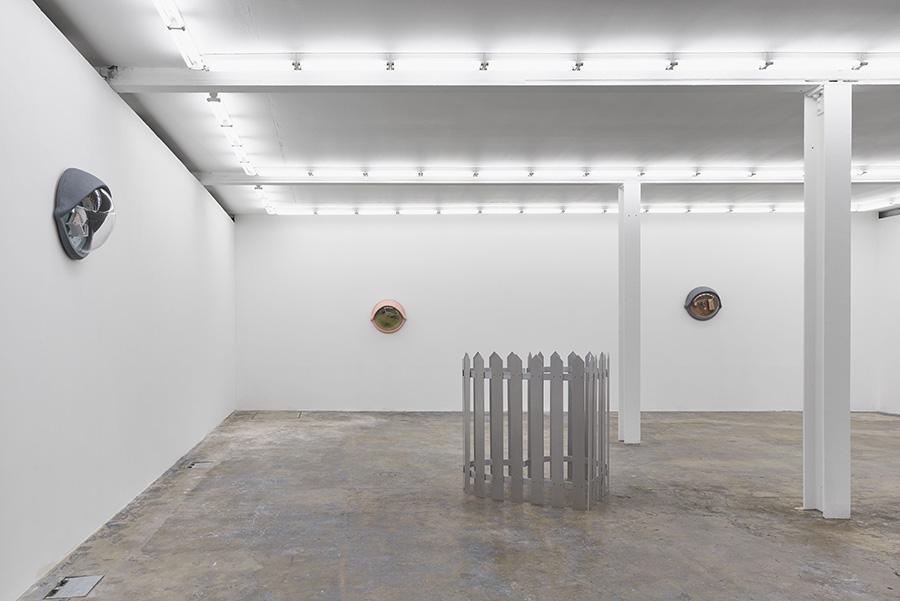 Olivia Erlanger
Olivia Erlanger (b. 1990) is an American artist based in Los Angeles, California. Erlanger's most recent sculptural series, made during the lockdown, Home is a Body, draws from the cultural mythologies and aesthetic production surrounding the 'American dream': white picket fences, sleek kitchen appliances, perfectly placed house plants. These miniature domestic spheres appear under the heavy concave lens of an eyeball. The ocular imagery alludes to the all-pervasive presence of surveillance capitalism in our lives today. In this way, Erlanger's work captures the tension between alienation, loneliness, and disaffection that characterises our digital age, and yet the simultaneous presence of another's gaze in our lives. Erlanger's work is currently showing in a group exhibition, Shell, alongside Heidi Bucher and Nicola L. at Del Vaz Projects, Santa Monica. 
---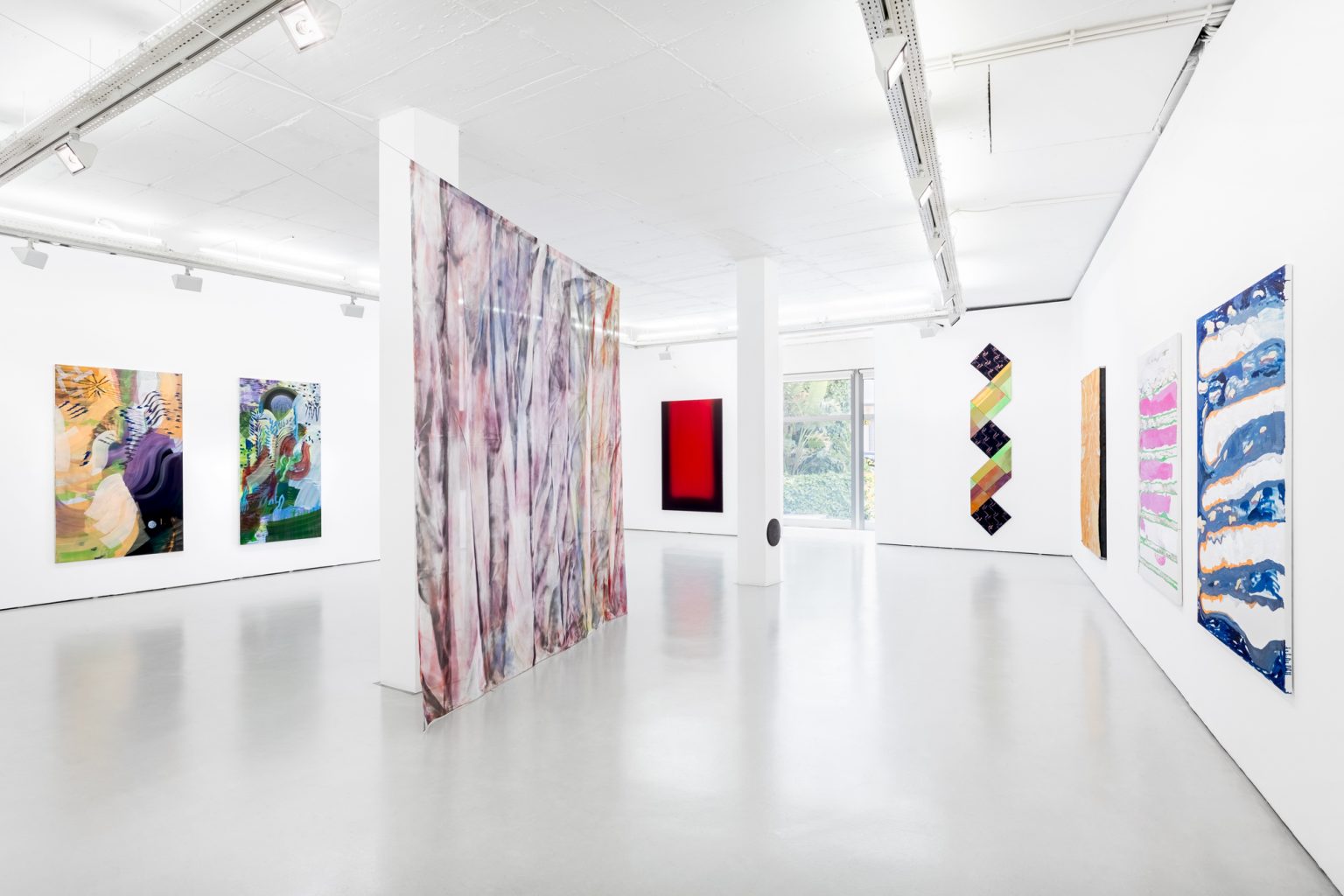 Ana Cardoso 
Ana Cardoso (b. 1978) is a Portuguese artist based in New York and Lisbon, whose work draws out the processes behind geometric abstraction. Her practice focuses on painting as a process of becoming rather than an endpoint. Her work references women in the abstract art movement, such as Anni Albers. In the tradition of Anni and Josef Albers, Cardoso plays with the effect of colour on the viewer's perception of depth, and takes geometric shapes to dissect, divide, and fragment them, shattering their unity and rationality. Some of her paintings incorporate the use of panels, creating optical illusions by placing distinct colours next to each other, playing with flatness and space. Cardoso stretches the boundaries of what constitutes painting and what is considered a complete artwork. She is currently exhibiting in Footnote 15: A Prototype at Boavista Gallery in Lisbon (one of the city's Municipal Galleries), an exhibition that she helped organise with Barbara Piwowarska. 
---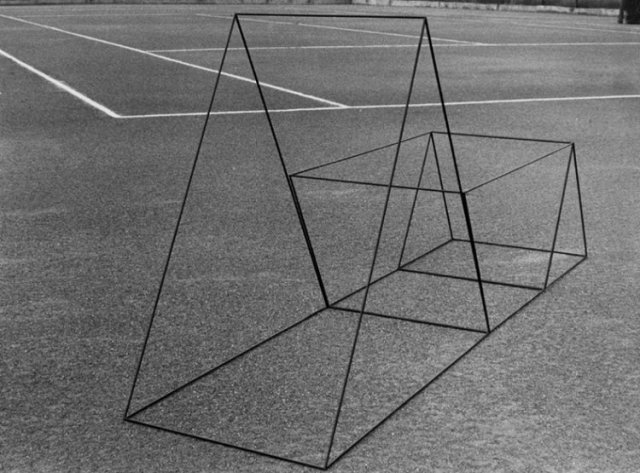 Giuliana Balice
Giuliana Balice (b. 1931) grew up in Naples, Italy where she attended the Academy of Fine Arts. Drawing from Russian Constructivism, Concrete art and De Stijl, Balice's oeuvre prioritises geometric abstraction. During the 1950s, Balice established herself in Milan, with her first solo exhibition at the Galleria Numero, curated by the art critic, and historian Lara Vinca Masini. In the late 1960s, she began to experiment with three-dimensionality, using industrial materials such as wood, iron, steel, and acrylic. In the spirit of Constructivism, her work has been recognised for its commitment to design in the service of social needs and industrial production. In 2009, she participated in 1919/2009 – 90 Years of Bauhaus at the Forum Konkrete Kunst-Peterskirche museum, curated by Heidi Bierwisch. The catalogue raisonné of her work and career was just published by Skira at the beginning of this year. 
---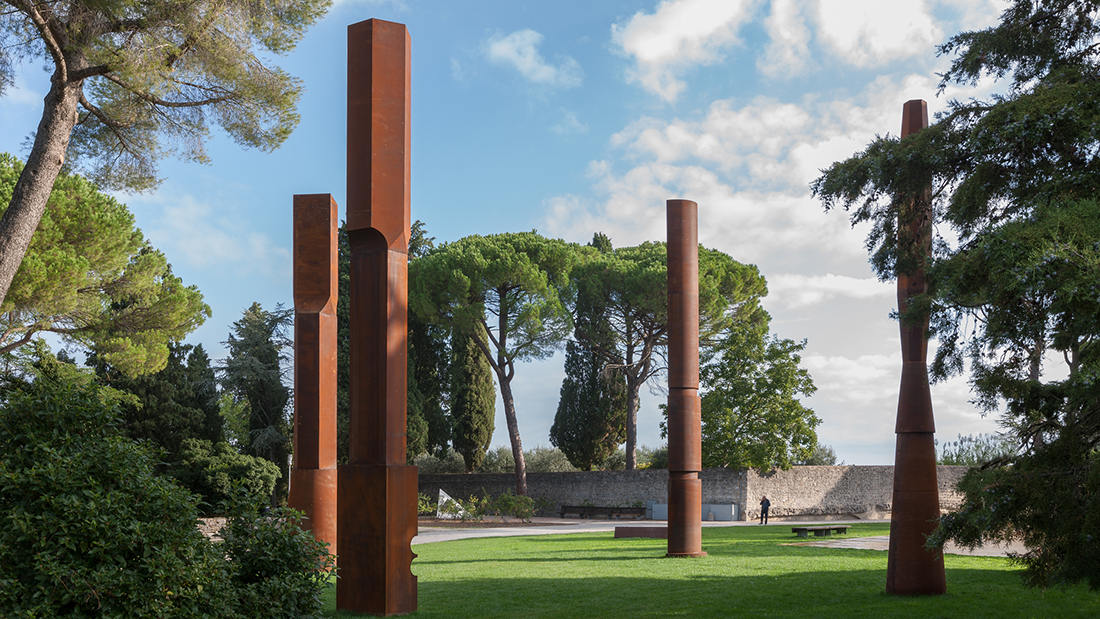 Beverly Pepper
Beverly Pepper (1922 – 2020) was an American born sculptor who moved to Rome in the early 1950s, subsequently splitting her time between New York and Italy for most of her life. Whilst she began her career as a painter, Pepper went on to produce large sculptures made from Corten steel, a type of metal that acquires a painterly sepia over time. Although this material is often associated with Richard Serra, Pepper had started using it in 1964, claiming admiration for its resistance and its stubbornness even through the process of corrosion or patination. Pepper's employment of industrial materials and the sheer scale of her work is significant; it is considered a particularly virile practice that involves the body and physicality. Pepper's work forms part of collections in the Museum of Modern Art, San Francisco; The Metropolitan Museum of Art, New York; and Walker Art Centre, Minneapolis, amongst others.
---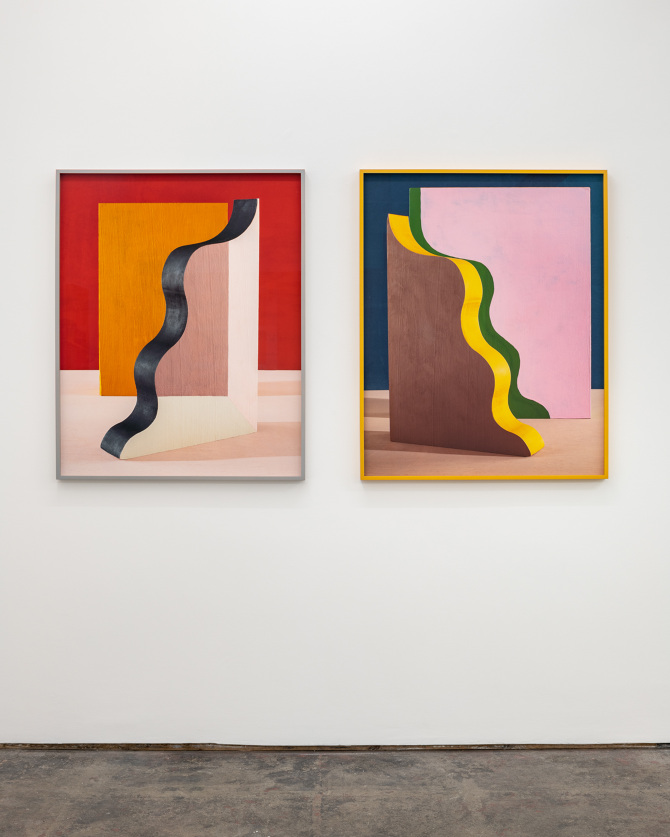 Erin O'Keefe
Erin O'Keefe (b. 1962) is an American artist based between New York City and New Brunswick, Canada. She received a bachelor's degree in fine arts from Cornell University and a master's in architecture from Columbia University. As such, an architectural sensitivity pervades her work, composed of overlapping structures that echo the surreal landscapes of a Giorgio de Chirico for a new millennium. O'Keefe's work plays with the viewer's senses in terms of mimetic disorientation. At first glance the images appear to be painted straight onto the surface; however, this is merely a trompe l'oeil. O'Keefe's vibrant geometries are produced through photography taken of three-dimensional constructions which the New York Times has aptly termed 'Bauhaus Playhouse'. O'Keefe's work has been shown at The Photographer's Gallery, London. She received a recent solo show at Seventeen Gallery, London.
---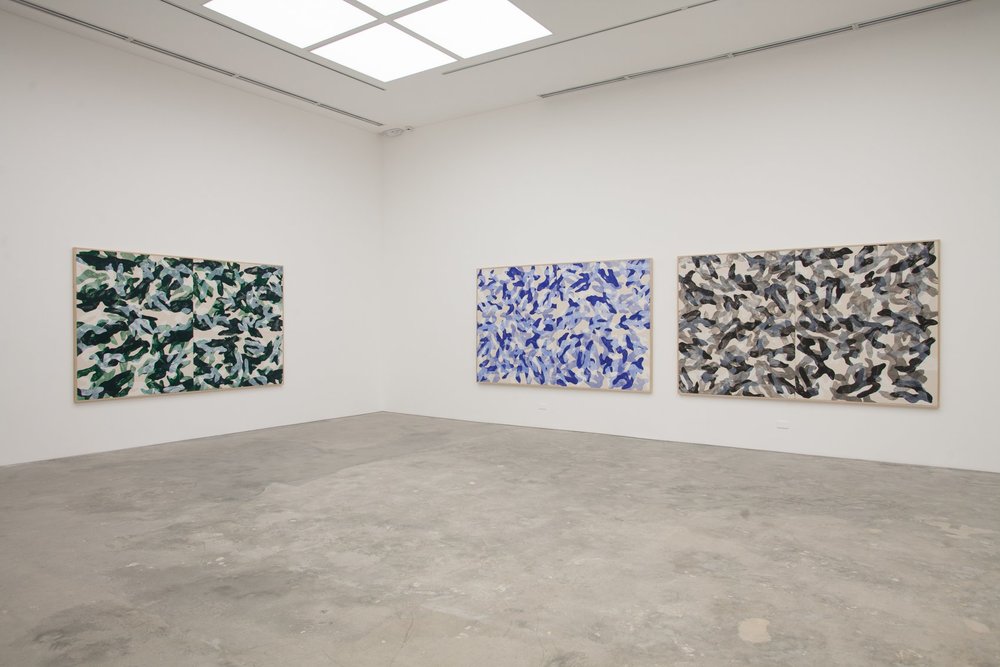 Nicole Coson
Nicole Coson (b. 1992), a London-based artist who grew up in Manila, explores the themes of surfacing and disappearance. Coson describes her work as, "between the organic and mechanical, anonymous and personal, a specific place and anywhere at all". The artist completed a BA in Fine Art at Central Saint Martins in 2014 and a MA in Painting at the Royal College of Art in 2020. During her time at Central Saint Martins, Coson began to focus on printmaking techniques which she has carried forward in her work. In her pieces, Coson often uses abstract imagery suggestive of organic forms such as bones and leaves. In many works, she applies repetitive patterns on a large scale that are documents of fleeting experiences. Coson's work was shown as part of Bloomberg New Contemporaries, 2020. She has participated in fourteen solo and group exhibitions over the past year including at Ben Hunter, London; Silverlens, Manila; and Brigade, Copenhagen.
For more information on these artists, please contact us.