Vanessa Jackson. Spin off. Exhibition at Artvisor, London
Geometry, the site of form and function, may resist its innate rules to offer a sense of liberation, allowing elaboration, ornamentation and re-engagement with the curve, without gesture's touch. The breadth of geometry, crossing all boundaries and civilisations, can embrace illusion with decorative connotations but may equally demand severity. I have no need for invention. – Vanessa Jackson, from the book Murmurations, Copy Press, 2022.
We are delighted to announce our upcoming exhibition, Vanessa Jackson. Spin off, viewable by appointment in London from 11 October 2022.
Born in Peaslake, Surrey, in 1953, Vanessa Jackson RA has been a prominent figure on the British art scene since the 1970s. Her geometric paintings play with space, architecture, and visual perception. Her use of semi-hard-edged shapes and colours intertwines the historical tradition of abstract painting as a canonical genre with optical and spatial illusions. With her recent project Piccadilly Art Take Over she surpassed the limits of the canvas, to explore the urban environment and what can be made beyond traditional substrates.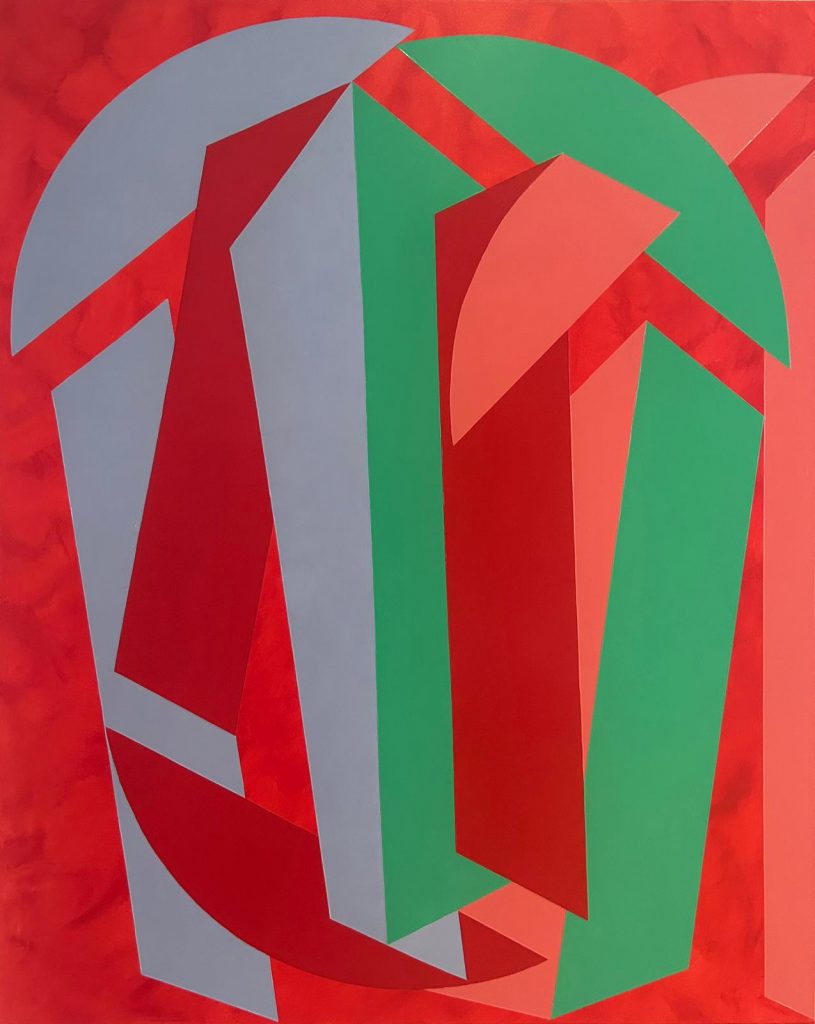 Jackson has been a tutor and friend to many successful artists, whom she says she was fortunate to meet and work with during her long and dedicated teaching career as Head of Painting at Winchester School of Art, and Tutor at the Royal College of Art and the Royal Academy Schools.
Spin off is the artist's latest solo exhibition, bringing together new paintings that showcase her interest in form, movement, and colour. Jackson's forms create their own unique and recognisable visual calligraphy with half moons and trapezoids creating visual dances reminiscent of the Russian avant-garde as well as Modernism. Beyond the recurrent motifs of lightly textured ground and angular contours, observers of the artist's work will notice the carefully dispersed impasto that comes from using a palette knife, Jackson's preferred tool.
While the exhibition contains works that are, in a sense, constrained within a gallery interior, the artist's lexicon is imbued with architectural and design components that are equally suited to the scale that the outside environment and site-specific mural paintings can afford to offer, as demonstrated in the highly successful Piccadilly Art Take Over in 2021.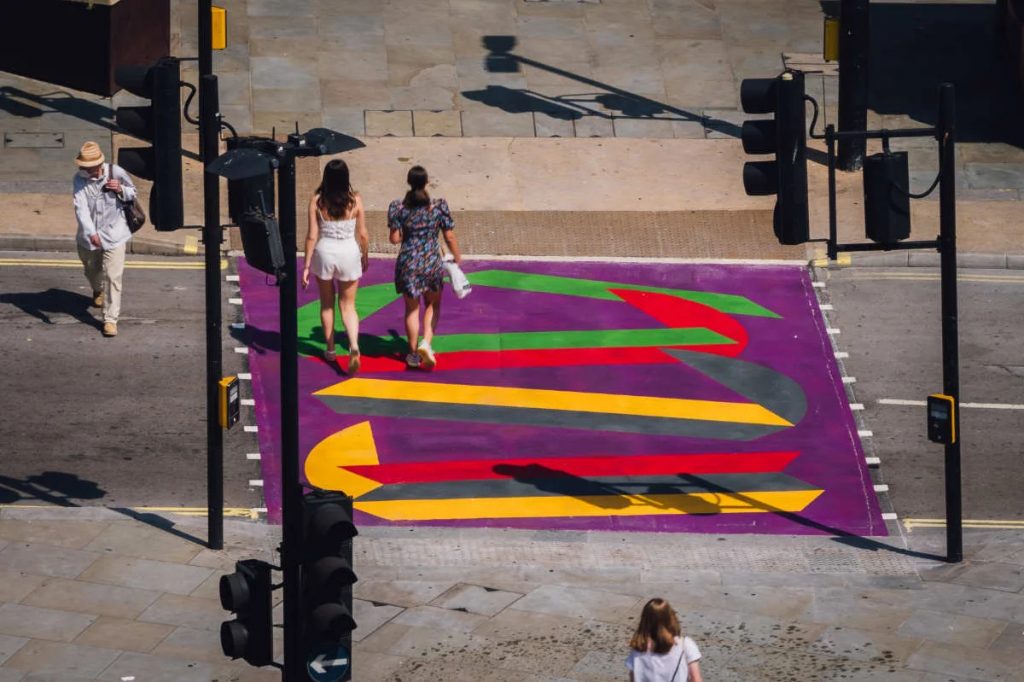 Vanessa Jackson RA (b. 1953, Peaslake, Surrey) is a British artist and a member of the Royal Academy of Arts since September 2015. She received her BA from Saint Martin's School of Arts in 1975 and her MA from the Royal College of Art in 1978. Jackson was previously the Head of Painting at Winchester School of Art, a MA/Research Tutor at the Royal College of Art and a Senior Tutor at the Royal Academy Schools. Recently, Jackson was one of the five artists chosen for The Piccadilly Art Takeover in 2021 where her UpTownDancing covered 13 of the traffic light crossings in London's West End.