Reverie's Sogno 5: Icaro at Fondazione Morra, Naples
On Friday, 30 September 2022, the Italian artist Reverie carried out her performance Sogno 5: Icaro in the courtyard of Casa Morra in Naples. The event was curated by Isabella Morra and was accompanied by a text by Piero Tomassoni.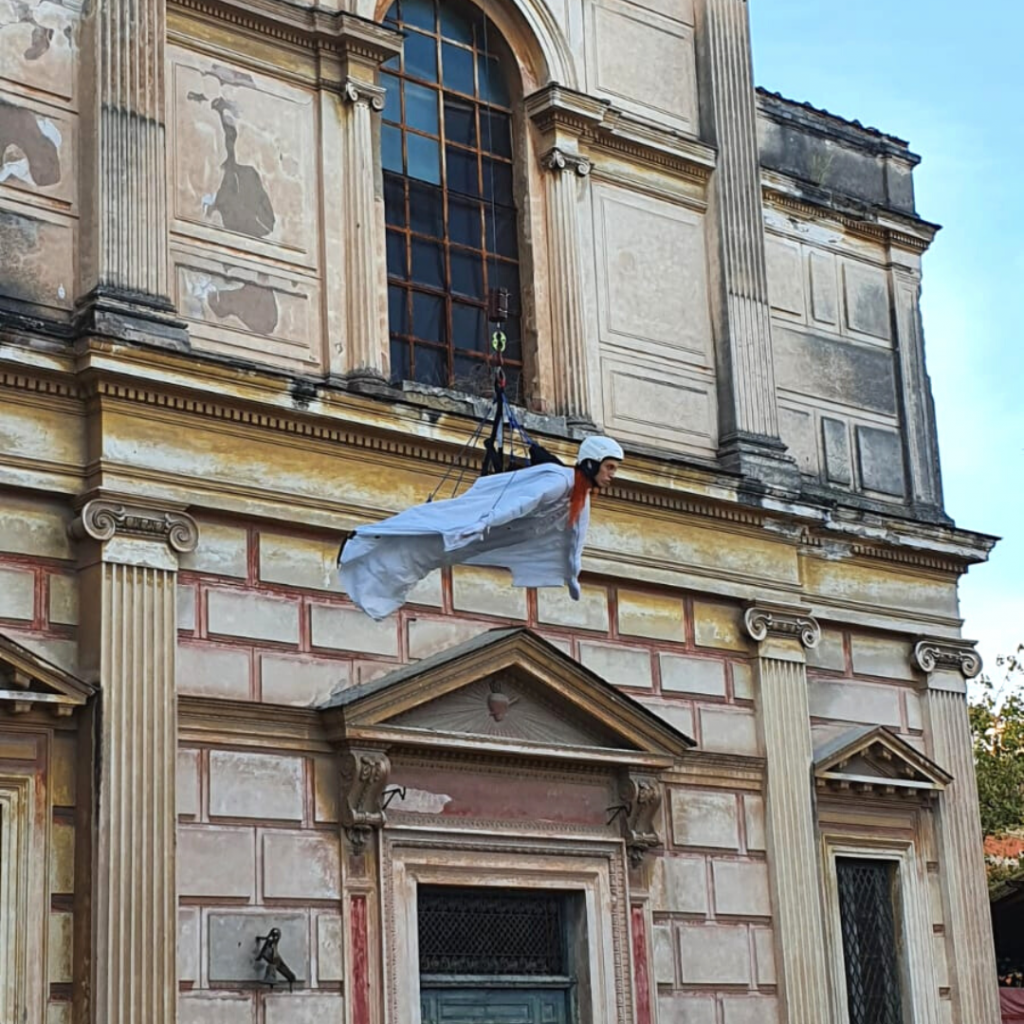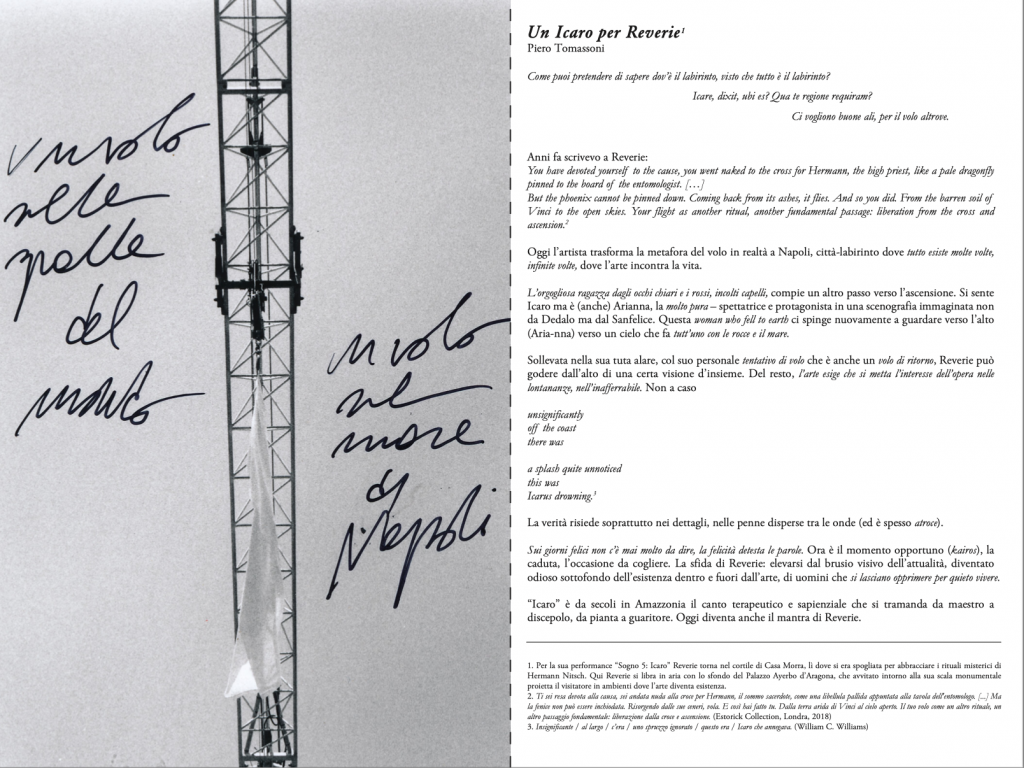 Reverie (b. 1994, Vinci, Italy) is an Italian artist based in Milan. Recent exhibitions and performances include: Il corpo dei sogni (2022, Basilica di San Celso, Milan); Sogno 4: alba lunare (2021, Festa della Ceramica, Montelupo); Sogno 3: la camera degli specchi (2021, FOG, Triennale, Milan); Sogno 2: The Sleeping Muse (2020, Palazzina Liberty, Milan, in collaboration with Fondazione Mudima, curated by Raffaella Perna); Sogno 1: l'archetipo del sé (2019, Fondazione VOLUME!, Rome), and Futura Poesia (2018, Estorick Collection, London, curated by Piero Tomassoni).