'Strange Clay: Ceramics in Contemporary Art' at Hayward Gallery, London
Large-scale installations by Shahpour Pouyan (b. 1979) and Salvatore Arancio (b. 1974) are featured in an ongoing major survey exhibition at the Hayward Gallery in London.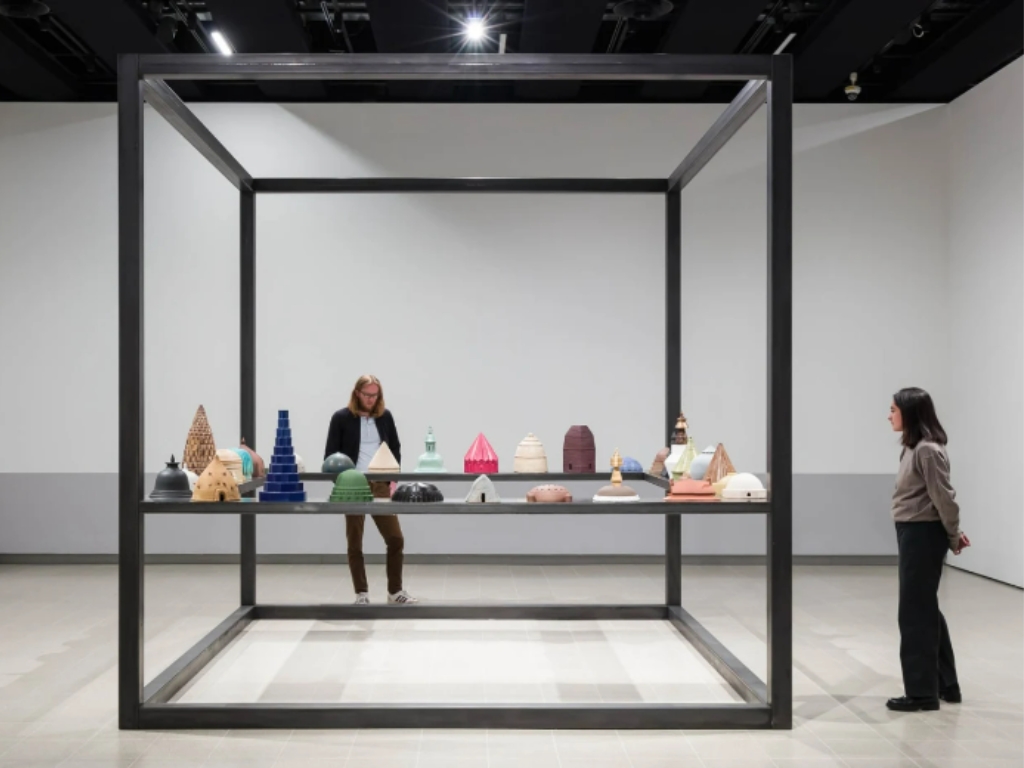 Curated by Dr Cliff Lauson, 'Strange Clay: Ceramics in Contemporary Art' presents large-scale and immersive sculptural works by twenty-three multi-generational and international artists working across recent decades. Contributing to the expanding dialogue between art and craft, the presentation proposes new perspectives and insights beyond the kiln as it inquires about the possibilities of ceramics as an inventive medium. It explores thinking through production and addresses meaningful conversations from architecture, the body, the domestic and organic, and social justice.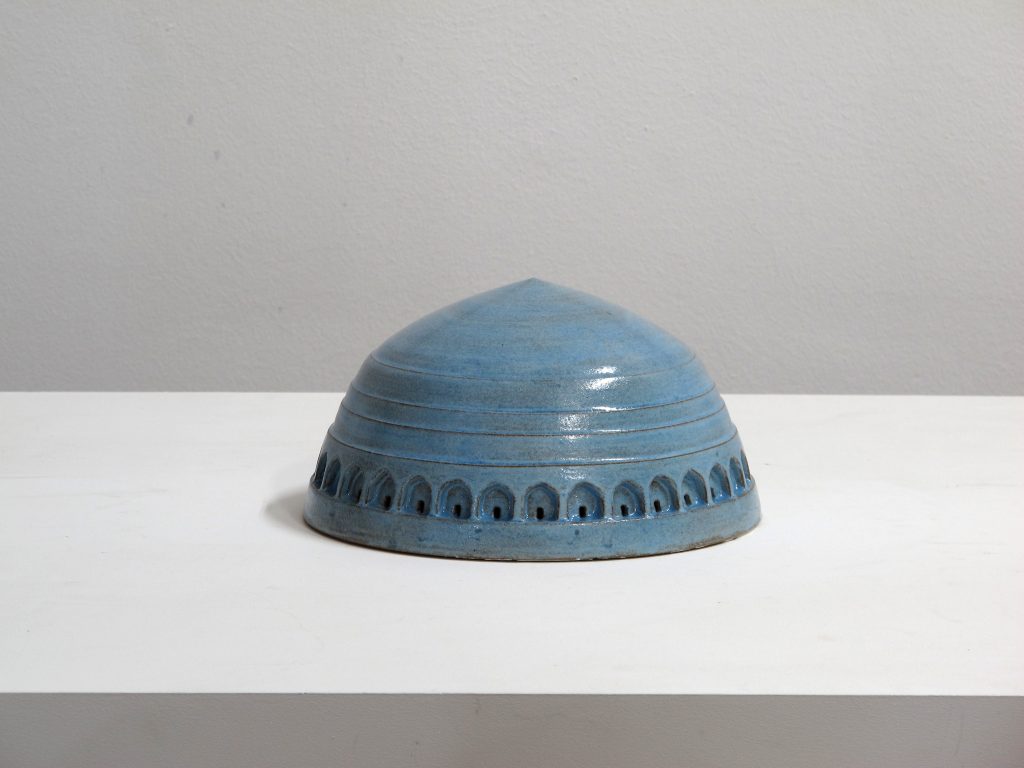 Part of Strange Clay is Pouyan's My Place is the Placeless, an installation made of thirty-three ceramic sculptures housed inside a steel cuboid. The result of two-year intensive research on distinctive historic structures and genealogy, the work represents domes from monumental buildings in locations where the artist's ancestral line is traced. From Norway to Iraq, Pouyan 'constructs' his own identity through the language of architecture. Extracting a Foucauldian approach to lineage, it highlights the human tendency to memorialise legacies of power as genetic heritage becomes a record of conquest. Pouyan's work comments on power, domination, and political issues through poetic visual forms. His practice is informed by science, archaeology, and architecture that bridge past and present.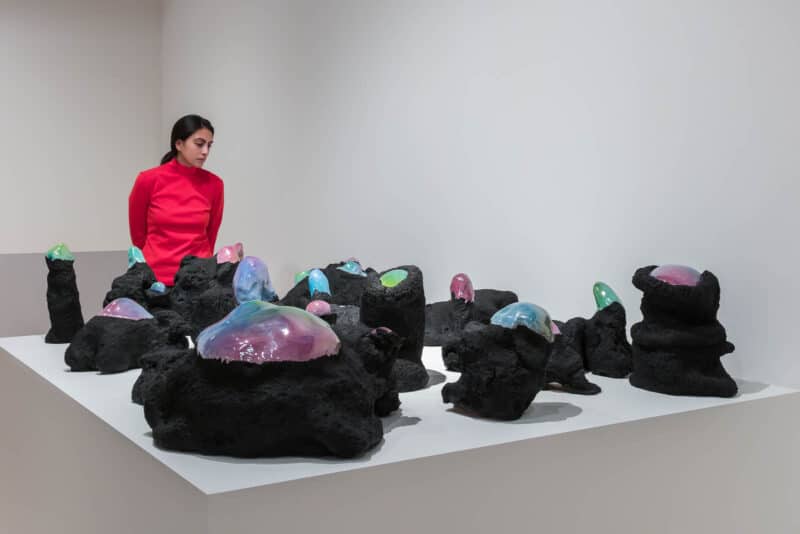 Meanwhile, Salvatore Arancio's integration of organic and psychedelic elements is found in his works in the exhibition. Alluding to images of natural and unnatural phenomena, the artist produces hybrid forms that challenge the plasticity of clay through a process called lustreware. The technique requires accuracy in application and involves multiple firings at lower temperatures. The process mirrors that artist's stratified method in building and revising ideas as he speculates on the forms that arise from his work. Born in Italy, Arancio's practice is centred on re-framing images and their meaning. His works thrive on creating new contrasts and continuities, often through binary opposing themes.
'Strange Clay: Ceramics in Contemporary Art' runs through January 8, 2023 at the Hayward Gallery, London.