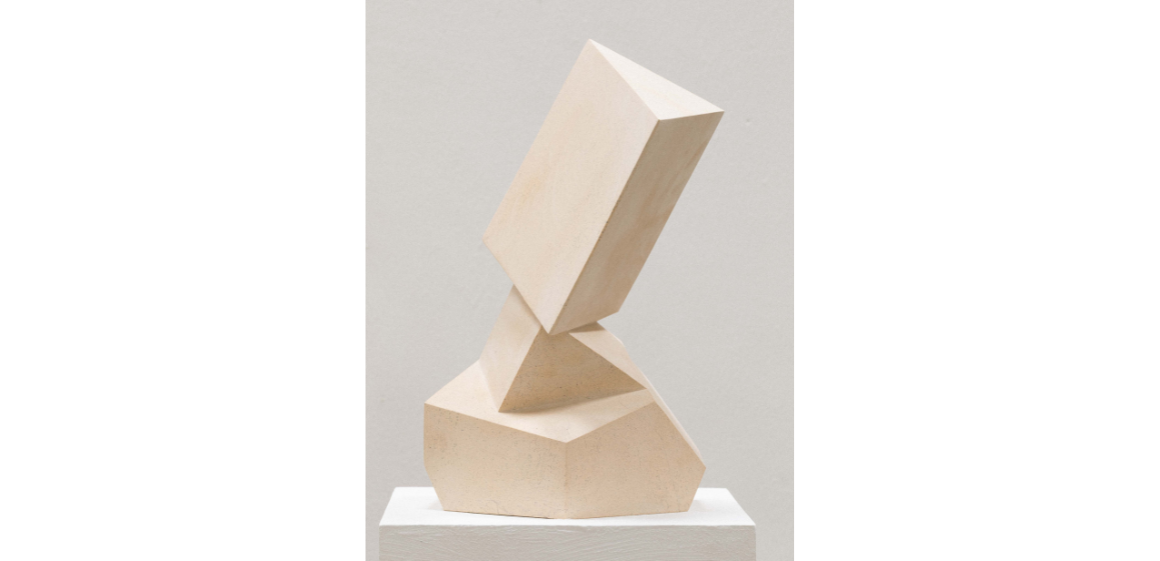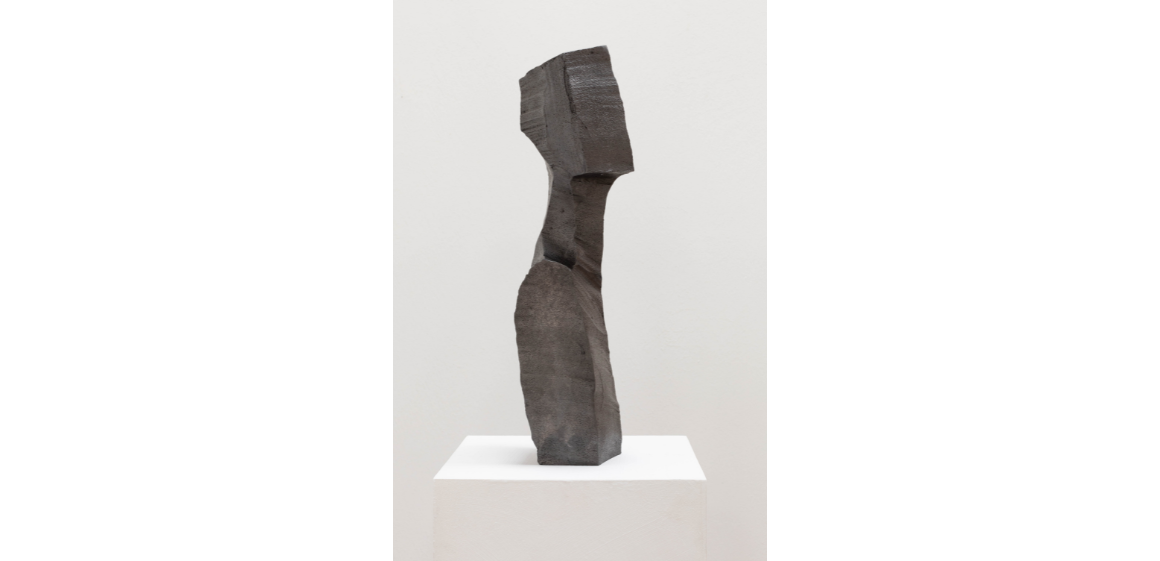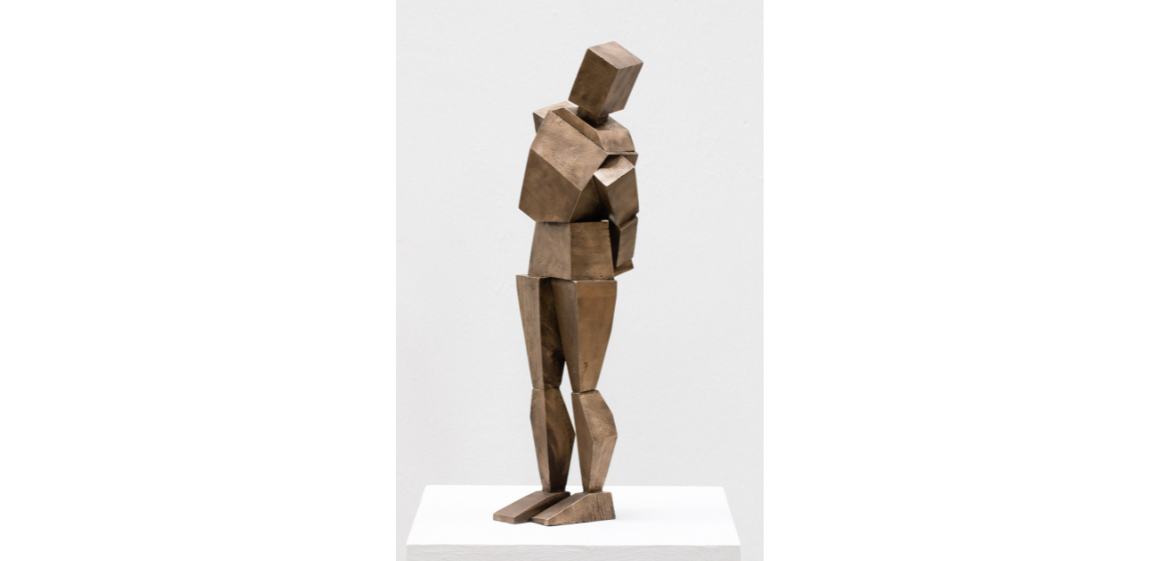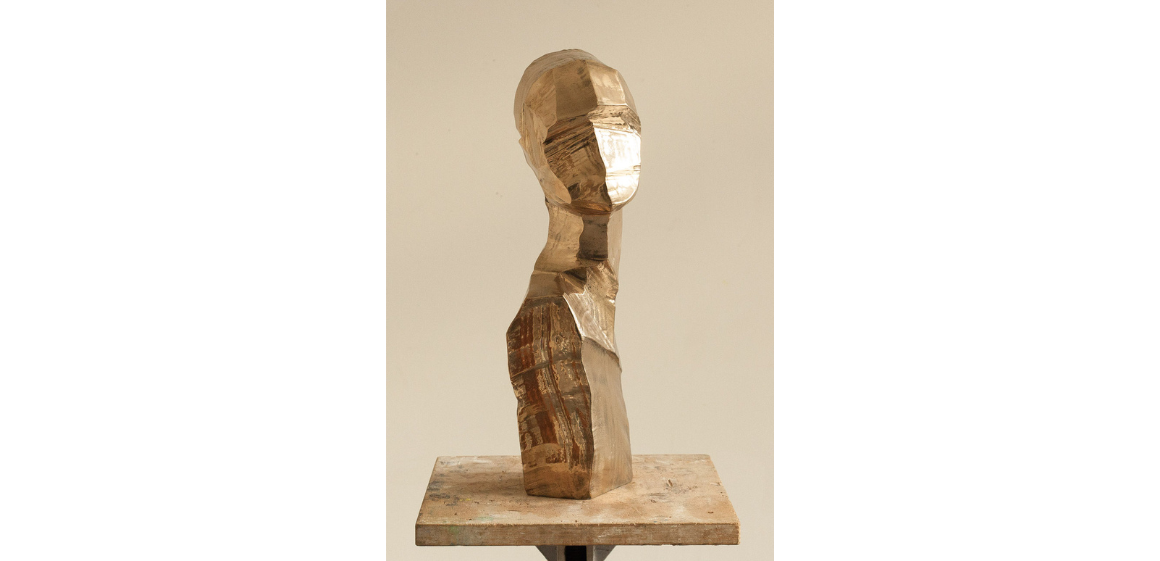 Rory Menage (b. 1988, UK) reflects on traditional facets of statuary, sculpture and portraiture and is best known for his figurative-based sculptural works. His work is dedicated to discovering novel methods of portraying naturalism. Using various raw materials, including limestone, bronze, and iron, the artist's realm of inquiry examines the position of object-making within a digitally biased era. Menage lives and works between London and Yorkshire. He has a BA from Oxford University and an MA from Leeds College of Art.
While many young artists today turn to digital forms of creation, introspection and reimagination, Menage's practice pointedly centres around a classical form of sculpture. Carving represents an almost anti-digital mode of working where the imprecisions and imperfections visible in his subjects' features are diametrically opposed to the airbrushed, backlit, pixel-perfect faces we see throughout our everyday media intake. Back to Nature at McNamara Art Projects, Hong Kong, 2018, curated by Nico Epstein, marked the artist's first solo exhibition in Asia. In the show, Menage moved the viewer away from the original human likeness of his protagonists and into a more abstracted, elemental domain where the essences of raw materials, especially the dark matter of iron and stone, can be re-examined.
For Menage, carving, mining and sculpting relate to his own personal background where landscape, specifically that of the northern British countryside, retains an omnipresent place in his life. The relevance of growing up on a farm in Yorkshire, England and seeing the countryside change with the seasons, as well as the effect of farming machinery cutting into the terrain and earth, has had a profound resonance for the artist.
Selected Exhibitions
OHSH Projects, London, (2023); Broadway Gallery, Letchworth Garden City (2020); The Ingram Collection, London (2019); Galerie Lisa Kandlhofer, Vienna (2019); Villa Lena, Pisa (2019); McNamara Art Projects, Hong Kong (2018); Kris Day Projects, Saatchi Gallery, London (2018); Alice Black, London (2018); Dentons Art Prize, Niamh White, London (2017); Henry Moore Institute, Leeds (2017); Slate Projects, New York (2016); The Aesthetica Short Film Festival, York (2016); The Averard Hotel, Slate Projects, London (2016); Galleria Civica, Trento.
Interested in Rory Menage's work?