Organic humanity in the 21st Century: Nicholas Johnson & Rory Menage
In our world of the digital and the concrete, the sight of high-rises and fluorescent screens have left us thirsty for green space as well as headspace. By returning to the dynamic forms of nature and humanity, British artists Nicholas Johnson and Rory Menage offer us reprieve from the monotony of technological precision.
Fantasies of tropicalia
A nod to his Hawaiian birthplace, Johnson's canvases are a riotous arrangement of botanies both invented and real. The vegetation in Foliate Suspension (2019), represented in a gentle palette of greens, blues and pinks, reminds us of the botanical illustrations found in encyclopaedic texts. Johnson's interest and background in Romantic and Aesthetic philosophy is often explored in the writing that accompanies his exhibitions.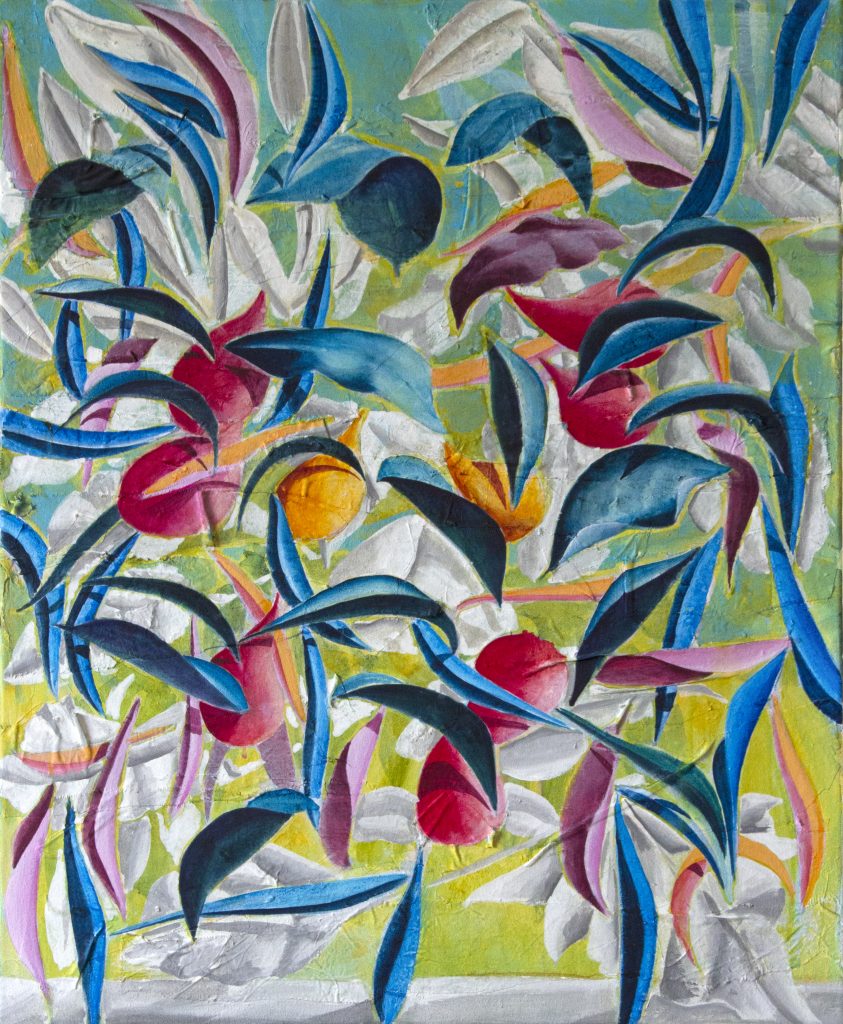 Materials of History
The textures of Johnson's paintings speak openly to Rory Menage's sculpted heads and busts. Executed in materials native to the British Isles, such as Ancaster limestone from Lincolnshire, the artist pays homage to the natural history of Britain, and carves them in the image of humanity itself. His solo exhibition at McNamara Art Projects in Hong Kong, curated by Artvisor's Nico Epstein, was titled Back to Nature. It reflects the archaeological heritage of his sculptures, as well as questions on the human form. Menage's childhood on a Yorkshire farm and exposure to the elements, observing farming machinery cutting into the ground, remains central to his sculptures cast in bronze, cast iron and alabaster. The resulting abstracted human forms, he describes, are 'inevitably human' – recognisable by the gouged, faceted and cut facial features.
Like Johnson, Menage has honed his capacity to seamlessly integrate and arrange foliage to convey shape, form and movement. His most recent body of work incorporates foliage cast in iron to create the musculature and anatomy of humans – they become both part of and made from, nature itself.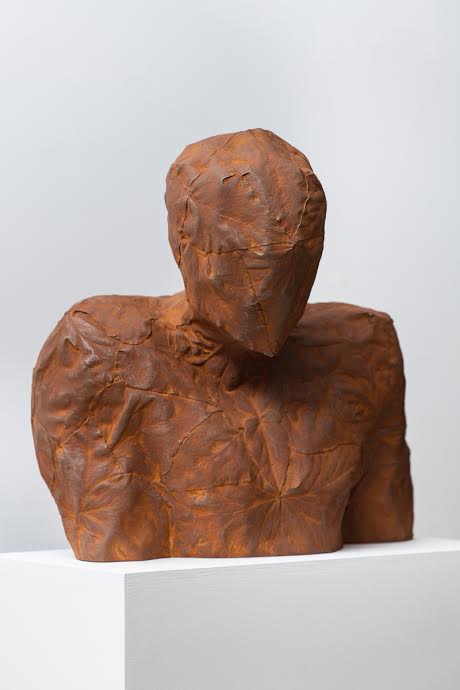 But what is humanity?
Almost in direct response to the questions Menage asks of human sentience, Johnson's impastoed landscapes seem to respond, reflective of the artist's fascination with concepts like plant consciousness and interspecies communication. The dynamism of organic life in Johnson's paintings are echoed by the physicality of Menage's work as a sculptor and carver.

Menage's belief that the same naturalism behind his work sits behind most, if not all art is answered by the flora and fauna of Johnson's kaleidoscopic paintings. The artist himself enjoys the innocuous aesthetic of his works. Their titular references, like Wax + Wane (2013), instead reveals a whole host of issues the artist is constantly engaging with. Referring to the phases of the moon, it alludes to both the world of the magical as well as its use in forgotten practices of ancient life. Some element of supernatural chance is suggested too in the way the canvas was painted laid flat, allowing the pools of colour to move and dry over several nights. Standing in front of the chaotic and thick surface of Wax + Wane, one might feel as if they are diving into a pool of colour; the flat canvas hides far more layers than one might initially see.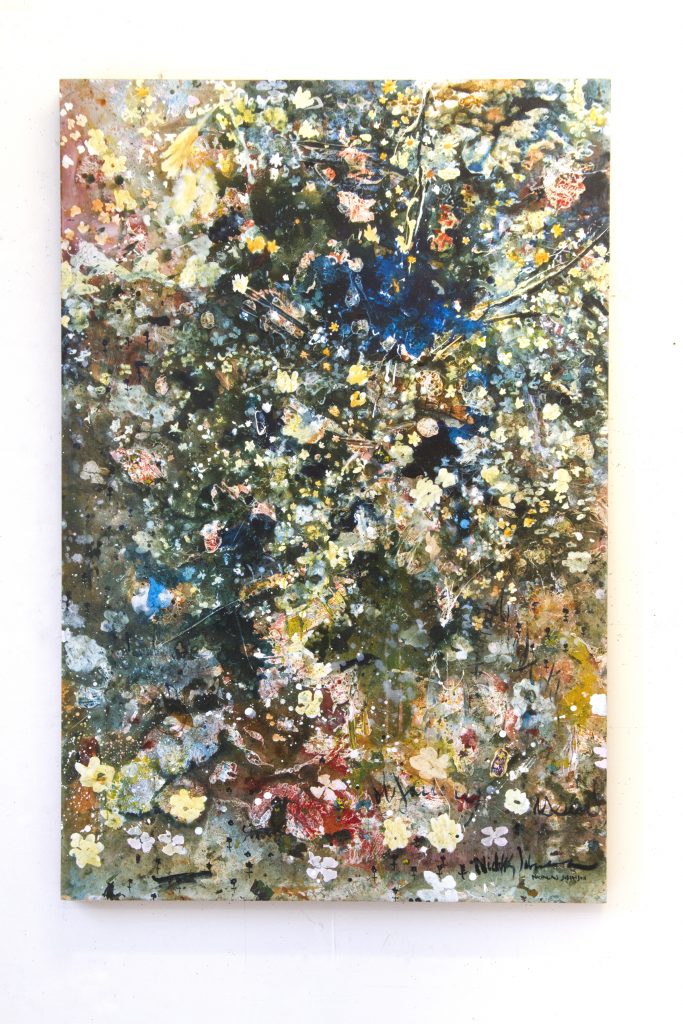 Works by both artists are available to view by appointment at Artvisor. Please contact Nico Epstein via nico@artvisor.com for more details.