London's Contemporary Art Auctions June 2019: Spotlight on Her
Last week's Contemporary Art sales at Christie's, Sotheby's and Phillips saw established names achieving stellar results. William Kentridge's The Pool set a record for a work on paper at the hammer price £447,000 at Sotheby's on Wednesday. At Christie's the day before, Gerhard Richter's Musa (2009) achieved £1,031,250, a world record for a tapestry by the artist.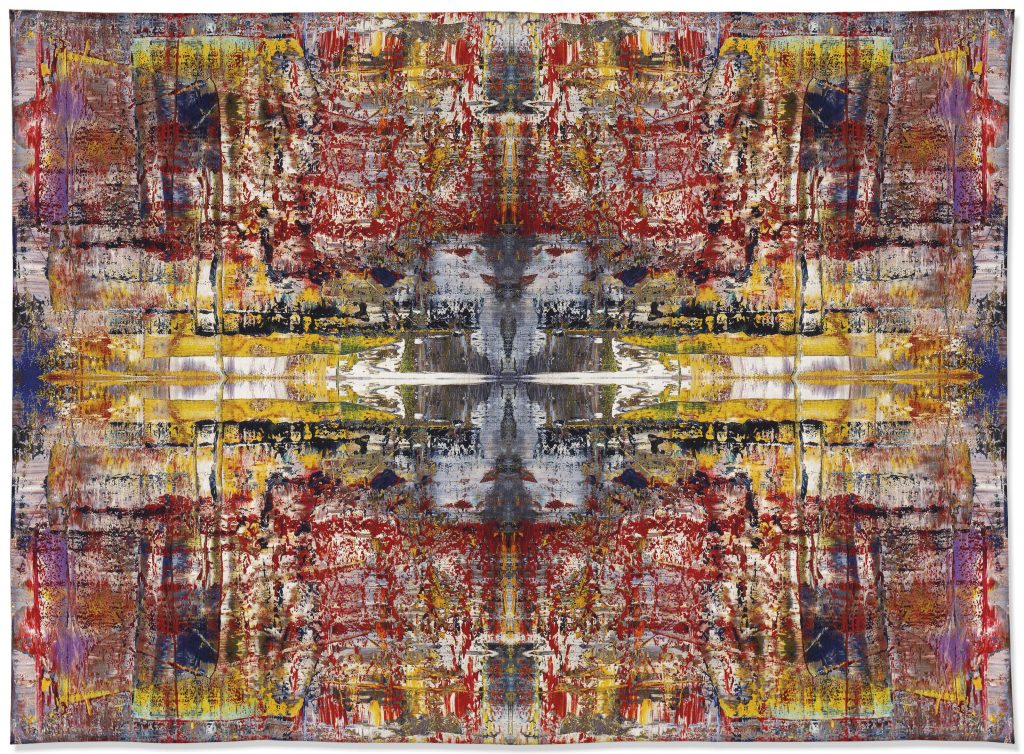 But the fact remains: women – specifically black and African artists – are taking the lead when it comes to contemporary art market momentum. Most notable among them is Tschabalala Self whose work Out of Body (2015, pictured in header) broke the artist's auction record achieving a price of £371,250 after some heated bidding at Christie's. Whilst another work by the artist, Leda (2015) sold at Philips for £237,500; both were well above their high estimates of £60,000.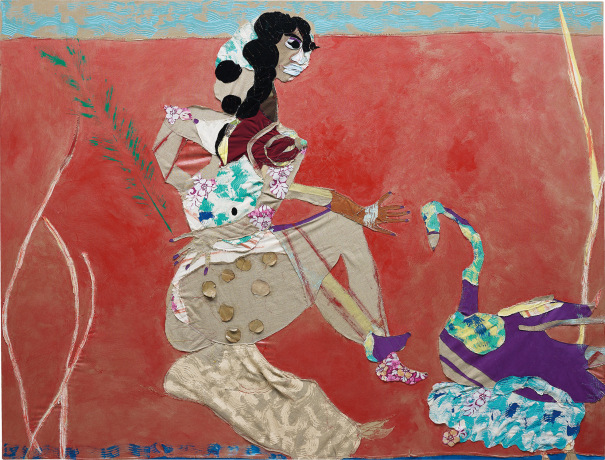 Other stars were Lynette Yiadom-Boakye and her poignant Leave A Brick Under the Maple (2015), surpassing the high estimate of £450,000 and hammering at £795,000 at Phillips. The sale follows on from her well-received inclusion in Ghana's inaugural pavilion at the Venice Biennale.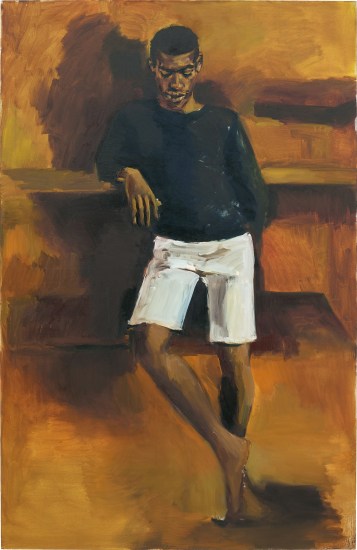 Toyin Ojih Odutola's broke her own record set only a few weeks earlier with Compound Leaf (2017),a large self-portrait, which went for £471,000, more than three times the high estimate for the work.
South AfricanMarlene Dumas's Losing (Her Meaning), an intimate painting of a nude face down in a pool coloured in a melancholic blue was offered at auction for the first time. The work broke all expectations and soared to £1.2 million.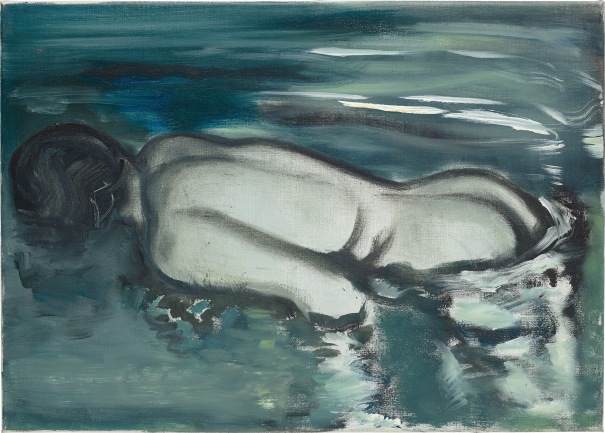 With the exception of Dumas, the artists discussed here deal with themes of black subjectivity. They often use self-portraits or an abstracted figurative style. In contrast, Kara Walker's Four Idioms on Negro Art #4 Primitivism, while only just surpassing the high estimate to hammer for £395,250, depicts four silhouettes with more violence. A police figure, who is kicking or holding down a schematised black figure, is intertwined with the breast of another in a smile/ grimace, whilst a skull-headed figure is prostrate at the foot of the canvas. The title suggests Walker is playing with stereotypes of the exotic/erotic referenced by European artists wanting to use a "folk art" aesthetic – notably Paul Gauguin, but also Emil Nolde and the German Expressionists.
These sales follows an announcement several months earlier that Walker will be the artist featured for the Tate Modern's annual Hyundai Commission in the Turbine Hall, opening later this year on October 2. Yiadom-Boakye will also show a major solo show at the Tate Britain in May 2020, indicating that the attention around these artists will likely continue.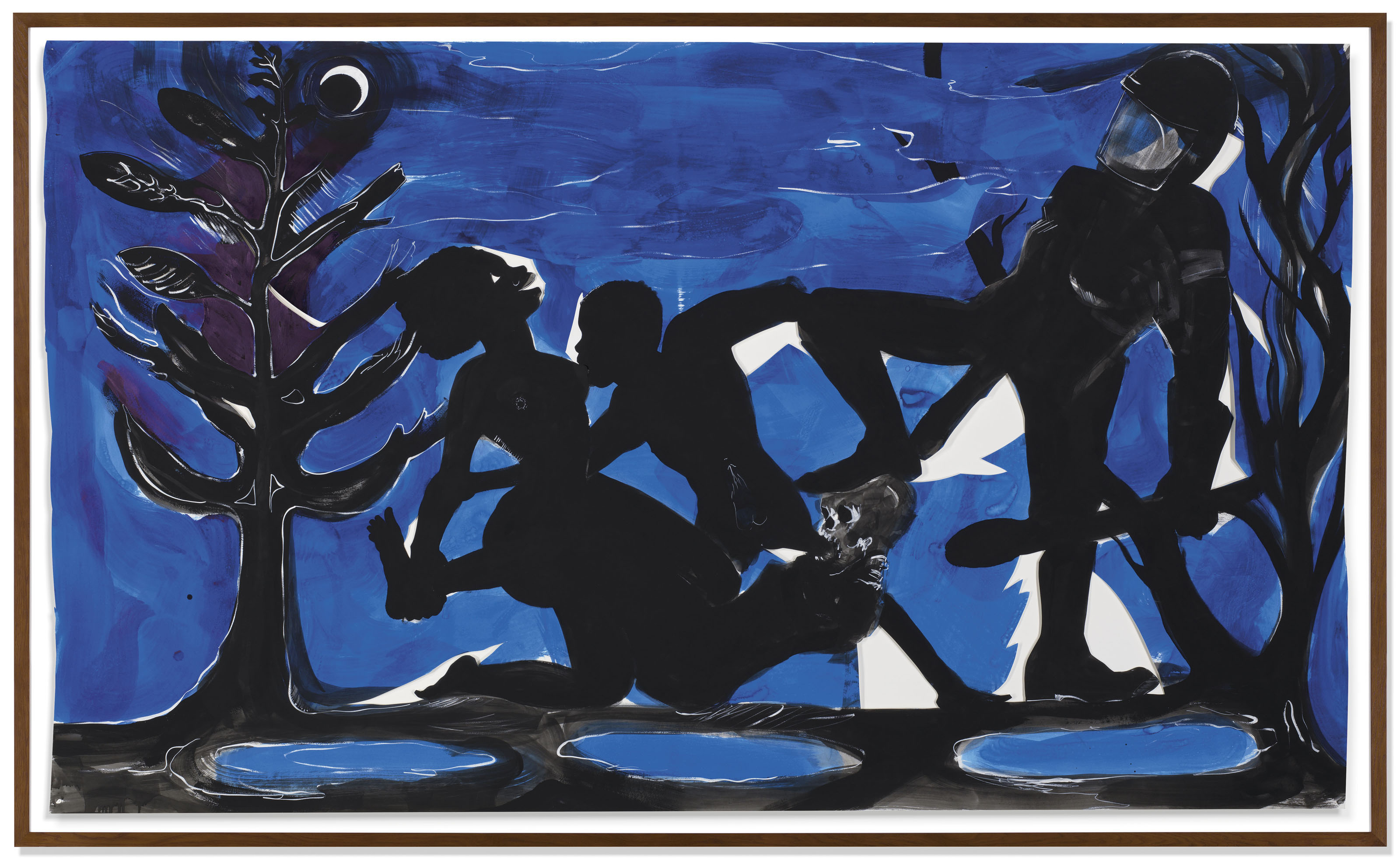 Commentators have been quick to notice that this year marks the first time all three auction houses had sales in the same week since 2016. While most are attributing this saturation as an explanation for some lukewarm results, we're thinking that perhaps our predictions for an increased sensitivity within the art market towards racial and gender identity politics seem to be coming true. Collectors are diversifying and it is clear there is an upward momentum for artists outside the standard male and Eurocentric canon.