Nico's Art Basel Hong Kong Preview
"Basel Basel"? Too much blue chip art being dealt at the Hotel Les Trois Rois and not enough fun.

Basel Miami? Too much partying and not enough business.

Art Basel Hong Kong? Jussst right.

Hong Kong is one of those cities where a five/six day span is just the right amount of time. There is the tropical heat, the humidity and the clustered gallery scene. I can get in and get out without feeling like I've missed something.
Returning for my third visit over the past year, I finally have a sense of what I'm doing in the city… along with what art to see and whom to go say hi to. This is despite my terrible sense of direction and dependence on Citymapper.

So, as the Art World converges on what already feels like the 1000th fair of 2019… let's dive into a list of recommendations. Here are some of the things I'm looking forward to the most at ABHK .
Jorinde Voigt @ McNamara Art Projects, 1 Yip Fat St
Greg McNamara's programme and business ethos have always impressed me. Full-disclosure: I curated a show of works by Rory Menage at McNamara Art Projects last September (you can read my interview with the artist and see the short video we did at his studio here)… I'm told some works are still available.

The beautiful space/art dealership is located on the calmer and more industrial south island. So far McNamara has organised exhibitions with international galleries who have yet to rent real-estate in either H Queens or the Pedd(l)er Building but have a booth at ABHK. This is a sound model for all involved. The buyers are collectors that his partner galleries would otherwise not have access to. Meanwhile, his partner galleries/collaborators avoid fixed cost rent and other overheads in the most heated rental market on the planet. To date, some partnerships have involved working with galleries that include the likes of Peres Projects (Berlin), Lorcan O'Neill (Rome) and Taka Ishii (Tokyo).
On display throughout the week of the fair are works by the mid-career Jorinde Voigt shown in collaboration with Berlin's König Galerie. Voigt's creations can best be described as introspective reflections on natural phenomenon. Looking at her work, I am reminded of the flowing gestures of Julie Mehretu's grand paintings and Dennis Oppenheim's studies from the 80s.
I've heard the complaint that the south island is far. It's not, especially when travelling on the subway with the delightful octopus card which can also be used to make purchases at convenience stores. When making your way out there be sure to see Rossi & Rossi's beautiful new space. There you'll find a group show of mid-century Italian heavyweights called Oltre la Pittura. Also in the area are Blindspot who will be showing a new exhibition of works by the significant local artist Lam Tung Pang.
If you're keen on exploring the area further, Friday, March 29th is South Island Art Day. You can learn more about it here

An Opera for Animals @ Para Site, 22/F, Wing Wah Industrial Building, 677 King's Rd
In recent years Hong Kong's downtown core has become awash in commercial galleries. Meanwhile, the non-profit/museum scene has remained stagnant. With new museums like the Herzog de Meuron designed Tai Kwun, this dynamic is starting to change.

One stalwart non-profit has been the experimental space, Para Site which hosts 10 shows per year and has been going strong since 1996. It's in a part of town that few tourists would otherwise venture to.

This year, much like the Convention & Exhibition Centre on Harbour road, Para Site is hosting an Opera for Animals. I have no idea what to expect but past quirky exhibitions that I've seen there have not disappointed. The Opera will include a cross-section of Asian (Ciu Jie, Simon Soon, and local hero Samson Young among others) and international artists (like Ciprian Muresan, Juan Davila and Lawrence Lek to name a few) who explore the symbolic nature of animal images.
Para Site's thematic exhibitions are a breath of fresh air in one of the more polluted art world epictentres. They offer an opportunity to discover new artists and their supporting galleries before their migration into the downtown core.
Past shows have edged towards the political. Last year's extensive and intense A beast, a god, a line charted (pun intended) the use of map making and its impact on the transportation and movement of goods, ideas and people. This year's marquee Art Basel exhibition promises equal metaphoric intrigue with an array of impressive artists.
Return to Nature @ Lévy Gorvy
The latest blue-chip gallery to enter the Hong Kong fray is the inimitable Lévy Gorvy. This Monday they will put their first show on ice… house street that is.
The gallery has taken a different route than that of its peers who are at the apex of the commercial art world. They are not opening their HK outpost in the downtown buildings that house its European and North American compatriots I've described above.
Instead, LG opted for its own prestigious ground floor location in the St George's building in Central. The gallery, designed by Bill Katz and HS2 architecture, is set to host an all-star selection of artists. Drawn from the gallery's core roster and beyond, Return to Nature includes a multi-generational assortment of artists from Kandinsky and Monet to Joan Mitchell to Zao Wou-ki.
Din Tai Fung, Shop G3-G11, GF, 68 Yee Woo Street, Causeway Bay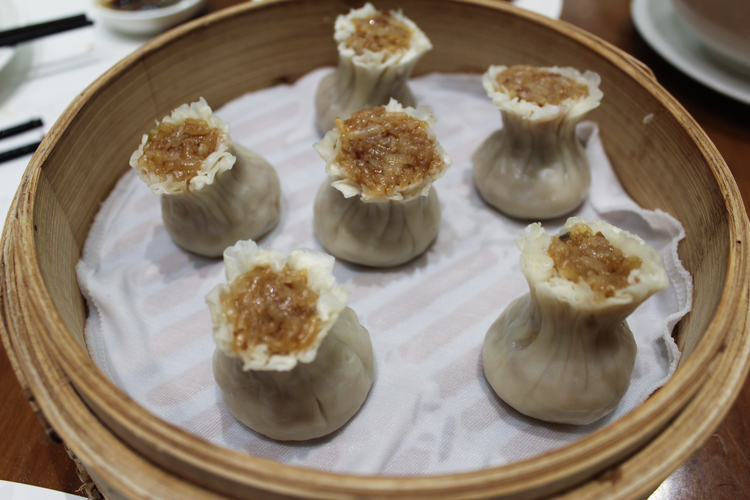 Of course, art isn't everything in Hong Kong's art week.
Keeping this in mind I wanted to take this opportunity to shamelessly plug my favourite restaurant in the city. Those who know me best understand that I am a big eater and especially into all forms of asian cuisine.
Din Tai Fung is the first and only Michelin graded Taiwanese restaurant. It got a star for its Hong Kong Branch in 2010 and hasn't looked back, operating 3 constantly packed HK locations.
It's hard to go wrong with the food in HK in general. It's especially hard to go wrong with any of the menu items found in DTF. The xiao long bao is particularly impressive with an incredible broth and texture. For a starred dining experience the food is affordable and casual.
Honourable Mentions
Noguchi for Danh Vo: Counterpoint, M+ Pavilion, West Kowloon Cultural District, Tsim Sha Tsui
A Story of Light: Hon Chi-fun and Yukaloo by James Turrell at Asia Society, Hong Kong Centre, 9 Justice Drive, Admiralty
Mott 32, Standard Chartered Bank Building, 4-4a Des Voeux Road, Central, Hong Kong – modern Chinese Cuisine
Art Basel Hong Kong will be held at the Convention & Exhibition Centre at 1 Harbour Road. It ended Sunday, March 31, 2019. For more information see the ABHK Website.
Wherever the week takes you, best of luck and see you on the trail.