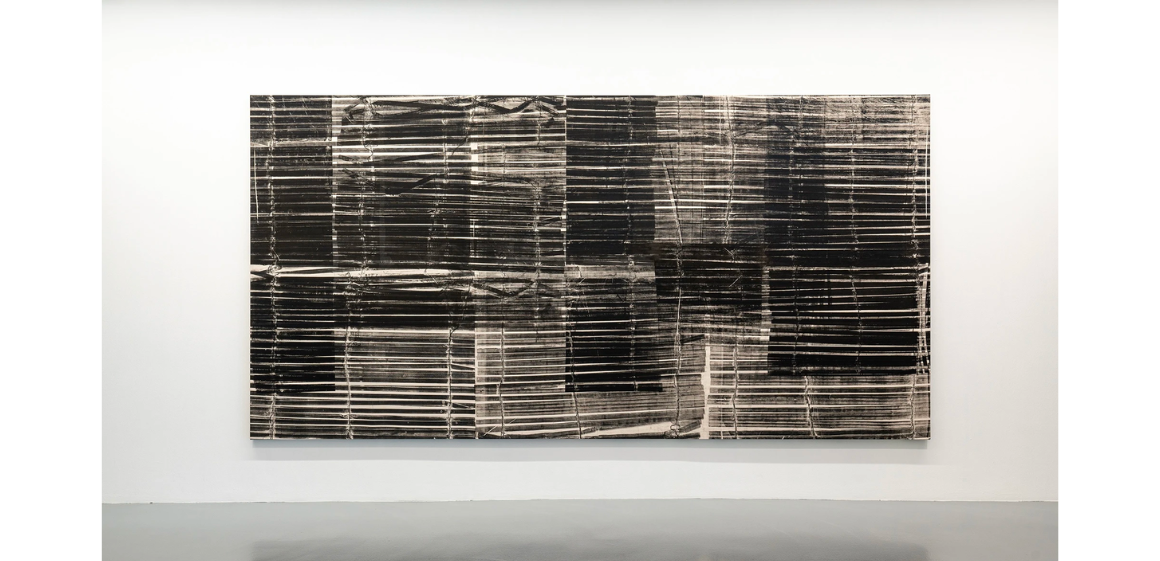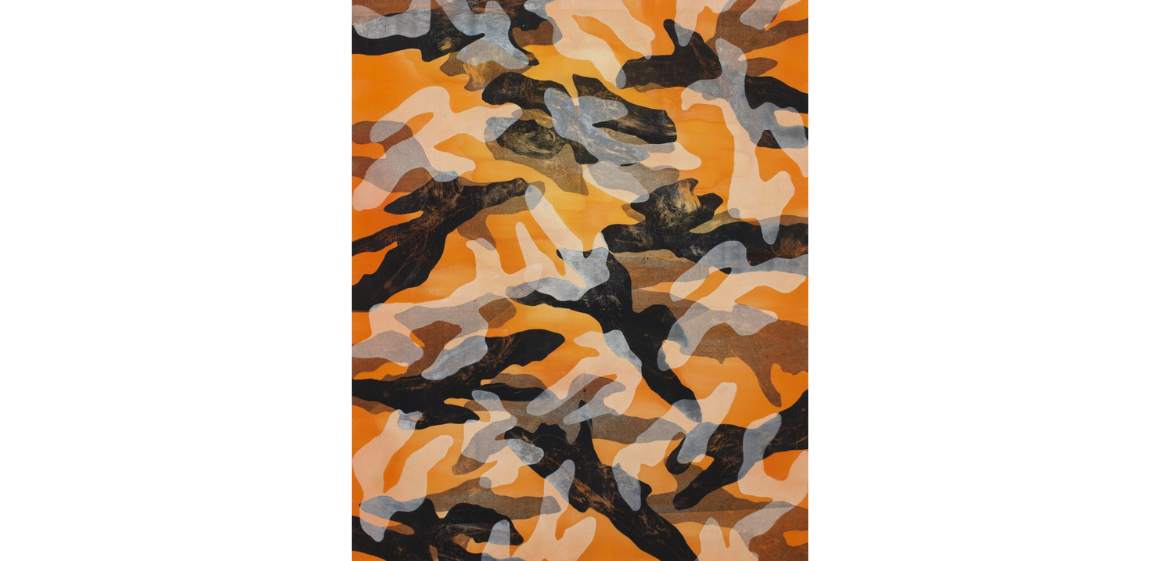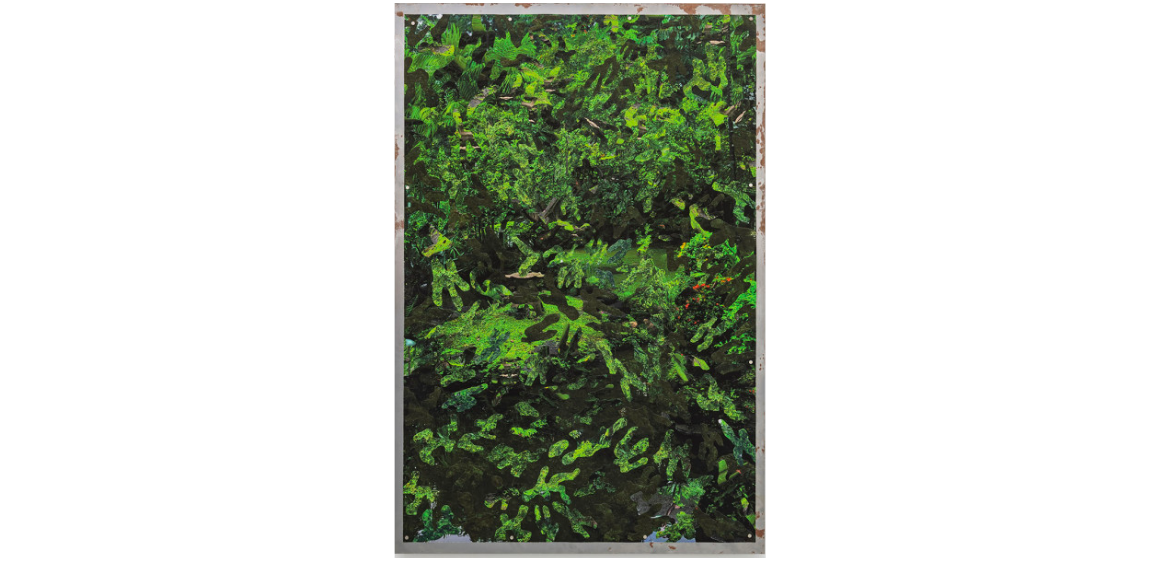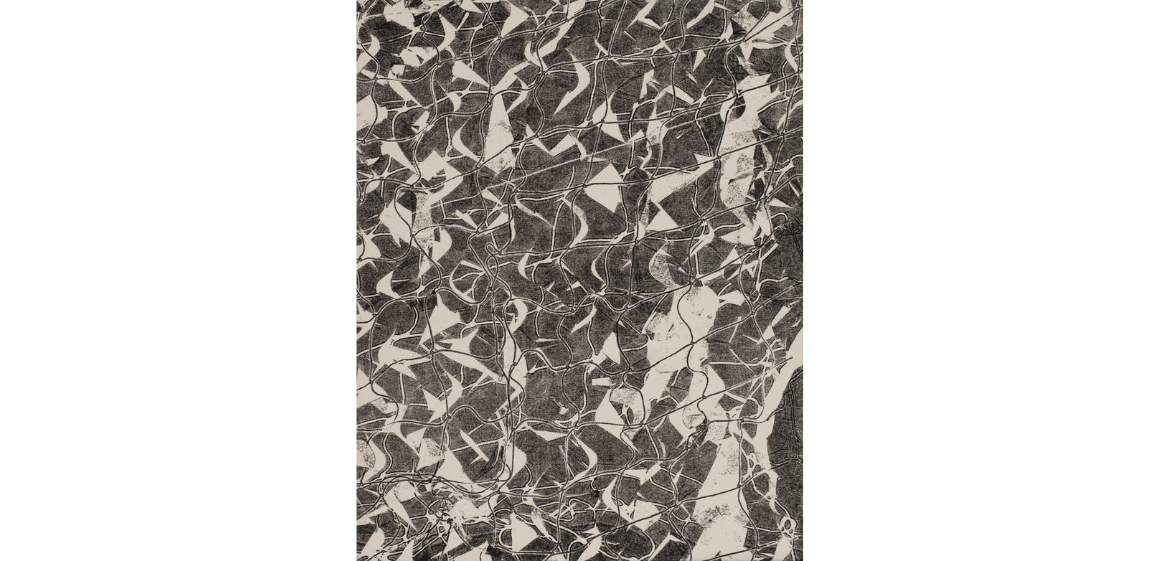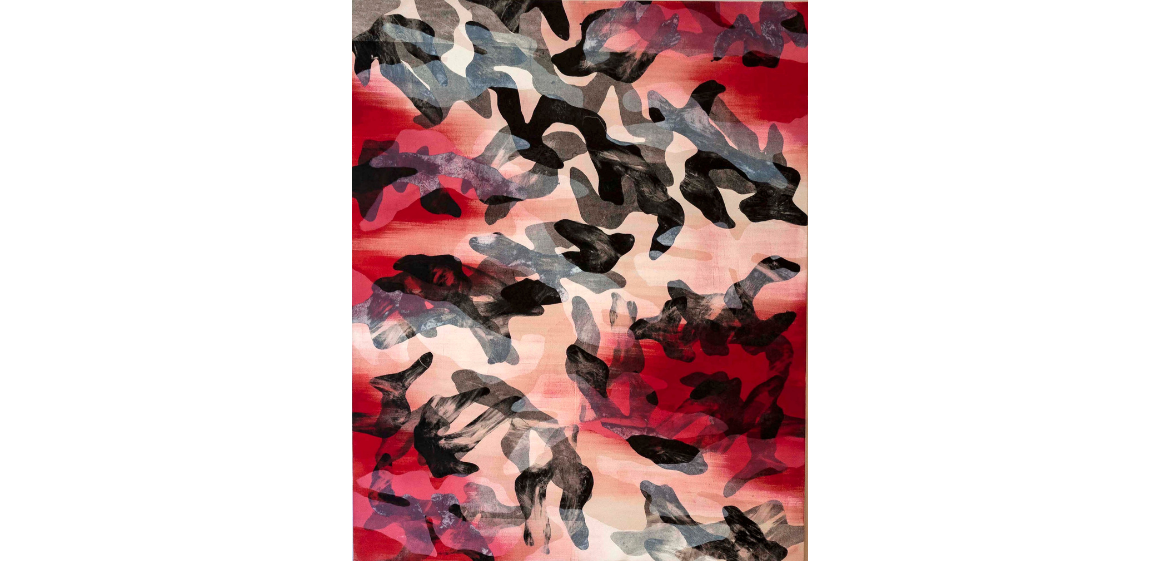 Nicole Coson (b. 1992, Philippines) constructs a metaphoric narrative around the phenomenology of the paranormal through the media of painting, printing and drawing. Ghost-like figures appear throughout her work, particularly in her Spirit Captures series. Her work attempts to connect the viewer with something simultaneously familiar and alien. The resulting experience is the unsettled nervousness of Freud's Uncanny. She seeks the contemplation of something caught mid-flight, incorporating unexplained natural formations; shapes resembling animals in the clouds, Chinese scholar's rocks or an arrangement of an ancient Japanese rock garden. Working with a restrained palette, her works are often refined documentations of various fleeting encounters and experiences.
Coson's signature technique employs painting and printmaking in equal measure. Using a cylindrical printing press, the artist rolls over metallic printing plates loaded with oil paint. A canvas is sandwiched between the plates and roller and bears the resultant colours and formants.
Coson graduated with a BA in Fine Art from Central Saint Martins with a first degree honours in 2014. She gained an MFA from the Royal College of Art in 2020. Coson was also nominated for the Saatchi New Sensations Award and selected for Bloomberg New Contemporaries 2020. Coson lives and works in London.
Selected Exhibitions
Ben Hunter, London, UK (2022, 2021, 2020); Fost Gallery, Singapore (2022); Hales Gallery, London, UK (2022); The Artist Room, London, UK (2021, 2020); Silverlens, Manila, Philippines (2021, 2017); Art Basel Basel, Silverlens Galleries, Basel, Switzerland (2021); Art Basel Hong Kong, Silverlens Galleries, Hong Kong (2021); Brigade, Copenhagen, Denmark (2021); Center for Book Arts, New York, USA (2021); New Contemporaries, London (2020); Anna Kultys Gallery, London, UK (2020); Galerie Untilthen, Paris, France (2019); Finale Art File, Manila, Philippines (2017, 2016, 2014); Display Gallery, London, UK (2016, 2015); Stamperia Del Tevere, Rome, Italy (2015); Asia House, London, UK (2015); West Gallery, Manila, Philippines (2013).
Interested in Nicole Coson's work?