Julian Beck. Works on Paper, 1941-1954, Exhibition at Artvisor, London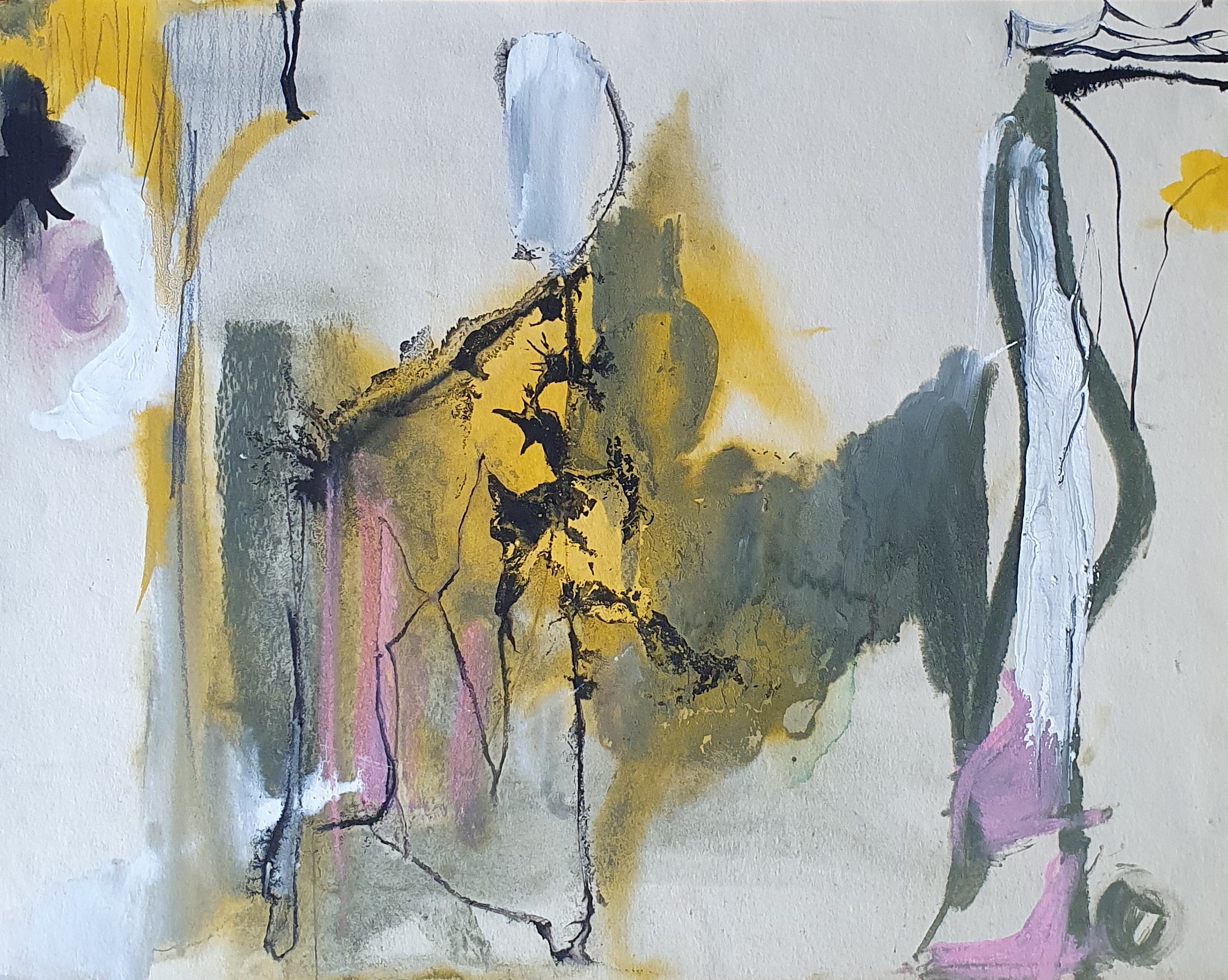 Artvisor is delighted to announce its latest exhibition, Julian Beck. Works on Paper 1941-1954, opening 3 March 2022 which will showcase a selection of rare works never exhibited before by the artist.
Born in 1925, Julian Beck attended Yale University before dropping out and moving to New York City to dedicate himself to painting. Beck exhibited at Peggy Guggenheim's Art of This Century gallery in 1945, alongside some of the most prominent Abstract Expressionists such as Jackson Pollock, Robert Motherwell, and Willem de Kooning. The fact that Beck's style of painting was formed in this environment is evident in his non-representational approach, bold use of colour and expressive line.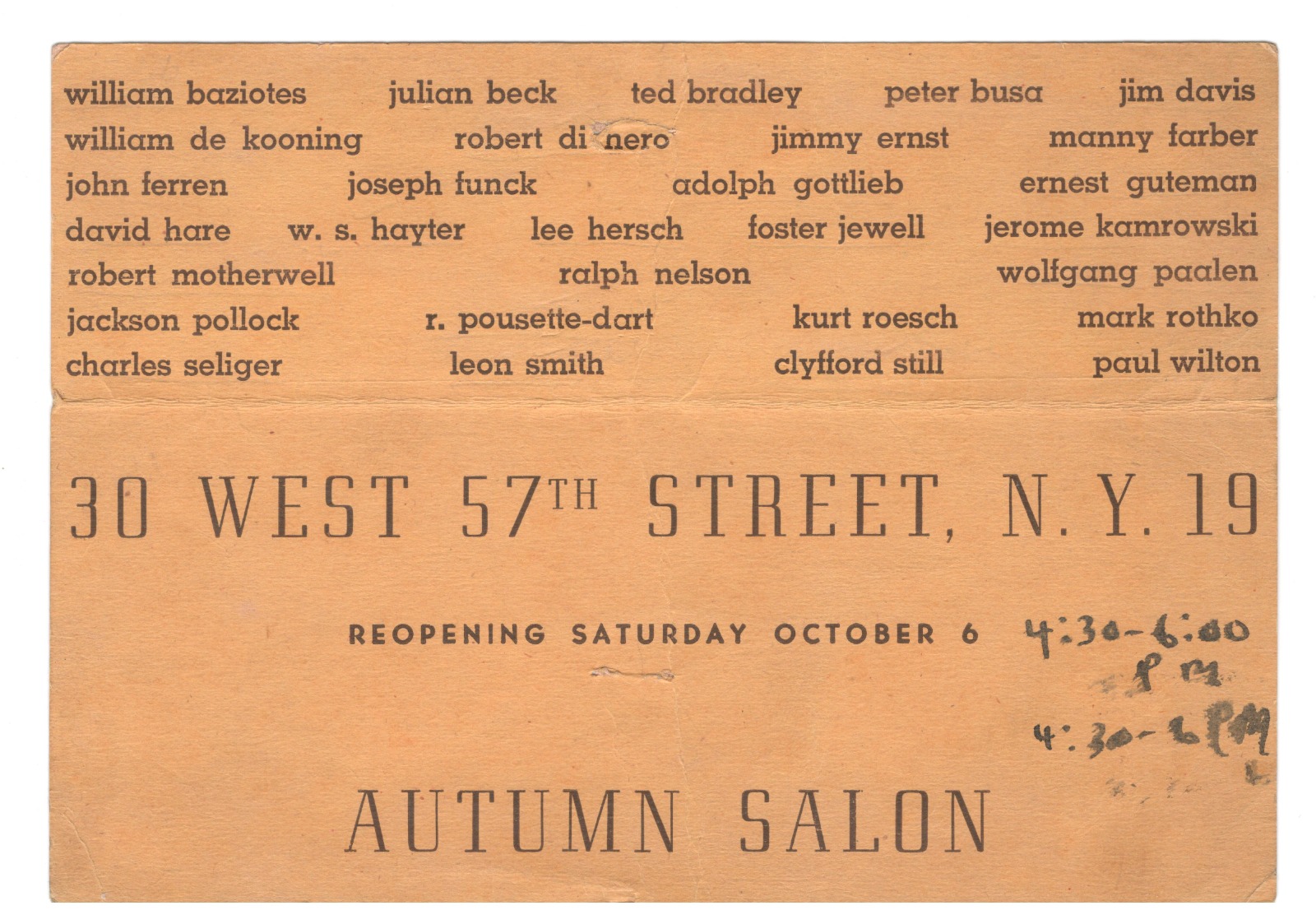 Peggy Guggenheim's circle also held members of the Surrealist movement who she had helped emigrate to the United States during the Second World War. As such, the 1940s in New York was a period of intellectual and artistic cross-pollination between the European avant-garde and a burgeoning American school of painters. Like many of the Abstract Expressionists, Beck was influenced by the Surrealist technique of automatism, defined by André Breton as the free expression of thought in the absence of any intellectual and rational constraints, liberated from any aesthetic or moral concern.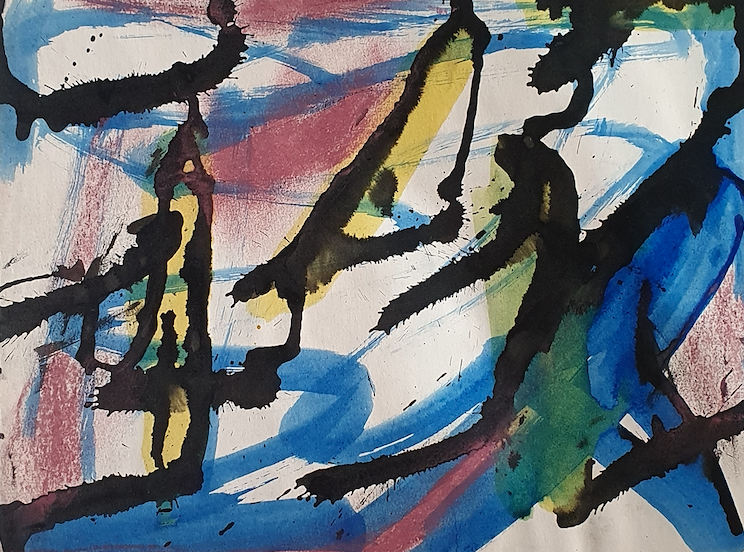 Art historian Harold Rosenberg notoriously defined the canvas of the Abstract Expressionist as "an arena in which to act", claiming that what was produced on the surface was "not a picture but an event". The language of performance commonly employed by art critics of the time greatly influenced Beck's developing involvement in theatre. In 1947, Beck and Judith Malina founded The Living Theatre, one of the most radical and politically charged theatre troupes of its time, and the oldest experimental theatre company still operating today in the U.S. The group's modus operandi was informed by Antonin Artaud's Theatre of Cruelty which strove to attack the audience's senses in order to achieve cathartic release.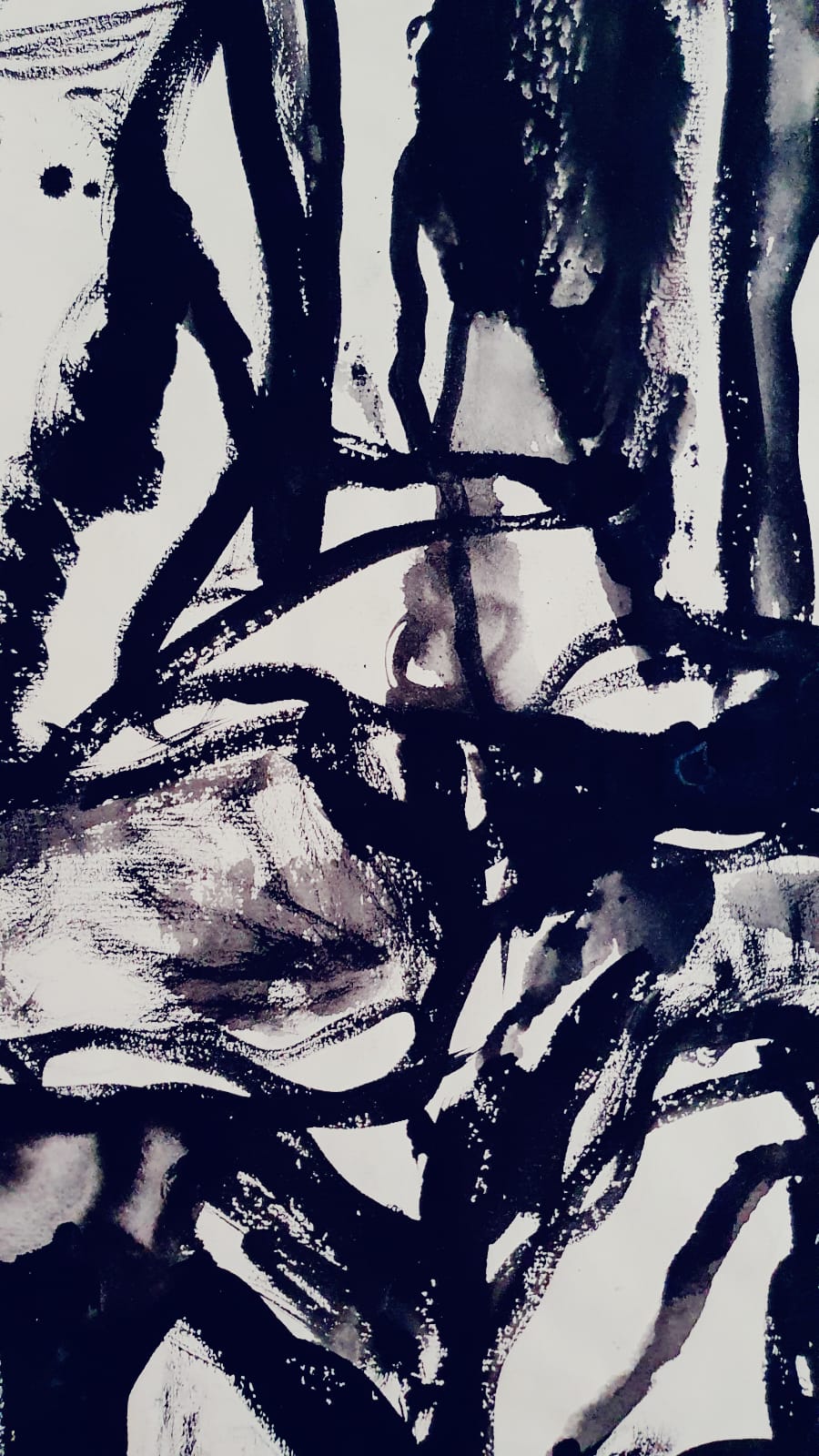 Curated by Piero Tomassoni, this is the first solo exhibition of Beck's paintings in London and highlights his varied and sensitive approach to form and colour through gestural abstraction. While some paintings employ thick graphic lines that provide a compositional architecture, in other pictures the unifying line is reduced to a wisp; overlapping hues denote the depth and nuance of the unconscious. The exhibition eludes any indication of a singular signature style, while maintaining an evident Abstract Expressionist identity.
Beck's works on paper are evidence of a visual artist deeply engaged with the most prominent artistic minds of his age, who were collectively taking on the heritage of modernism and pushing painting to its structural limits.
Selected Bibliography: Malina, Judith, The Diaries of Judith Malina, 1947-1957, New York: Grove Press, 1984; Ed. Erica Bilder, Theandric: Julian Beck's Last Notebooks, New York: Routledge, 1992; Tytell, John, The Living Theatre: Art, Exile, and Outrage, New York: Grove Press, 1997; Nadelson, Andrew, Julian Beck: Paintings & Drawings, 1944-1958, New York: Ubu Gallery with Janos Gat Gallery, 2001;  Friedman, Donald, The Writer's Brush: Paintings, Drawings, and Sculpture by Writers, Minneapolis: Mid-List Press, 2007; Julian Beck, Judith Malina, and Aldo Rostagno, We, the Living Theatre, New York: Ballantine Books, 1970; The Living Theatre, Paradise Now, New York: Random House, 1971; Malina, Judith, The Enormous Despair, New York: Random House, 1972; Julian Beck, The Life of the Theatre, San Francisco: City Lights, 1972.
Selected Exhibitions: Castello di Rivoli, Turin; Venice Biennale, Venice; Ubu Gallery, New York; Janos Gat Gallery, New York; Anita Shapolsky Gallery, New York; Art of This Century Gallery, New York; Castel Sant' Elmo, Naples; Supportico Lopez, Berlin.
Selected Filmography: Narcissus (1958), The Queen of Sheba Meets the Atom Man (1963), Oedipus Rex (1967), Après la Passion selon Sade (1968), Candy (1968), Love and Anger (1969) – Dying Man (segment "Agonia"), The Cotton Club (1984), 9½ Weeks (1986) – Dinner Guest, Poltergeist II: The Other Side (1986), Miami Vice (1986).