Claudio Verna and Benedikt Hipp Reflect on the Language of Colour and Form
An ongoing series of exhibitions organised by Monitor in Rome gathers artists from different generations to create a dialogue between their works. 'Time Regulates the Act: Act II' reflects on form and colour, features Italian artist Claudio Verna (b. 1937) and German artist Benedikt Hipp (b. 1977).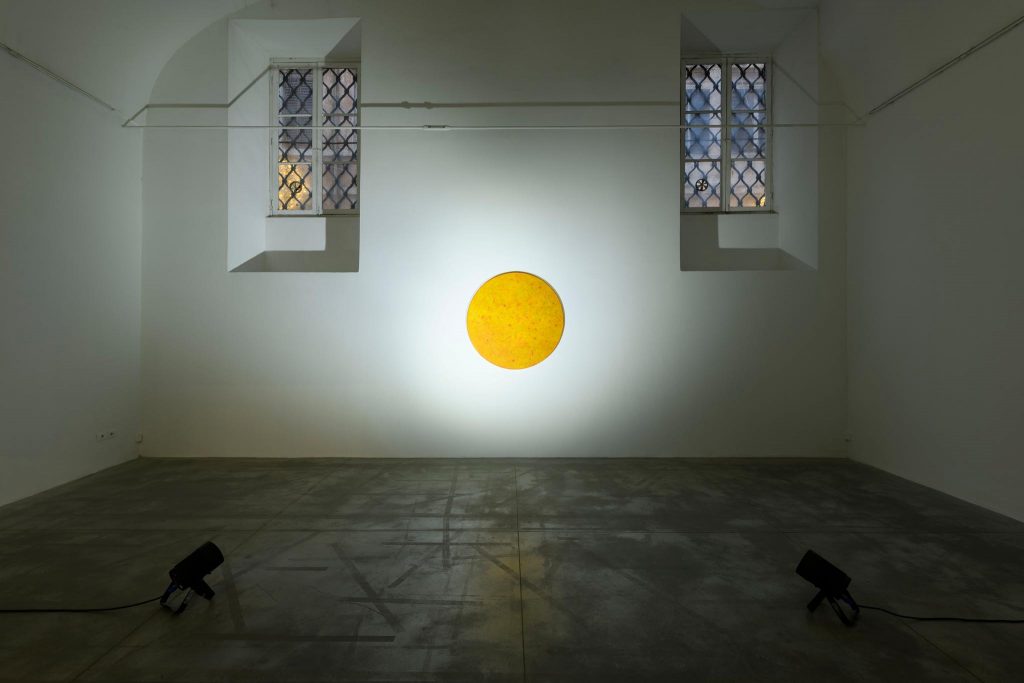 Verna who is one of the best-known protagonists of analytical painting, shifts between tradition, revolution, and resistance in his practice. His body of works is a faithful witness to the historical aspect of painting as language and identity. What viewers find in this exhibition is one of Verna's rare, circular paintings in ochre, yellow, and orange—colours that have become iconic in the painter's oeuvre. Titled Ancient Gold, the movements and gestures of the artist's hand form a rhythmical understanding of the depths of a surface, while transforming an image into an explosion of light and colour.
On the other hand, the works of Benedikt Hipp are charged with symbols and cultural references, looking into the iconographic power of objects, the interconnection between body parts and the relationship of philosophy to natural phenomena tied to time and transformation.
Act II directs us through the artists' profound investigation into the materiality of paint and the variations in perceptions –  articulations that go beyond image-making.