Artist Spotlight: Thiago Rocha Pitta
Thiago Rocha Pitta (b. 1980, Tiradentes, Brazil) creates multimedia works, which place nature as the protagonist. The physical world is an unwavering presence in his experimentations with video, fresco, installation, watercolour, sculpture and photography as the artist encourages the viewer to contemplate their own insignificance in the face of nature.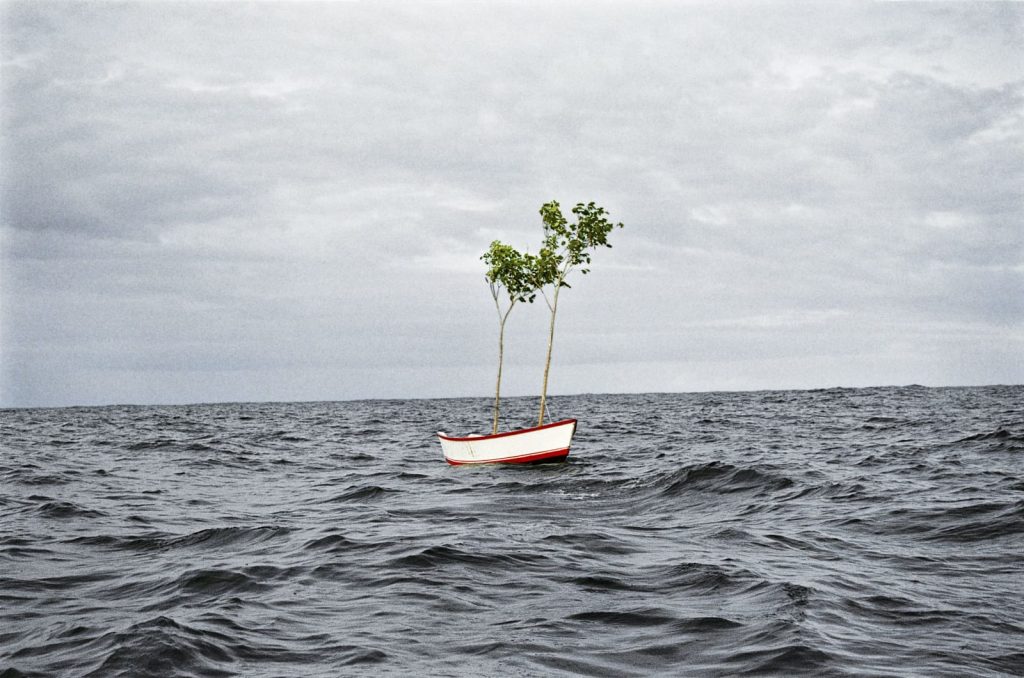 Rocha Pitta's works transmit a sense of melancholy and meditation as he grapples with ephemerality and the passage of time. His practice becomes all the more poignant when considered in light of the current environmental catastrophe. In an interview in artspeak magazine, Rocha Pitta has said that his "political statement is to show how insignificant we are as humans."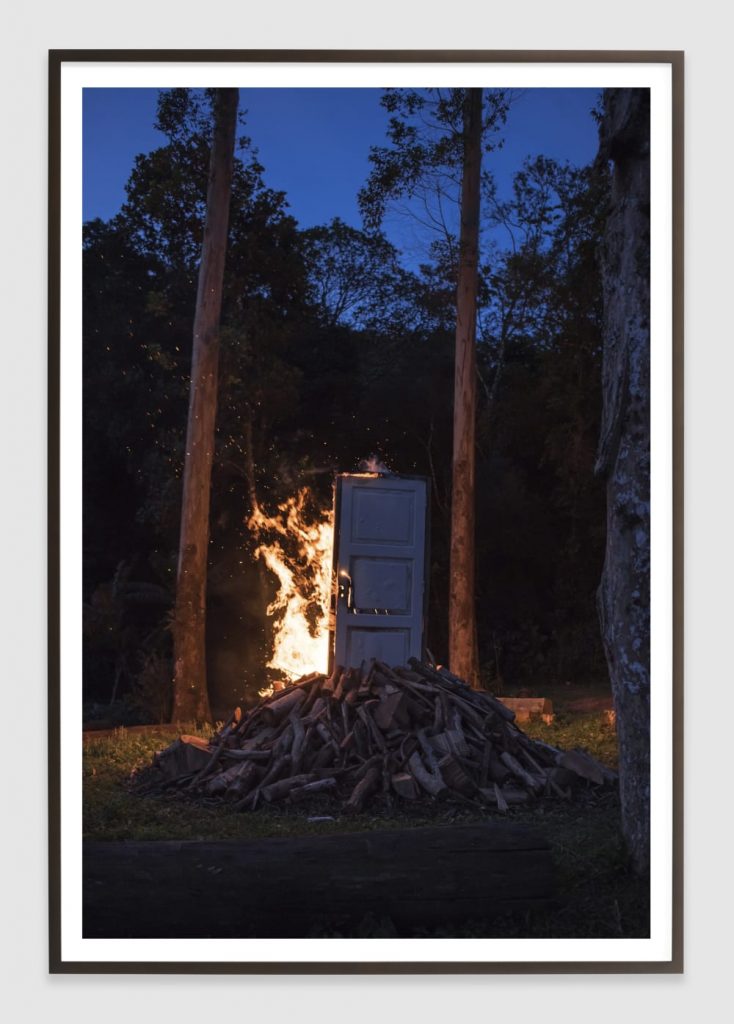 Rocha Pitta is fascinated by the physical environment that surrounds him, and he articulates his vision through a varied range of formats. His three-dimensional works, such as Green Shelter (2017), evoke a powerful material presence and explore concepts of weight and lightness as well as the relationship between the body and nature. Rocha Pitta allows his installations to interact with elemental processes. The materials and mechanisms of the works are altered and eroded by their surrounding conditions such as wind or rain.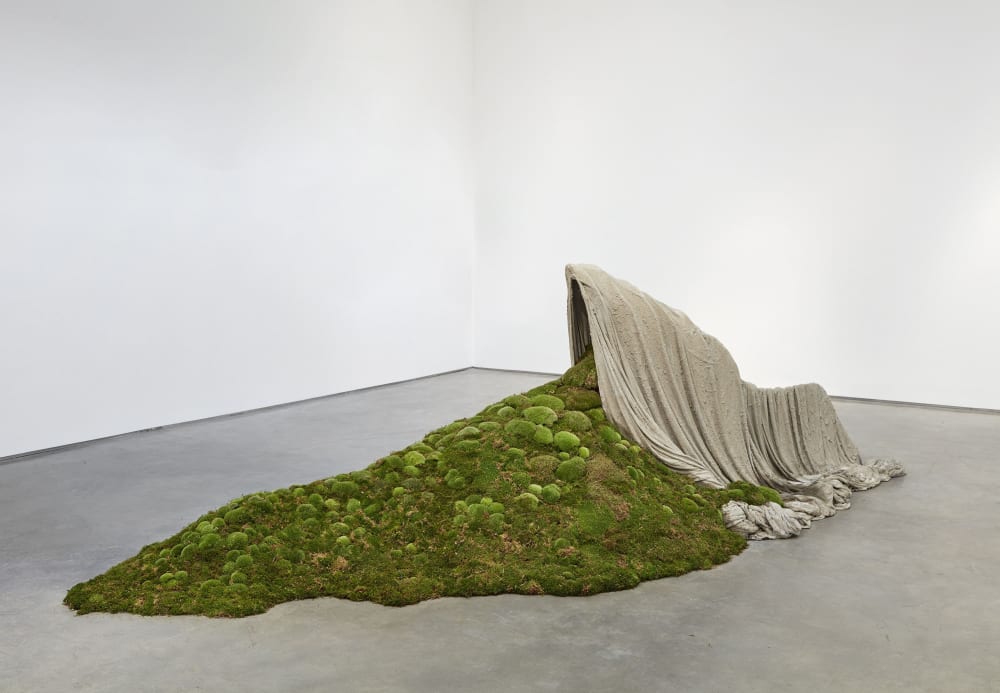 In Artvisor's exhibition New dawn, five frescoes encapsulate the natural processes of movement, flux and decay. He adapts the ancient form of the fresco to portray the subtle energies of the world, a world that is characterised by motion and transformation. Rocha Pitta does not use a paintbrush for his frescoes, and instead, he allows dry pigment to run across the wet-lime plaster surface, mirroring the chance occurrences that take place in nature. This artistic process captures Rocha Pitta's own conception of the relationship between humankind and the environment: belonging to nature but not owning it. Rather than trying to master and tame such forces, Rocha Pitta encourages the viewer to understand and contemplate them.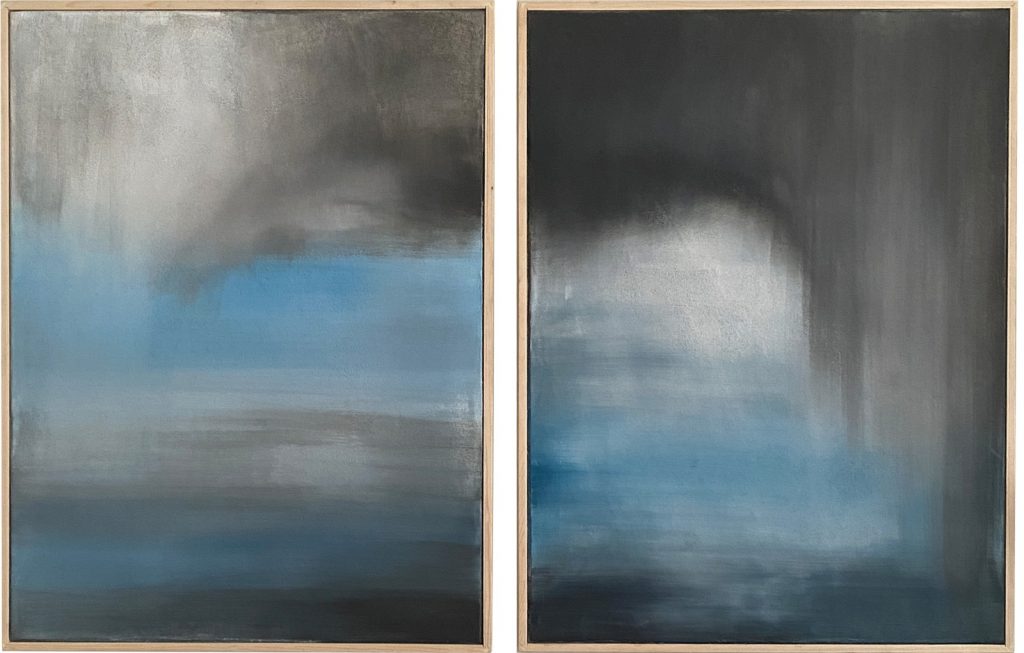 Nature possesses its own magnitude and agency in Rocha Pitta's work, and he looks for comprehension and observation as opposed to mastery and domination. His series, seascape with cyanobacteria (2017), is an example of his fascination with both the microcosm and the macrocosm as his aerial depiction of earth imitates forms of bacteria.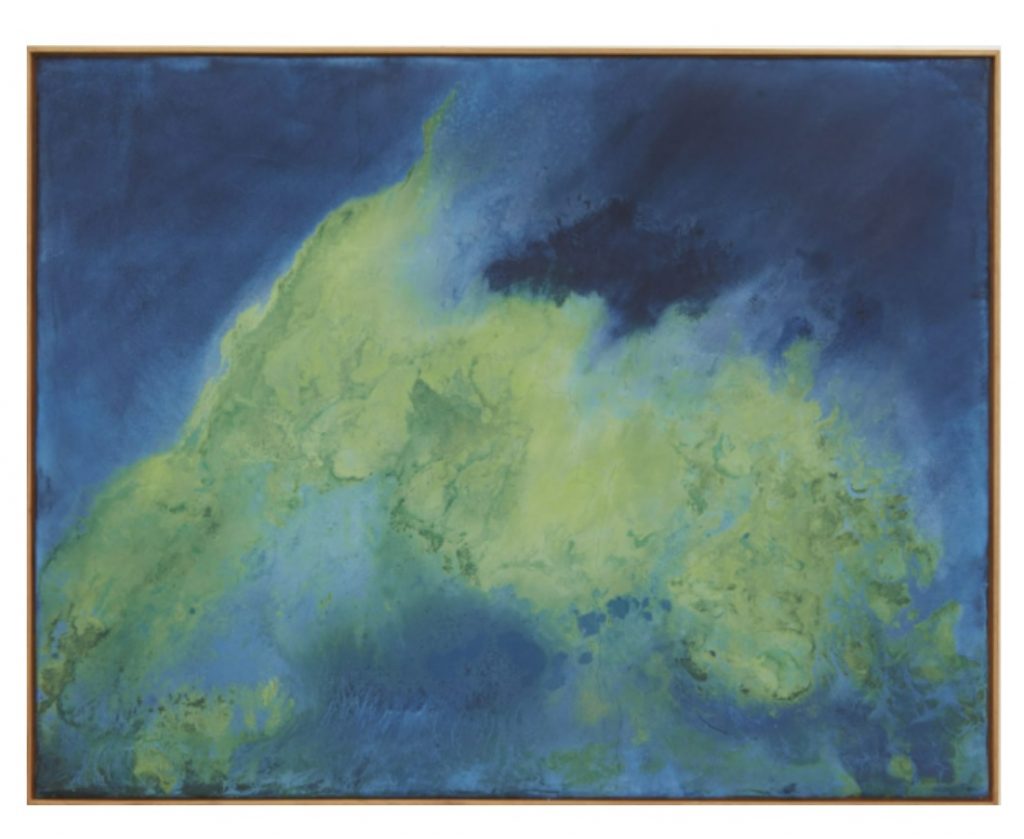 Thiago Rocha Pitta was born in Tiradentes, Minas Gerais, Brazil in 1980 and currently lives and works between São Paulo and Rio de Janeiro. His prizes include: Open your Mind Award, St Moritz Art Masters, Switzerland (2009); Premio CNI SESI Marcantonio Vilaca, Brazil (2005). He features in the public collections at: MoMA, New York, USA; Maison Europeene de la Photographie, Paris, France; Hara Museum, Tokyo, Japan; Julia Stoschek Collection, Dusseldorf, Germany; Collection Jumex, Mexico; Museu de Arte Moderna do Rio de Janeiro, Brazil; Museu de Arte Moderna de São Paulo, Brazil; MoCP – Museum of Contemporary Photography, Chicago, USA
Solo exhibitions include: O Primeiro Verde, Galeria Millan, São Paulo, Brazil (2018); The First Green, Marianne Boesky Gallery, New York, USA (2017); Due albe, Gluck50, Milan, Italy (2017); Maps Temporais de Uma Terra Não Sedimentada, A Gentil Carioca, Rio de Janeiro, RJ, Brazil (2016); Temporal Maps of a Non-Sedimented Land, Boesky East Gallery, New York, USA (2016); Atlas Oceano, Galeria Millan, São Paulo, Brazil (2014); Nostalgia of Pangea, Andersen's Contemporary, Copenhagen, Denmark (2012); Sala A Contemporânea: Thiago Rocha Pitta, Centro Cultural Banco do Brasil, Rio de Janeiro, Brasil (2011); The Bar vol. 2 – Donna Ong and Thiago Rocha Pitta, SCAI X SCAI, Arts Initiative Tokyo [AIT], Tokyo, Japan (2008); Heritage, Andersen Contemporary, Copenhagen, Denmark (2008); Requiem, A Gentil Carioca, Rio de Janeiro, Brazil (2006)
Selected group exhibitions include: Crash Test, La Panacée, MoCo – Montpellier Contemporain, Montpellier, France (2018); Natureza Franciscana, Museu de Arte Moderne de São Paulo, Brazil (2016); Dark Paradise, Clocktower Gallery, New York, USA (2013); Opinion Latina (1), Galleria Francesca Minini, Milan, Italy (2013); Home Again – 10 Artists Who Have Experienced Japan, Hara Museum of Contemporary Art, Tokyo, Japan (2012); Super 8, Künstlerhaus Bethanien, Berlin, Germany (2012) and Christopher Grimes Gallery, Santa Monica, USA (2011); The Garden of Forking Paths, Migros Museum Fur Gegenwartskunst, Zurich, Switzerland (2011); Unresolved Circumstances: Perspectives on Current Video Art from Latin America, Museum of Latin American Art, Long Beach, USA (2011); NatureNation, Museum on the Seam, Jerusalem, Israel (2009); Timeout, Artnews Projects, Berlin, Germany (2009); A Stake in the Mud, A Hole in the Reel – Land Art's Expanded Field 1968-2008, Centro Andaluz Arte Contemporáneo, Sevilla, Spain (2008); 1st Singapore Biennial, Singapore (2006)

New dawn is Rocha Pitta's first solo exhibition in the UK. Contact us to arrange a viewing.