Arcangelo Sassolino's Electrifying Installation at The Venice Biennale
Arcangelo Sassolino (b.1967), an Italian artist known for combining sculpture and technology that often tests both man-made and natural forces such as gravity, pressure and speed, is representing Malta at this year's Venice Biennale.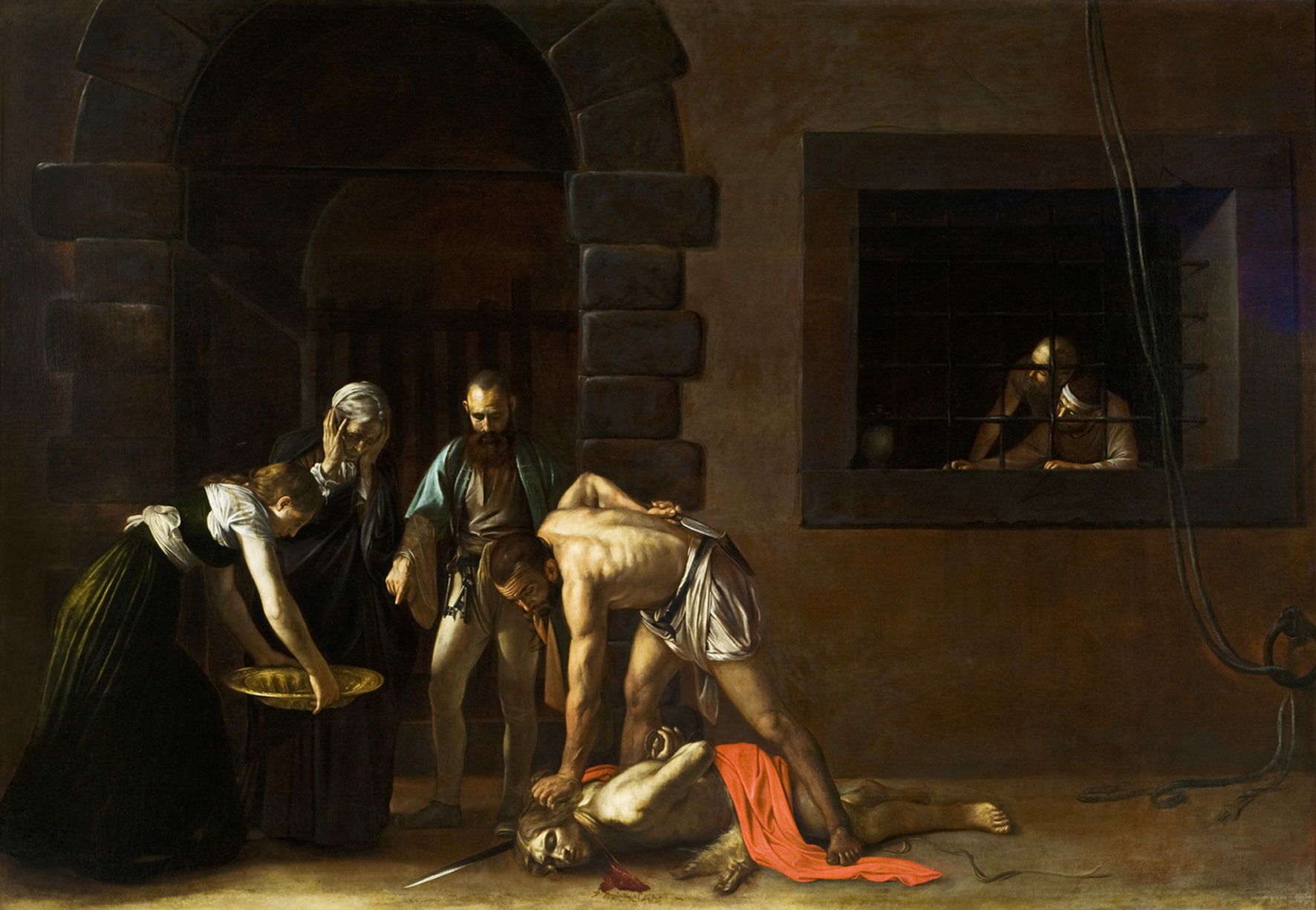 Sassolino takes as his point of departure Caravaggio's The Beheading of St. John The Baptist, 1608. The image depicts the execution of John the Baptist while a servant girl holds a golden platter on which to place his head. A woman, thought to be Herodias, witnesses the violent act, her hands clutching at her face in distress as a jailer delivers instructions and the executioner draws his dagger to finish the deed. The story behind the painting is as dramatic as Sassolino's contemporary rendering. In the year it was painted Caravaggio was a fugitive, having escaped from imprisonment in Naples for an unrecorded crime. Caravaggio was in fact inducted into the Knights of Malta, but was shortly expelled through a defrocking ceremony that took place in front of his own painting after being exposed as a "foul and rotten member" (the official phrase used in such cases), most probably after a brawl with an important member of the Order.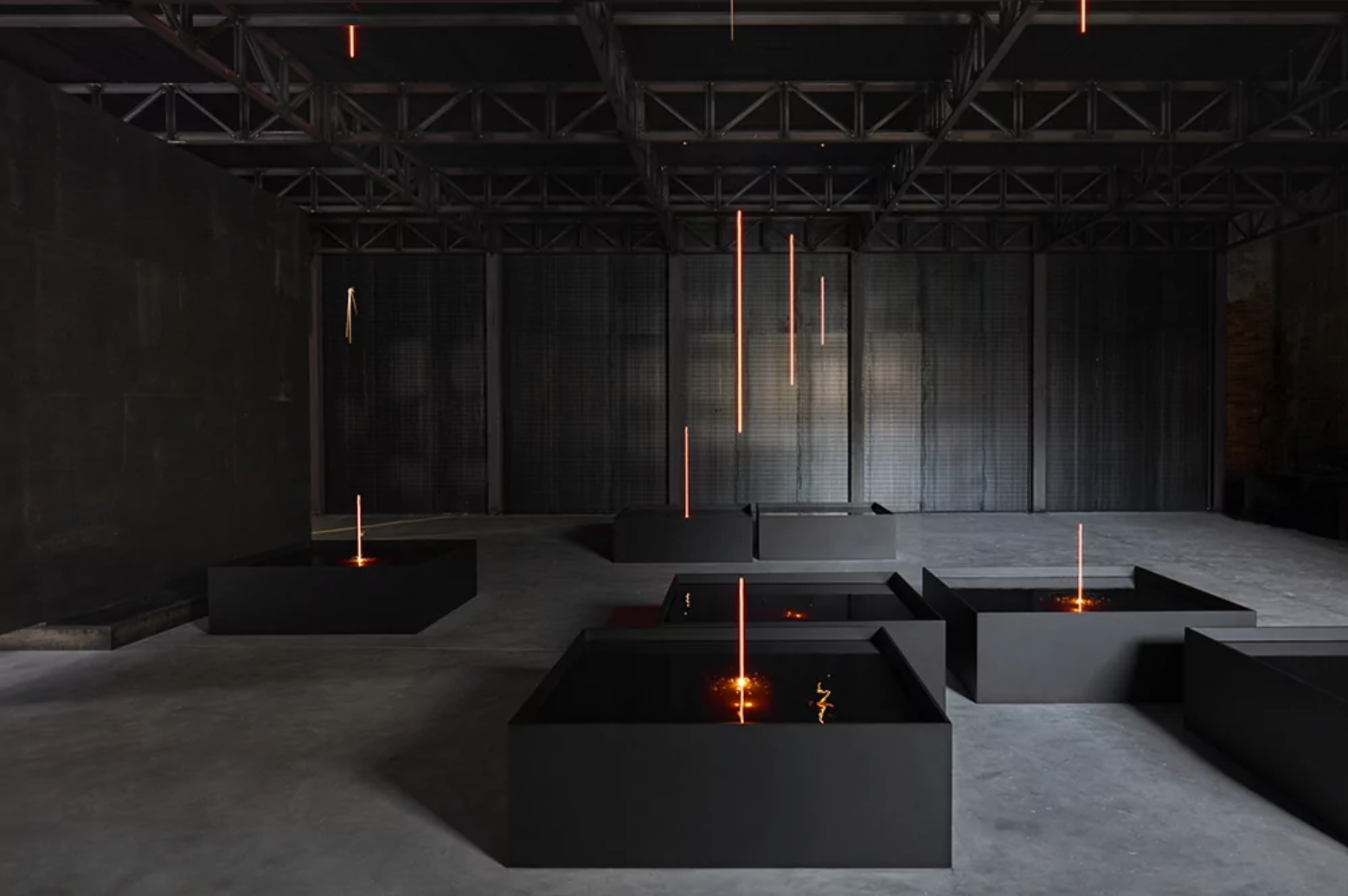 Chiaroscuro, a technique for which Caravaggio is famed for having innovated, is brought to the fore by Sassolino through contemporary technology. In Diplomazija astuta ('cunning diplomacy'), visitors enter a pitch-black room illuminated by fleeting beams of light that fall from the ceiling like commits trailing across a night sky. The artwork is composed of a large metal armature that covers a computer-programming system which feeds steel coils into the induction machine. The molten steel bolts rain down into seven basins of water, each representing a different subject in The Beheading. A Gregorian hymn written in honor of John the Baptist plays solemnly to the same rhythm of the beams of light which, when they meet water, turn to embers and hiss before cooling and receding back into darkness.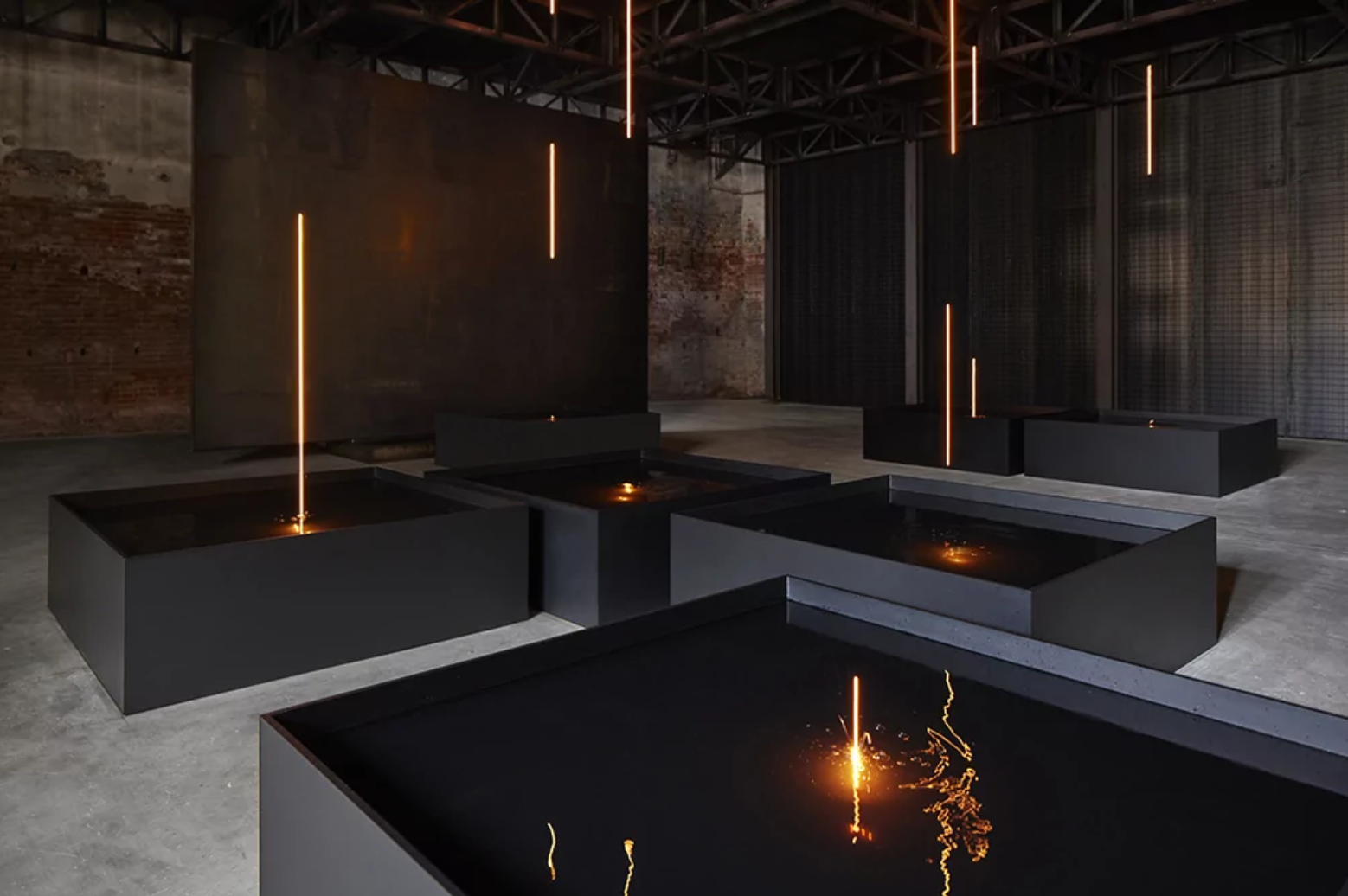 The system's electromagnetic fields melt almost instantaneously at 1,500 degrees celsius – the temperature at which steel melts. Workers at the pavilion collect the steel at the end of each day and send it back to the factory that produced the original coil to offset its CO2 production. A large steel plate, titled Metal and Silence, by Giuseppe Schembri Bonaci, is set behind the falling shocks of light, on which is etched an inscription that features text from Ezekiel 37 and Psalm 139 in a combination of Aramaic, Hebrew, Latin, and Greek. The work, which measures 12.5 x 16 ft, is the exact dimensions of Caravaggio's painting.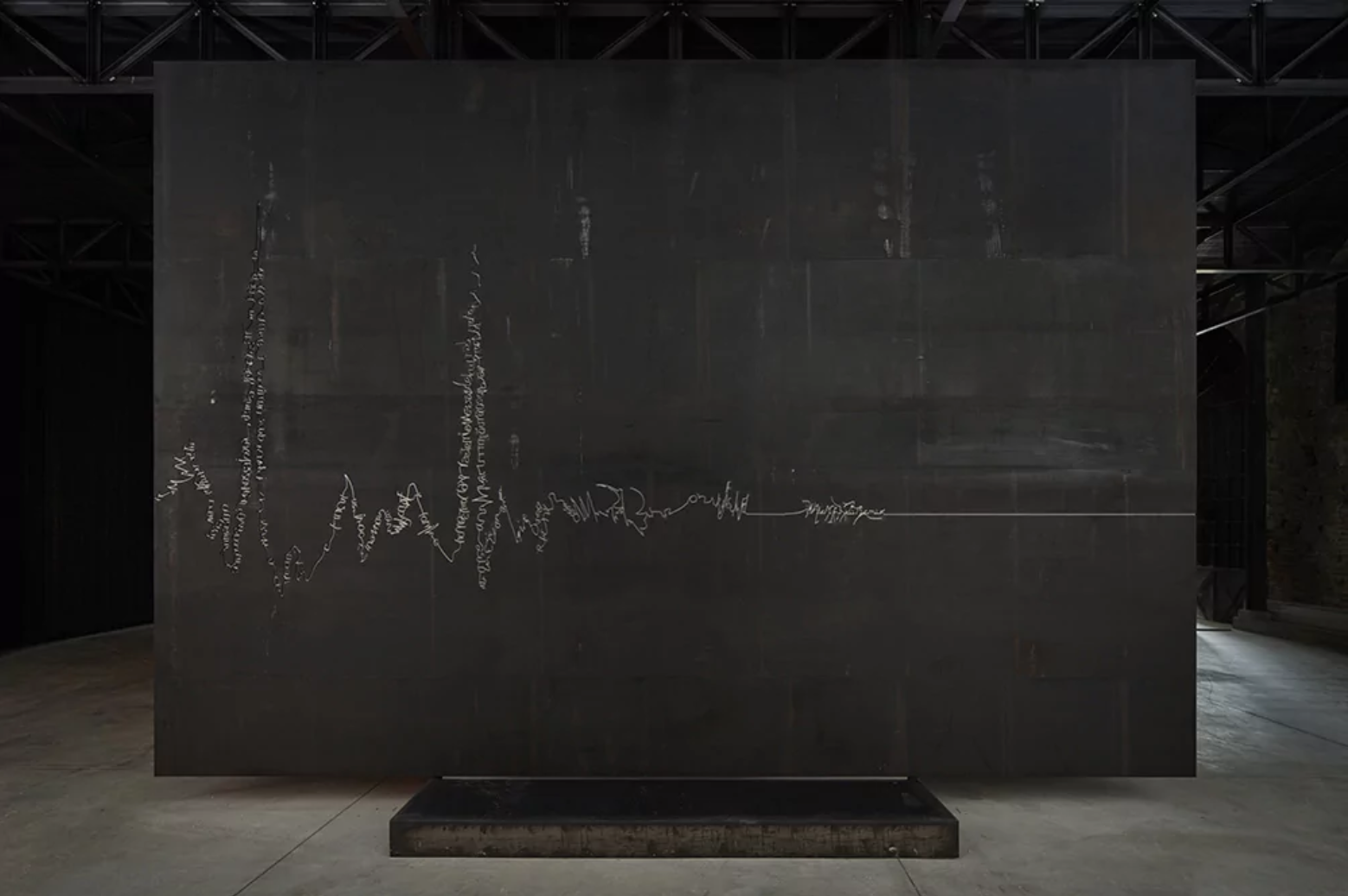 "When steel is melted, the energy is transformed into light", Sassolino has said. To behold the Diplomazija astuta is a profound experience; there is darkness, then light, and then the return to darkness.
The 59th International Art Exhibition remains open until 27 November 2022.