A Walk Through of The Italian Pavilion at The Venice Biennale
Representing Italy this year at the Venice Biennale is Gian Maria Tosatti (Rome, 1980), marking the first time ever that only one artist has been chosen to represent the host country. Tosatti presents us History of the Night and Destiny of Comets, a site-specific work that takes over the Tese delle Vergini in the Arsenale, recreating a deserted post-industrial landscape that serves as a prophecy of ecological destruction.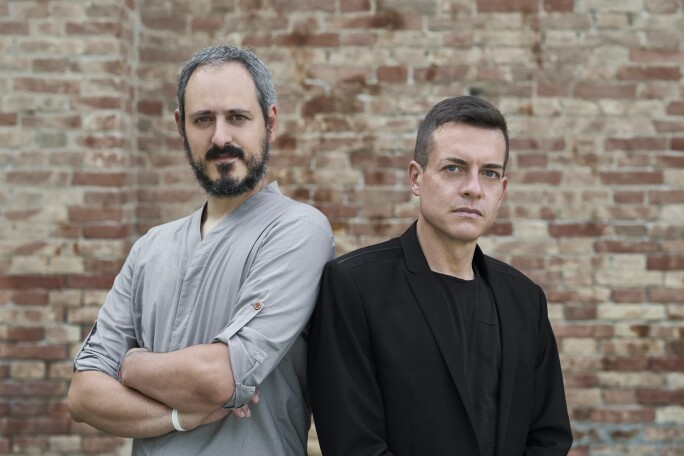 Tosatti was based for a decade in New York but has now moved back to Italy where he lives and works in Naples and acts as artistic director of Rome's Quadriennale. Eugenio Viola, the Italian pavilion's curator, has for many years pursued a career outside of Italy; he was head curator at MAMBO museum in Bogotà, senior curator at The Perth Institute of Contemporary Arts in Australia, and the curator of MADRE Museum in Naples.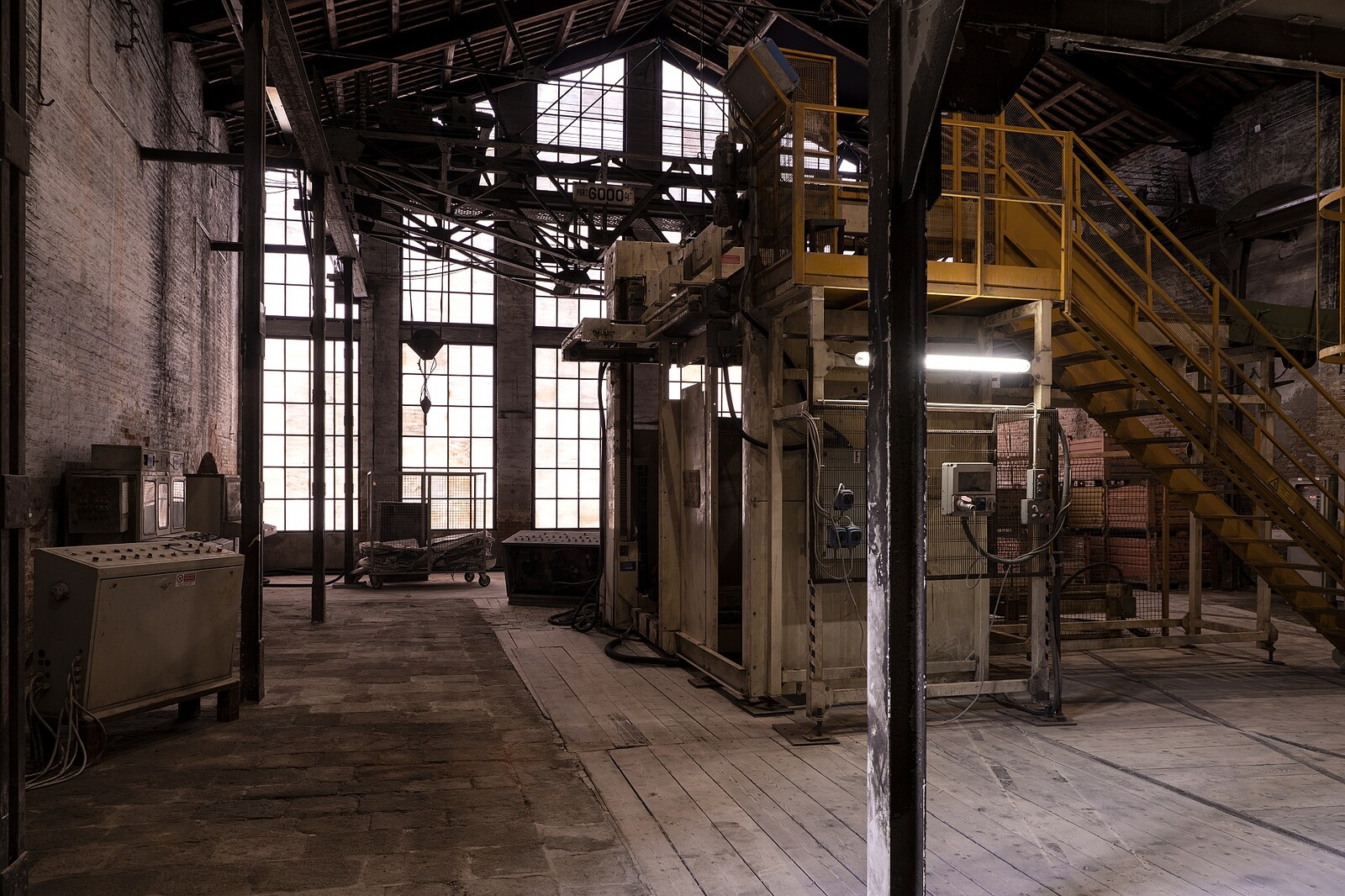 The installation develops in two acts. The first part corresponds to History of Night, and represents the rise and fall of Italy's industrial dream following the Second World War. Viewers enter the space one at a time adding to the disorienting, dystopian effect of the dark, dingy space, starkly illuminated by low hanging fluorescent lamps. An eerie atmosphere engulfs the space that appears to have been deserted, post-apocalypse with individual work tables and sewing machine propped on top lined in succession throughout the concrete hall. A mezzanine hangs over the factory floor, furnished with a single narrow bed, most likely having belonged to a now absent caretaker.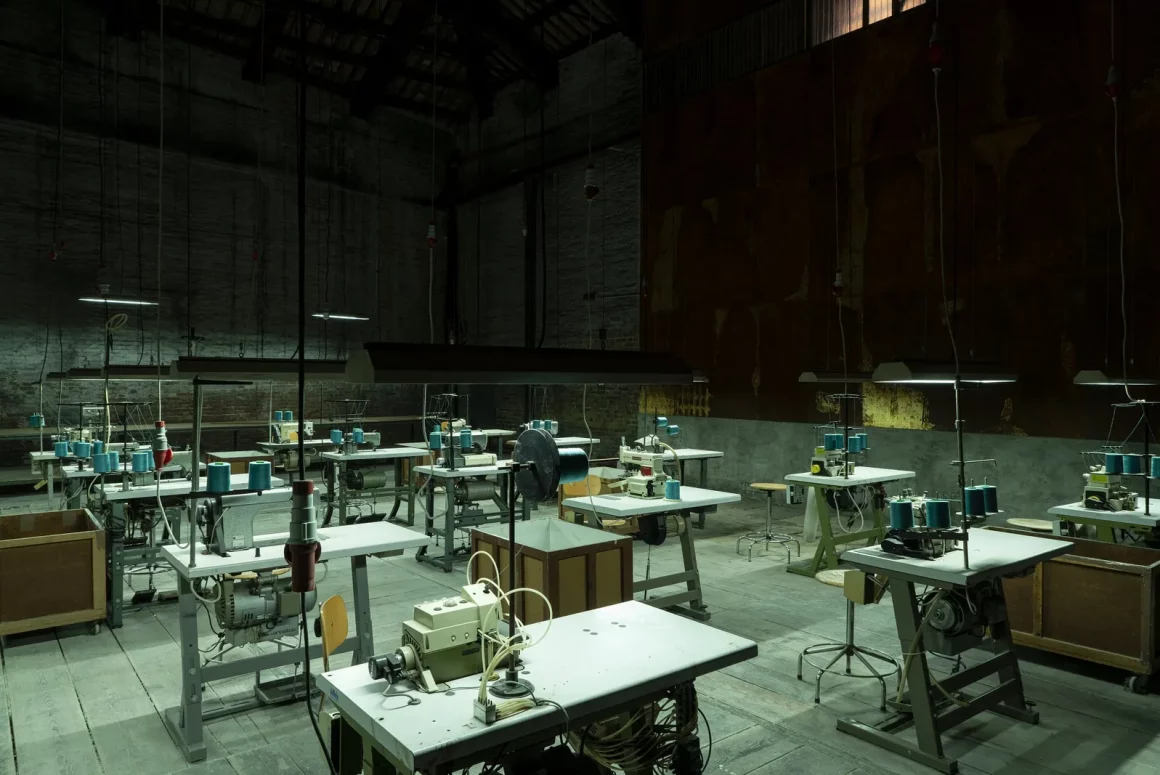 The second section corresponds to The Destiny of The Comets and offers catharsis in considering the possibility of change for a better future. In this part you step into a near pitch-black space, as your eyes adjust to the darkness it becomes clear you are standing on a jetty surrounded by water. In the distance lights roam, casting erratic reflections on the surface of the water. Tosatti has employed the words of Pier Paolo Pasolini "I would give the whole of Montedison for a firefly" to illustrate his vision for the Italian Pavilion. In the quotation Pasolini poetically harnesses Montedison as a symbol of a capitalist, hyper-technological society that caused the extinction of fireflies. As such the roaming lights that dance over the water makes reference to Pasolini's lamentations.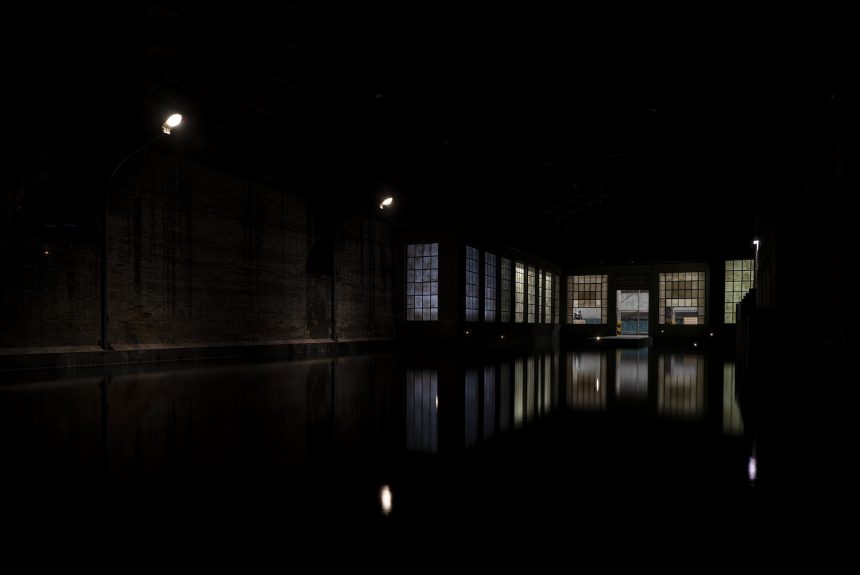 A catalogue to accompany the exhibition will be published by Treccani and designed by Mosaico Studio and will include contributions from critics as well as additional documents and a selection of photographs taken during the 1960s and 1970s by Mimmo Jodice.
The 59th International Art Exhibition remains open until 27 November 2022.