Hermann Nitsch's 20th Painting Action
A major exhibition of the Austrian artist Hermann Nitsch (b. 1938) will open on April 19th in Venice, during the 59th Biennale. The 20th Painting Action, carried out and installed in 1987 in the Vienna Secession, will be exhibited in Italy for the first time since its creation. It will be on view until July 20th, 2022 at Oficine 800, on the island of Giudecca.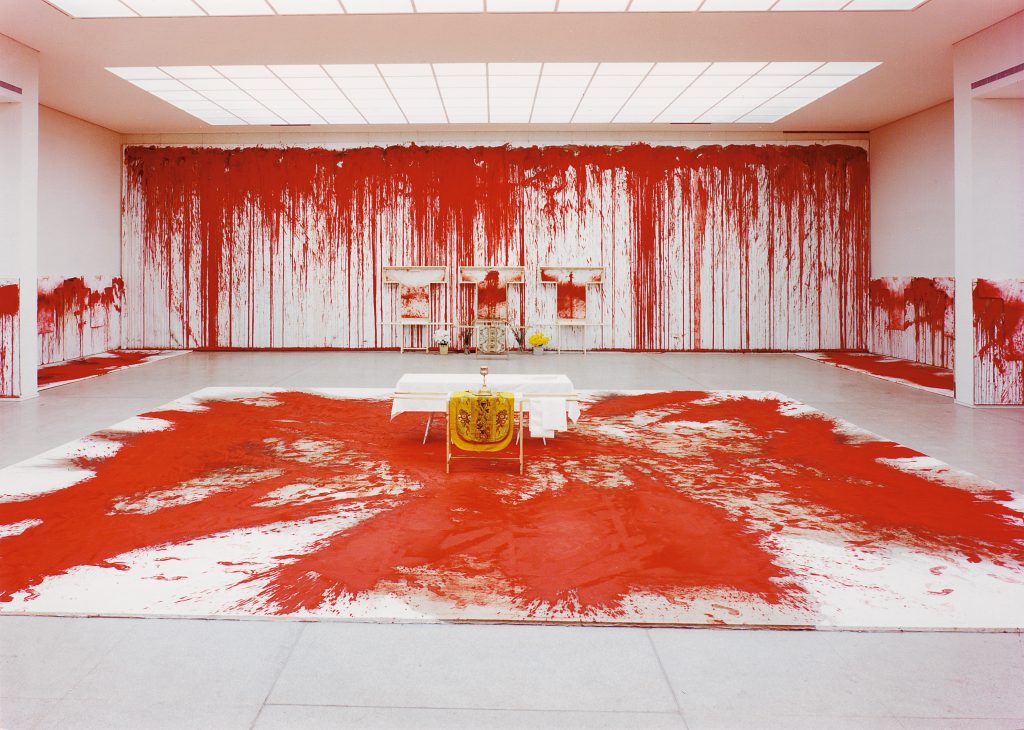 The 20th Painting Action embodies Nitsch's impactful ideas and artistic practice. The whole cycle includes a large scale work measuring 5 x 20 m and several smaller splatter and poured paintings. Their dimension and technique can overwhelm the spectator and provoke excitement or agitation. In Nitsch's words: "I wanted to show how the spilling, squirting, smearing, and splashing of red-coloured liquid can evoke a sensorily intense arousal in the viewer, inviting sensorily intense sensations".
Presented by Helmut Essl's private collection in collaboration with Galerie Kandlhofer, the exhibition has been organised by Zuecca Projects and is supported by the Hermann Nitsch Foundation.