As the first major European fair after the summer, the art world has been watching Frieze very closely, as a barometer of the art market in the wake of Brexit and of general uncertainty in a variety of sectors. Therefore, there was a climate of caution and the mood could have been very subdued at the fair and events surrounding it.
Whilst this was partly the case, London remains an international and dynamic city at heart that took this shift in the past few months as a challenge rather than an obstacle. This also applied to Frieze. Visitors used to travelling through the immense spaces of the London fair are usually expecting dazzling displays and installations, somewhat more daring than what galleries normally choose to display at the more traditional fairs in Basel and Paris. This year, however, booths have focused their attention on elegance and restraint in their selection of works, leading to a particularly successful first day of sales. Particular care and thought into the booth spaces themselves could predict the art world's increasing desire to reflect upon traditional exhibition spaces and get involved in curatorial work as a part of their practice.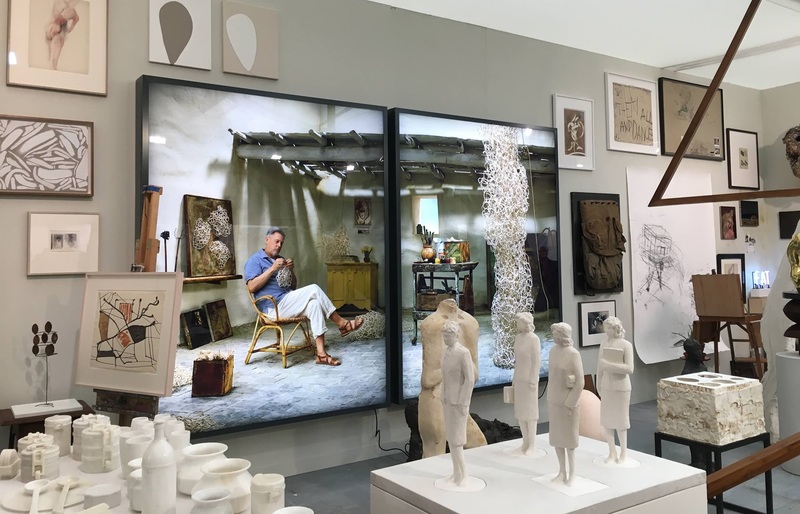 For instance, Hauser & Wirth's immersive, cluttered space recreating a messy artist's studio created an interesting contrast with the way in which Francis Upritchard used soft colours and traditional shelving to house faux-ethnographic objects at the Kate Mc Pritchard gallery booth, that projected a critical light on the way we preserve and display artifacts in museums. Some booths have experimented with the theatrical, making the visitors rather than artists perform and interact within a space: such is the case with the Carlos/Ishikawa booth posing as an internet café to showcase the work of the "Lloyd Corporation" artist collaborative. Simon Lee took the concept of the exhibition-booth further with an alternating display over four days for artists Hans-Peter Feldmann, Paulina Olowska and Sarah Crowner. Galleries have definitely picked up on the appeal in creating a memorable experience and a clear visual identity as much as a selection of works in order to attract new audiences as well as clients. However, some booths took a different approach: Pilar Corrias' booth stood out with its installation confronting Shahzia Sikander's animation work Singing Suns with Philippe Parreno's installation Speech Bubbles (Transparent Orange), which coincided with the opening of the latter artist's immensely popular commission for the Tate Modern's Turbine Hall.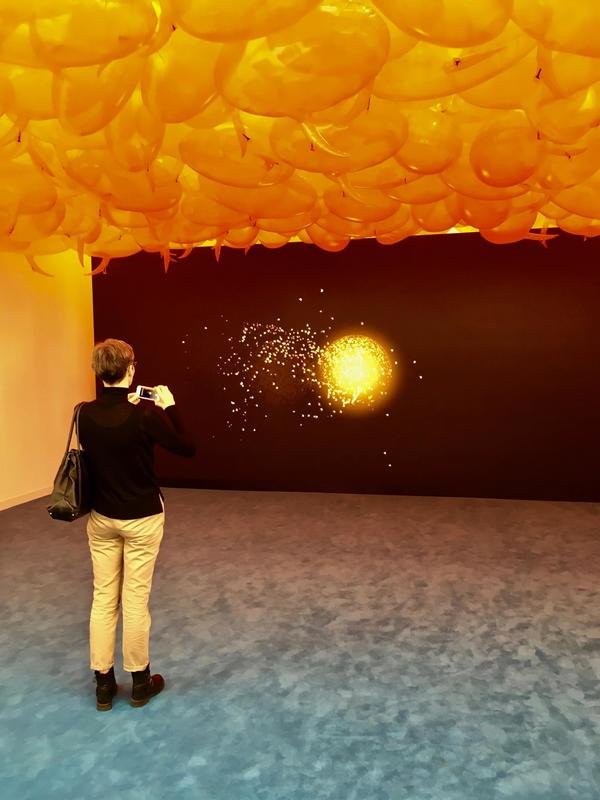 Historical and curatorial awareness was also strong, with a compelling historical section on iconic exhibitions from the Nineties and a general focus on modern artists, perhaps inspired by the success of Frieze Masters. P.P.O.W gallery's display of feminist artists from the 60s to the current day, with works such as Munson's Pink Project: Table documenting girls' consumer culture was a clever move in an art scene buzzing with the new Guerrilla Girls exhibition at the Whitechapel Gallery. Perhaps this trend can be expected to return within other art fairs such as FIAC in Paris this week, or standalone gallery exhibitions throughout the year.
A sense of support and optimism for emerging galleries was also reflected by Frieze's enlarged section, Focus, showcasing galleries founded after 2004, increasing their exposure in a financially tense time. For instance, Seventeen Gallery, focusing on new media artists, attracted particular attention with its presentation of Jon Rafman's interactive new work Transdimensional Serpent.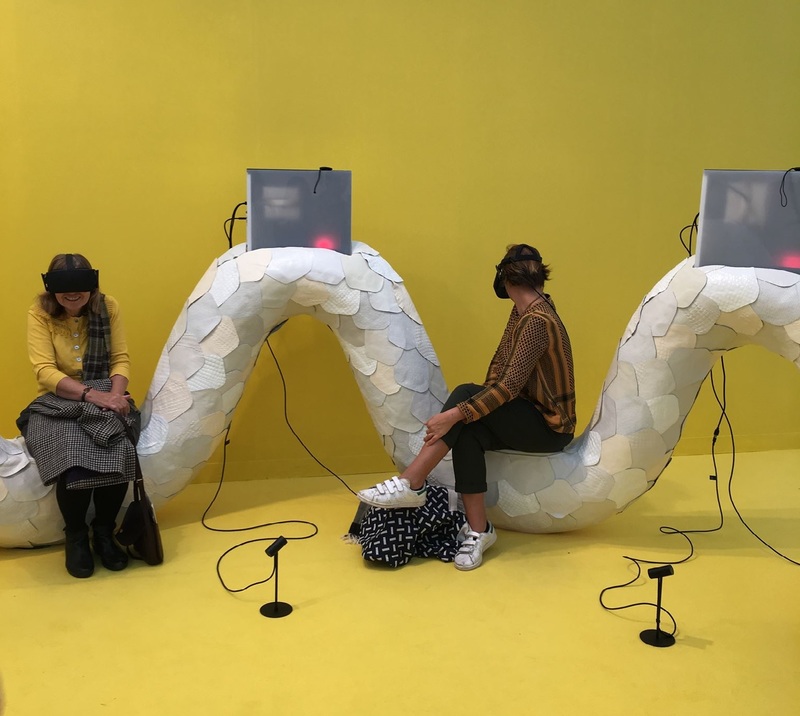 It will be interesting to see how emerging galleries are handled by FIAC, which has put on hold its OFFICIELLE satellite fair for emerging galleries in this edition, as well as what non-European galleries have decided to bring to Paris, a traditionally more sophisticated market. Collectors at Frieze were heard saying that major players were keeping their best works for FIAC – look out for our report next week to find out whether this was the case!