Francesco Jodice. West, at Galerie Le Château d'Eau, Toulouse
The WEST project by the Italian artist Francesco Jodice (b. 1967, Naples) is the subject of an exhibition curated by Matteo Balduzzi at the Galerie Le Chateau d'Eau, a public art space in Toulouse, France.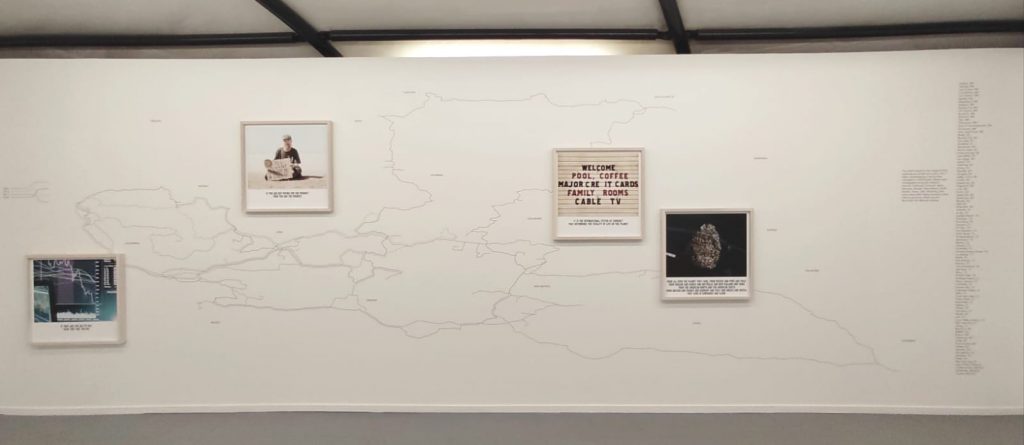 With the WEST project, Jodice tells the story of the rise and fall of the American economic model and its image, investigating the origins of the current crisis of the liberal model over a period between the beginning of the Gold Rush (1848) and the bankruptcy of Lehman Brothers (2008).
Begun in 2014, WEST consists of three long journeys through a few of the states in which the Gold Rush took place: California, Nevada, Utah, Wyoming, Arizona, Colorado, New Mexico, Nebraska, Texas, with the inclusion of contiguous Mexican areas.
The focus of the entire work lies at the crossroads between the particular geology of this
region (one of the oldest geological structures on the planet) and the archaeological ruins
(mines, ghost towns, utopias, abandoned complexes and infrastructures) of this season
driven by an irrepressible quest for immediate wealth.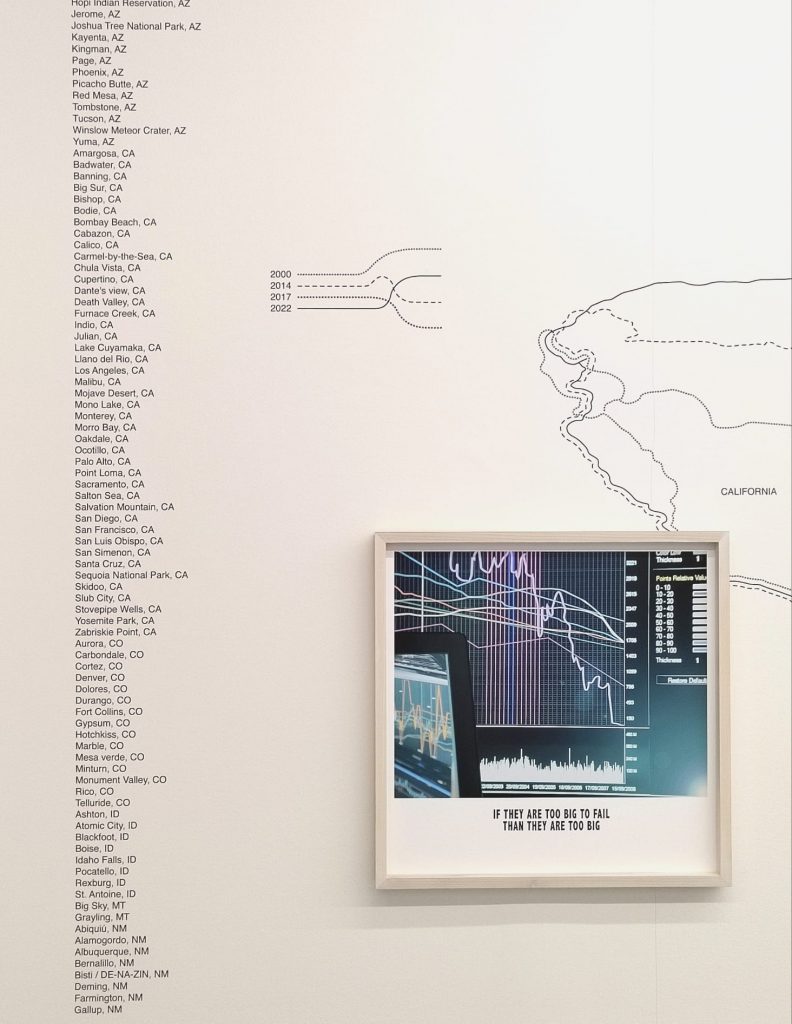 Francesco Jodice
Francesco Jodice (b. 1967, Naples) lives and works in Milan. His artistic research focuses on changes in the contemporary social landscape, with particular attention to the urban anthropology phenomena and the production of new participation processes. His projects seek to establish a common ground between art and geopolitics, offering artistic practice as civil poetics. He is a founder of the Multiplicity and Zapruder organisations.
Recent exhibitions include Documenta, the Venice Biennale, the São Paulo Biennial, the ICP Triennial in New York, the second Yinchuan Biennial, Castello di Rivoli, Tate Modern (London), and the Museo del Prado (Madrid). His major projects include the photographic atlas "What We Want", an observatory of landscape change as a projection of collective desires, the urban trace archive "The Secret Traces" and the trilogy of films on new forms of urbanism "Citytellers". Francesco Jodice's most recent works – Atlante, American Recordings, WEST and Revolutions – explore possible future scenarios for the West.
WEST can be viewed at Galerie Le Château d'Eau, Toulouse, from 1 February to 2 April 2023.