Emilio Prini at MACRO in Rome
…E Prini is a comprehensive exhibition dedicated to Emilio Prini (1943 – 2016, Italy), taking place at the Museum of Contemporary Art of Rome (MACRO) from 27 October 2023 to 31 March 2024. The project, curated by MACRO's director Luca Lo Pinto, is the first to survey a chronological spectrum which spans fifty years, from 1966 to 2016, comprising of more than 250 works to reconstruct the work of one of Italy's most complex and enigmatic artistic figures. The exhibition is done in collaboration with the Emilio Prini Archive.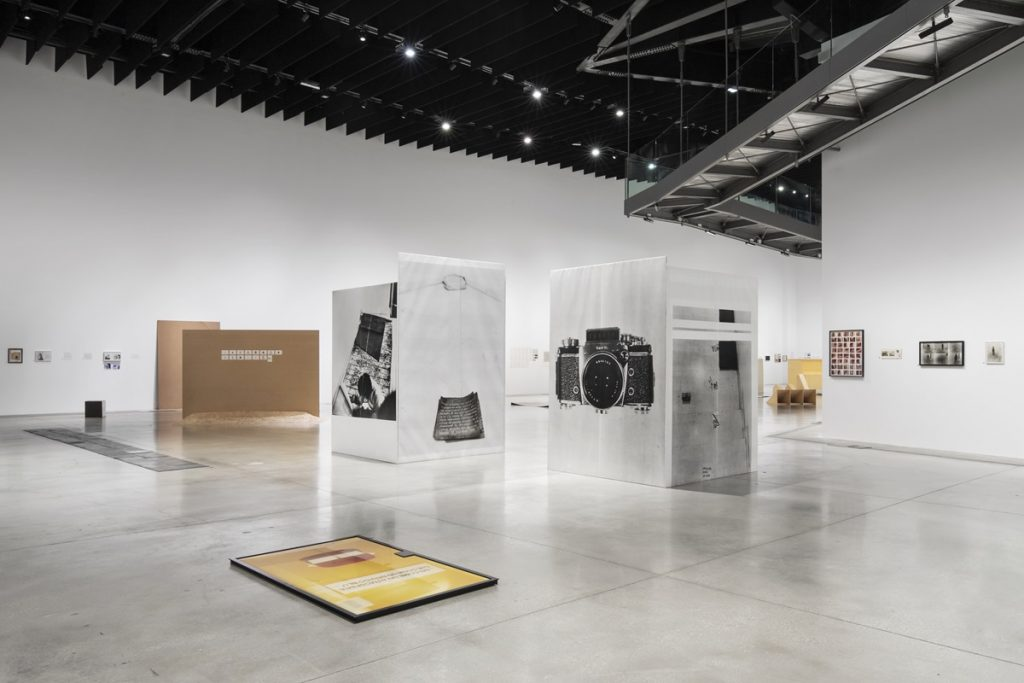 E…Prini, exhibition view, Macro, Rome, 2023
"I don't have a plan. I proceed through trial and error," declared the artist, considering his work as a singular path of continuous re-writing. His whimsical use of light, photography, sound and written texts to explore the nature of experience and perception and the relationship between reality and reproduction were a great influence to other artists and art critics of his time. In his many photographic works, the camera itself and the processes of photography became the subject of the work. Prini refused to comprehend a work of art as a closed and defined object and the exhibition intends to reflect his esoteric philosophy and convey it within the design and engagement of his work.
…E Prini develops like a temporal perimeter in which works, photographs, invitations, typescripts on paper and interventions on catalogues are exhibited without any form of distinction along the walls of MACRO's largest gallery, while sculptures and three-dimensional objects are arranged in the centre of the space.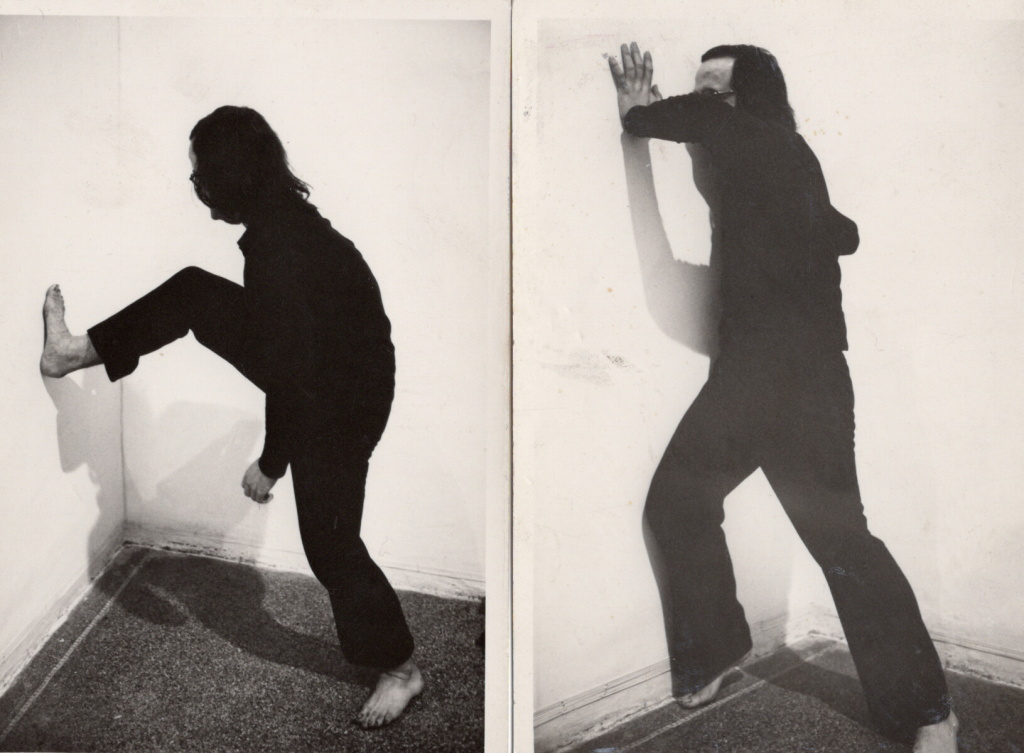 Emilio Prini, Studi per Pesi Spinte Azioni, 1968.
The exhibition showcases a significant collection of drawings created during the first half of the 1970s using an Olivetti 22 typewriter. These drawings are based on mathematical formulas, architectural relationships, and poetic annotations, which present an overview of space, time, light, and existence. The exhibition highlights how titles, captions, photographs, typefaces, dates, paper type, and size became tools and materials for use and manipulation through an ironic attitude and a strategy of perceptive displacement.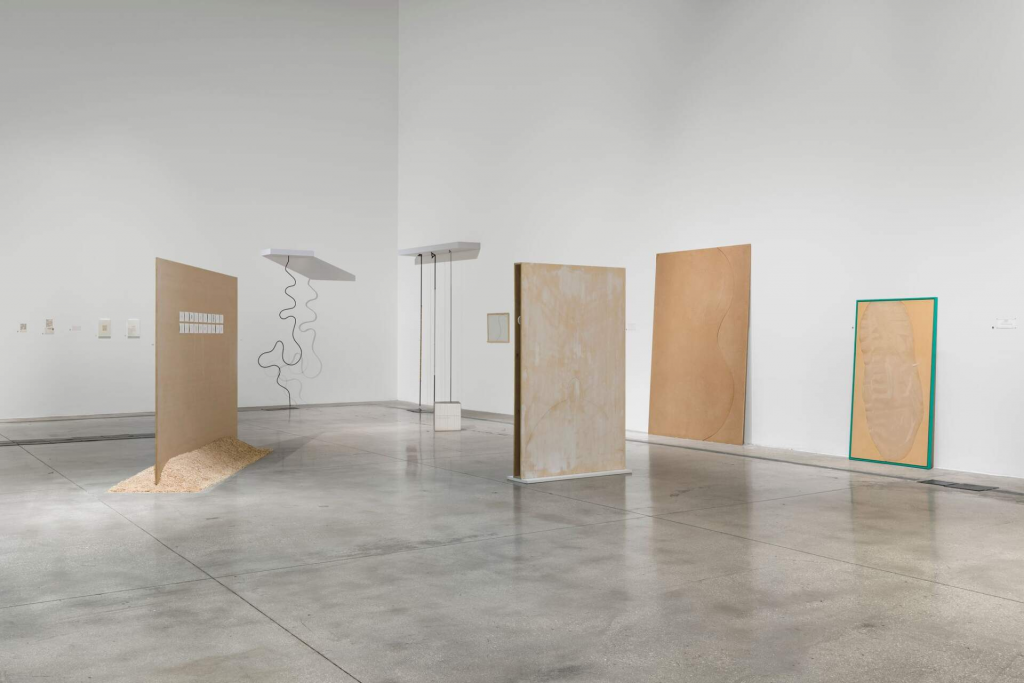 E…Prini, exhibition view, Macro, Rome, 2023
The exhibition presents Prini's first ventures at circumscribing and measuring space, such as 5 sistemi percettivi di un ambiente (1967) and Perimetro misura a studio stanza (1967). Between 1967 and 1968, he studied and experimented with his own body and those close to him, documenting these experiments through photographs. Additionally, in 1967, he initiated a photographic study of urban environments, documenting public spaces and architectural details of Genoa, the city he lived in at the time.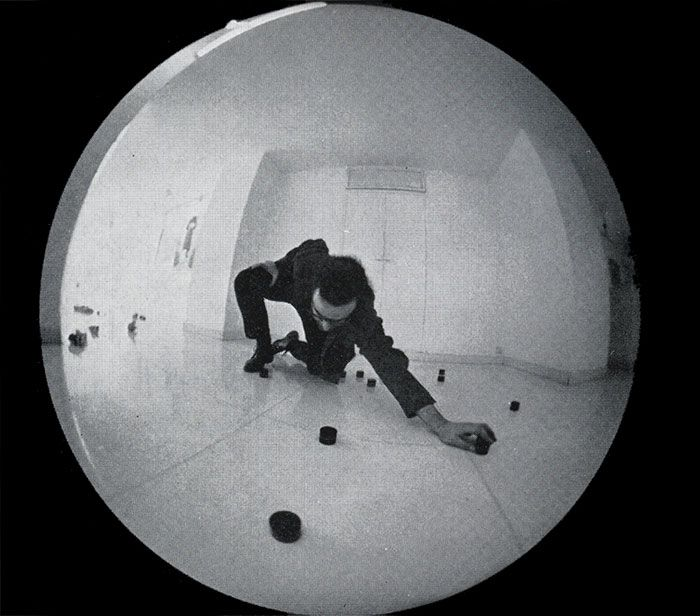 Emilio Prini, Hypothesis points on the total space, 1986.
The contemporary relevance of Prini's research lies in his exploration of critical concepts to their most extreme limits. He challenges the canons of historicization and instruments of interpretation of art, all in the name of art itself. What ensues is an innate opposition towards the hyperproduction of the art industry, its means of distribution and commercialization, which all make Prini's practice particularly relevant in the present-day art world.
Read more on Emilio Prini's work here.