The biggest changes in the art world we're looking out for in 2020
Looking into the year ahead, many key players in the art world will continue to develop groundbreaking approaches to the display and sale of art, but past issues will haunt auction houses, galleries, and museums alike. In 2019, most art market reports considered a lack of transparency to be the primary hurdle faced by entrants into the art market. In the coming year, the spread of coronavirus, Brexit, and new anti-money laundering directives in the UK will affect the art sales. Read on to see how these changes and others will likely influence the art world going forward.
New collaborations
Sotheby's is developing a new strategic marketing plan following a successful 2018 collaboration with Victoria Beckham's boutique in London. Beckham's business displayed old master paintings that were up for auction at Sotheby's.  The auction house has followed up by launching a line of sweaters in collaboration with Highsnobiety in January as a creative way to advertise their Old Master's auction in New York. The partnership has been a success with sweaters selling out quickly.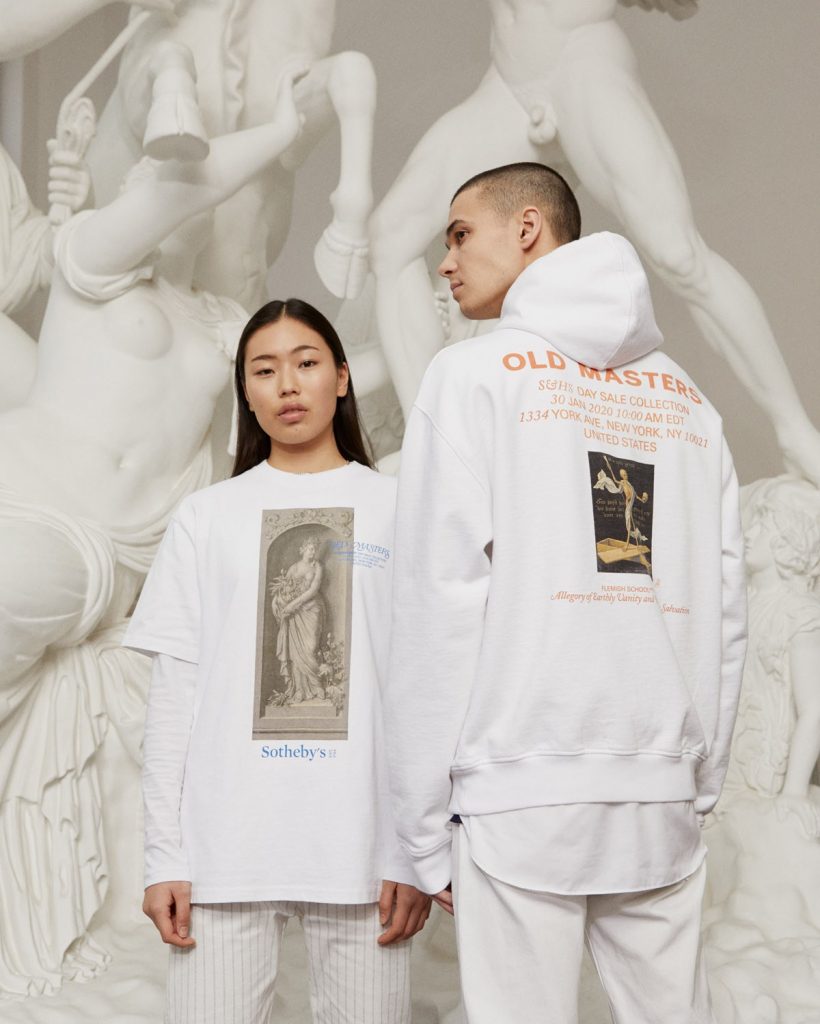 The new strategy aims to build the trust of younger clients and make art auctions more accessible. Young collectors are the future of the art market and old institutions want to reach out to them through marketing and education programs. Sotheby's offers multimedia articles, podcasts, and videos about artworks and artists to provide context and history for potential buyers.
Web-based bidding
The top end of the art market consists of largely wealthy buyers and remains, for the most part, consistent from year to year. In contrast, the mid-range of buyers has had an increase in the number of clients looking to purchase art off the internet. With the increased influence of social media and the launch of blockchain auctions, more millennials are buying art online. Christie's has taken advantage of the increase in art purchased online. Christie's 100, an online auction where the bidding starts at $100 as a way of attracting more mid-range buyers, launched at the end of January. Online auctions are expected to be the most competitive sector and represent an outstanding opportunity to drive up turnover, with online sales increased by 10% year-on-year. In 2019, e-commerce by traditional offline dealers and auction houses made up the majority of the online art market by value.
Augmented reality
As digital tools continue to develop the art world has seen a rise in the use of augmented reality technology for everything from accessibility in museums and galleries to the creation of new works of art in partnership with companies. Coinciding with the decline of Impressionist and Post-War sales in major auction houses, Christie's has developed a way to keep up with the rapidly changing landscape of the contemporary world by introducing mixed reality works of art at auction. The first auction of this kind will be Marina Abramović's The Life, which estimates predict will sell for $700,000 (£600,000). Potential buyers will receive a recording of the piece and wearable spatial computing devices to gain a realistic experience of the piece. Art galleries are also shifting their focus away from conventional concepts of exhibition design. For example, Detroit-based techno DJ Carl Craig has designed a sound installation in collaboration with Dia Beacon in Beacon, New York. This conceptual work emphasizes the relationship between the loneliness of urban living and the collective experience of clubbing through sound rather than sight. Despite being a relatively new tool, AR apps for galleries are fast-growing. Apps such as Shape Arts allow viewers to access supplementary content on their mobiles, such as audio and video descriptions. Apps like this one are a way for galleries to provide access to people with disabilities and those who might not otherwise be able to access cultural services. Artiviva has also launched a free augmented reality app available through the Android and Apple stores. The platform seeks to enhance viewers' experience of artworks by bringing the piece to life through digital interactive elements. This app allows individuals, artists, and galleries to create a digital visualization within a matter of seconds.  Leading AR companies are courting artists to make use of their products. Artists such as Nick Cave, Nathalie Djurberg, Hans Berg, Cao Fei, John Giorno, Carsten Höller and Pipilotti Rist have collaborated with Apple to display virtual artworks in cities around the world. This project involves free tours offered by Apple in which people download the [AR]T app to and explore the city's art scene. Through the app, viewers can see works like  John Giorno's "Now at the Dawn of My Life." The intersection of AR technology and fine art is an exciting horizon for contemporary artists and galleries.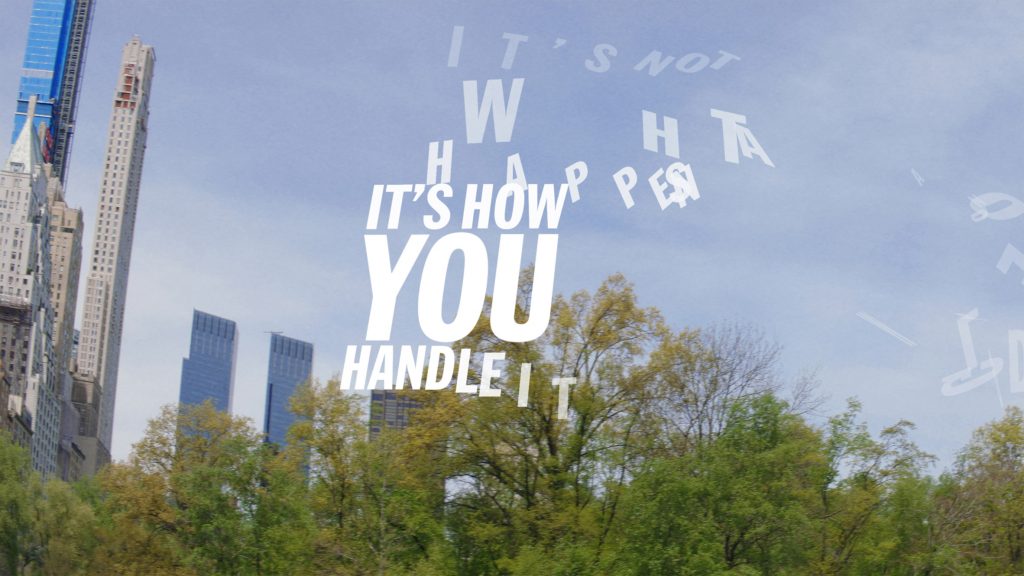 Brexit fears and the art market
Records show a rise in the transportation of artworks from the UK to Europe during the month preceding the 31st of October. Institutions tried to close deals in fear of future uncertainty regarding the movement of goods.  Given that 2020 will be a transitional year, Brexit should not impact the normal course of action for art market actors. However, it is possible that when the transition period is over, new EU legislation for the import of cultural goods might result in some major and expensive changes regarding licenses and tariffs.
Anti-money laundering directive
Anti-money laundering incentives have not been easy to implement in the art world. Because the art market is highly unregulated and often anonymous it has always been at the center of financial schemes and laundering scandals. The UK Parliament implemented the 5th Money Laundering Directive (known as 5MLD) in early January 2020 as a solution to these issues. The directive requires art market participants to register with the government's tax agency and to establish the identity of the beneficial owner if a transaction is being conducted by third parties like dealers and auctioneers. It would require galleries to use advanced due diligence, making impulse buys, which often happen at art fairs, harder to do. All works of art costing €10,000 or more will fall under these new regulations. These changes could cause confusion within the international art market, especially at the upcoming Frieze London and Frieze Masters art fairs.
Gender bias
Gender inequality continues to be a battlefield for the contemporary art market and political issues also remain relevant. In response to a lack of female presidential candidates in the upcoming US election as well as other issues of inequality, the curator Apsara di Quinzi came up with the idea of uniting like-minded individuals by creating the open discussion platform Feminist Art Coalition (FAC). Its main agenda is to band together US art institutions to spread awareness about gender equality. Its online platform will open this coming fall, in time for the US elections. It will include events, books, and essays touching upon the latest issues. Despite the outward appearance of gender equality in the art scene, recent research has uncovered that gender bias still pervades. According to Artnet, only 11 % of acquisitions and 14 % of exhibitions of the major museums in the US in the past ten years are works executed by female artists. Moreover, out of the 260,470 new artworks that have entered museum collections since, 2008, only 29,247 done by women, according to a study by Artnet News and In Other Words. Yale School of Art students recently published a report showing that female graduates appeared approximately 3 times less in academic reports in comparison with their male counterparts, suggesting that a lack of available research about female artists contributes to the gender bias. There is a lot that needs to happen in the coming year to address issues of bias and inequality in the art world and not every problem will be fixed. That said, there has been a clear emphasis on actively remedying biases through greater inclusivity for historically underrepresented artists.
In closing
Much as in 2019, the art world will continue to see dramatic shifts in how people buy and sell art and who it is accessible to. Technological advances will make art more easily viewable and change how people experience both installations and the world around them, a continued spotlight on issues of equality will force institutions to confront biases within the industry, and issues like Brexit will cause shifts in the global art market that will certainly have a profound and lasting impact on the way art is sold internationally. Uncertainties about the UK's role in the international art market post-Brexit and changes to how companies approach the marketing and sale of artworks by using new technologies will be the primary developments to watch for in 2020.
Exhibitions we are looking forward to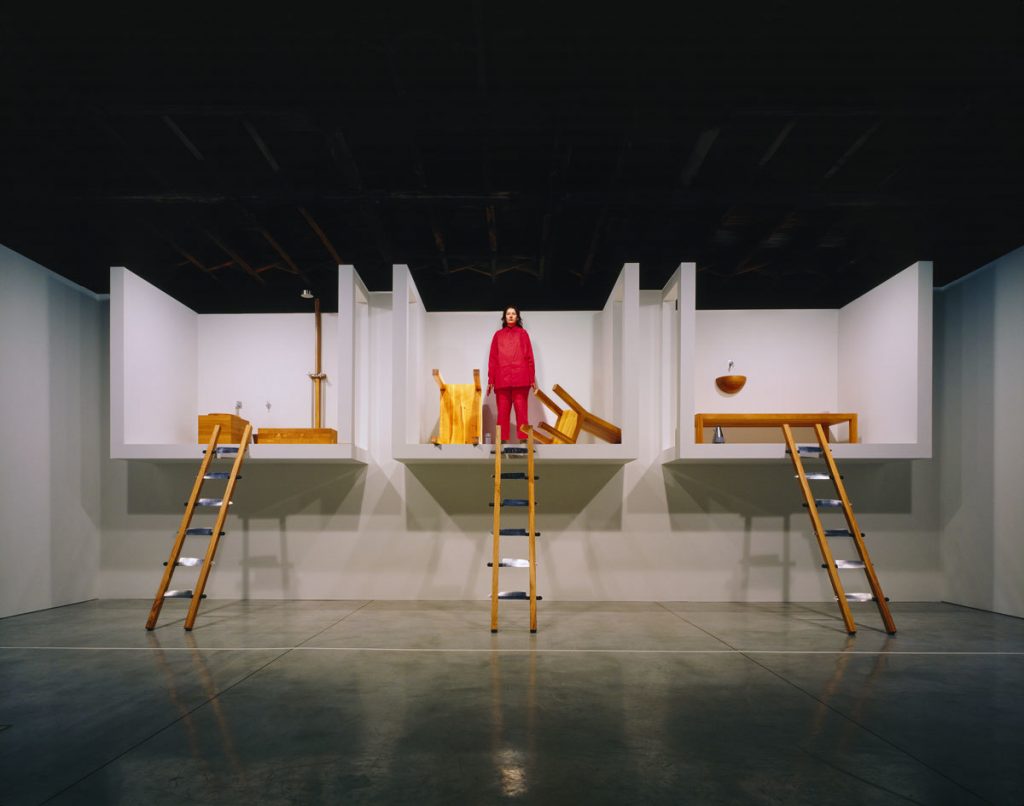 Marina Abramović retrospective (26 September – 8 December 2020) at the Royal Academy in London. This exhibition, touching upon the perception and physical and mental limitations of the human body,  will be a compilation of works from the 50 years-long artistic career of Marina.
HAVE YOU SEEN A HORIZON LATELY? At the Museum of African Contemporary Art Al Maaden (MACAAL), Marrakech, (25 February – 19 July 2020). Including both established and emerging artists and a variety of media, this exhibition explores politics of space and place.
YOKOHAMA Triennale,  (July 3 – October 11, 2020)

Based in the port city of Yokohama, the Triennale creates a creative bridge between Japan and the rest of the world by showcasing cutting-edge contemporary works about the societal and cultural scene of Japan

Cao Fei: Blueprints at the Serpentine Gallery (4 March – 17 May 2020) shoes the multimedia approach of the artist to the technological development.
Wien 1900: Departure into the modern age, at Leopold Museum, (16 March 2019 – 16 March 2023). The exhibition offers great insight into the fascinating Viennese scene at the turn of the century.