Piero Tomassoni on Ridley Scott's House of Gucci
It takes a special kind of good or bad to make someone write a review in the middle of the night, immediately after a three hours' screening, and on a subject outside of one's field of expertise. The film House of Gucci has that exceptional quality. A triumph of tackiness, it is so ridiculous that it becomes interesting. It is, in that respect, quintessentially of our time and rather close to much of today's contemporary art.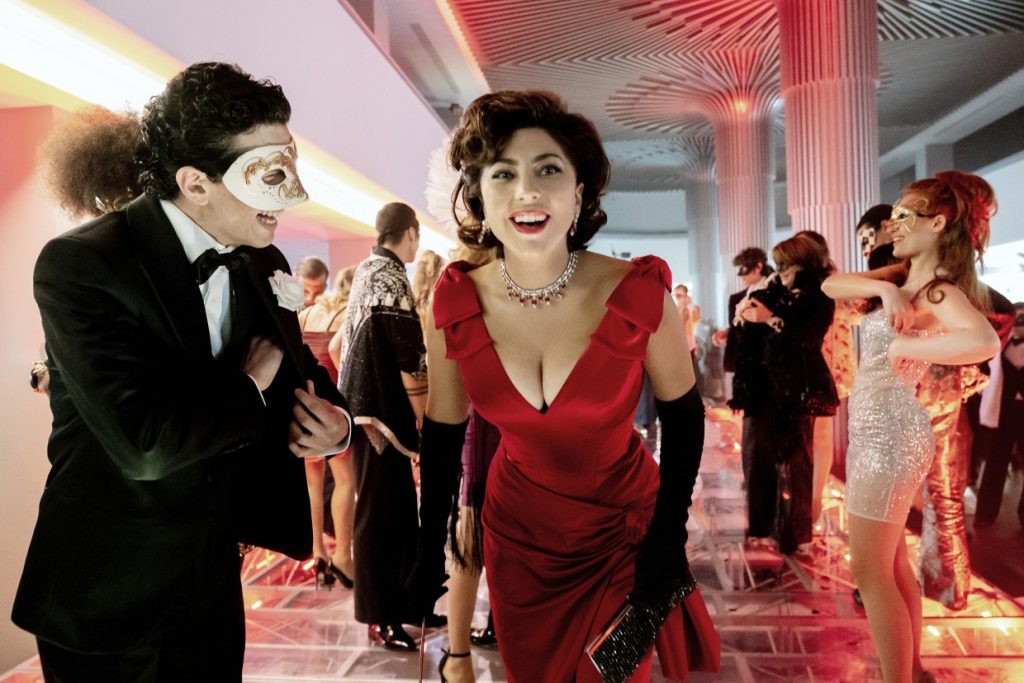 Despite the tragic story it portrays, the biopic is irresistibly comedic: its farcical abuse of trite Italian clichés makes nearly every scene into a parody. The cast reads like an Academy Award directory, and the acting is compounded by on-point styling and makeup to render almost every character not only morally repugnant but also physically grotesque. All characters ultimately appear as naive caricatures, except for the cold and calculating Domenico De Sole (Jack Huston) who quietly takes over the empire while everyone else's life is crumbling.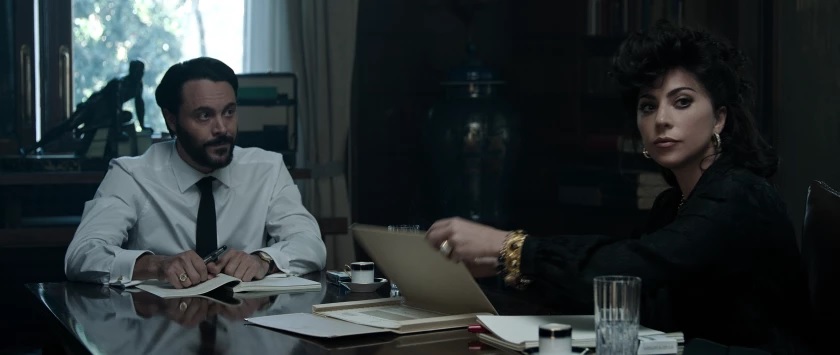 The designated village idiot is Paolo Gucci (an unrecognisable Jared Leto) who is ridiculed by the entire family for his clownesque outfits and grandiose creative aspirations. He may be the least malicious character in the story, never losing his fundamental benevolence towards his relatives in spite of the bullying they put him through. His accent, akin to Borat's central Asian inflection, is also the only one not to conform to the unfortunate italianised English pronunciation imposed on the other protagonists.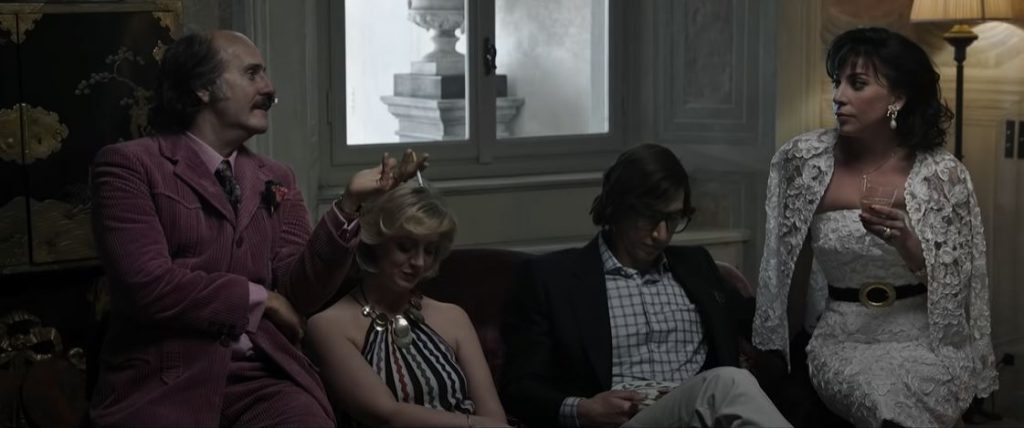 His father Aldo Gucci (Al Pacino) is an old lothario with delusions of grandeur and an obsession with profits. In true Pacino style, he looks like a mafioso with an enlarged prostate, who invents stories about the Gucci dynasty in an attempt to ennoble their origins, throws lavish parties for his birthday (Villa Balbiano on Lake Como was picked as the perfect setting for one of them), and regularly engages in tax fraud that eventually lands him in jail.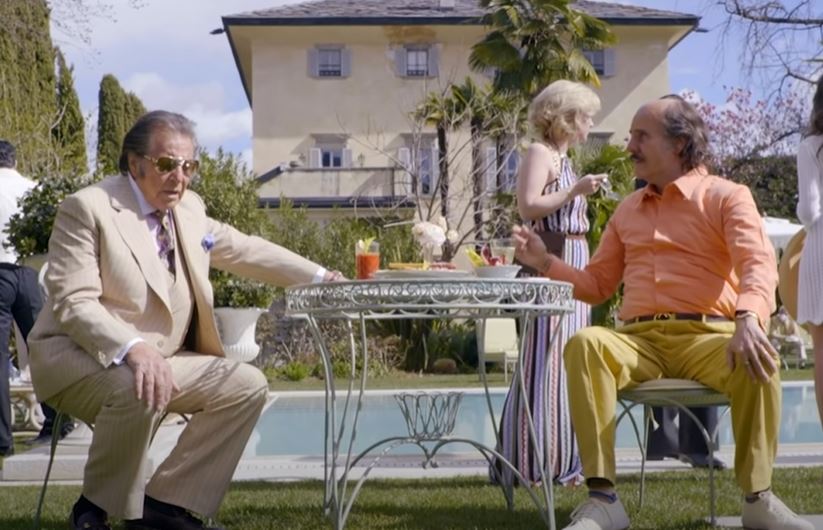 Rodolfo Gucci, played by Jeremy Irons, is the opposite of his brother Aldo: slim, sophisticated, emotionally and materially detached from his business and family. Secluded in his elegant home (set in Milan's rationalist masterpiece Villa Necchi Campiglio) he manages not to act too horrified when Patrizia Reggiani (Lady Gaga) mistakes his Klimt for a Picasso. Nonetheless, he immediately warns his son Maurizio (Adam Driver) that marrying her would be a bad decision – and not just because of her ignorance in art history. As the film progresses Rodolfo looks more decrepit by the minute, with an abrupt transition into a coffin surrounded by luxuriant white flowers.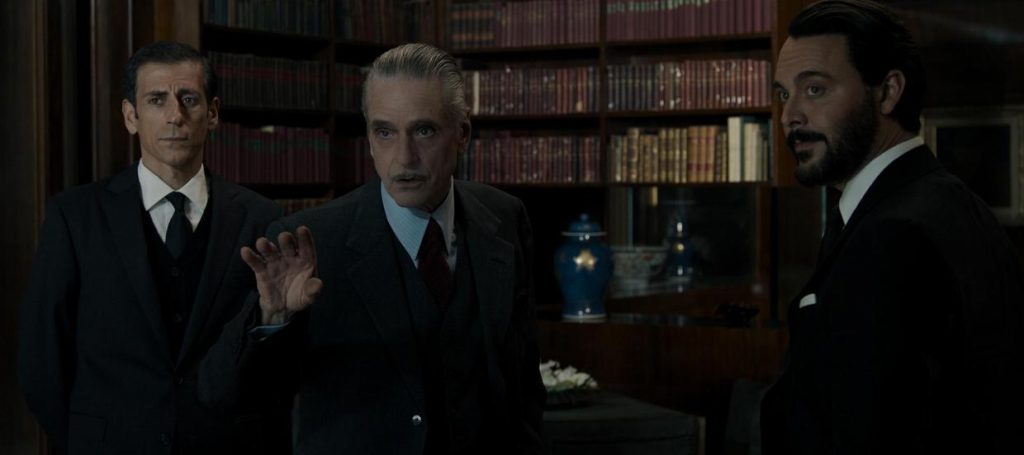 Patrizia preserves very little of Gaga's odd sex appeal, becoming a vulgar southern Italian schemer, arousing the fantasies of the truck drivers employed by her father (another mafioso-style figure), and most importantly of the nerdy and inexperienced Maurizio, who falls right into her trap. This uglifying treatment doesn't spare Salma Hayek (the real-life wife of François Pinault, whose holding group owns Gucci), who is transformed into the wicked fortune teller Pina, a short and memorable name which in post-war Italy would have evoked the atmosphere of a provincial brothel. Again, De Sole/Huston is an exception, maintaining an aura of untouchability throughout the film, as well as stylish, sober looks.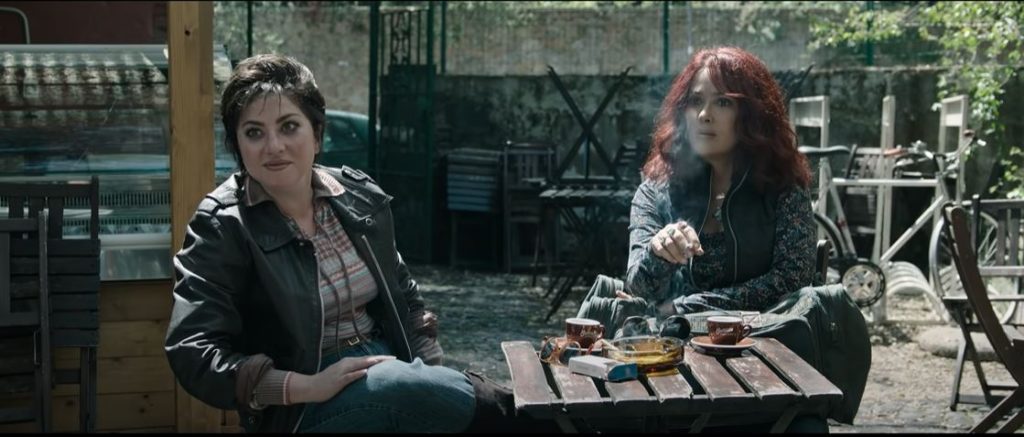 In this hurricane of luxury, crime, sex, and backstabbing, there are at least three edifying and emotional moments. One of them is when Paolo has his first fashion show, where some of his talent transpires. The défilé is accompanied by his wife singing the Queen of the Night aria from the Magic Flute, before being brutally interrupted by the tax police enforcing a court order obtained by evil Patrizia. Then Maurizio's arrival in St Moritz (actually shot in the Italian mountain town of Gressoney), where he finds his old friends, whose looks are reminiscent of Slim Aarons mountain-chic pictures. There he starts realising that marrying Patrizia had been a curse to him and his family and starts drifting away from her. And finally when Tom Ford (Reeve Carney), a relatively unknown Texan designer at the time, makes his triumphant debut as Gucci's creative director with a catwalk of transgressive looks, marking the rebirth of the brand.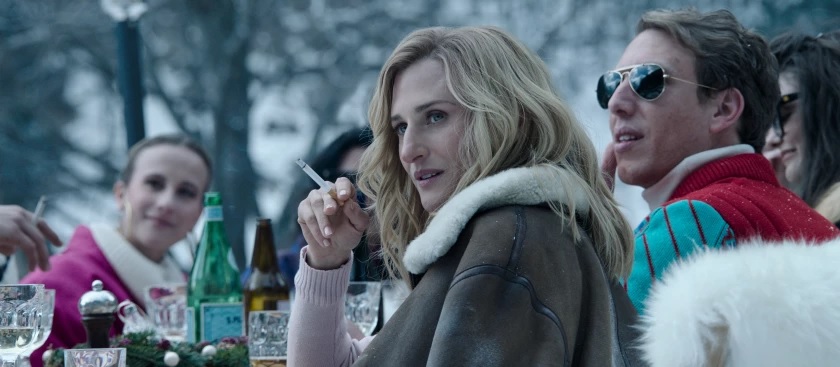 Ultimately, House of Gucci is both a brash masquerade and a remarkably well acted visual feast. While cringeworthy at times, it remains an entertaining, hyperbolic portrait of the dramatic existence of an iconic family, from international fame and success to tragic demise.