Ephemeral Art and the Importance of Collecting It
When we think about collecting art, our thoughts often turn to more traditional mediums such as painting, sculpture and drawing. However, there are an increasing number of artworks that are produced using more complex, ephemeral materials such as sound, time and the movement of the body. Collecting the ephemera of artworks that were not made to physically exist involves a different mode of collecting, one that comes close to archiving.
In 1968, Lucy Lippard published her groundbreaking essay "The Dematerialisation of Art" in which she announced a future of art without objects. With the rise of conceptualism, art was becoming increasingly ephemeral. The 1960s brought about happenings, sound and environmental art, and more often than not, there was no art object to exhibit; the process took precedence. As you can imagine this phenomenon of so-called "dematerialisation" generated a crisis in the art world. How would museums and galleries go about exhibiting the art of their era? And what did this mean for contemporary art collectors? It wasn't an option to simply exclude it from the market, so it was a case of adapting, finding novel ways to archive, document and distribute the art. Photography, video, sound recordings, written accounts, publications, posters, invitations, manifestos are all objects produced in the orbit of the work, most often a performance. These serve as relics to the existence of the event and are what the collector of ephemeral art collects.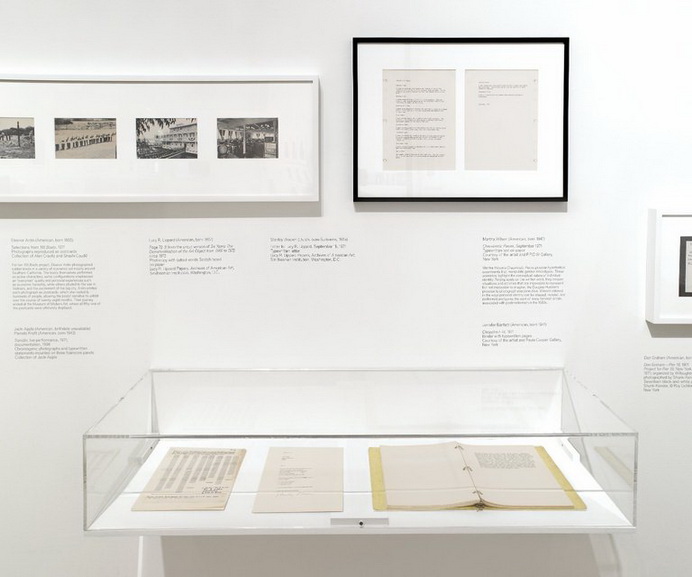 This move towards the dematerialisation of art wasn't new when the term was coined in the latter half of the twentieth century. Avant-garde artists of the interwar period associated with Dada and Surrealism were engaging in similar conceptual practices. Take for example, Marcel Duchamp, the godfather of conceptual art, who in 1918 made Sculpture for Travelling. For this work, Duchamp cut up a rubber swimming hat into strips, and then attached the various sections with string to different corners of his studio in New York. In a letter to a friend he described the work as "a kind of a spider's web made up from all the colours". The sculpture remained there for three to four years, obstructing Duchamp's movements around the space before the rubber eventually rotted and the sculpture disappeared. This work continues to be discussed by art historians and scholars today, regardless of the fact that no living person today would have seen or experienced the work itself. What remains of this intervention are primarily the photographs and the accounts of it given by the artist and participants.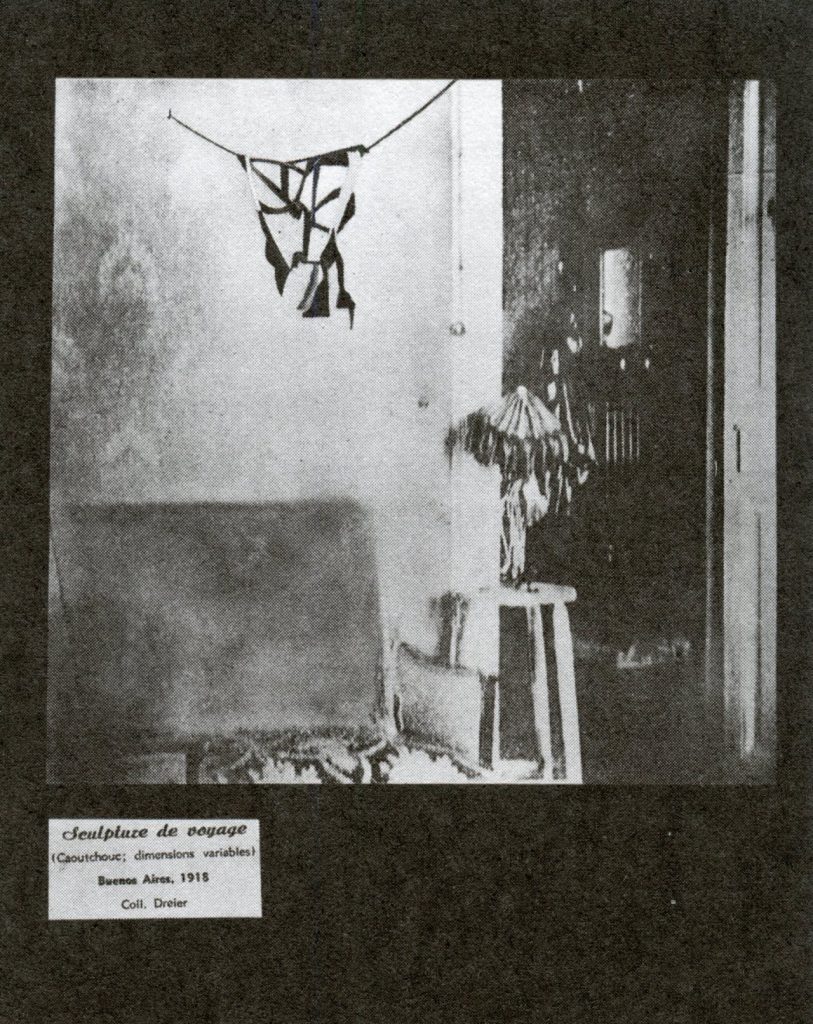 Some of the most vital artistic movements of the post-war period, such as Fluxus, Viennese Actionism, ZAJ, Concrete Poetry, The Gorgona Group, Letterism and Feminist Art were all centred around the production of non-material art as a statement against the artworld's tendency towards its commodification. Archivio and Edizioni Conz, based in Berlin, specialises in the presentation and preservation of ephemera. The development of archival repositories such as this was the result of an "archival turn" in the 1990s, or "Archive Fever" as French theorist Jacques Derrida termed it.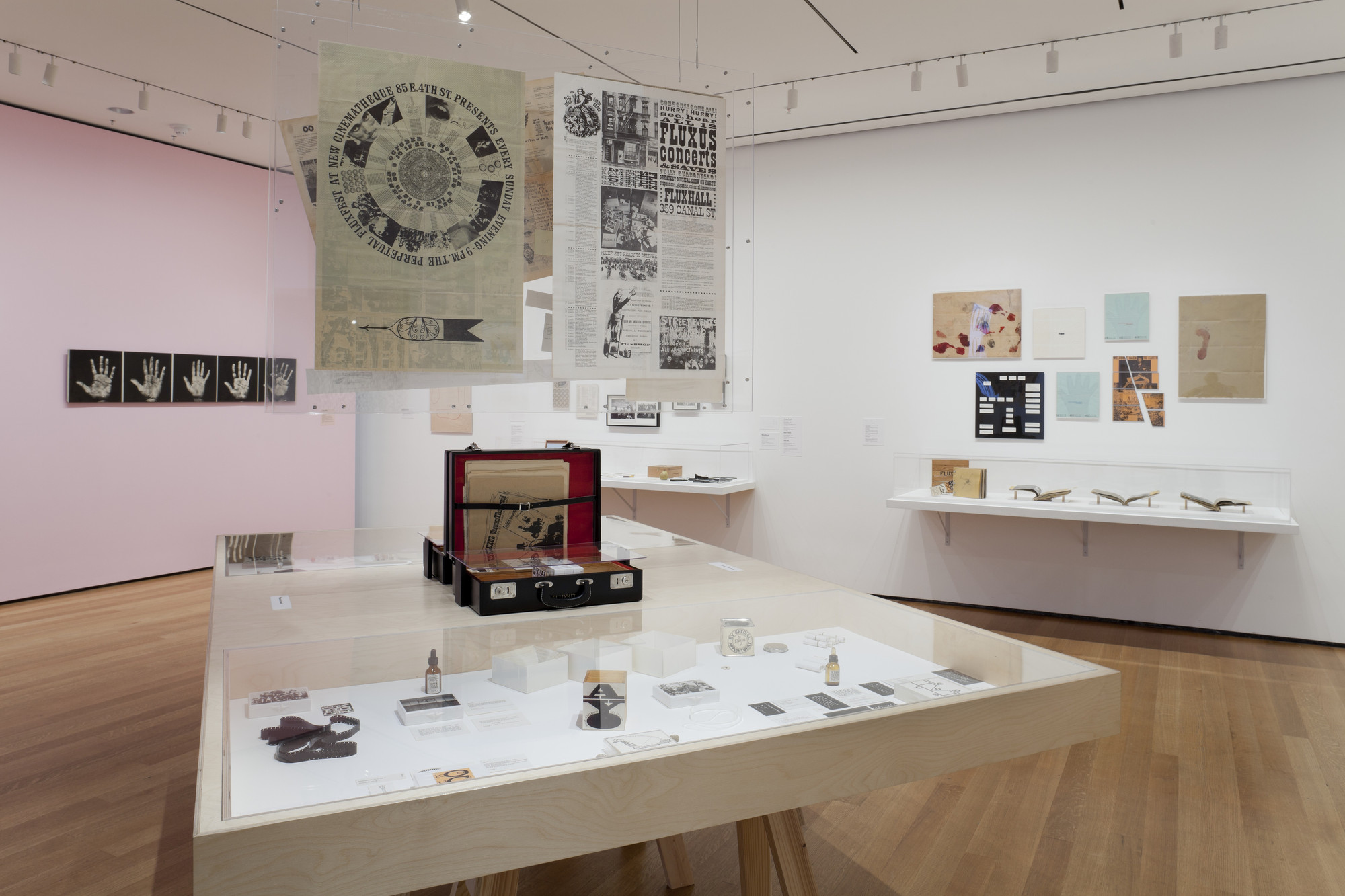 More and more frequently we encounter exhibitions that have an archival feel to them, where rather than exhibiting individual objects by artists, there are documents, photographs and paper-based materials. In a recent exhibition showing the work of sound artist and concrete poet Henri Chopin at The Gallery, Leicester, the curators embraced this archival aesthetic. In wooden cabinets, records were piled alongside publications, leaflets, invitations, notebooks and collages. Stacked on top of these were television screens playing recordings of Chopin's experimental poetry performances. Whilst the performance itself has passed, these objects all contribute towards a means of access that is indirect but multiple and complex.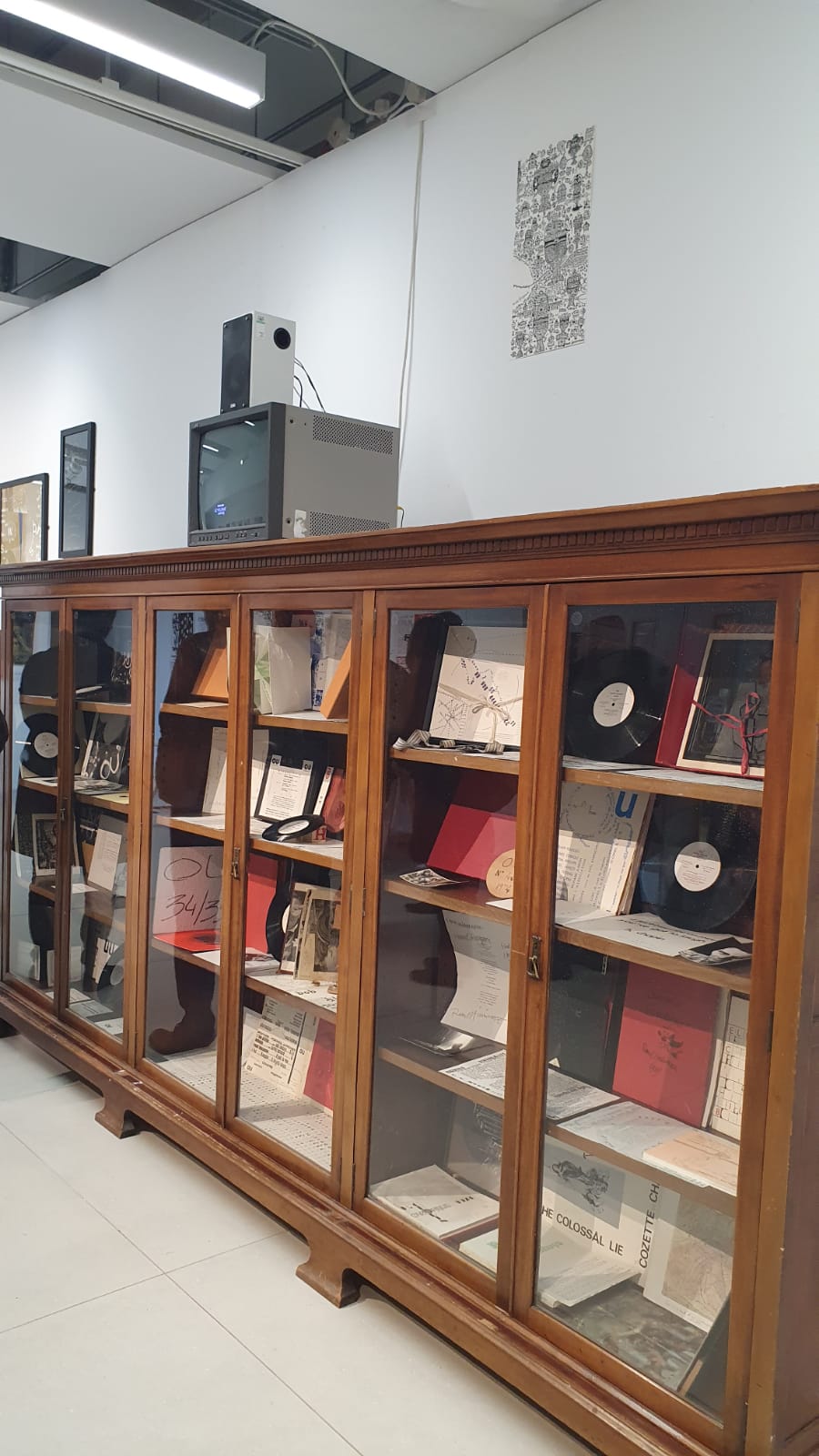 Lippard has since gone back to reconsider the term dematerialisation, admitting its inadequacy, claiming that a photograph and a piece of paper are in fact material objects. Collectors who specialise in the compiling of ephemera, such as that on show at the Chopin exhibition, ensure that these histories do not get lost; they ensure that the public, and future publics, are able to learn about artworks that were not made to be physically present in the gallery space thereafter.